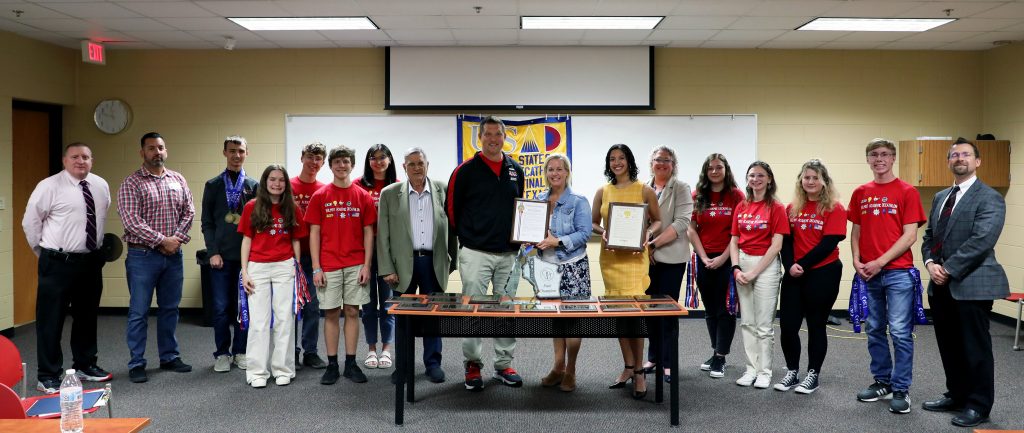 Kenosha County officials and other dignitaries joined Wilmot Union High School's Academic Decathlon team Monday (May 15), for a special luncheon to celebrate the team's recent Division II National Championship.
County Executive Samantha Kerkman bestowed upon the team a Certificate of Recognition, while Anna Carroll of Sen. Van Wanggaard's office presented a state proclamation. Carroll, now a student at the University of Wisconsin-Madison and an intern in Wanggaard's office, is herself a Wilmot alumna who competed in Academic Decathlon.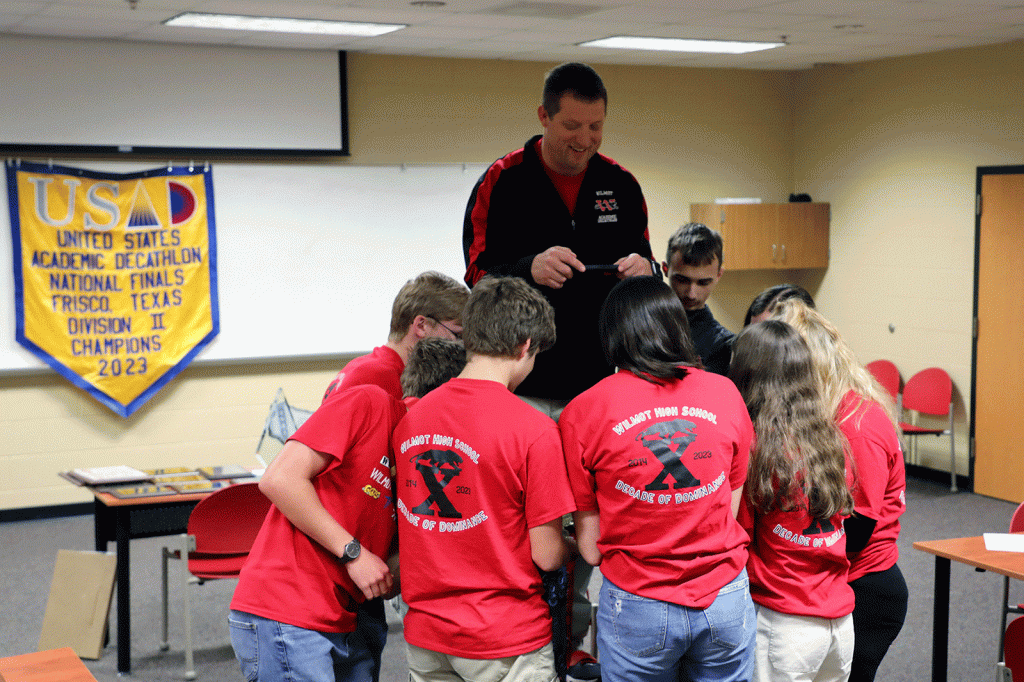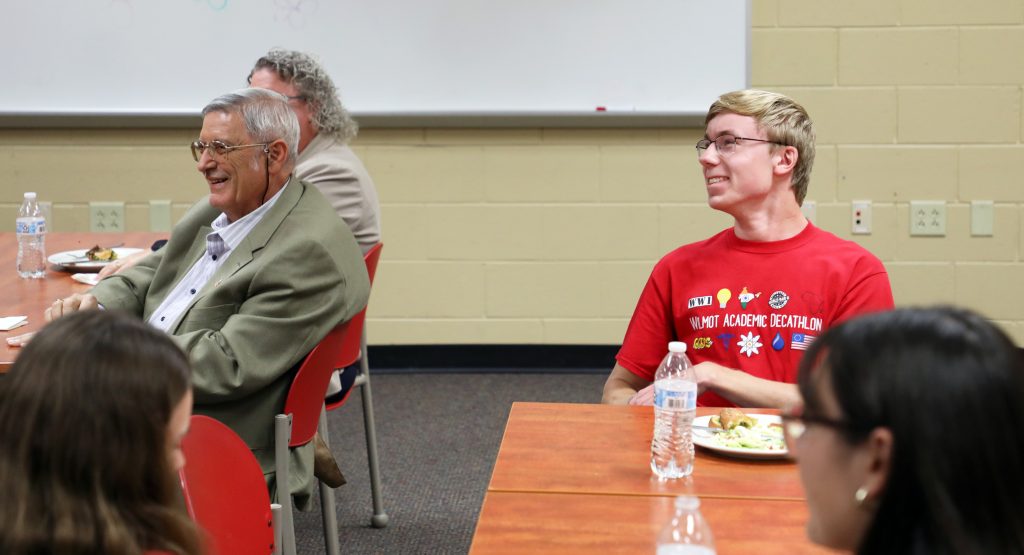 Other guests included County Board Chairman Gabe Nudo and Vice Chair Erin Decker, Wilmot Union High School Board President Nate Colborn, Superintendent Michael Plourde and Principal Rob Kreil.
Team coach Don Serkowski spoke on the team's current and past successes. Wilmot has now won the state Academic Decathlon championship for 10 consecutive years, and has taken five national titles since 2015. This year's victory came April 27 and 28 in Frisco, Texas.