And with that, the finals field is all set.
With another pin-rattling night of big games and high scores — four perfect ones, to be exact — at Guttormsen Recreation Center, Friday put a wrap on five straight nights of qualifying for the Kenosha.com Match Game Bowling Tournament.
It was the venerable Larry Willems, still the only bowler in Match Game history to win titles in three separate divisions — and still putting up big scores at age 80 — who summed it up nicely as Friday's qualifying rolled to a close.
"See you Sunday," Willems said.
Indeed, after everyone takes a day off Saturday, six straight nights of finals will begin Sunday at GRC. Bowling begins at 6:30 p.m. each night next week.
The Women's and Dick Reynolds Memorial Super Senior Men's Divisions will kick off finals week on Sunday with their first night of finals, then both divisions will have their second night of finals on Wednesday, when this year's first two Match Game champions will be crowned.
The Senior Men's Division finals will be on Monday and Thursday nights, then the Men's Division finals will be on Tuesday and Friday nights, with the two-week tournament wrapping up next Friday night (May 19) when the Men's champion is crowned.
If qualifying week scores were any indication, we're in for another week of big numbers next week. Friday was certainly no exception to the big numbers.
In the Senior Men's Division, Gene Pobloski, Jeff Rampart and Sean Mitchell each bowled their second eight-game qualifying blocks of the week in the division, and each put up big scores.
Pobloski kicked off the night Friday with a 300 en route to a total pinfall of 2,085, an eight-game average of 260.6 and also the highest qualifying score of the week in any division.
But as Pobloski — a long-time Match Game fixture who will be seeking his first Match Game title next week — knows, the biggest score in qualifying just means you're into the finals. After Friday, he's just one of 16 who will be competing in the Senior Men's Division next week.
"We all start at zero next week," Pobloski said. "I'm just happy to be in the (finals) field again."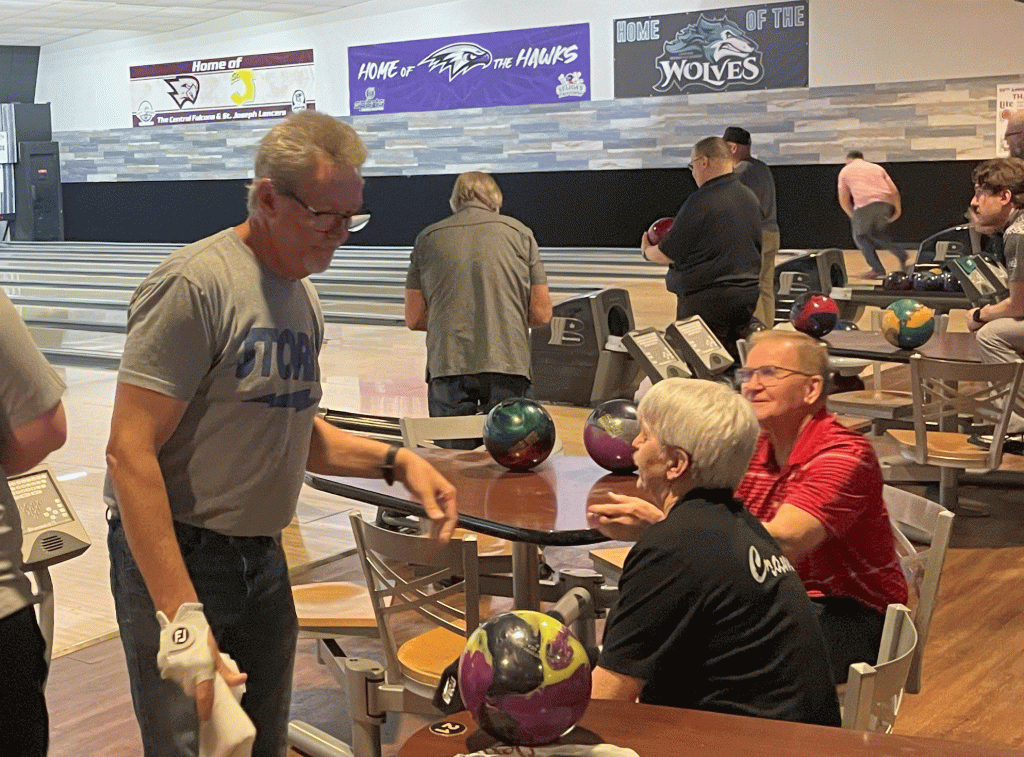 Rampart, meanwhile, will be in two finals fields next week, and he's going in after a remarkably impressive week of qualifying.
A three-time Men's Division Match Game champion, Rampart had already made it safely into the finals for both the Men's and Senior Men's Divisions earlier this week, but he decided to bowl another qualifying block in the Senior Men's field on Friday.
He dialed up a 300 in his fifth game and finished with a 1,977, actually higher than his previous Senior Men's qualifying score of the week, which placed him second in the qualifying standings. In the Men's Division, Rampart qualified for the finals with a block of 2,041, which was third-best in the division by the end of the week.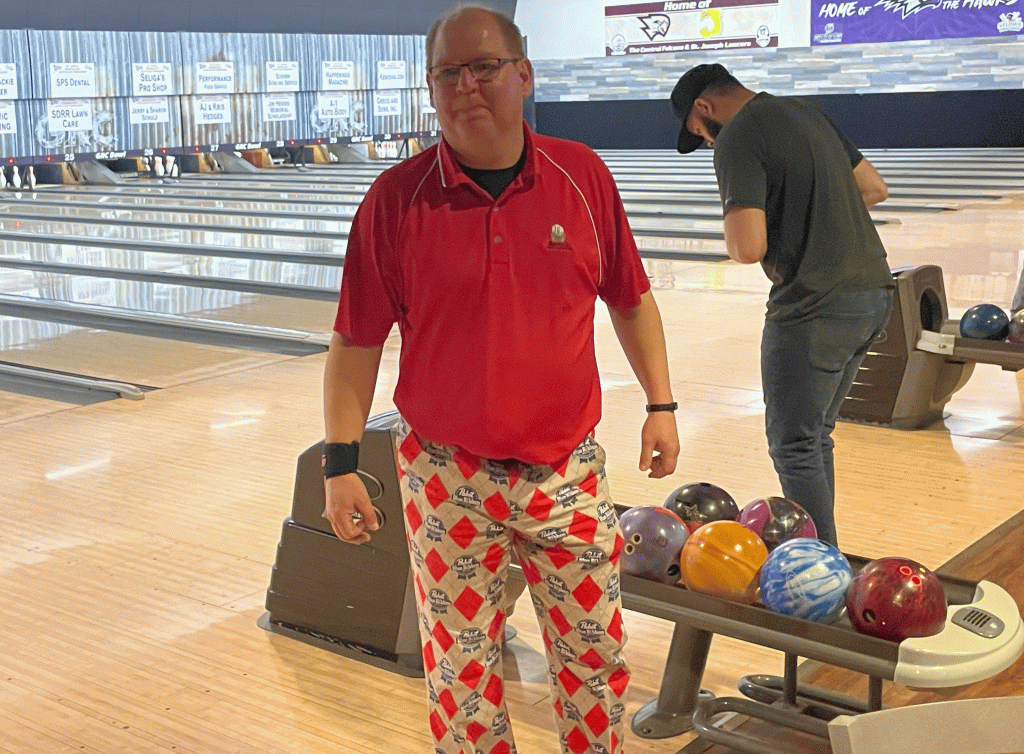 Mitchell — along with his vintage Pabst Blue Ribbon bowling pants — also had a big night Friday in his second go at Senior Men's qualifying, racking up a pinfall of 1,873 to slide into sixth place, behind three-time Match Game champion Scott Hartnell in third (1,972), Mike Bain in fourth (1,914) and Neal Ehlers in fifth (1,875).
Meanwhile, five-time Match Game champion Rich Beltoya, also the defending Senior Men's champ, will join Rampart in the finals next week in both the Men's and Senior Men's divisions. In his defense of the Senior Men's title, Beltoya qualified in ninth place with a pinfall of 1,866, while he qualified in 13th place in the Men's Division at 1,961.
Ed Seliga knows something about competing in two divisions in one year after pulling off an unprecedented double-title in the Men's and Senior Men's Divisions in 2010, followed by another Men's title in 2011.
Seliga will also be in two finals fields next week, this time in the Senior Men's Division after qualifying in 15th and in the Dick Reynolds Memorial Super Senior Men's Division after qualifying in eighth.
Speaking of the Super Senior Men, both Dale Cramer and Willems dialed up big six-game blocks on Friday in their second tries at qualifying this week. Cramer fired a 1,456 to move into first place, while Willems tallied a 1,433 to move into third.
The top 12 advance to next week's finals, and it's great to move on for Cramer and Willems, friends and rivals who bowl together every Tuesday.
"We're good friends," Cramer said. "We just talk trash with each other. … We have a good time. Larry's a good competitor. He's always tough. That pushes me a little bit."
Added Willems: "To me, this tournament is so important. We bowl all year long to get in here, and the scores are so high. (Tonight) was really pressure-packed. We're both really happy."
The Men's Division also featured a pair of 300 games on Friday, as Kyle Peterson did it in his fourth game and Nick DeCesaro did it in his sixth.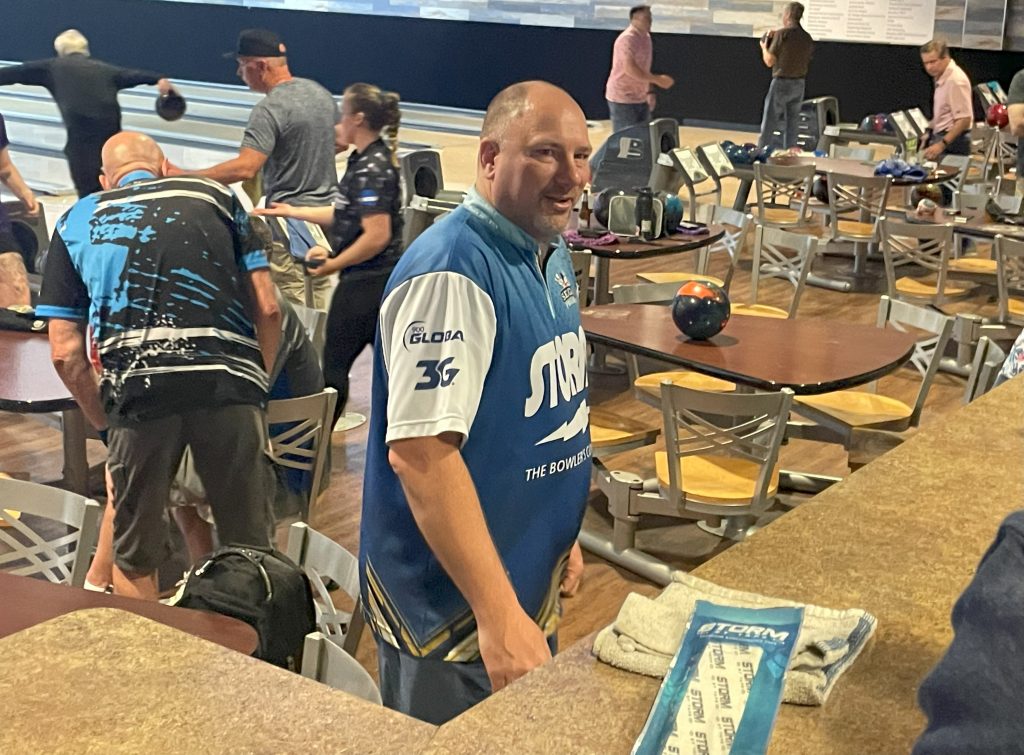 It was the second qualifying block of the week for DeCesaro, who fired a 2,077 earlier in the week to take the top spot in Men's qualifying, a number that held up all week. The rest of the top five remained unchanged after Friday, with defending Men's champion Kyle Zagar in second (2,064), followed by Rampart in third, 2021 Men's champion Ryan Zagar in fourth (2,004) and Zach Sasser in fifth (1,999).
Lennie Boresch Jr., who's won a record 10 Match Game Men's titles, will also be in the finals field next week after qualifying in ninth place at 1,975. The top 16 in the Men's Division qualified for next week's finals.
Finally, in the Women's Division, only three bowlers attempted to qualify on Friday. Colette McNally had a big night, moving into fourth place with an eight-game pinfall of 1,843 to get into the finals field. The top 12 in the Women's Division qualified for next week's finals.
In her second attempt, Crystal George also qualified, moving into sixth place at 1,804. Courtney Johnson finished with the top qualifying score in the Women's Division at 1,942, followed by Stephanie Frost (1,927), Stephanie Zagar (1,892), McNally and Savannah Gerou (1,804).
For all the action from next week's finals, including updates scores, standings, matchups, photos and videos, visit Kenosha.com/bowling and the Kenosha.com Facebook page.