The Restaurant:
Sooshibay, 6208 Green Bay Road, is a modern Japanese restaurant with a unique focus on conveyor-belt delivered plates.
The Featured Dish:
Tonkotsu Ramen — Pork broth with pork, seaweed, sprouts, green onion, soft-boiled egg, narutomaki, bamboo, sweet corn, and crispy onions.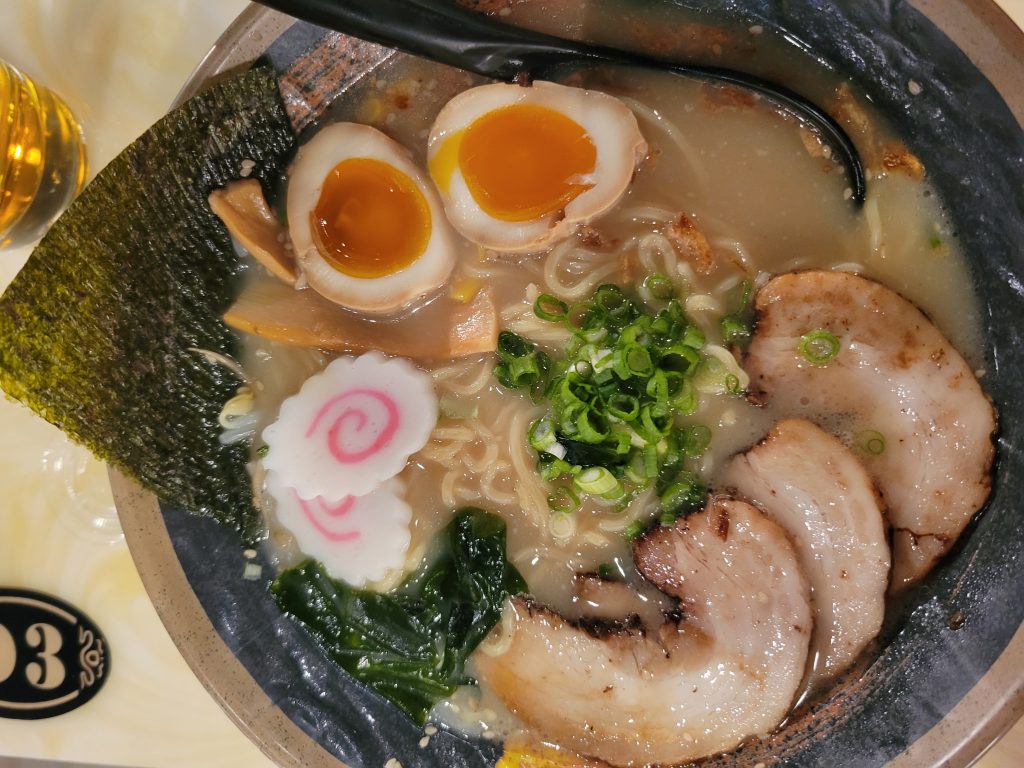 The Flavor and The Story:
The new kid on the Kenosha sushi block has a very different take on atmosphere and dining.
This massive new restaurant is decorated with modern decor with seating organized around a series of food-delivering conveyor belts. 
If you'd like, you are able to simply grab whatever items you'd like to eat from the conveyor selection and be billed based on how many dishes you enjoy.
While this is definitely the main feature of the restaurant, if you prefer a more traditional experience, the large menu has plenty of made-to-order items as well. 
The section of the menu I was most excited for is something the local scene doesn't have enough of — ramen.
When I say ramen, I'm not talking about the Maruchan noodles we all microwave at midnight.
Traditional ramen is a complex experience based on broth that takes days to render, rather than 30 seconds worth of hot water and a weird packet of flavor.
The Tonkotsu Ramen at Sooshibay is wonderfully flavorful and packed with seasoned pork and veggies.
The individual flavor of every addition from the marinated pork to the crunchy bamboo is maintained by being added to the broth before service, unlike a soup that cooks every ingredient together.
All of these individual flavors are tied together with a bit of the savory and flavorful pork broth in every bite. 
Oh, and don't worry, the piping hot bowl is delivered by wait staff to avoid the potential disaster of hot ramen splashing every guest along the conveyor belt every time it's ordered.
The Tonkotsu Ramen is available every day for $13.95.
Sooshibay is currently open for dine-in and carry-out daily. This dish, as well as the full menu can be viewed and ordered online at SooshiBay.com.