Whether you're competing in it for the first time or you're a highly accomplished professional bowler, the Kenosha.com Match Game Bowling Tournament means so much to bowlers in and around this city.
Take Stephanie Zagar and Lennie Boresch Jr., for example.
During the third night of Match Game qualifying Wednesday at Guttormsen Recreation Center, Zagar leaned on her family to help her out in her first Match Game experience, while Boresch is gunning for yet another title in a tournament that means as much or more to him than even the international competitions and gold medals he's won during his accomplished bowling career.
And now it's three nights of qualifying down and two to go, as bowlers will continue to attempt qualifying for next week's finals Thursday and Friday night at GRC.
Bowling begins each night at 6:30 p.m.
In the Women's Division, the 20-year-old Zagar is competing in her first Match Game and delivered a dandy of an eight-game block Wednesday, racking up 1,892 pins — with a high game of 268 — to vault into the top spot in the division after three nights of qualifying.
Zagar was bowling Wednesday with her father, Matt Zagar — competing in the Senior Men's Division — and her brother, Kyle Zagar — the defending Men's Division champion — and is scheduled to bowl her second qualifying block on Thursday with another brother, Ryan, the 2021 Men's Division champ.
Additionally, Kyle Zagar's wife, Ashley, is also competing in the Women's Division, making it five Zagars in Match Game qualifying this year.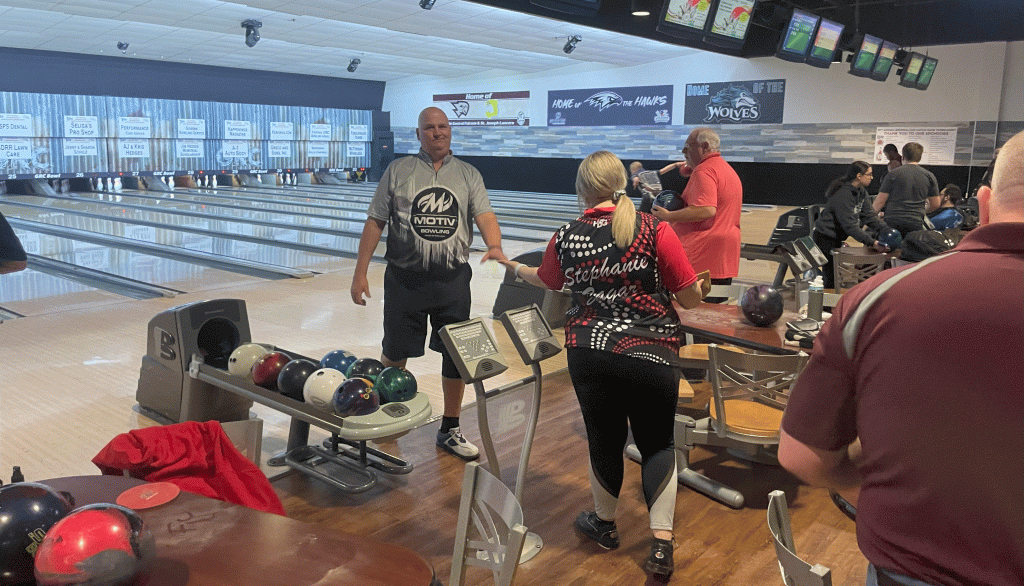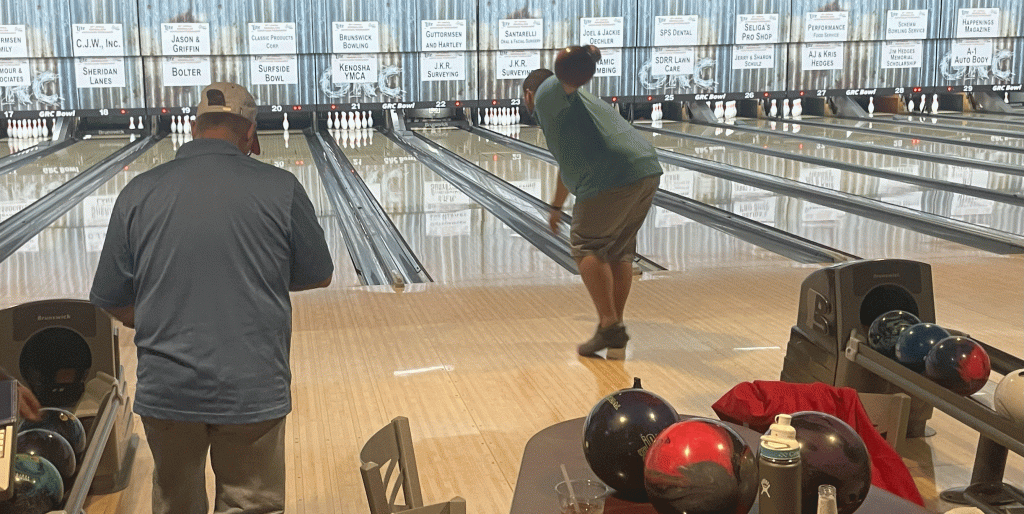 After Wednesday's big night, Stephanie said she wasn't sure if she would bowl again Thursday with Ryan, because she doesn't need to. But she was grateful for her family's presence on Wednesday.
"To be able to compete with the best in Kenosha, it kind of motivated me a little bit," Stephanie said. "… It's always good when you bowl with family. … Everything (was) going my way tonight."
Savannah Gerou, meanwhile, fired an 1,804 on her second qualifying attempt Wednesday to move into the second spot in the Women's Division. Rounding out the top five going into the final two nights of qualifying are Crystal Schultz (1,793), Madalynn Fredrick (1,771) and Kim Koch (1,767).
The top 12 qualify for next week's Women's Division finals.
There's no doubt the biggest name competing at GRC on Wednesday was Boresch, the two-time PBA50 Tour major winner and PBA Tour Hall of Famer who's won a record 10 Match Game Men's Division titles.
With the PBA50 Tour in full swing this time of year, it's always up in the air these days whether Boresch can enter the Match Game, but he was able to do so this year. The Match Game is still extremely important to Boresch, who's won gold medals in international competition and is the most accomplished bowler in Kenosha history.
"It's always special," he said. "It's just the end-of-the-year celebration of bowling in Kenosha, since I was a kid. My mom won it, my stepdad's won it, my son has won it, my sister's won it twice.
"So it's always been in our family. If I'm here, I'm going to definitely give it a shot."
Buoyed by a 300 in his second game Wednesday, the only perfect game of the night, Boresch finished with a pinfall of 1,975 for eight games to move into eighth place in the overall Men's Division qualifying standings. The top 16 move on to next week's finals, and Boresch said his score should be enough to advance in a division filled with young, powerful bowlers.
"If that doesn't make it (1,975), then — I don't know — I'm going to have to retire," Boresch said with a laugh. "It was a good day.
"… It's going to be hard. These kids strike a lot. But we'll see what we can do. You never know."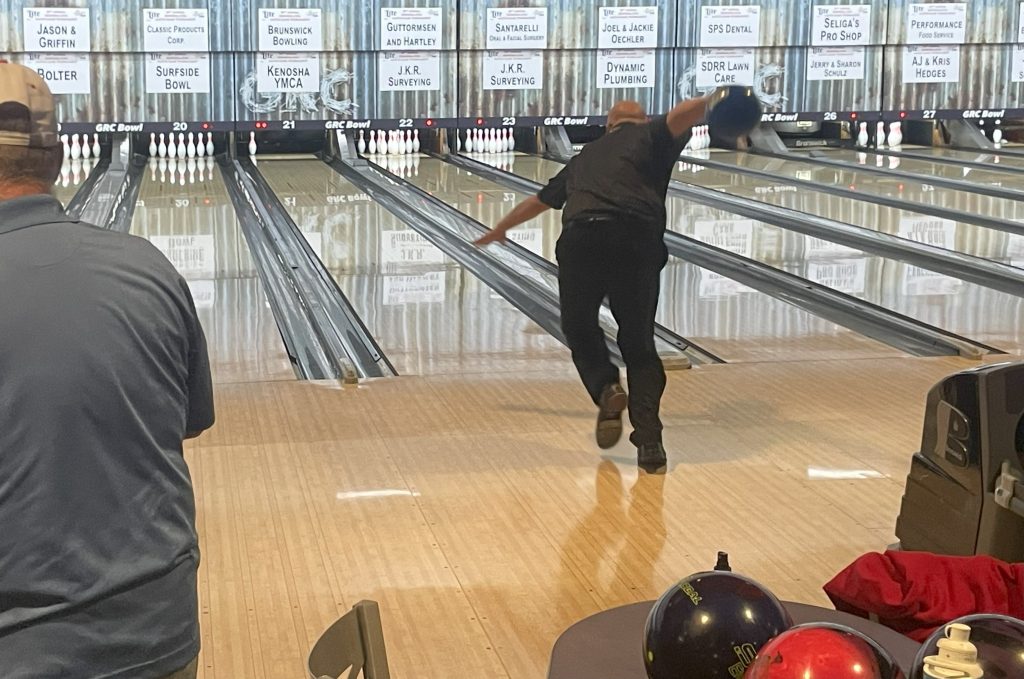 One of those powerful young guns, of course, is Kyle Zagar, who bowled his second qualifying block on Wednesday as he pursues a second straight Men's Division title. And Zagar topped his first mark for the week, racking up a pinfall of 2,064 to move into second place in qualifying. He finished strong Wednesday, totaling a 775 series over his fourth through six games and then finishing with a 279 and a 280.
Nick DeCesaro, who fired a 2,077 on Tuesday night, remains atop the Men's Division, while Zagar is followed by three-time Men's Champion Jeff Rampart (2,041), Zach Sasser (1,999) and former Men's champ Billy Harris (1,996).
In the Senior Men's Division, Mike Bain fired an eight-game block of 1,914 on Wednesday — including a high game of 277 in his first game of the night — to take over the top spot after three nights of qualifying.
Rampart, who's attempting to reach next week's finals in two divisions, remains in second place in the Senior Men's Division after rolling an 1,879 on Tuesday, followed by Steve Oberst (1,869), Joe Arvai (1,869) and four-time Senior Men's champion — and defending champ — Rich Beltoya (1,866).
The top 16 advance to next week's Senior Men's Division finals.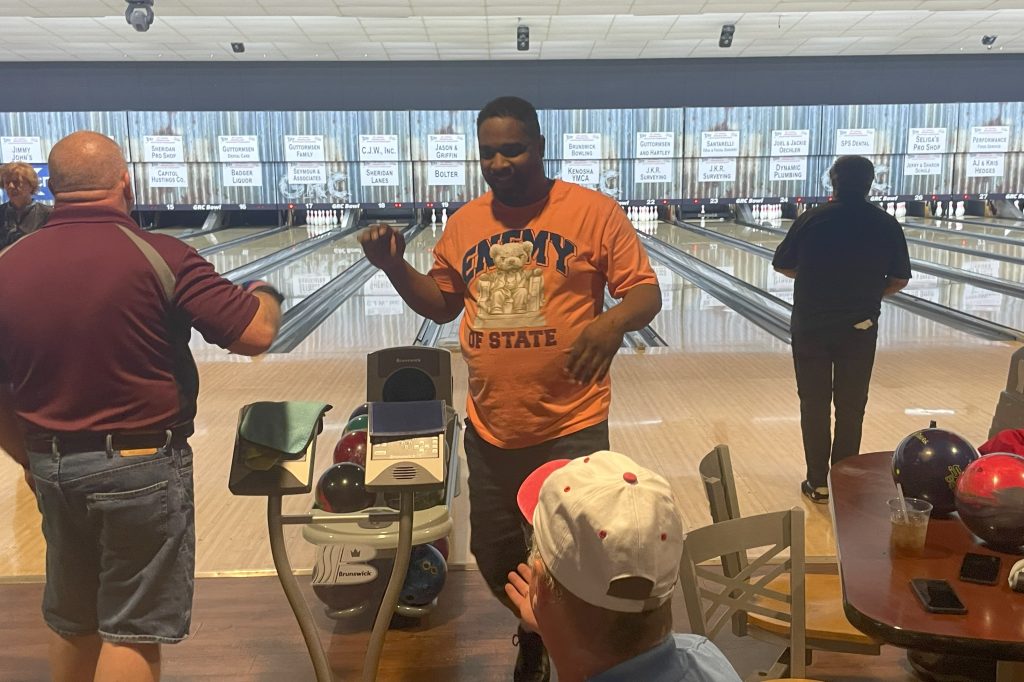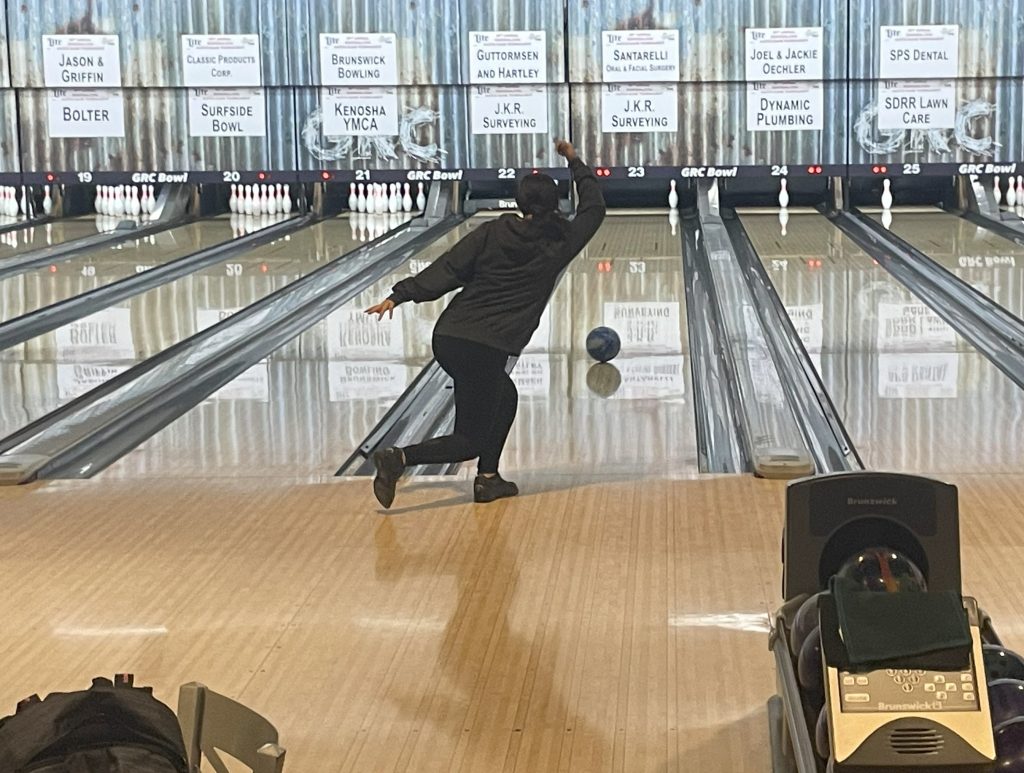 Finally, in the Dick Reynolds Memorial Super Senior Men's Division, Butch Smith had the top score of the night Wednesday, rolling a six-game block of 1,417 to move into third place in the overall standings after three nights of qualifying.
Smith won the Super Senior Men's title in the 2016 Match Game.
"I've had some injuries, and (everything) felt pretty good," he said. "So come back, try to win this thing one more time."
Tim Ruelle remains atop the Super Senior Men's standings at 1,455, followed by Ken Woods in second place (1,426), Rick Flocker in fourth place (1,364) and Dale Cramer in fifth place (1,360).
The top 12 advance to next week's Super Senior Men's finals.
For all the tournament updates, including scores, standings, lane assignments, videos, recaps and photos, visit Kenosha.com/bowling and Kenosha.com's Facebook page.