It was another historic weekend for the Parkside track & field team.
The Rangers competed at the Great Lakes Intercollegiate Athletic Conference Outdoor Championships in Grand Rapids, Mich., and came away with a fourth-place finish on the men's side, and a sixth-place finish on the women's side. The men finished with 99 points, the highest total in a conference championship meet in program history. The women finished with 63 points, the highest total for the program in the last 18 years. Leading the way for the women was freshman Rachel Blaskowski, our Kenosha.com Ranger of the Week.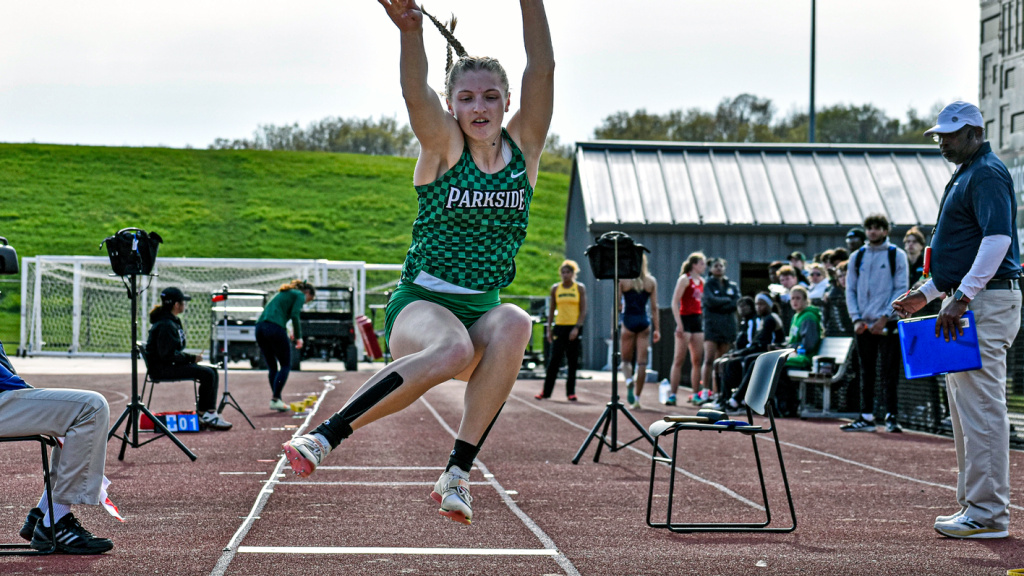 Blaskowski opened her week by qualifying for the finals in the 100-meter dash. She ran a time of 12.23 seconds to advance to Friday's final. Later in the evening, Blaskowski competed in the long jump, where she crushed her previous school record and won her first outdoor GLIAC title with a jump of 6.11 meters. Her performance currently ranks 10th in the country and will most likely earn her a trip to the NCAA Division II Championships.
On Friday, Blaskowski started her day with a sixth-place finish as a member of the 400-meter relay team where she competed with teammates Emily Mikkelson, Arianah Carroll, and Victoria Lendal. She later competed in the 100-meter finals, where she placed third and broke another school record with a time of 12.10 seconds. Blaskowski's day would not end there. She would again be seen in the 1,600-meter relay, where she worked with Sonja Mitrovic, Grace Mildice, and Katja Baeuerle to earn a fifth-place finish for the Rangers.
For her efforts, Blaskowski was named the GLIAC Freshman Field Athlete of the Meet, an honor she also received at the 2023 GLIAC Indoor Track & Field Championships.
MORE ABOUT RACHEL
Rachel was featured as the Ranger of the Week a few months ago, so this time we decided to learn a little bit more about the jumper form Oak Creek:
What is your favorite color? — Lavender
If you could have a super power, what would it be? — Invisibility
What is your favorite ice cream flavor? — Moose Tracks
What is your favorite restaurant in Kenosha? — La Fogata Mexican Grill
What is your favorite sport other than track & field? — Volleyball
What is your favorite professional sports team? — Milwaukee Bucks
Who is your favorite professional athlete? — Sunisa Lee, USA Gymnastics
Do you prefer cats or dogs? — Dogs
Do you have a pre-meet ritual? — I listen to "I Ain't Worried" by One Republic and have strawberries as a snack
What is your favorite vacation/travel destination? — Gatlinburg, Tennessee
Who is your favorite music artist? — Doja Cat
What is your favorite movie? — Oceans 8
What is your spirit animal? — Giraffe
Do you prefer Apple or Android? — Apple
What is your favorite holiday? — Halloween, because of horror movies
What is your go-to karaoke song? — "Meet Me Halfway" by Black Eyed Peas
What is your favorite season? — Fall
Who is your favorite professor at Parkside? — Professor Farrell in the speech department
Are you a night owl or a morning person? — Night Owl
Do you prefer to compete in the long jump or the 100-meter dash? — Long jump all the way!
Does pineapple belong on a pizza? — No
UP NEXT
The Rangers are set to compete at a pair of Last Chance meets on Friday (May 12) at North Central and Saint Francis. For more information, visit parksiderangers.com.