After a long night of bowling Tuesday, Crystal Schultz summed up what most bowlers feel like at the end of a long qualifying night in the Kenosha.com Match Game Bowling Tournament.
"I'm tired," Schultz said. "It was a lot, for sure. I'm definitely ready to go home and go to bed."
She earned the rest.
Schultz fired an eight-game block of 1,793 pins to take the lead atop the Women's Division on the second night of Match Game qualifying at Guttormsen Recreation Center. Qualifying, which will determine the field in each of the four divisions for next week's finals, runs through Friday at GRC.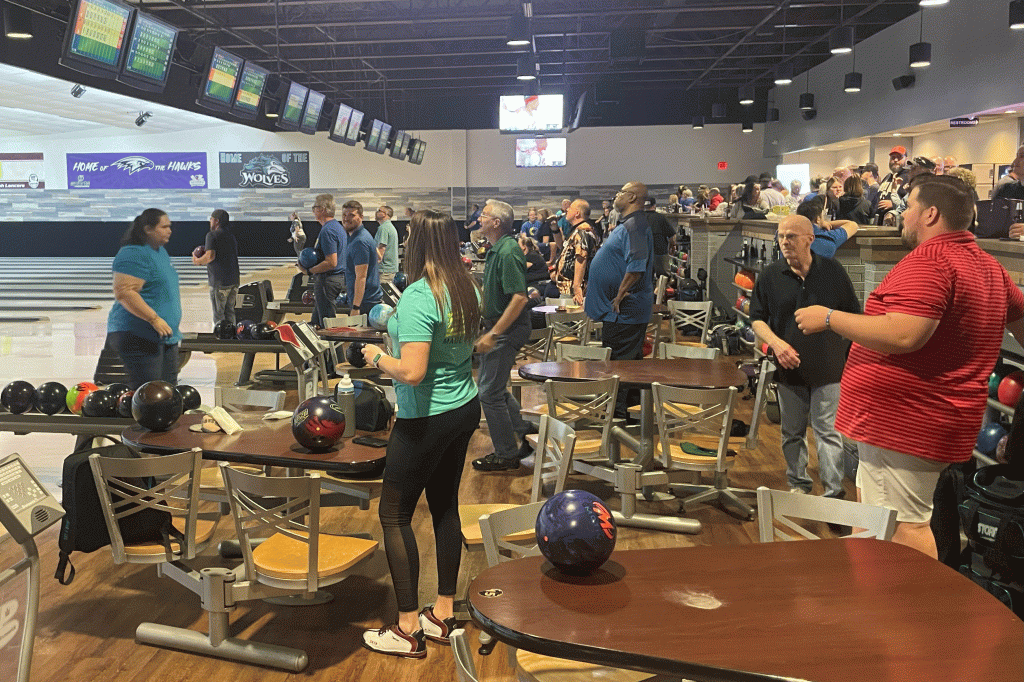 Bowling begins each night at 6:30 p.m.
With a high game of 257 on Tuesday, Schultz was able to work her way through the marathon night to lead the Women's Division field. The top 12 in qualifying advance to next week's finals.
For Schultz, bowling at GRC helped relieve some pressure.
"This is my house," she said. "… I think it helped me relax, honestly."
Former Women's Division champion Kim Koch also bowled Tuesday and moved into a tie for second place behind Schultz with a pinfall of 1,767, a total matched by Sarah Pobloski, who also bowled Tuesday. Savannah Gerou, who bowled Monday, now sits in fourth place at 1,748, followed by Ashley Zagar, who totaled a 1,689 on Tuesday.
In the Men's Division field, Nick DeCesaro sizzled his way to an eight-game block of 2,077 on Tuesday to take the top spot after two nights of qualifying. DeCesaro kick-started his night with an 806 series over his first three games.
The top 16 in Men's Division qualifying advance to next week's finals.
"I was throwing it really good, and I felt something I could get really comfortable doing and made a lot of really good shots," said DeCesaro, who's competed in several Match Games previously.
"… What you're always looking for is to shoot somewhere between 1,900 and 1,950, and you're probably going to be in (the finals). So that's all I was looking for, just trying to start as fast as I could and throw as many strikes as I could."
Three-time Men's Division champion Jeff Rampart is now in second place after he took the early qualifying lead with a 2,041 on Monday.
Zach Sasser fired a 300 in his second game Tuesday and finished with a pinfall of 1,999 to move into third place, while defending Men's Division champion Kyle Zagar also rolled a perfect game in his fifth game Tuesday to move into fourth place at 1,998. Zagar won the Men's Division title last year at Surfside Bowl.
Billy Harris, also a former Men's Division champion, sits in fifth place after his 1,996 on Tuesday.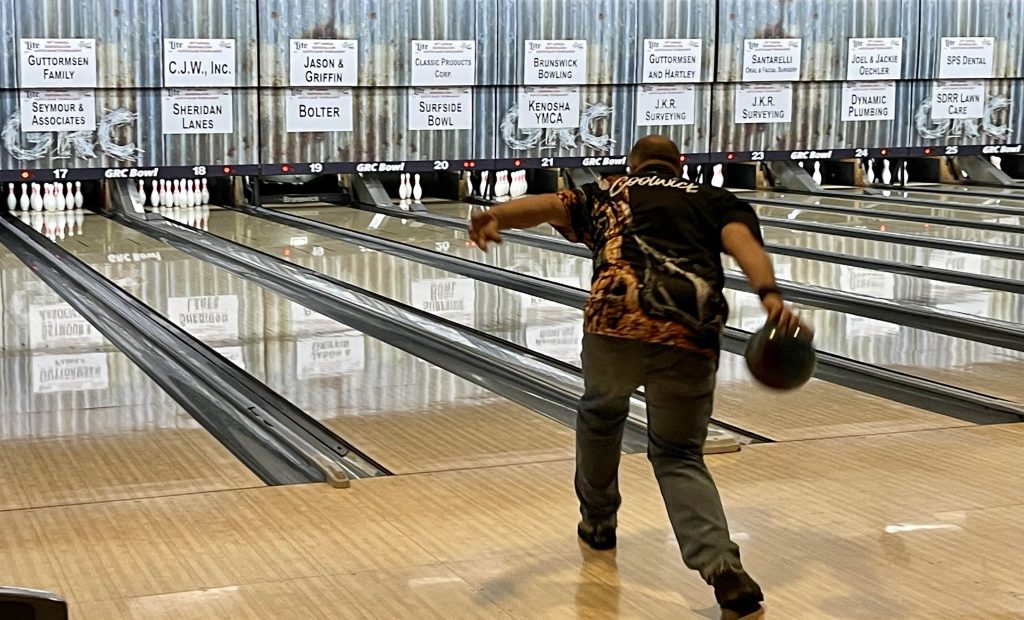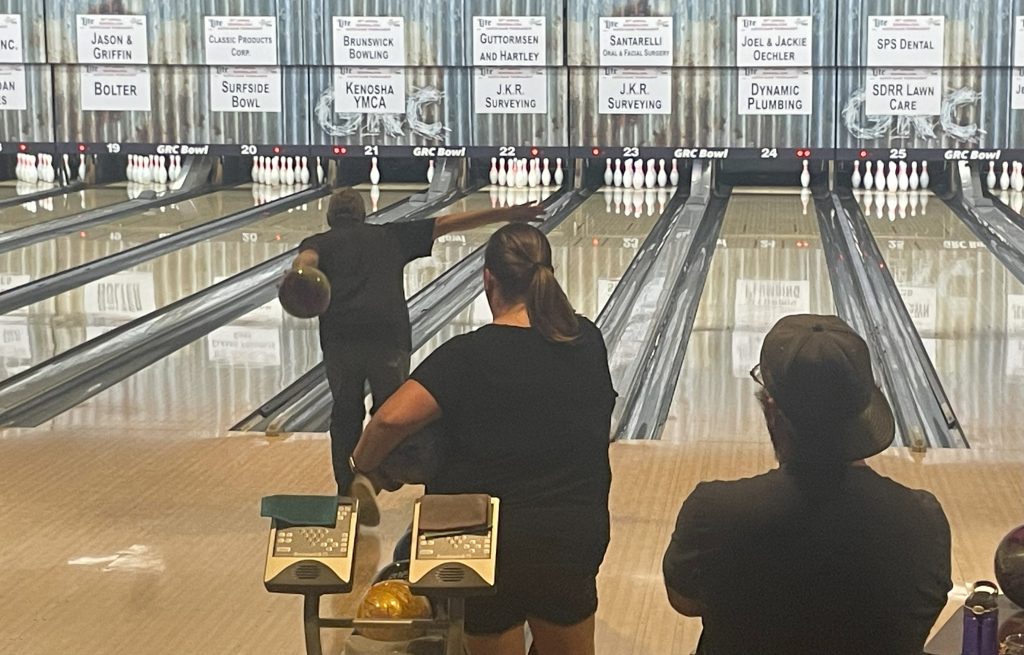 Rampart also qualified in the Senior Men's Division on Tuesday and took the lead in that division atop a number of heavy hitters who bowled on Tuesday.
With a high game of 268, Rampart took over the top spot in the Senior Men's Division with an eight-game pinfall of 1,879. He's followed by Steve Oberst, who led after Monday's qualifying with an 1,869 and is now in second place.
In third place is a huge name, as defending Senior Men's champion Rich Beltoya fired an 1,866 on Tuesday. Beltoya has four Senior Men's titles and a Men's title to his name already. Following Beltoya after Tuesday's qualifying are Gene Pobloski in fourth place at 1,856 and Steve Wittkowski in fifth at 1,841.
And in the Dick Reynolds Super Senior Men's Division, Tim Ruelle maintains the qualifying lead after totaling a six-game block of 1,455 on Monday. Ken Woods, who qualified on Tuesday, is in second place at 1,426, followed by Rick Flocker (1,364), Ed Seliga (1,347) and Bruce Stebbins (1,346).
For all the tournament updates, including qualifying standings, lane assignments, stories and photos, visit Kenosha.com/bowling and follow the Kenosha.com Facebook page.