The Mary Lou & Arthur F. Mahone Fund awarded scholarships to Kenosha students at the Reaching for Rainbows "Pursuit of Excellence" Gala Tuesday (May 9) at Carthage College. 
This year's awards included 10 Mary Lou & Arthur F. Mahone Fund Career Exploration Organization (CEO) scholarships, one Carthage College Mahone Fund Education Access award, and one Carthage College Mahone Fund full-tuition scholarship.
"We are immensely proud of the 2023 class of Mahone Fund scholarship recipients," said Sabrina Morgan, co-chair of the fund's Scholarship Committee. "Every year, these scholarship awards are reserved for young leaders who excel academically and embody the principles of hard work, commitment, and community service. The group of students selected this year are no exception to the rule, and they certainly live up to the strong tradition of excellence forged by past Mahone Fund scholars."
The Reaching for Rainbows "Pursuit of Excellence" event allowed Mahone Fund supporters and friends to hear directly from the students about their accomplishments, future goals and aspirations.
This year's gala included a new twist as 2019 Mahone Fund scholars Na'Kia Hughes and Jada Mone' Robinson emceed the event, sharing their experiences of academic success.
The event also included the presentation of the Bryan Albrecht Living Legend Award to retired Kenosha Human Development Services Director Byron Wright and current Kenosha Alderman Anthony Kennedy. The award is granted to individuals or organizations whose lifetime accomplishments represent the late Mary Lou and Arthur F. Mahone's multicultural, humanitarian and educational philosophy.
Carthage College continued as the host venue, and as the Mahone Fund's partner on the Education Access and full-tuition scholarships.
"Carthage is proud to continue its longstanding relationship with the Mahone Fund, which shares our commitment to enriching and improving the lives of youth in our community through education," said Carthage Vice President for Enrollment Ashley Hanson. "The scholarships awarded today will serve to open doors tomorrow for this group of talented, hard-working students."
Mahone Fund Chairman Tim Mahone added: "We, too, are pleased to partner with Carthage College and other institutions to support the dreams and aspirations of youth in our community. The involvement of Mahone Scholars in this year's program is a reflection of what next-generation success looks like."
Since its inception in 1999, The Mary Lou & Arthur F. Mahone Fund has raised prolific private college scholarship support for local high school students. These scholarships reduce the financial barriers impacting college readiness, access, and affordability for first-generation students.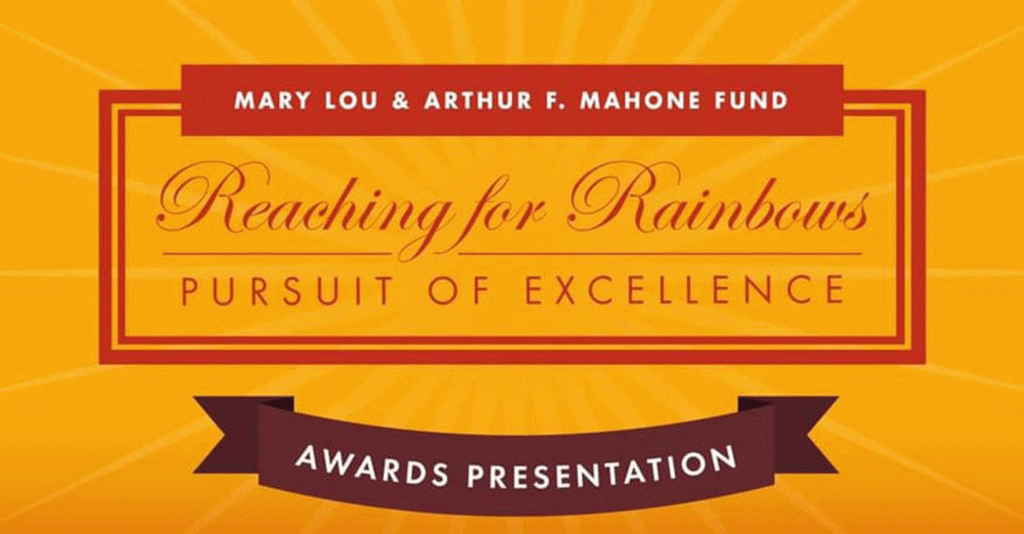 2023 Mahone Fund scholarship recipients
CEO SCHOLARSHIPS
Ariana Ervin, Bradford
Ariana will be attending Clark Atlanta University where she will study theater and performing arts. She was a member and President of African American Youth Initiative (AAYI), a member DECA and the National Honor Society, and found a new approach for activism in community service. After the riots of 2020, she participated in painting murals for local businesses and helped organize a Building our Future Student Forum for school board candidates. Ariana participated on a Courageous Conversation panel and presented an original poem at the 2022 NAACP Banquet and hopes to continue to use art to serve her community and inspire others.
Marciara Fuller, Bradford
Marciara will be attending Georgia State University where she will be studying nursing. She is a recipient of the Mayor's Youth Award, was named Student of the Month, was a member and President of the National Honor Society and held leadership positions in DECA. Marciara was a member of African American Female Initiative (AAFI), Leading Ladies, Student Government, Link crew and was the football team manager.  She participated in many community events including Building our Future's Youth Town Hall. She says that she has been motivated by her hardships and thrives to provide equitable care to those around her. Marciara hopes to become a travel nurse and erase the disparity gap within the healthcare system.
Ja'Nya Parks, Bradford
Ja'Nya was born and raised in Kenosha and has a passion for equality and justice, fueled through reading, research and documentaries. Ja'Nya will be attending the University of Wisconsin-Madison to study political science and plans to further her education in law school. She was President of Academic Decathlon and a member of the National Honor Society, Environmental Club, Student Government and girls basketball. Ja'Nya hopes to become a civil rights attorney to protect the rights of marginalized communities and assist those in need.
Keyon Hill-McAbee, Indian Trail
Keyon was born and raised in Kenosha and will be the first in his family to graduate from college. He will be attending Gateway Technical College majoring in Website Programming with goals to continue his education to earn a bachelor's degree in video editing. He plans to become a website editor/designer. He was a member of the African American Youth Initiative, 3D Printing Club and Student Council. He enjoys doing community service and volunteer work and hopes to continue doing so throughout his college career.
Vivian Jones, Indian Trail
Vivian is graduating Magna Cum Laude from Indian Trail High School and Academy, is ranked 17th of 272 students, and has served 185 hours of community volunteer hours. As Co-President of Minorities Empowerment, she has established herself as a cultural and social advocate. She is a four-sport athlete and works as a medical assistant with the Respiratory Therapy and Care Department at Froedtert South Hospital in Pleasant Prairie. Vivian will attend the University of Wisconsin-Milwaukee, majoring in Biomedical Sciences in hopes of becoming a vital impact in the exchanges between medical providers and underrepresented communities, specifically minority women that oftentimes fight to be self-advocates for their medical needs. 
Joshua Robinson, Indian Trail
Joshua was born in Lake Forest, Ill., and raised in Kenosha. He is a member of the National Honor Society, and the African American Youth Initiative. He was co-captain of the varsity basketball team, enjoys sports, and watching and reading about sports and athletes. He is proud that he will be a second-generation college student at Marquette University and plans to major in Communications with a goal to be a sports analyst.   
Destiny Washington, Reuther
Destiny will attend Gateway Technical College with a major in Liberal Arts and plans to continue to a four-year college to pursue a career in social work. She has had her own business "Destiny's Shoe Customs" and has been a member of the African American Female Initiative (AAFI) and Art Club. She credits her father, who raised her and her siblings, for motivating her and focusing on her future.
Kezia Preko, Tremper
Kezia will attend Loyola University Chicago. Inspired by how the FBI, police, and forensic scientists analyze evidence to solve crimes, she plans to major in Forensics. Kezia was active in tennis, the African American Youth Initiative (AAYI), Travel Club and was a teacher's assistant. Born in Ghana, Kezia is motivated by opportunities she feels are available in the United States and feels that home is not a location but where you are surrounded by people that love and care for you.
Benjamin Wajerski, Tremper
Ben will be attending Northwestern University studying Industrial Engineering. He has served as President for the National Honor Society, the African American Male Initiative (AAMI) and Tremper Student Government. Ben has been Vice President for the Class of 2023 all four years and has been on the Honor Roll each quarter. Ben is a National Honor Society Scholarship Semifinalist and a member of Future Business Leaders of America, Link Crew, and Key Club. He has been active in baseball and soccer, where he also served as captain. Born in Ethiopia, Ben is motivated by opportunities that lie before him and feels a responsibility to achieve not just for himself, but his parents, the community and for those in need.
CARTHAGE FULL-TUITION
Lindsie Vasquez, Tremper
Lindsie will attend Carthage College. Though her major is undecided she is interested in criminal justice as well as law practice. Born in Kenosha, she was active in art, acting classes, and orchestra. Lindsie has participated in Summer Orchestra, Chamber Orchestra and Solo and Ensemble. She attributes the arts with helping her find out who she is and giving her and others a voice they wouldn't have without it. She is extremely excited to be able to further her education at Carthage, explore her personal passions and continue to flourish as an individual.
CARTHAGE ACCESS
Peyton McRoy, Lakeview
Peyton will attend Carthage College and plans to major in Psychology. She has had her own business "Made By Pey" since 2014, and has participated in school activities including yearbook, choir, tennis and served as a teacher's aid.  Through her planned major, Peyton hopes to learn more about mental illness so that she can help people who struggle with problems. She has been motivated by family members to apply herself to school and to attend and succeed in college and her career.  
The Mahone Fund is a component of the Kenosha Community Foundation. Its mission is to provide educational opportunities for economically and academically deserving youth, while also supporting healthy lifestyle initiatives in communities of color. More details are available at https://mahonefund.org.