When Patrick Patton became Kenosha Police Chief in January, the Kenosha native made it clear he'd work closely with other local law enforcement agencies and beyond.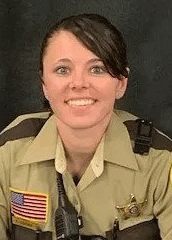 And if there was ever a Wisconsin officer killed in the line of duty, the Kenosha Police Department would be there to show its support.
Patton never envisioned he'd be planning four trips in his first five months.
Just four days after Wisconsin lost its fourth officer this year, local law enforcement, elected officials and community leaders honored the lives of those who made the ultimate sacrifice at the annual Kenosha Law Enforcement Memorial Service on Wednesday (May 10) at the Kenosha Public Safety Monument, 5500 Second Ave.
St. Croix County Sheriff's Deputy Kaitie Leising, 29, was shot and killed on Saturday (May 7) in the Town of Glenwood, making Wisconsin one of the most deadly states in the nation for law enforcement in 2023.
"I never thought we'd have to make four trips right out of the gate," said Patton, who became KPD Chief on Jan. 1. "It's important for us to be there to show we care. We're all in this together."
Kenosha County Sheriff David Zoerner said he recently met St. Croix County Sheriff Scott Knudson, whose department is arranging for Leising's funeral on Friday (May 12).
"There is no agency or law enforcement family that is immune from the possibility of the horrific reality of an officer's death," Zoerner said. "We here in Kenosha understand all too well. We've dealt with the loss of our own heroes and everyone out there in uniform and the community, we're seeing an ever-increasing degree of violence and disregard for human life."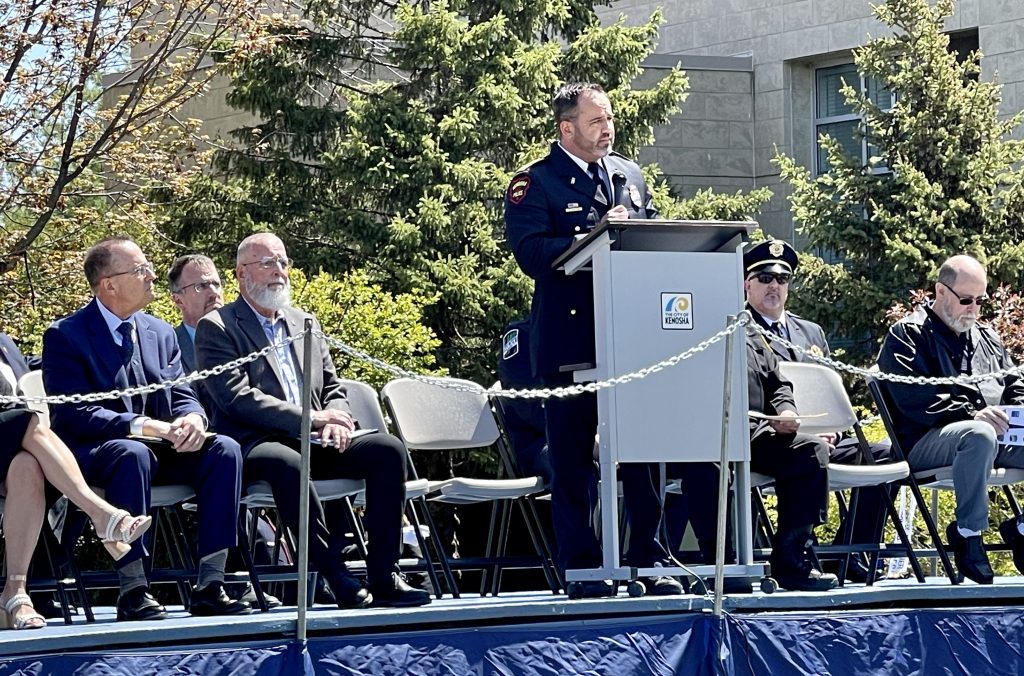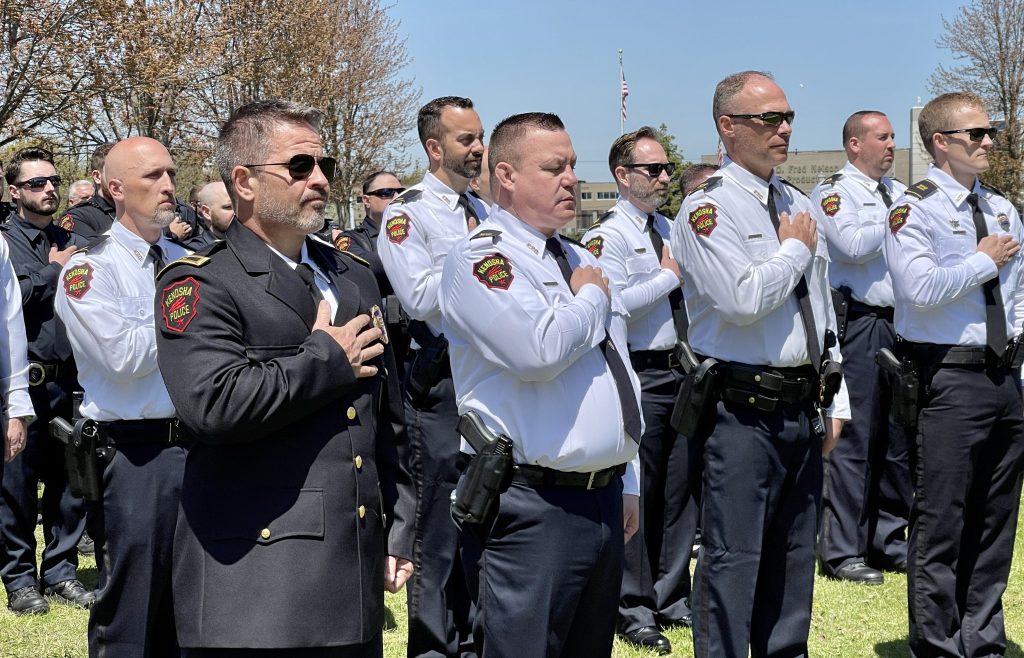 The ceremony allowed law enforcement officers, both past and present, and local residents the opportunity to honor local law enforcement officers who lost their lives.
Those eight officers remembered are Jacob Keul (1922), James C. Rieschl (1961), Blanco Aquino (1991) and Frank Fabiano Jr. (2007) of the Kenosha County Sheriff's Department and Antonio Pingitore (1919), Donald Murphy (1953), Gary W. Fraid (1973) and Dreux Beaulier (2004) of the Kenosha Police Department.
Patton, whose speeches rarely come without smiles, made his first appearance on stage at the event. The Indian Trail High School graduate said it was a difficult speech, knowing how many people were impacted by the lives of those eight officers.
"I'm generally pretty loose and like talking, but this isn't the time for that," Patton said. "This was all about the moment and making it a day dedicated for them."
There have been 39 line of duty deaths nationwide in 2023, according to the Officer Down Memorial Page.