The University of Wisconsin-Parkside will hold its Spring 2023 Commencement on Saturday (May 13) in the DeSimone Arena located in the Sports and Activity Center and will feature two separate ceremonies. There will be a ceremony for graduates of the College of Business, Economics, and Computing and the College of Arts and Humanities at 9 a.m. This will be followed by a ceremony for the College of Natural and Health Sciences and the College of Social Sciences and Professional Studies at 2 p.m.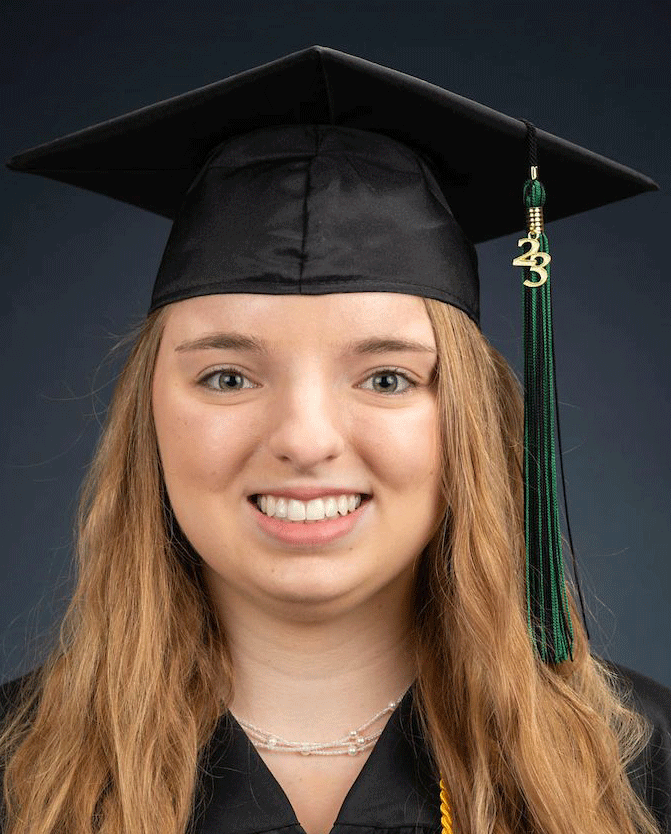 The two ceremonies will honor over 500 students, including 100 master's degrees. Both ceremonies will be followed by receptions in the Petretti Fieldhouse. Refreshments and Photo opportunities will be available.
This semester's commencement speaker will be UW-Parkside alumni Dr. Anton House '11. Regent Cris Peterson of the University of Wisconsin System Board of Regents will also be in attendance.
Dr. Anton D. House is an Assistant Professor of History at Delaware State University (DSU). His research centers on late nineteenth and early twentieth-century United States and African American Histories. Dr. House obtained a Doctor of Philosophy in U.S. History from Howard University. He also holds a Master of Arts in U.S. History from Howard and a Bachelor of Arts in History from UW-Parkside.
UW-Parkside will recognize Eight Outstanding Graduates and one Chancellor's Award Recipient during the ceremony. The honorees are:
Alice Brecheisen, Oak Creek – Liberal Studies
Jaide Brumfield, Kenosha – Sociology and Criminal Justice
Lamija Coric, Kenosha – Biological Sciences
Colin Erickson, Kenosha – Philosophy and Political Science
Jeremy Jin, Pleasant Prairie – Biological Sciences
Julia Jones, Kenosha – Physics
Briana Livesay, Waucona, Ill. – Theatre Arts and English
Amber Milojevic, Kenosha – MBA
Gabrielle Richardson, Elkhorn – Criminal Justice and Spanish
Chancellor's Award recipient Gabrielle Richardson will address her fellow graduates. Richardson majored in Criminal Justice and Spanish as well as minoring in Biological Science. Her drive, pursuit of excellence in coursework, and her desire to help others in the community set her apart. Gabrielle's goal is to become a doctor in a rural area.
She won both the UW-Parkside and the state-wide Big Idea competition, the first UW-Parkside student to do so. Richardson was also accepted into the University of Wisconsin-Madison Rural and Urban Scholars Program (RUSCH), a pre-medical pipeline program. Richardson volunteers in a free clinic, is a licensed EMT, and has recently been accepted to medical school.
For more details about UW-Parkside's Spring 2023 commencement, click HERE.