The 10th NEA Big Read, brought to you by the Kenosha Public Library, is wrapping up on Monday (May 8) with a virtual keynote by "Homegoing" author Yaa Gyasi.
Community members can register for this special event at mykpl.info/yaa.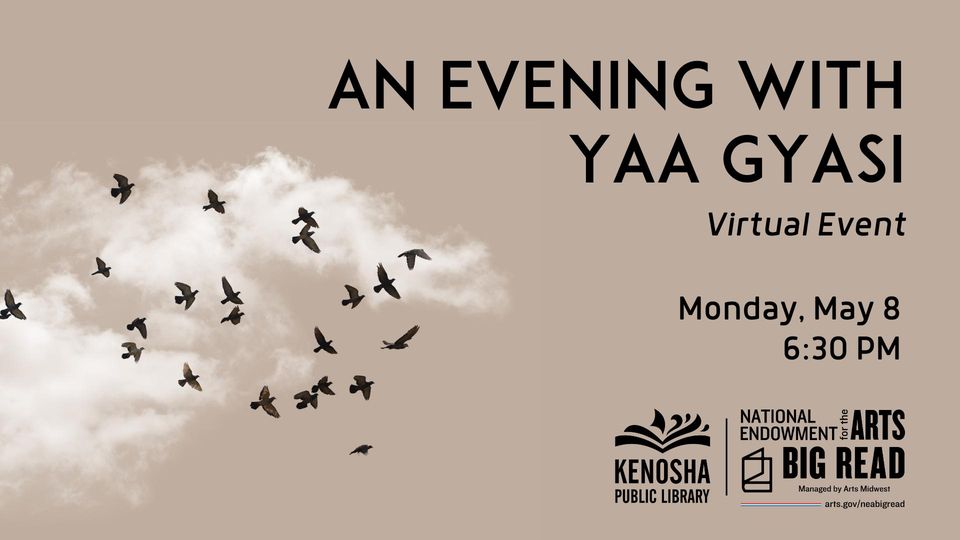 "The community response to the 2023 NEA Big Read has been monumental," said Brandi Cummings, Kenosha Public Library's Head of Community Programs and Partnerships, "I have heard feedback from participants in each program sharing praise for our presenters, range of topics, and quality of events. Once again, Kenosha has made this community effort a great success."
This year's NEA Big Read programming brought 26 unique opportunities for community members to discuss, explore, and dive deeper into themes from Gyasi's debut novel.
"Perhaps what has excited me most about this year's efforts is how thoughtful our participants have been," Cummings said. "'Homegoing' is a beautiful work of fiction that reflects on our shared history — and not just the parts that make are comfortable to talk about.
"Community members have explored some difficult topics in this session of the NEA Big Read, including grief and the inequalities we currently see in our communities due to historical systems of oppression whose aftermath we still experience today. Kenosha has shown up to these conversations open to learning, willing to share from their own experiences, and doing what I believe our great city does best, prepared to learn from each other to build a better community."
A Conversation with Yaa Gyasi
NEA Big Read is a program of the National Endowment for the Arts in partnership with Arts Midwest.