For most high school students, a job entails mowing lawns, working a cash register, serving food or stocking shelves, all noble and valuable tasks for anyone.
But Vivian Jones? Well, she helped deliver a baby.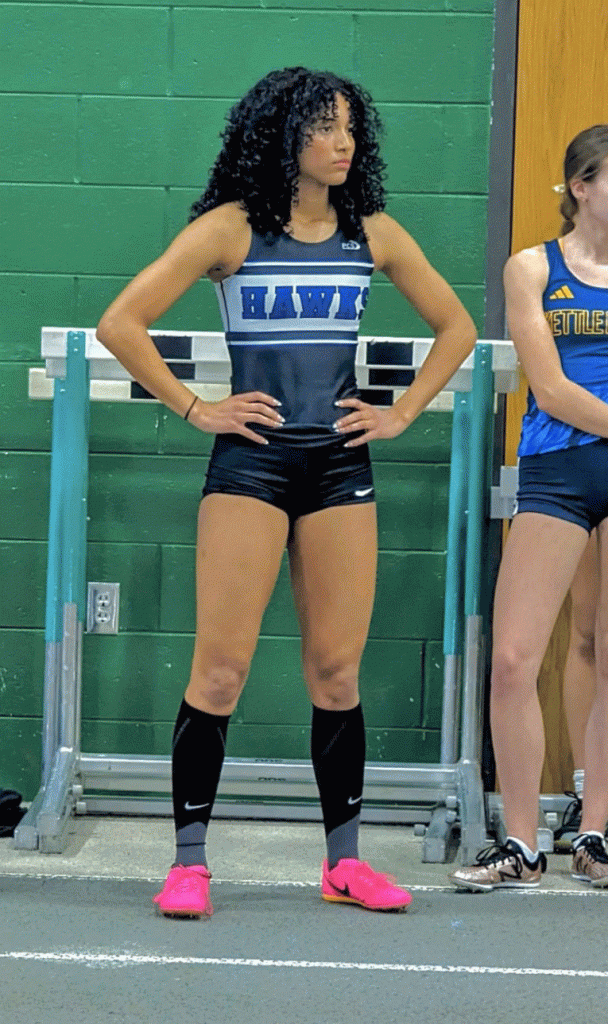 Yes, as hard as that is to believe, that was once part of a workday for Jones, an Indian Trail High School and Academy senior girls track and field standout who one day hopes to become an anesthesiologist.
Why such an inclination toward the medical field?
"I've really, really been into weird and creepy things," Jones said with a laugh during a phone interview this week. "I like, kind of, seeing weird things. So I feel like going into the medical field will help me see cool things, but also help people get better."
That latter part of her answer, helping people, is truly why Jones aspires to become a doctor. In preparation for that career path, she has worked as a respiratory therapy assistant at St. Catherine's Medical Center in Froedtert Pleasant Prairie Hospital since Aug. 1, 2022.
One day, she said, she was on the job when she was needed to assist in the delivery of twins via C-section.
"I got the second baby," Jones recalled this week. "I couldn't do a lot, because I'm still a high school student, but I was rubbing her and waking her up. I was one of the first people to see and hold this baby.
"So it was just an amazing experience. That's, for sure, my best story coming out of this job."
Well, Jones can rest assured that that's probably the best story anyone her age could have coming out of their job.
On the track, meanwhile, Jones is still writing the story of a senior season that she's hoping to end on the podium at the Wisconsin Interscholastic Athletic Association State Meet, scheduled for June 2-3 at UW-La Crosse's Veterans Memorial Stadium.
For her success on the track and in the classroom — and, apparently, in the delivery room — Jones has been named this week's Kenosha.com High School Athlete of the Week.
Multi-talented athlete
Jones is a true all-around athlete, a big reason she will be attending NCAA Division I UW-Milwaukee next season on an athletic scholarship. The Panthers signed her to be a heptathlete, a seven-event discipline that includes the 100-meter hurdles, the 200 dash, the 800, the long jump, the high jump, the javelin and the shot put.
Jones played several sports growing up, including basketball, soccer and volleyball. She played basketball and soccer at Indian Trail until her junior year and also played volleyball for one season.
But for her senior year, Jones — who was Indian Trail's finalist this year for the Holy Rosary Sports Night Outstanding Female Athlete of the Year award — decided to focus on track, in which she's become one of the state's top hurdlers and plans to make a run at competing in the State Meet in four different events.
"I was always balancing my sports," Jones said of choosing to stick to just one as a senior. "So I was like, 'OK, I'm committed to a nice school (UWM).' I wanted to, first, stay healthy, but second, try to get as much growth as I can before I finally leave (Indian Trail)."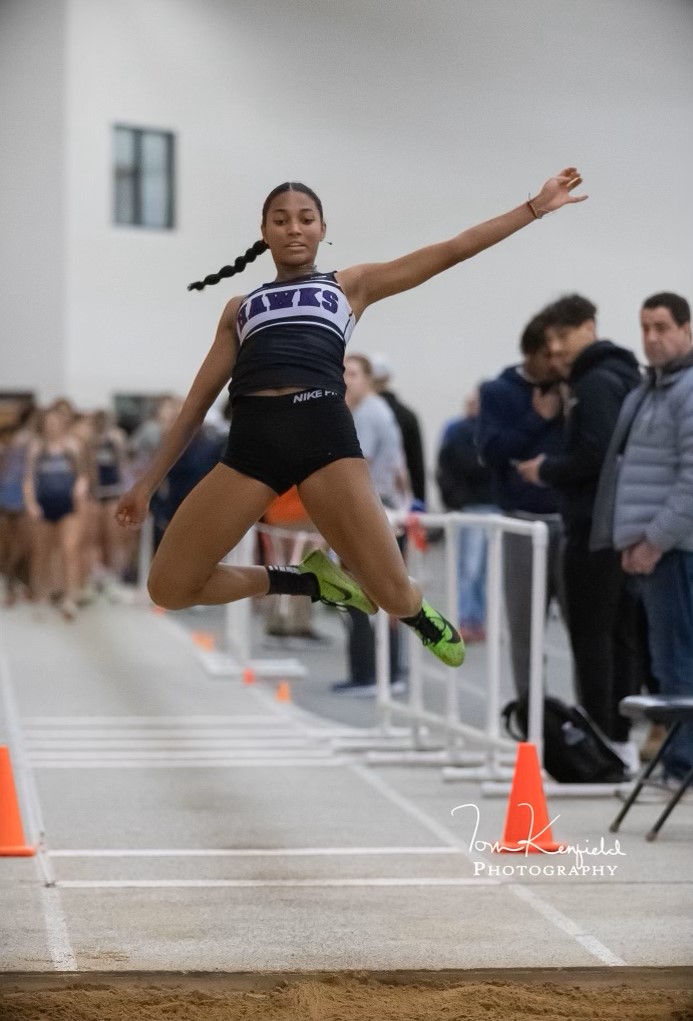 Last season, actually, was the first time Jones completed an entire high school track and field season. Her freshman season, in 2020, was wiped out due to the pandemic, then she was limited to three meets at the end of her sophomore season in 2021 due to a back injury.
Now, she's fully healthy and ready to make a run back to the State Meet after reaching state in both the 100 and 300 hurdles as a junior.
"(The 2021 season) was very tough for her, because we wanted to take care of her, and she just wanted to compete when she had that injury," said Ashley Kuehl, Indian Trail's head girls track and field and head girls volleyball coach.
"But she was just very smart and worked with us, the coaches, the trainers, to take care of herself. And now it has been really cool to watch her go a full season to really shine."
Last season, Jones won WIAA Division 1 sectional titles in the 100 and 300 hurdles to qualify for state in both events. At the State Meet, she placed 13th in the 100 hurdles preliminaries, just missing out on the top 10 that advanced to the finals. In the 300 hurdles, however, she placed 10th in the preliminaries to advance to the finals, where she again placed 10th.
Jones said advancing to the state finals in the 300 hurdles last season really sparked her to want to get back to the State Meet again in 2023 and reach the podium as a top-six finisher. She said she didn't even know she had advanced to the state finals in the event until someone told her after the preliminaries.
"I totally didn't know that I made it," Jones said. "… It was awesome. Getting (into) that state finals race, it definitely threw the blood in the water, whatever you want to say. I definitely want to get on that podium this year, for sure."
Strong senior season
So far this season, Jones' times have her primed to make a run at the state finals in both hurdles events.
She has dominated her events in the two Kenosha County Meets, winning the 55 high hurdles and the 55 intermediate hurdles at the County Indoor on March 28 at Carthage College. She also won the long jump in that meet.
Then, in the County Outdoor this past Tuesday (May 2) at Tremper's Ameche Field, Jones won the 100 hurdles in 15.71 seconds and the 300 hurdles in 51.33. She also won the long jump with a mark of 17 feet, 2 inches.
In comparison with the rest of the state, Jones' times in the hurdles are among the best. She placed fourth in the 60 hurdles in the prestigious Wisconsin State Indoor Championships on April 8 at UW-Whitewater.
According to the latest girls state honor roll for the outdoor season on MileSplit Wisconsin, posted on May 1, Jones has the eighth-fastest 100 hurdles time in Division 1 this season, a 15.48 posted on April 28 at the 74th Fort Invite. At the same meet, Jones ran a 46.71 in the 300 hurdles, which ranks 11th in Division 1 during the outdoor season on the latest MileSplit girls state honor roll.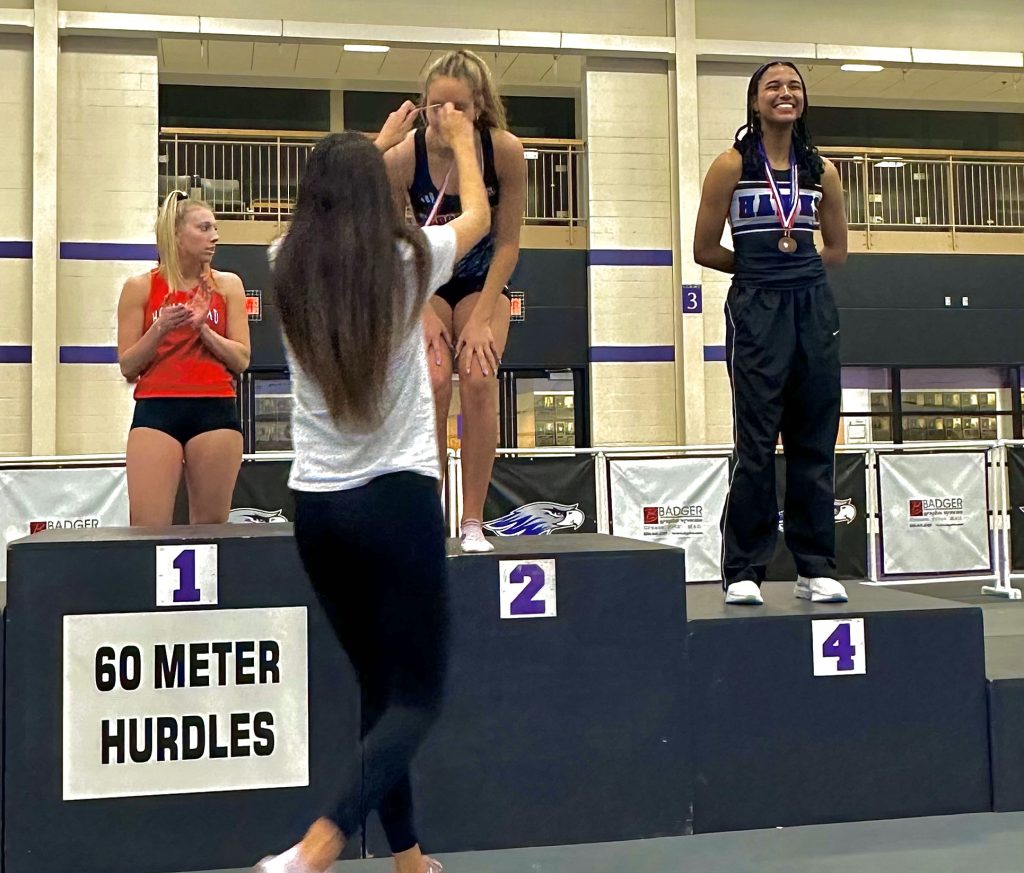 And while the hurdles events are her strongest, Jones is planning to make an attempt at qualifying for the State Meet in the long jump, in which she finished seventh at sectionals last year, and as part of Indian Trail's 800 relay team.
Qualifying for state in four events is a rare feat but one Jones has the talent to achieve.
"We think she's ready for it," Kuehl said. "That doesn't happen often that an athlete can qualify for state in four events and be ranked well in those events. We're really hoping for big things for her."
Whether she qualifies for state in four events or reaches the podium in any of them, you can bet nobody will outwork Jones.
"She's very competitive and driven and hard-working," Kuehl said. "She sets those goals and she works for them, and she's going to achieve them. She's not going to let someone next to her beat her.
"You can rely on her in super high-pressure situations. She's going to come through for you and just have a great performance."
Headed to Milwaukee
As for next season, Jones said she chose UWM because she loves the location of the campus and that head coach Andrew Basler made a strong impression on her.
"It's quiet," Jone said of the campus' location. "And the coach is awesome. … The team was great. I was surrounded by greatness. I'm telling you, everybody there was awesome, and I was like, 'Oh yeah, I will totally develop as an athlete coming here.'"
Jones will actually become the third sibling in her family to be a college athlete.
Her older brother, Manny, played football at NCAA Division III Carthage, while her older sister, Alicia, is a senior jumper at NCAA Division I DePaul University in Chicago. Like Vivian, both were standout athletes at Indian Trail.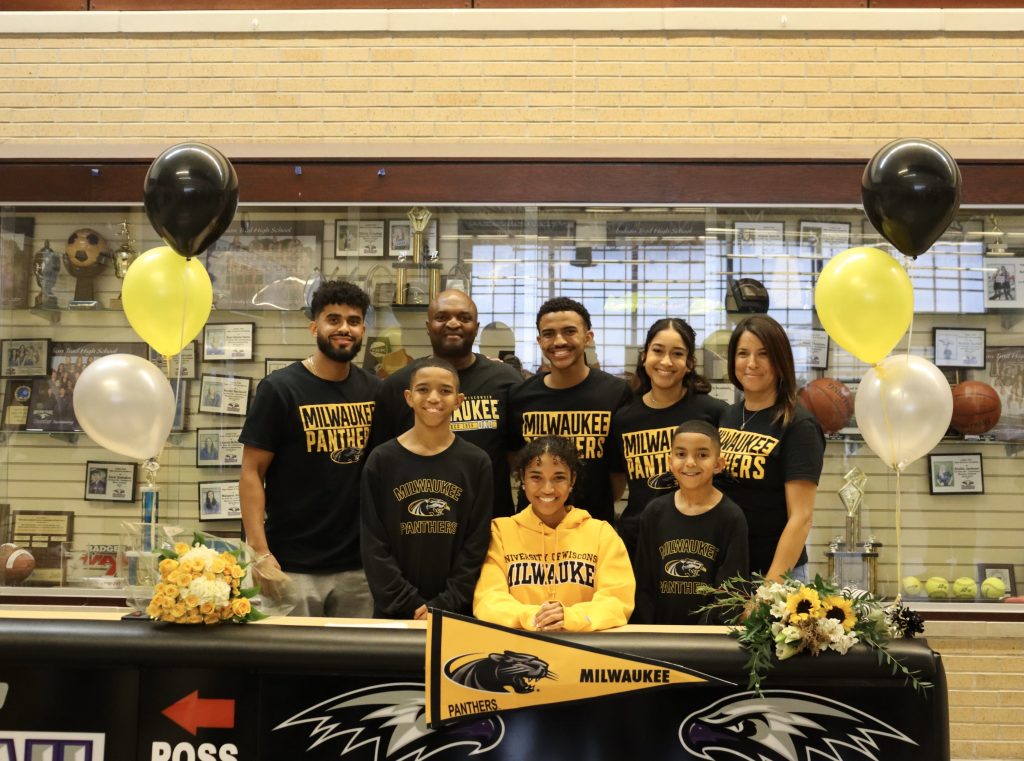 As for Vivian, it won't be long after she graduates from Indian Trail before she's already off to college. She said she'll be heading up to Milwaukee on July 5 to begin a month of undergrad research.
The topic?
"I'll be studying the effects of estrogen in mouse models affecting menopause and Alzheimer's," Jones said.
Yes, she's not like most high school seniors, as evidenced by her current job in the medical field at St. Catherine's.
"Again, I get to see some nice, cool medical things," Jones said of that job. "Starting so young, right when I turned 17, it's just been an amazing opportunity to have."
When she's not helping patients — or delivering babies, of course — Jones said she loves to spend time at Petrifying Springs or along Lake Michigan.
"I like going to Petrifying Springs, just sitting outside," she said. "Sometimes I like to go with my dog, just let him run around the little dog park. I definitely like going to the lake and Petrifying Springs."
As her senior year comes to a close, it's obvious Jones has a bright future ahead of her. She's already in the medical field, and one day, we'll probably all be calling her Dr. Jones.
"I love helping people feel better," she said. "I love seeing my patients recover."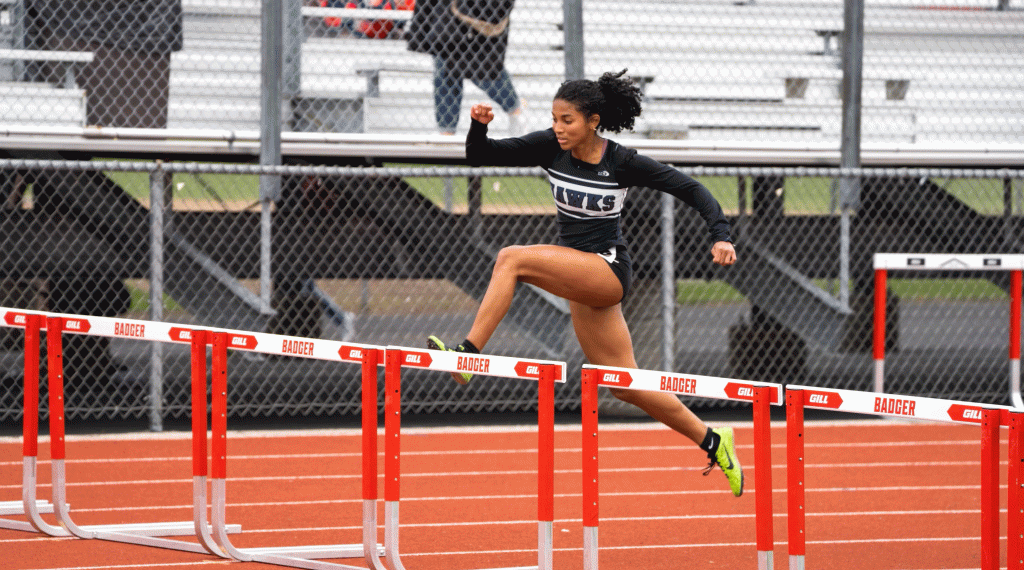 "5 QUESTIONS WITH" VIVIAN JONES
Favorite food? "Raspberry sherbet."
Favorite movie? "Oh, geez. This is a hard one. Sorry, I'm going to take a second. … 'Coraline.' It's been my favorite for years. I love that movie."
Favorite musical artist? "Busta Rhymes."
Favorite athlete? "Allyson Felix (retired American world and Olympic champion sprinter)."
Where do you see yourself in 5-10 years? "I'm going to be studying biomedical sciences (at UW-Milwaukee). So I think I'll still be studying (in 5-10 years). … I'm hoping to go (into) anesthesiology, so I might be in med school."