There's a two-mile stretch on 52nd Street (Sheridan Road to 43rd Avenue) that is a gold mine for some of the most authentic Mexican fare around.
First stop is San Luis Grocery, 1824 52nd St., to sample its $6.99 steak burrito. It's loaded with toppings — refried beans, cheese, lettuce, tomato, onion and cilantro — and has been the store's top seller since the day it opened 30 years ago.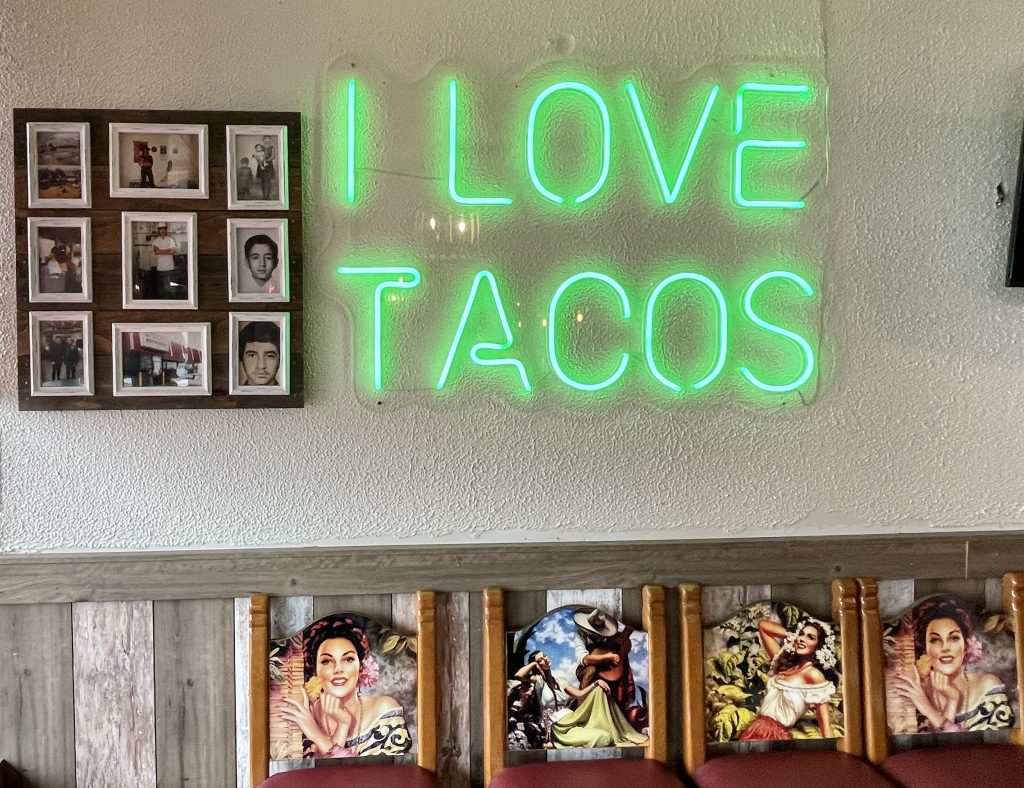 Just exactly how popular is it?
San Luis owner Catalina Vazquez said a Kenosha man has been coming into the store six days a week (Monday through Saturday) and ordering a steak burrito for dinner each night for the past 20 years.
That's quite possibly over 6,000 San Luis steak burritos consumed by a single person.
"His name is Justin and we just call it the 'Justin Special'," Vazquez said. "He comes in around 6:15 p.m. and orders the same thing every day."
In honor of Cinco de Mayo and a quest to find Kenosha's best burrito, Kenosha.com's team of taste testers went on a month-long Mexican fiesta.
The journey started at San Luis and traveled throughout the city — heading further west on 52nd Street — where we discovered even more gems.
Tacos La Flama, one of Kenosha's most popular Mexican food trucks, is parked frequently in the 52nd Street Quick Shop at 3404 52nd St. It's where owner Mike Zuluaga puts his birria (slow-stewed, seasoned beef) up against anyone's north of Nogales.
Next stops included Tacos El Norte, Los Compadres, Los Cantaritos and El Senorial.
Los Cantaritos, 4031 52nd St., is owned by Noe Jaimes, who moved to Kenosha from Estado de Mexico 25 years ago to pursue the American Dream.
Jaimes worked in the kitchen at Marina Garden before opening his own restaurant, Los Cantaritos, in 2005. It has been a local staple in the Hispanic community and beyond ever since.
Roberto Jaimes, Noe's son, assists his father with the day-to-day operations along with his two brothers.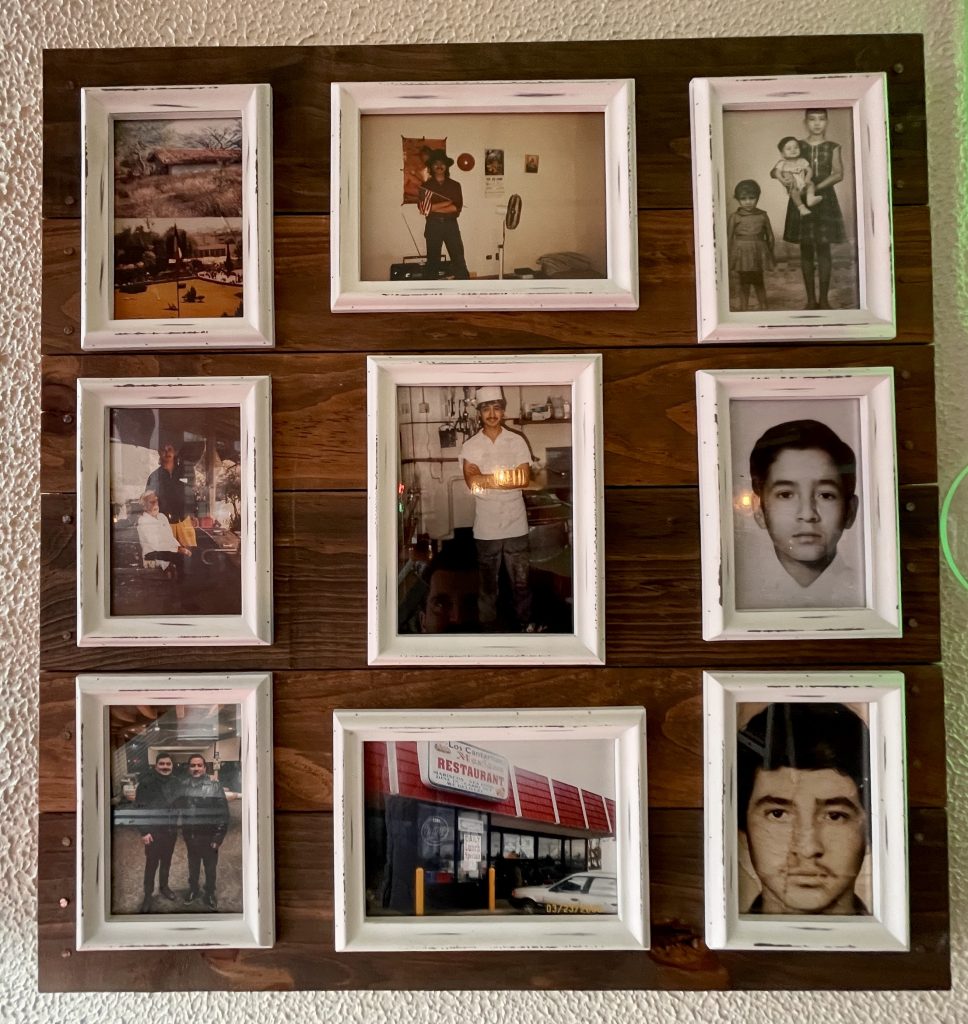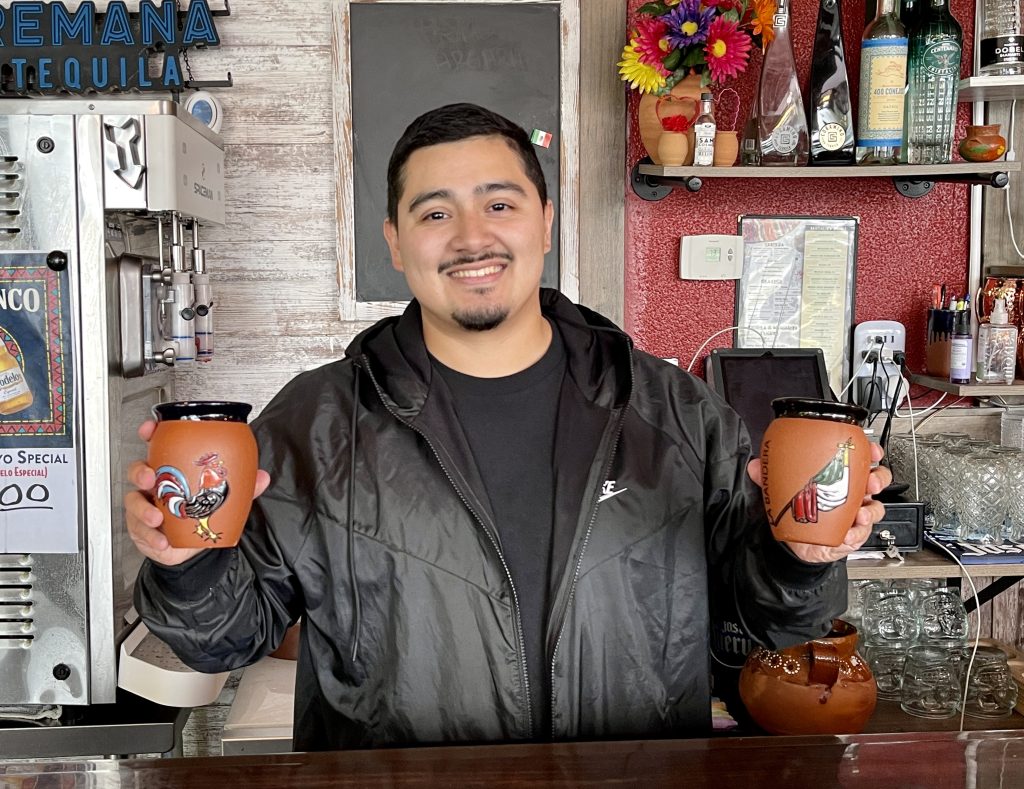 "We have so many longtime customers that have known me since I was a teenager working here," said Roberto Jaimes, a Kenosha native and 2010 LakeView Technology Academy graduate.
"The portion sizes, the consistency, the flavors, the family feel … people stop in and say hi to me and my dad. That's what makes us who we are."
Venture off 52nd Street, head north and you'll discover hidden gem Los Taquitos, 2700 22nd Ave., popular La Fogata Mexican Grill, 3300 Sheridan Road and longtime, local favorite Tacos El Rey, 2000 Birch Road.
Just how beloved is Tacos El Rey?
It was the source of primary concern when a rare tornado ripped through Kenosha's north side on Jan. 7, 2008. Local residents were elated to discover a restaurant survived a life-threatening storm.
In a city with a shocking abundance of fantastic Mexican fare, Kenosha.com narrowed it down and selected the best of the best. In an Instagram worthy, photo finish, it was Los Cantaritos' belt-busting steak burrito named as the city's finest.
It's simple. It's affordable. It's spectacularly delicious.
"It's an honor," Los Cantaritos owner Roberto Jaimes said.
Now stop drooling and take a look at Kenosha.com's 7 Best Burritos in Kenosha: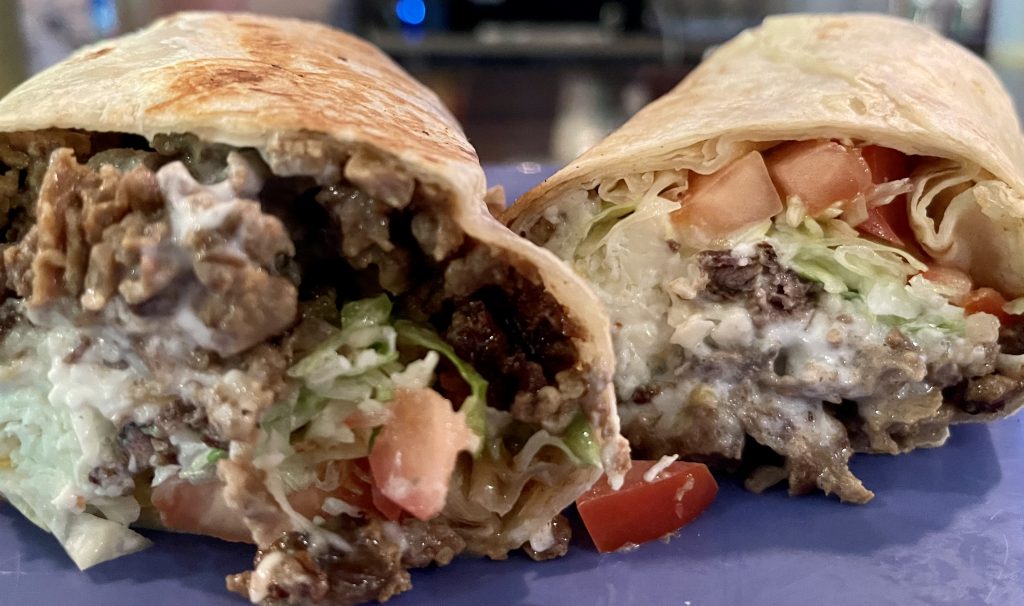 LOS CANTARITOS
4031 52nd St.
Type: Steak (chuck roll)
Toppings: Cheese, lettuce, tomato, sour cream
Price: $10
Did you know? As part of its recent remodeling with a new interior and bar area, Los Cantaritos plans to accommodate guests with the addition of an outdoor patio this summer. … Los Cantaritos is named after small clay cups believed to be the best vessels for drinking tequila-based cocktails.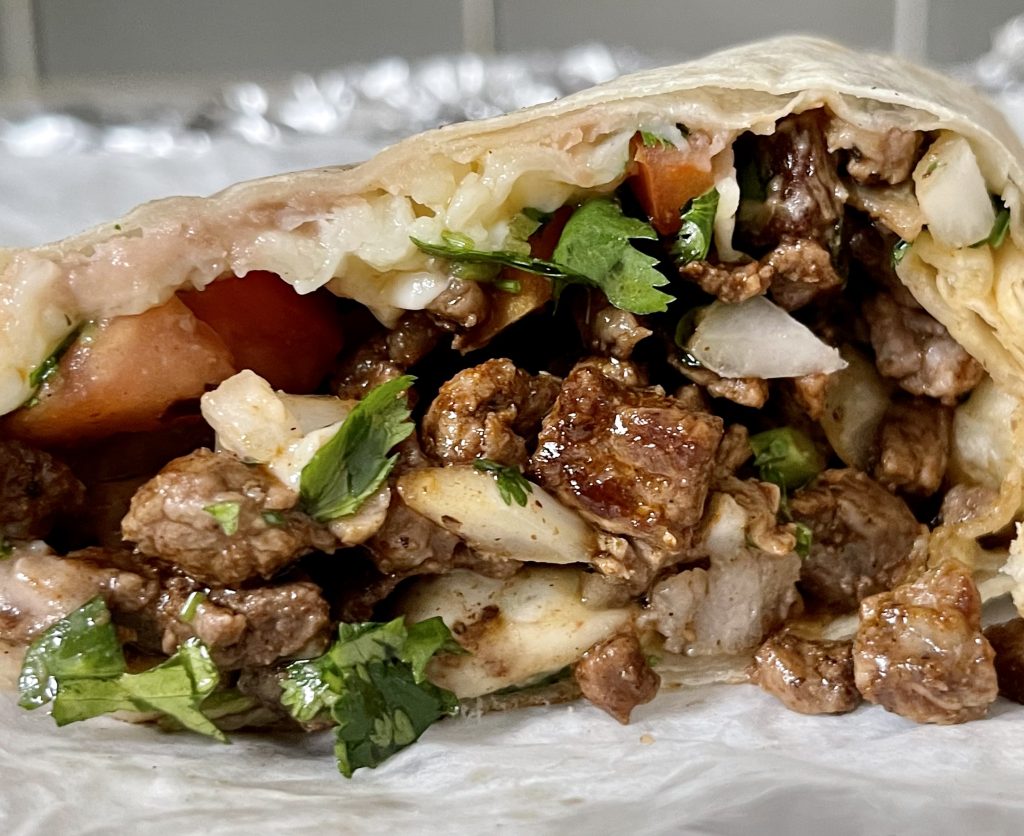 SAN LUIS GROCERY
1824 52nd St.
Type: Steak (beef knuckle)
Toppings: Refried beans, cheese, lettuce, tomato, onion, cilantro
Price: $6.99
Did you know? San Luis, owned by the Vazquez family, is celebrating its 30th anniversary in Kenosha. … In addition to a full grocery store, the small kitchen located in the meat deli serves to-go orders including tacos, burritos, tortas, quesadillas and more. Carnitas ($6.49 per pound) and Barbacoa ($8.39 per pound) are available on the weekends.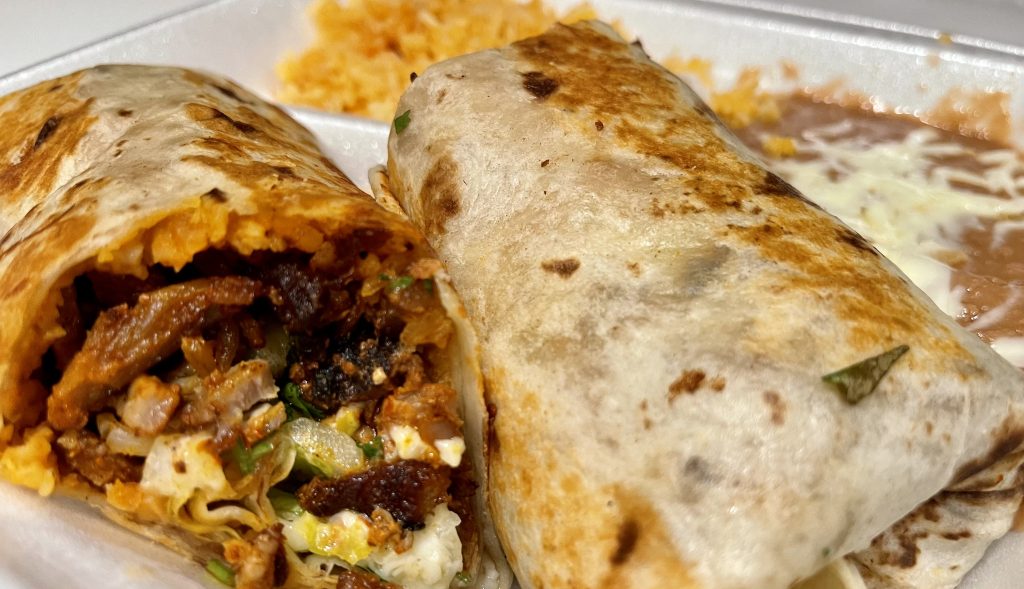 LOS TAQUITOS
2700 22nd Ave.
Type: El Pastor (spit-roasted pork)
Toppings: Rice, beans, lettuce, cheese, cilantro, onions, sour cream, pineapple
Price: $7.99
Did you know? Los Taquitos serves primarily to-go orders with a small dining area available. … The restaurant's el pastor is marinated and spit-roasted and in plain sight for customers to see (and smell) from the front counter. … Insider tip: Be sure to order the el pastor with pineapple.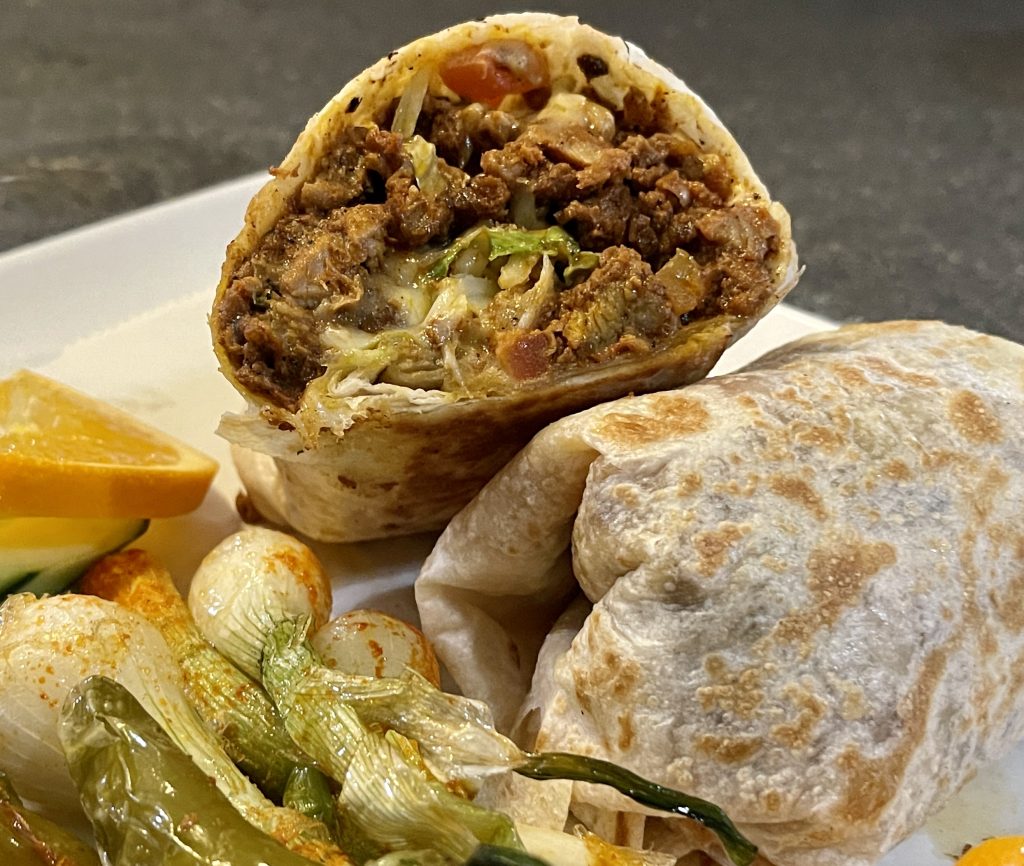 LOS COMPADRES
3935 52nd St.
Type: El Pastor (marinated pork)
Toppings: Cheese, onions, lettuce, tomato
Price: $10.99
Did you know? Los Compadres has been a Kenosha staple for nearly 30 years. … In addition to its popular el pastor and steak offerings, it's known for a variety of seafood dishes. … The el pastor is marinated in a combination of juices and spices, including sazon, achiote and guajillo chili.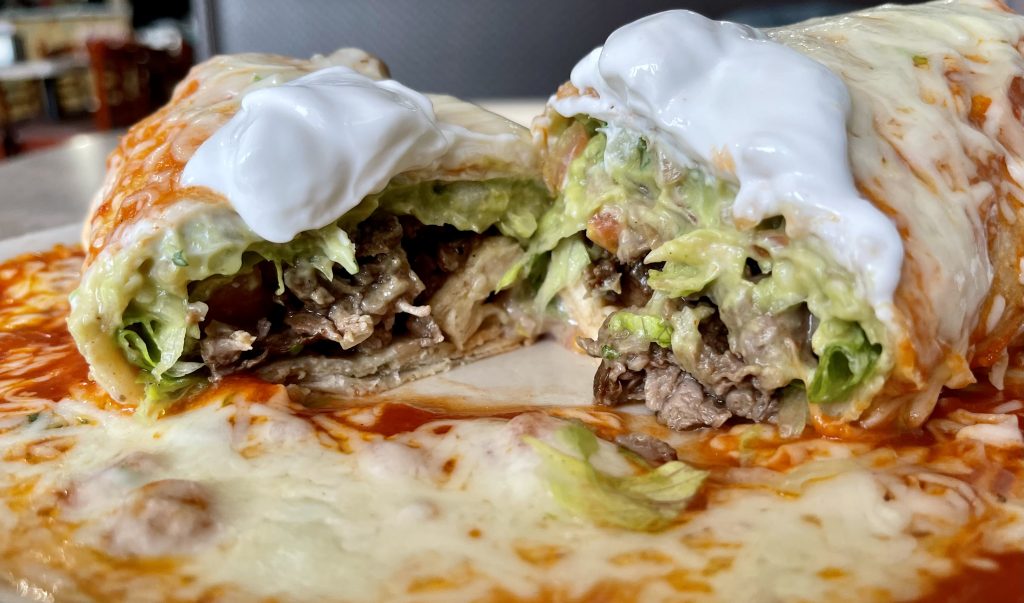 TACOS EL NORTE
3450 52nd St.
Type: Steak (IBP beef)
Toppings: Bean, cheese, lettuce, tomato, guacamole and sour cream
Price: $10
Did you know? Tacos El Norte's popular steak burrito can be served suizo-style (topped with melted cheese) and covered in ranchero sauce, a combination of tomato, green pepper, jalapeño and onion. … Tucked away in Kenosha's Sun Plaza shopping center, Tacos El Norte also has several locations in northern Illinois.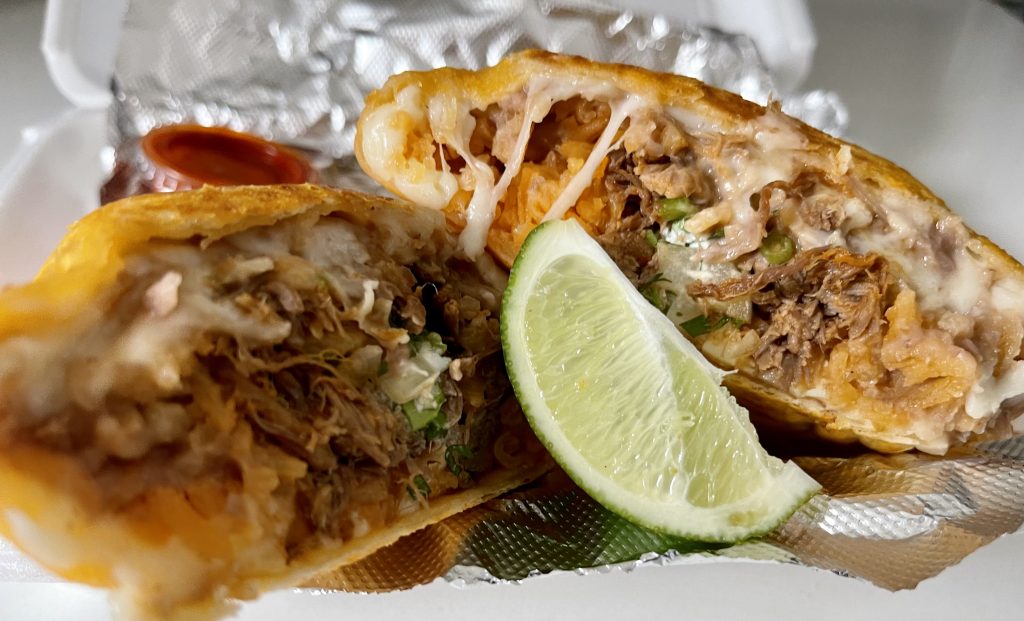 TACOS LA FLAMA
3404 52nd St.
Type: Birria (stewed chuck roast)
Ingredients: Rice, beans, cheese, onion, cilantro
Price: $12
Did you know? Birria, pronounced like Beer-yuh, is generally served with chihuahua cheese in a tortilla that has been stained red by the stew marinade. … Birria exploded onto the foodie scene due to social media trends and viral Instagram videos showing birria slowly dipped into mouth-watering consomme.
TACOS EL REY
2000 Birch Road
Type: Steak (sirloin tip)
Toppings: Cheese, lettuce, tomato.
Price: $6.25
Did you know? Opened in 1982, Tacos El Rey has almost a cult-like local following. … The family-owned restaurant serves approximately 1,000 sirloin tip burritos a week, according to owner Porfirio Perez. … "It's our top seller," Perez said. "We add our spices and cook it for three hours for tenderness." … That amounts to over 300 pounds of sirloin tip, a cut from the round primal found on the front end of the rear leg, per week. … There were three burritos (sirloin tip, ground beef, bean) on the menu when Tacos El Rey first opened.