Does the phrase, "Time for bed!" spark anxious feelings because you know that no matter how tired you are you will not experience a good night's rest? Does your bed partner's snoring disrupt your sleep? Do you toss and turn and have night after night of restlessness? Do you wake up feeling exhausted instead of refreshed? It is okay to admit this is a problem. Poor sleep is more than an inconvenience to our waking hours. Poor sleep can be dangerously unhealthy. The good news is that good sleep is possible, and help is right here.
THE DANGERS OF A BAD NIGHT'S SLEEP
Dr. Alfred Habel, Medical Director of the Froedtert South Sleep Disorder Center, has been helping our community sleep since 1997. Dr. Habel has cared for over ten thousand patients with sleep disorders such as sleep apnea, insomnia, and parasomnia.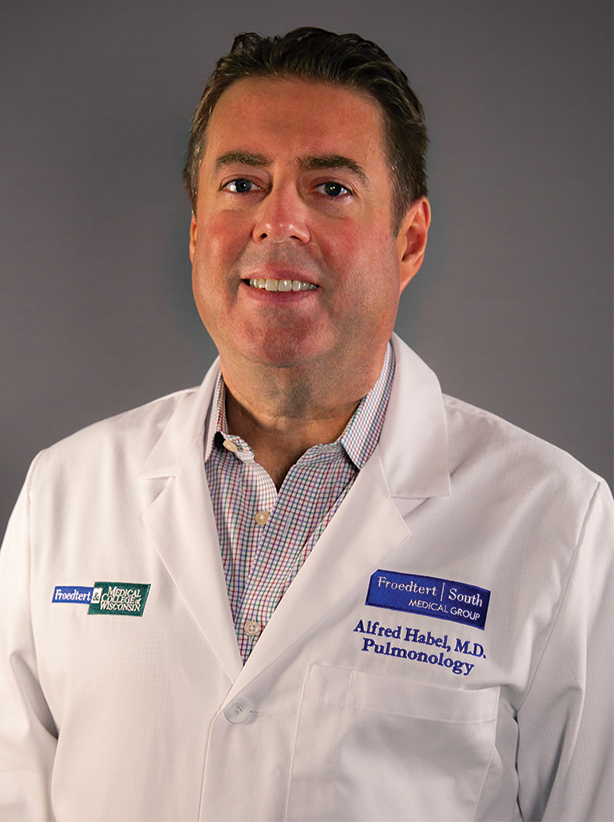 "Sleep apnea is a common but very treatable sleep disorder," said Dr. Habel. "Sleep apnea is a condition where breathing is repeatedly interrupted during sleep. It is characterized by loud snoring followed by periods of shallow or paused breathing. This sleep disorder typically negatively impacts the health and wellbeing of two people: the person with sleep apnea and that person's bed partner. Consequently, two people end up suffering from poor sleep. The health repercussions of sleep apnea are severe, and medical attention is urgently recommended."
The dangers of poor sleep go far beyond being tired at your job or feeling a little irritable. "If you cannot sleep well, your whole life can be negatively impacted," said Dr. Habel. "Poor sleep can lead to heart attack, stroke or even death. 9% of men and 4% of women in Wisconsin have undiagnosed sleep apnea. Patients with sleep apnea have an 8% increase in likelihood of experiencing a heart attack or stroke. A bad night's sleep could cost you much more than a tired afternoon."
SLEEP DISORDER CENTER
There is no need to fear bedtime. Good sleep is possible! A referral is not always necessary to contact Dr. Habel and begin your diagnosis and treatment. If you have daytime sleepiness, snoring, difficulty falling asleep, difficulty staying asleep, sleep disturbances due to stress or have a bed partner experiencing these issues, contact the Froedtert South Sleep Disorder Center at (262) 653-5000 to see how they can help you.
Dr. Habel credits the excellent staff of the Sleep Disorder Center and Froedtert South colleagues such as Dr. Campagna-Gibson, Neurologist, for working together to serve the community. "It takes the whole team to accomplish the average six in-lab and twenty at-home sleep studies we perform weekly. Also, sleep disorder treatments may include surgical options. I work closely with the surgeons throughout the Froedtert system for a continuum of collaborative care for our patients," said Dr. Habel.
Do not let the idea of a sleep study scare you away from seeking treatment. Some sleep studies are done in the center, but some can be performed in the convenience of your own home. "An important feature of both types of sleep studies is EKG monitoring. It is a possibility that we may identify early cardiac problems because of a patient's sleep study," said Dr. Habel.
The most common response Dr. Habel hears from patients he has treated is, "I wish I would have done this sooner." Do not be afraid to admit that your sleep is a problem so you, too, can experience life-improving good sleep.
QUALITY SLEEP CHANGED MY LIFE
"I used to think I did not sleep well because I own a business and am restless from the stress," said owner of Lee Mechanical, Bob Lee, Jr. "My snoring was loud and then my breathing would get shallow. My wife, Linda, was afraid I would stop breathing. Her sleep was disrupted because of me, and we had to find a solution. My primary physician referred me to Dr. Habel for a sleep study. I was diagnosed with sleep apnea and given treatment options. I tried a CPAP (continuous positive airway pressure) machine and did not like using it at first. Dr. Habel tried different options until I found what was comfortable and successful for me. I appreciate how he never rushed me and how we took the time to find what worked for me."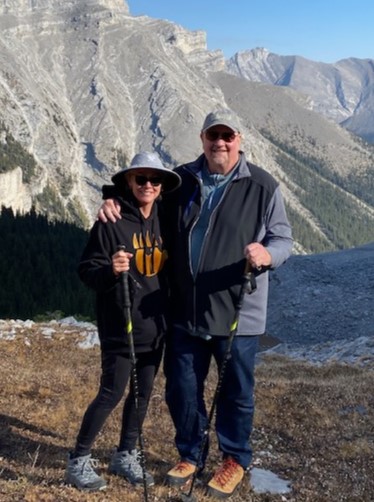 Dr. Habel said, "The CPAP compliance with our Froedtert South Sleep Disorder Center patients is significantly higher than the national average. This is because we are dedicated to taking the time to educate our patients on their treatment options and fitting them with the device and accessories that best suit them."
Bob said, "I would never endure a night without my CPAP machine ever again. I feel like I'm suffocating if I do not use it. If we go out of town, my CPAP machine is the first thing I pack. If I forgot it, I would drive back and get it. I get quality sleep now thanks to Dr. Habel, and that cannot be overstated. Quality sleep changed my life. I feel recharged after sleeping. I feel good waking up. My wife sleeps better now that I do not snore. I am so grateful for Dr. Habel and these great resources at Froedtert South right here in Kenosha."
Dr. Habel stresses that in Bob's case, as with other patients, it is better to catch a sleep disorder earlier than later after more damage is done. Bob said, "People can be stubborn and think they don't need help or give up on the machine right away because it is different. I tell them I was hesitant, too, but now I have quality sleep and my health has improved. Think about your family members that are disrupted by your snoring, too, and how improving your sleep will help them."
Bob praised Dr. Habel and the Froedtert South Sleep Disorder Center staff for a seamless experience. "They are very personable. The follow-up is excellent. Dr. Habel is highly educated and experienced, and the convenience and accessibility of the center for southeastern Wisconsin is great. I want our community to know these things and access this resource because I sure wish I would have done it sooner."
BUILDING COMMUNITY WITH A GOOD NIGHT'S SLEEP
"I am from Kenosha," said Dr. Habel. "My wife and I live in Kenosha and raised our six children here. I care about the people here, and I want to see my community do well. We are all connected in some way here. Bob Lee, Sr. and my dad even worked an apprenticeship together in the trades many years ago. That's one thing I love about Kenosha: it's a multi-generational community. I enjoy making connections with my patients such as our parents knowing each other, our children having gone to school together or knowing them from their local business. I take great pride in helping improve our community's health and wellbeing one good night sleep at a time."