The Restaurant:
Filomena's Restaurant, 1300 Sheridan Road #4439, is a family-owned restaurant and banquet hall serving fresh made Italian specialties on Kenosha's north side for over 20 years.
The Featured Dish:
Tortellini Alla Romana — Beef-filled tortellini pasta in cream sauce with mushrooms, peas and prosciutto.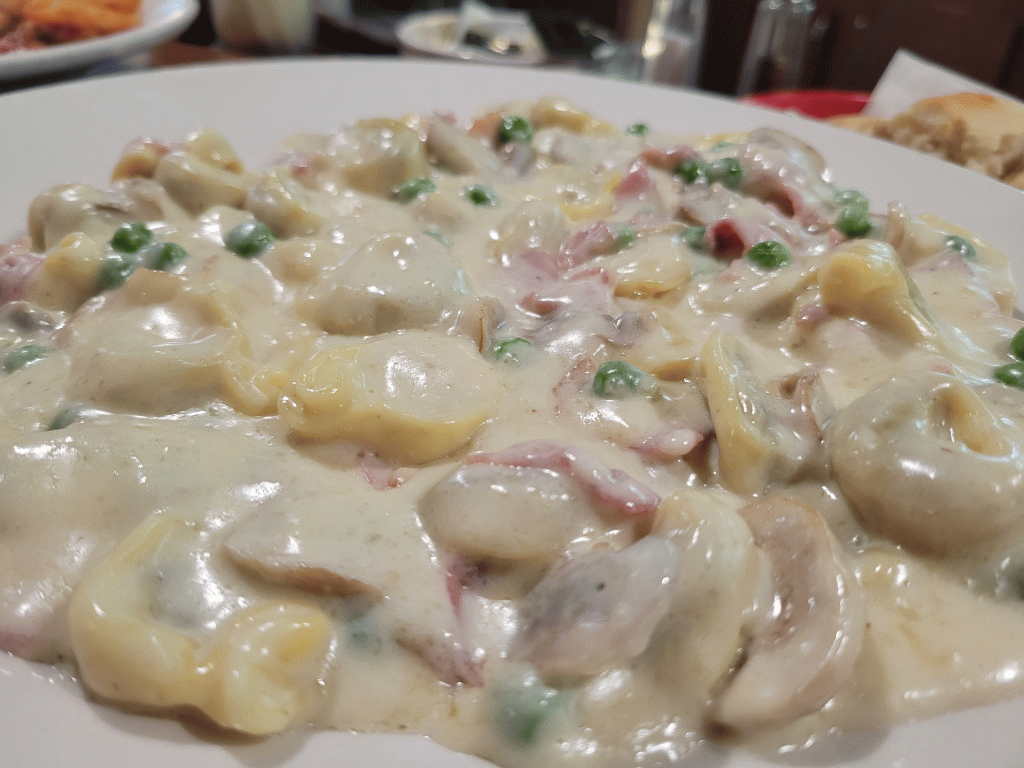 The Flavor and The Story:
Filomena's Restaurant & Cortese's Banquet Hall has been a northside destination for quality Italian dining and hospitality since 2000. 
With a kitchen helmed by Achille Cortese, the menu delivers tastes of southern Italy and beyond in a welcoming and comfortable atmosphere.
On our most recent visit, I found myself craving Roman-style flavors and was delighted to discover the Tortellini Alla Romana. 
The first thing I have to say about this experience is that if you're going to Filomena's, go hungry.
The pasta dishes are served with an included choice of homemade soup or salad as well as a basket of house-baked bread. 
By the time I made my way through our meatball appetizer, incredibly flavorful minestrone, and a few pieces of delicious warm bread, I already knew I was in trouble … and that was before I saw the size of my entree. 
The Tortellini Alla Romana is absolutely massive and so delicious that you're bound to leave walking a little slower than you entered.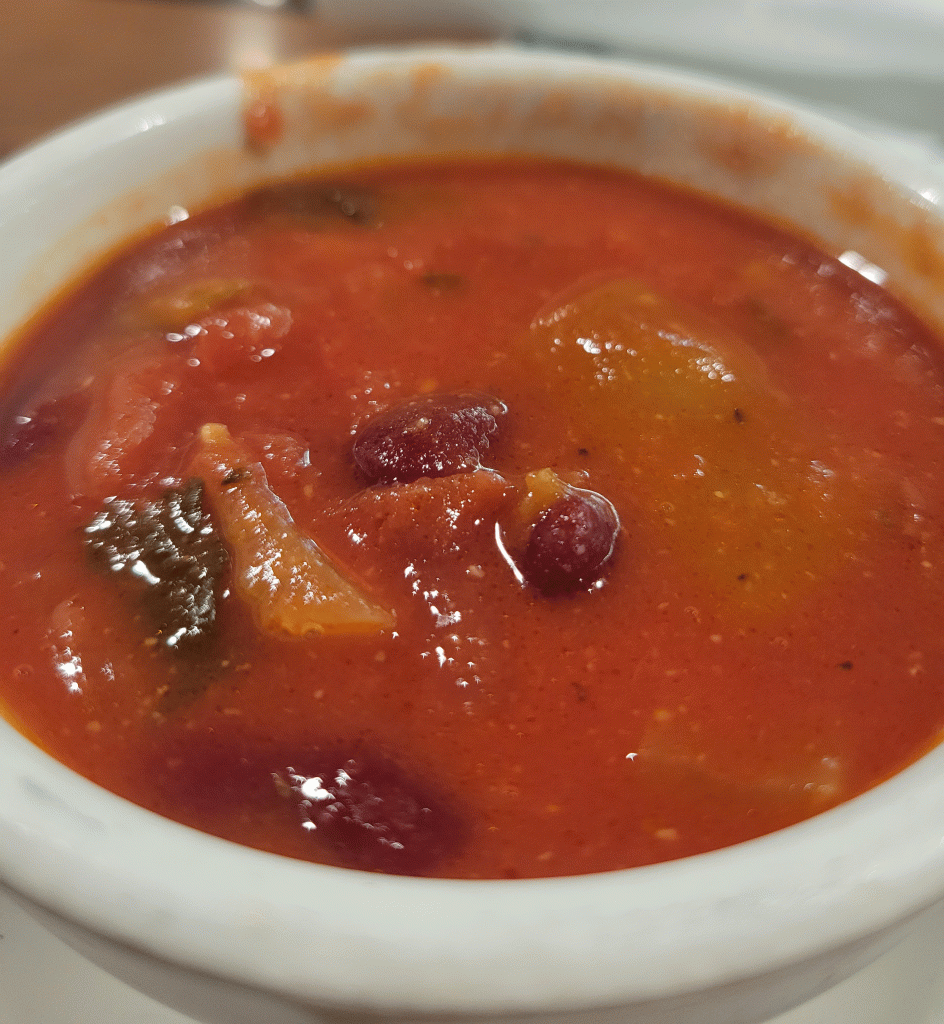 The stuffed pasta is perfectly cooked and then added to an incredibly flavorful cream sauce that is accented with the freshness of peas and a generous amount of savory prosciutto.
The flavor is so wonderful, you'll quickly forget not to overeat and you'll likely still leave with an entire second meal to enjoy as leftovers.
If you make the same mistake I did and accidentally eat faster than your mind can tell you to stop, don't fret. The solution is near. 
Luckily for us with bigger eyes than stomachs, there is amaro.
Amaro is a variety of Italian bitter liquors designed to aid in digestion and some great varieties are stocked behind Filomena's bar to save you from yourself.
If you're lucky, you may even have the privilege of enjoying an amaro with the patriarch himself. An amaro and conversation with Achille is about the perfect way to round out an Italian hospitality experience. 
The Tortellini Alla Romana is available for $18 and includes soup or salad as well as fresh bread.
Filomena's is currently open for dine-in or carryout Wednesday, Friday, and Saturday nights. This dish, as well as the full menu can be viewed online at CortesesRestaurant.com.