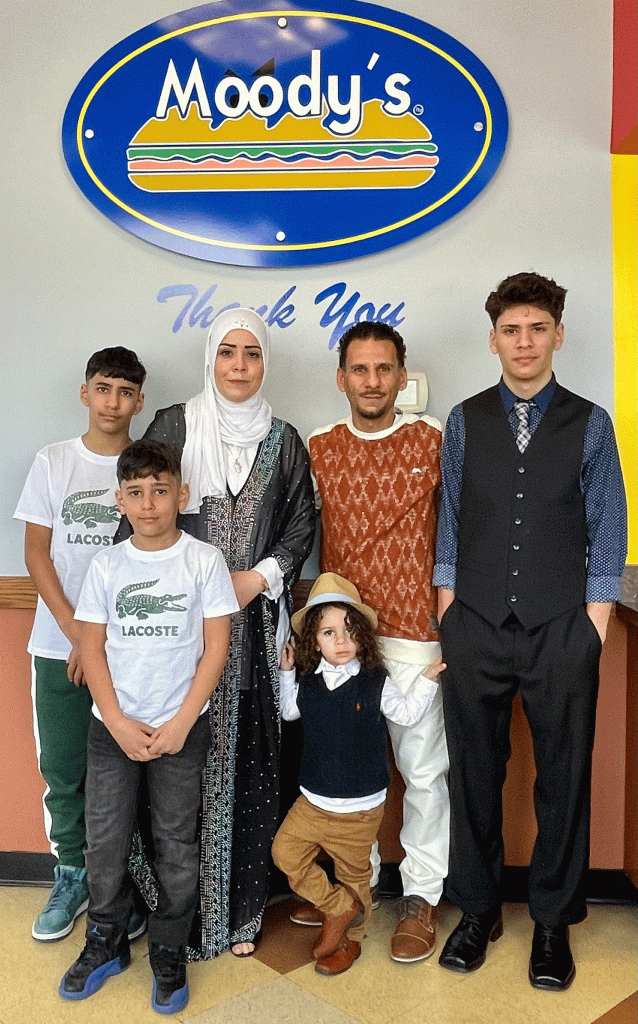 In addition to discovering homemade Mediterranean fare straight from Palestine, Moody's Subs + Sweets' customers are almost certain to discover another unique offering during their visits to the northside gem.
His name is Feras Farhan, a Kenosha native who enjoys socializing as much as sampling his wife Ruby's Warbat, Baklava and Lotus.
And if you can't find him, just open your ears. He's the one talking.
"I think the greatest commodity we can exchange is conversation," said Farhan, owner of Moody's Subs + Sweets. "That, and putting smiles on people's faces."
Moody's Subs + Sweets, which opened on March 3, is located in the space previously operated by Rustic's Subs at 1830 27th Ave. The menu includes breakfast, lunch and dinner and some of the most authentic Mediterranean in the area.
Ruby Farhan, an immigrant from Bethlehem, arrives hours before sunrise preparing a variety of dishes and desserts. The oils, cheeses and spices are shipped daily from Palestine, where Ruby's mother Nahema Nakhla does the restaurant's shopping.
"She used to ship it to my house and I'd cook for all of my kids," Ruby said. "When you use those ingredients, it makes all the difference."
In many ways, the Farhan family is offering the community a seat at their new kitchen table. Feras' 78-year-old mother Rabeaha Farhan, an immigrant from Jerusalem, is involved in the day-to-day operation and assists with cooking and cleaning.
Rabeaha recently retired from Kenosha Unified School District, where she worked many years as a lunch lady at Washington Middle School.
The Farhans recently served the community during Ramadan, a month of fasting, prayer, reflection and community observed by Muslims.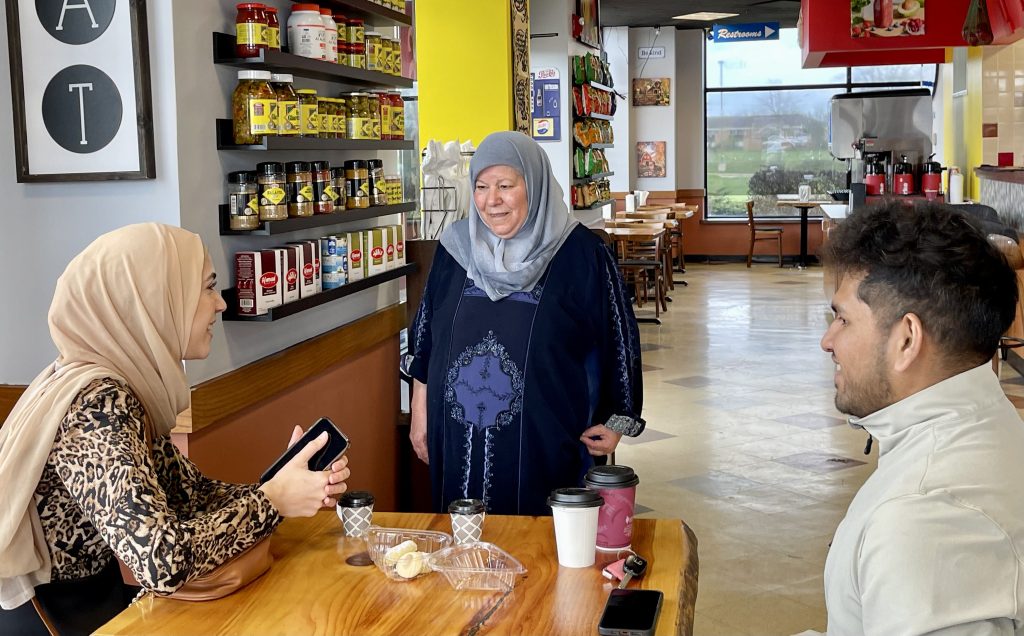 Certainly no easy task while working at a restaurant.
"The first hour you're here you just want to eat," said Feras, a 1999 Bradford High School graduate. "In the afternoon, you're not even hungry anymore. It's more dehydration, especially with me because I talk a lot."
Authentic food and a friendly atmosphere has been a winning recipe at Moody's. The restaurant has nearly 30 five-star reviews on its Facebook page.
"Every time I come here I try something different and everything I've had has been great," said Jonathon Arizola, 24, of Kenosha. "I've never had a bad experience here."
While many people rave about Moody's Chicken Shawarma Wrap ($8), Hummus Plate ($7) and its variety of desserts, the majority of the reviews mention warm welcomes from the Farhan family.
"What's super beautiful is that we get people from all over the world," Feras said. "We treat everyone who comes in here with love and we get it right back. That's what I love most about this place."
For more information, visit Moody's Facebook page at https://www.facebook.com/profile.php?id=100090260006518&sk=photos.
Or better yet, just stop in and ask for Feras.
"I don't even know how to use Facebook, Instagram or Snapchat," Feras said. "I love engaging with customers, but I'm better at it in-person."