On Tuesday, May 9, the Mahone Fund and Carthage College will bring the community together at the annual Reaching for Rainbows "Pursuit of Excellence" Gala to celebrate the academic achievements of our young people and to honor two individuals with the Bryan Albrecht Living Legend Award.
The award is given to an individual or organization whose lifetime accomplishments represent Mary Lou and Arthur's
multicultural, humanitarian, and educational philosophy.
The Reaching for Rainbows event will showcase current and former Mahone Fund scholars who will demonstrate their leadership skills by managing and directing the entire program.
"It's important for our supporters to witness their return on investment as our next generation of young leaders give back to the same program that honored their achievements," Mahone Fund chair Tim Mahone said. "Knowledge transfer is a significant component to preparing Mahone Fund Scholars for their future success. The Reaching for Rainbows event symbolizes their academic and career achievement and the community support for their progress."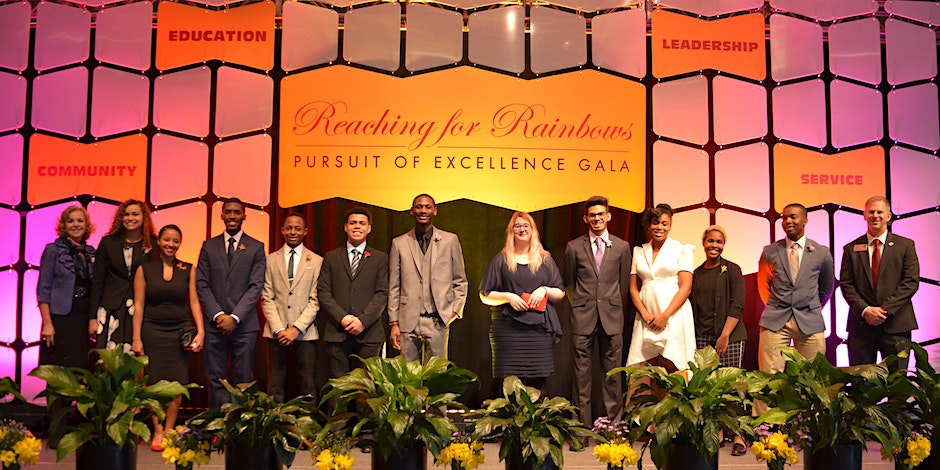 College scholarships will also be awarded from the Mahone Fund and its academic partners including Herzing
and Carthage College.
"We are excited to strengthen our collaboration with these collegiate partners," said Sabrina Morgan, Mahone Fund
Career Exploration Organization (CEO) Program Manager. "Together we remain committed to reducing the financial barriers impacting access and affordability for our firstgeneration students. The highlight of the evening of course is listening to the dreams and aspirations of our young people. Our commitment is to make those dreams come true!"
Departing UW-Parkside Chancellor Debbie Ford will be saluted for her legacy support of the Mahone Fund.
The Bryan Albrecht Living Legend award was renamed in Albrecht's honor following his longtime role as the Mahone Fund Board President. The 2023 recipients, Alderman Anthony Kennedy and Byron Wright, will be recognized for their dedicated humanitarian leadership and stewardship in Kenosha County.
"The Mahone Fund is very proud to honor Anthony and Byron this year," said Ford, the Mahone Fund Board President. "Their dedication and commitment to strengthening our community through service should be an inspiration for all of us."
Here is a closer look at the honorees:
Byron Wright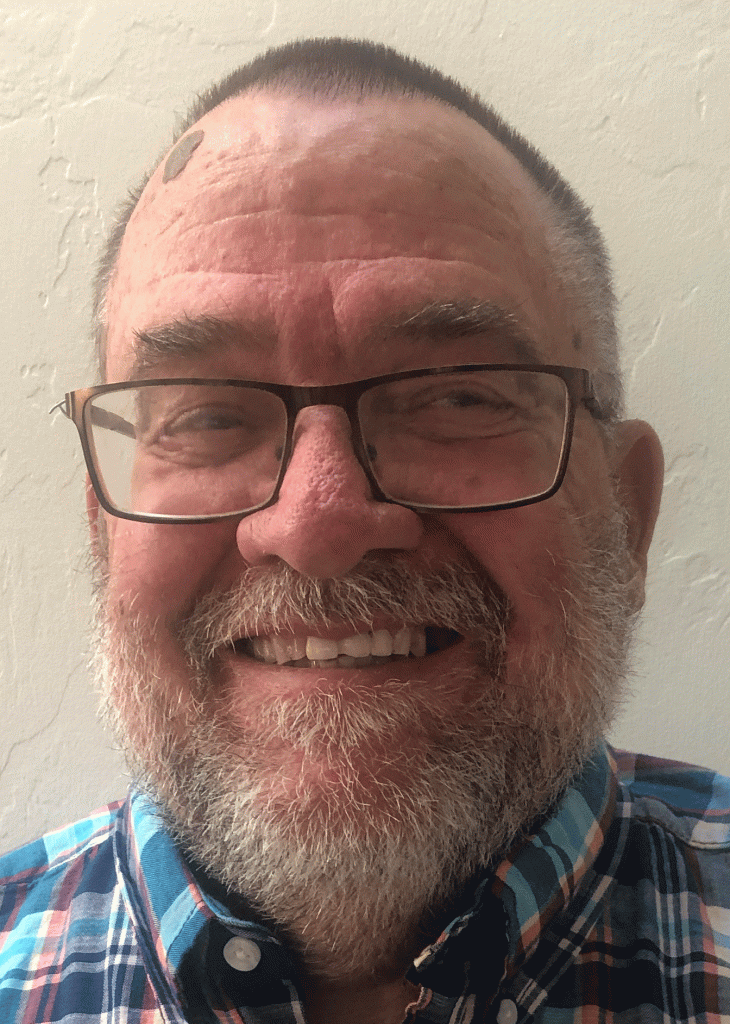 "Byron's tireless work ethic, humble efforts and eagerness to make a difference in the lives of our youth and community is displayed in his daily life," Tim Mahone said. "He truly exemplifies the true meaning of collaboration and selfless service."
Wright is an unmitigated champion for Kenosha area youth aging out of the social services system. From mental health disability services to homeless youth programs, from substance abuse programs to transitional incarceration initiatives, he has the passion to find solutions. Wright created a rich dynamic system for those in our community who needed more. He saw and fought for the injustices that were occurring in Kenosha, and he built programs to help stabilize those who needed our help.
In 2016, Wright was awarded the Savano Award from the Wisconsin Association for Homeless and Runaway Services. In 2017, he was awarded the Connie Reyes Award for excellence in child abuse and neglect prevention.
"I am humbled to be honored by the Mahone Fund as part of its continuing mission to increase college access to
students of color," Wright said. "In my many years of working with Kenosha youth, what was often missing were more
opportunities for youth who are ready to achieve academically and embark on careers that make our community stronger. I appreciate the impact the Mahone Fund has made on fulfilling that need and am pleased to be a part
of the effort."
Anthony Kennedy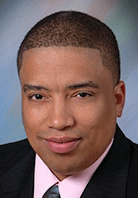 "Anthony truly understands the importance of establishing authentic partnerships to create sustainable impact and create positive outcomes for people from all walks of life," said Ardis Mahone Mosley, the Mahone Fund Director of Community Engagement. "His unique style of servant leadership is very purposeful."
Alderman Kennedy has exemplified enormous passion to support vulnerable people in Kenosha County. His strong leadership to improve community wellness extends beyond his role as an elected official.
"Anthony's political and community work in Kenosha cannot be overlooked," Mahone Mosley said. "It is inspirational to reflect on the quiet impact that Anthony has made throughout our community."
From supporting LGBTQ initiatives to advocating for workforce housing, from fighting for Civil Rights to ensuring access to affordable healthcare, he has worked with numerous nonprofit organizations including KAFASI, NAACP, Special Olympics, Mahone Fund and God's Kitchen to improve collective impact across racial and gender lines.
"I am truly honored and humbled to accept the Bryan Albrecht Living Legend Community Award from the
Mahone Fund," Kennedy said. "I think the phrase 'Do all the good you can, by all the means you can, in all the ways you can, in all the places you can, at all the times you can, to all the people you can, as long as ever you can'
succinctly summarizes my idea of what effective community engagement looks like. When I think about previous recipients of this award, I do feel a profound sense of commonality and connection. I am grateful for
the connection with past Living Legend awardees."
More information
The mission of the Mary Lou & Arthur F. Mahone Fund is to provide educational opportunities for economically and
academically deserving youth, while supporting healthy lifestyle initiatives in communities of color. The Fund
is a component of the Kenosha Community Foundation.
Proceeds from the event support the Fund's Career Exploration Organization (CEO) mentoring program which aides low-to-moderate income youth in their pursuit of higher education by supporting college prep, career planning and community service engagement activities. Participants in this program create a pipeline for the Mahone Fund Scholarship program.
The Reaching for Rainbows "Pursuit of Excellence" event will take place at Carthage's Todd Wehr Center with an hors d'oeuvres reception from 5 to 6:15 p.m. with the program to follow at 6:30 p.m. To purchase tickets for $60 per person, go to https://www.eventbrite.com/e/reaching-for-rainbowspursuit-of-excellence-event-tickets-597317782567. If interested in sponsoring or donating to the event, go to mahonefund.org.
For additional questions about the event, call (262) 661-5130 or email chairman@mahonefund.org.