Mark Olsen is in his 55th season as the head coach of the Westosha Central boys golf team, a remarkable tenure that has spanned across seven decades now.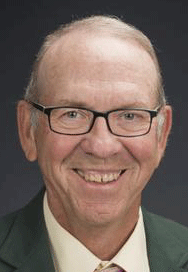 So there's really nothing Olsen hasn't seen on the links.
But even Olsen had a first this past Saturday (April 22), proving that for spring sports in Wisconsin, the weather can deal you any hand imaginable.
Competing in a tournament at Oak Ridge Golf Course in Milton, the Falcons and other teams certainly were not shocked to be playing in cold weather, given that it's still April in Wisconsin.
But nobody was prepared for a snowstorm.
Just several holes into the tournament, big, fat snowflakes started blanketing Oak Ridge, creating a unique scene that was captured on camera in a superb photo by Amy Frantal Martin, who was watching the tournament.
The golfers were literally ensconced in a snow globe.
"We started at 9 o'clock (in the morning), and there were a few snow flurries," Olsen recalled in a phone interview Monday afternoon. "Probably on the third or fourth hole, depending on how quick people were playing, it just started coming down, and you could tell it was going to stick.
"Then, obviously (Martin's) picture shows you what was happening."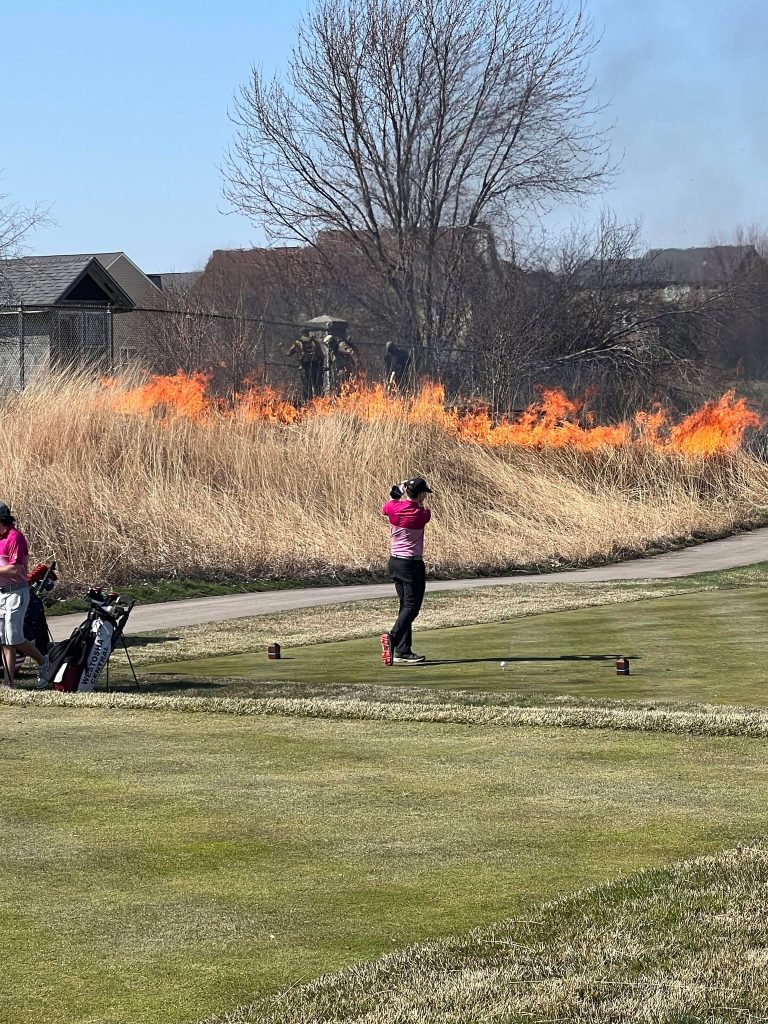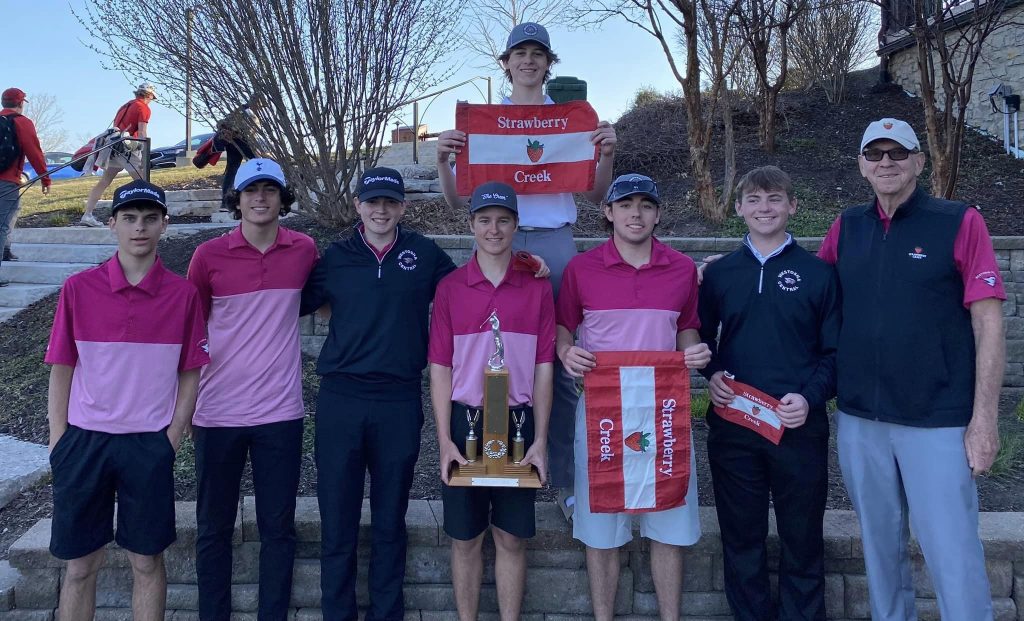 With heavy snow falling, just seeing the golf ball became a huge chore at that point. Olsen said he was standing behind two Central golfers — the tournament was a two-person scramble format — when they teed off on the hole where Martin took her photo, and conditions had become dicey.
"I couldn't pick up the ball at all," Olsen said. "They were big, fluffy snowflakes."
It also became apparent that the snow was going to stick around for a while, given how cold it was. Olsen said Martin's picture was taken right when the players were told to pack it up and head back to the clubhouse.
"Just about the time the ball would be rolling and picking up snow and turning into a snowball — and some kids were slipping when they were taking a swing at it — we called them in and pretty much figured that it wasn't going to go away," Olsen said. "It might have stopped snowing in an hour or so, but it was going to stick there, because there was so much of it.
"… Golf can be played in almost anything, other than what we experienced Saturday. … We can manage to play. But not Saturday."
Olsen said Saturday's tournament in Milton would likely be re-started at a later date. Whether Central could attend again will depend on what else is on the team's schedule at that time.
Spring is fickle
Showing just how fickle the spring sports weather can be around these parts, on their way back from Saturday's abruptly-ended tournament in Milton, Olsen and the Falcons drove past Evergreen Golf Club in Elkhorn. The Falcons are competing at Evergreen on Tuesday (April 25) in the second Southern Lakes Conference Major-Meet of the season, so Olsen thought his team could maybe walk the course a bit and get a feel for the layout.
That plan was scuttled, however, because Evergreen was packed with golfers playing in an outing Saturday. It was not snowing in Elkhorn, just down the road from Milton. Had the Falcons been playing a tournament there on Saturday, instead of in Milton, conditions would've been fine.
"The course (Evergreen) was full of foursomes, and they were playing golf," Olsen said.
Ironically, when the weather spiked into the 80s around here a couple weeks ago, Central did not have any events scheduled, only practice. The Falcons practice at Brighton Dale Links and The Club at Strawberry Creek. But practicing at Brighton Dale during that sudden spell of summer weather was a challenge, since everyone rushed out to the public course to play.
"There were so many people on the golf course, that it was (hard) to get our normal practice," Olsen said. "We're used to weather like this (week), and there's a smattering of people at Brighton Dale."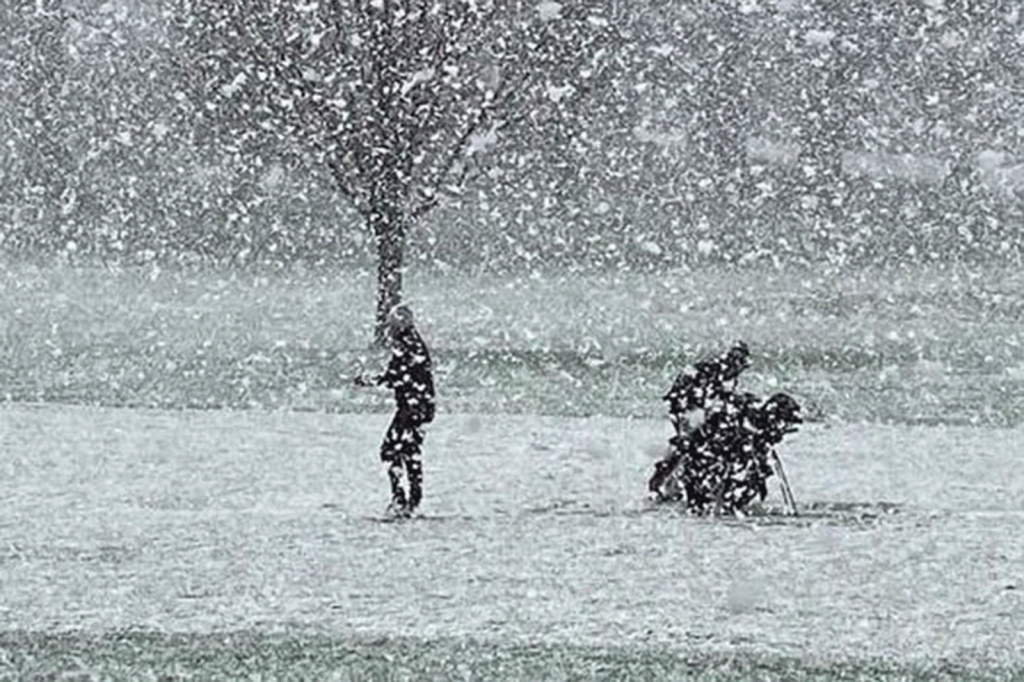 That's all part of the unpredictable nature of competing in spring sports in Wisconsin, a challenge Olsen has long dealt with. In fact, he recalled one season in which the Falcons reached the Wisconsin Interscholastic Athletic Association State Tournament.
"We played in (cold) temperatures like (Monday) all year," Olsen said. "And then we got (to state), and it was 90 degrees."
But, in his 55 seasons, had Olsen ever seen the type of snow that fell on his team Saturday in Milton?
"You know what, not that much snow," he said.
And by the end of the season, it may very well be summer.
"You never know what you're going to run into," Olsen said.
Now that is a perfect summary of spring sports in Wisconsin.