Just call him "Boston Joe."
Joe Zons, a longtime Kenosha Running Club member, competed in his ninth Boston Marathon on Monday (April 17) — finishing the historic 26.2-mile course from Hopkinton, Mass., to Boylston Street in Boston — with a time of 3 hours, 53 minutes, 29 seconds.
Over 30,000 runners participated in the 127th running of the world's oldest and most prestigious marathon. It marked the 10th anniversary of the event's tragic, finish-line bombing.
Zons documented his final two-tenths of a mile finish with an emotional, two-minute cell phone video.
"It was an electric atmosphere with people from all over the world," Zons said. "It's truly special."
Zons, 56, was joined by KRC member Veronica Flores. The 50-year-old local real estate agent finished with a personal-best 3:44:14 in her Boston debut.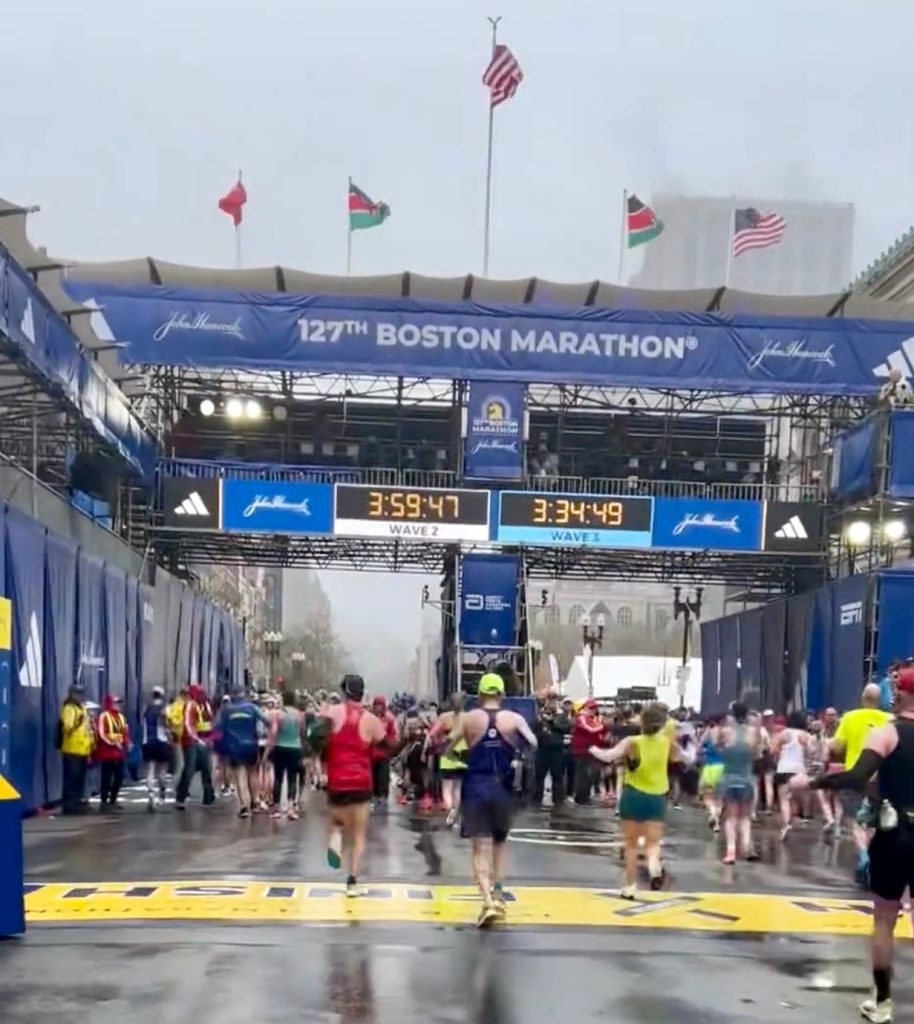 "Huge, warm thank you to everyone who supported me on this race," Flores wrote on social media. "Your likes and well-wishes got me through many hills, and I mean many."
Zons made his Boston debut during a sweltering, 89-degree day on April 16, 2012. The Pleasant Prairie resident qualified for five straight Boston Marathons, including a personal-best 3:14:56 in 2014.
Zons ran the race virtually — complete with his own Kenosha course and fan club — during the 2020 pandemic.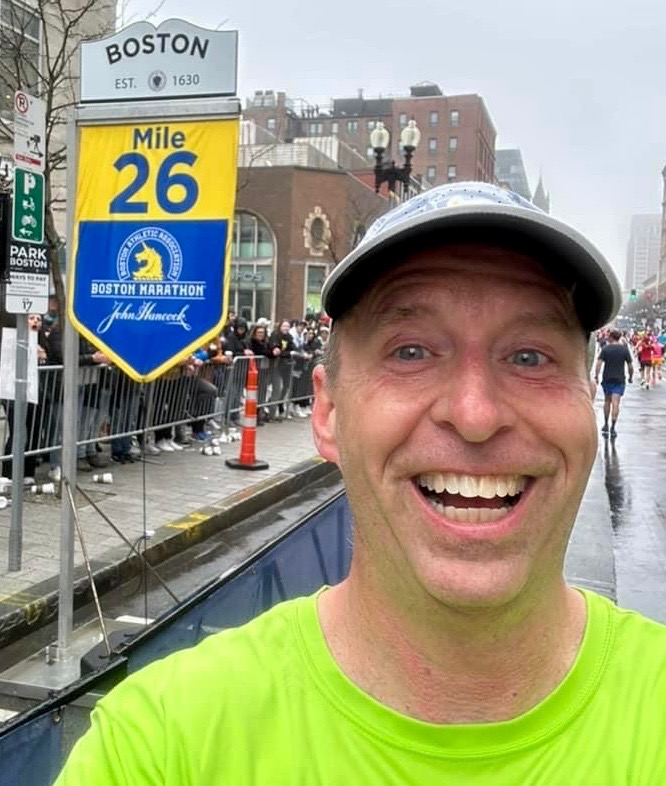 After battling a foot injury in 2022, Zons hopes to qualify for his 10th Boston Marathon in 2024. He'll need a qualifying time of 3:35 or faster.
Zons' marathon attire includes his neon green "mach 4" shirt. The back of the shirt lists the names of his four children.
"It gives people something to cheer about," Zons said. "They were yelling 'mach 4' and it got me all fired up."
Kenya's Evans Chebet captured his second straight Boston crown in 2:05:54. Hellen Obiri, of Kenya, was the top female finisher in 2:21:38.