A Kenosha landmark turns 60 on Thursday.
Luigi's Pizza Kitchen, family-owned by John and Tony Ziccarelli, opened out of a tiny space at 7531 39th Ave. and evolved into one of Kenosha's can't-miss stops for classic, homemade Italian food.
Luigi and Innocenza Ziccarelli opened the restaurant on April 13, 1963.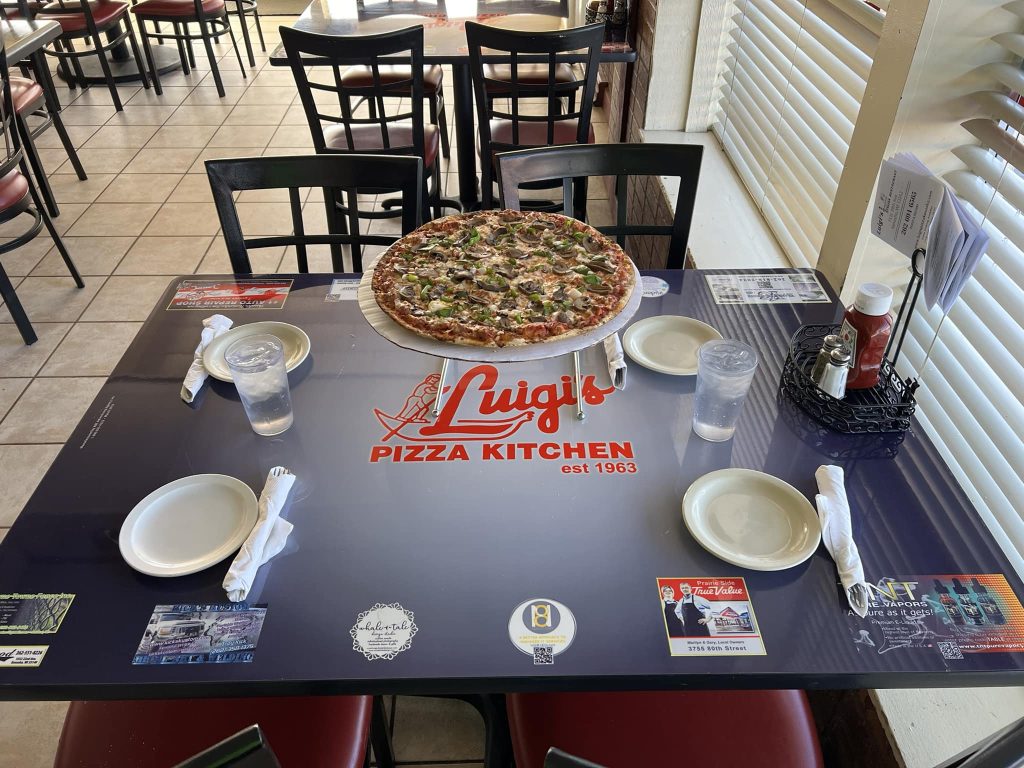 "For us to be around 60 years, means a lot," Luigi's manager Rich Pawlaczyk Jr. said. "We have a lot of repeat customers who keep coming back because they love the food. When people move out of town, Luigi's is one of their first stops when they get back home."
Luigi's is celebrating its anniversary with a bargain-priced pizza and cake party. Customers can purchase a large, three-topping pizza with an order of appetizers (while supplies last) for $19.63.
People dining in will be treated to cake and cupcakes, courtesy of Paielli's Bakery.
Pickup and delivery hours are 11 a.m. to 9 p.m. The dining room is open from 4 to 9 p.m.
"I grew up on (Luigi's)," said Pawlaczyk, a Kenosha native. "We're hoping this will be a really nice day to celebrate 60 years."