Data plays a critical role in the success of every business — large or small, no matter the industry, and in every location across North America. Without reliable data, companies can't maintain day-to-day operations or make important decisions about what customers to focus on or what functions to prioritize.
That's the message promoted by World Backup Day, which occurred Friday, March 31. The commemorative day promotes general awareness of data protection and specific strategies to better secure business information.
The need is real: cyberattacks, hardware failures, and natural disasters are some of the biggest threats to today's businesses. Because of the increasing dependence on technology, it's essential to have a reliable data backup solution in place. This has been especially highlighted by recent severe weather outbreaks across the United States, with tornados destroying homes, businesses, and infrastructure in the South and Midwest.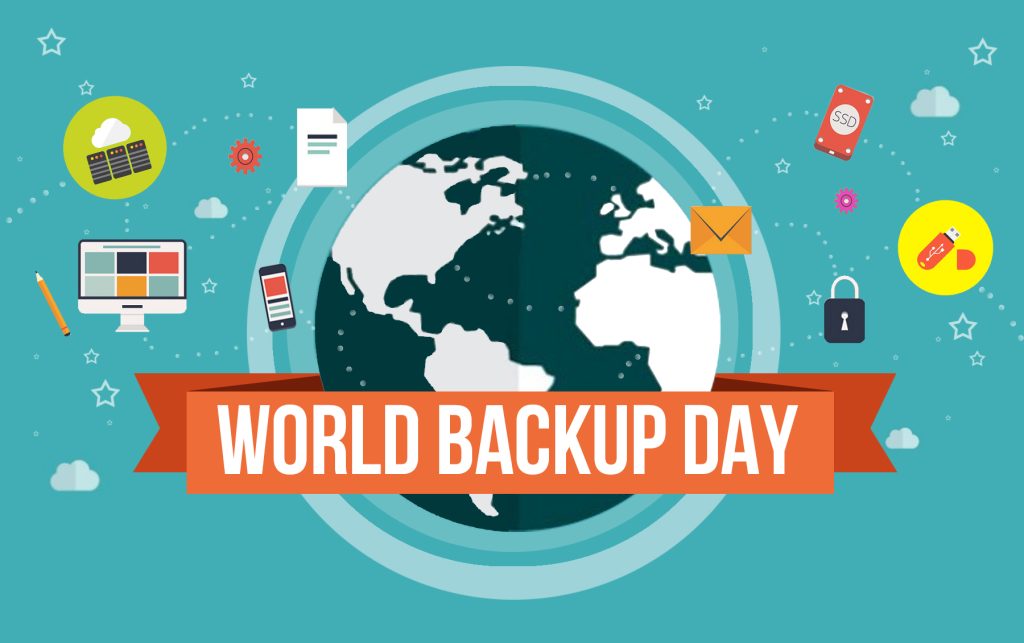 In many cases, small businesses stand to lose far more from data loss. With limited resources and tight budgets, they can't afford to go a day without valuable information like financial records, customer history, or business analytics. And when data loss does occur, the consequences can be severe: a study conducted in 2022 by the National Cybersecurity Alliance found that 60% of small businesses that experience data loss go out of business within six months.
Another key study, IBM's Cost of a Data Breach Report 2022, shone a light on other issues. According to the report, 83% of organizations have experienced at least one data breach — and 60% of those breaches led to price increases that had to be passed on to a company's customers.
About 20% of data breaches occurred because of a third-party compromise, while another 20% were caused by insider error — usually a stolen or lost login credential. Without reliable IT support, these kinds of threats can be incredibly difficult to diagnose, too: It takes an average of 277 days (about 9 months) to identify and contain a data breach.
Can data backup make a difference?
At CMIT Solutions, we believe the answer is a resounding yes. Reliable data backup helps clients safeguard their information by creating easily recoverable, image-based backups both on-premises and in the cloud. This provides a safety net for businesses by ensuring that their critical information is protected and secure.
We advocate for the 3-2-1 backup standard: three copies of your data stored on at least two different forms of media backed up in one additional location at least one time per day. When information is backed up regularly, remotely, and redundantly in this manner, companies can quickly recover from any data loss incident by simply restoring their most recent backup. That reduces downtime and minimizes disruptions, helping businesses continue to run smoothly and keep their clients satisfied, even in the face of unexpected challenges.
What kinds of data backup options exist?
A wide variety of data backup solutions currently exist on the market, including comprehensive cloud-based backup, external hard drives, and tape backups. Each solution has its own advantages and disadvantages, delivering different cost-value benefits to different businesses depending on their needs and budget.
Tape backups and external hard drives often represent the first solution to which businesses turn, serving as a cost-effective option. But for reliability and long-term security, these options aren't adequate. Tape backups and external hard drives can often be misplaced or misused — and in the event of a fire, flood, or earthquake, they often suffer the same type of damage as desktops and laptops.
That makes cloud-based backups a more secure option. The best backup plan will make sure these cloud-based backups execute automatically, encrypting data in transit and at rest in multiple backup locations. This provides convenient access to data at any time and from any device, increasing collaborative ease for employees who may work hybrid schedules or in remote locations.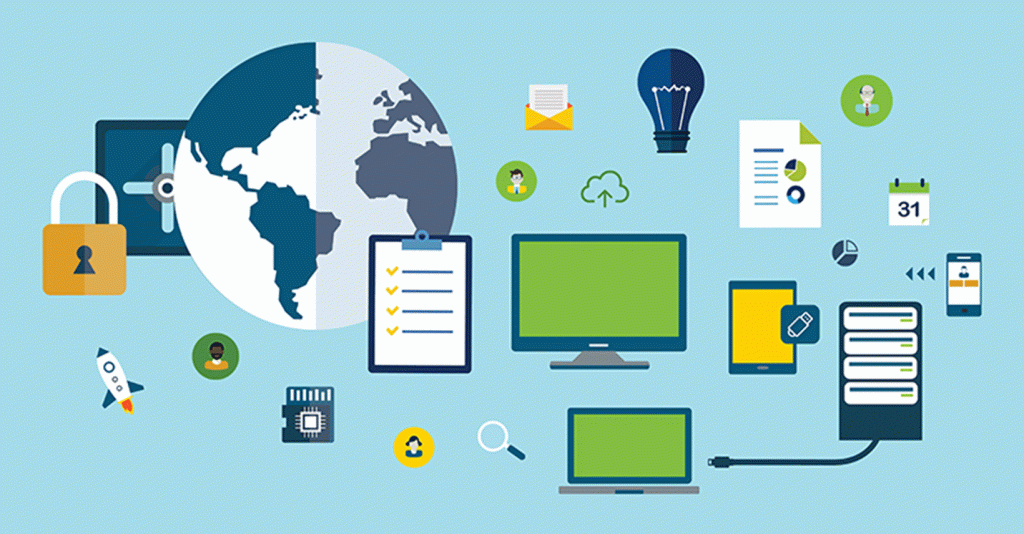 What about disaster recovery and business continuity?
Think of disaster recovery as the necessary second step that follows data backup. Disaster recovery refers to the process of restoring information and returning a business to normal day-to-day operations in the wake of a disaster.
Disaster recovery goes hand in hand with business continuity, which is defined as a set of procedures that enable fast data restores and minimize business downtime. Business continuity depends on data snapshot and virtualization technologies to create and store bootable virtual server images of specific computers on a backup device or in the cloud.
In addition to data retrieval, disaster recovery protocols can include specific forms of employee and customer communications, procurement of replacement equipment in case of catastrophic loss, and deployment of remote work policies in the event of prolonged power outages or business disruptions.
Is compliance important?
Depending on your industry, the answer could be "yes" or "no." For businesses operating in sensitive areas like finance, legal, accounting, or health care, satisfying government and industry regulations is a must for data backup processes.
At CMIT Solutions, our data backup solutions comply with a range of requirements, including end-to-end encryption, redundant storage in geographically diverse data centers, version history preservation, detailed time stamping, and automatic audit trails.
Is downtime really that costly?
Consider this scenario: A business estimates that it can only survive for 72 hours without its data. If the business has 2000 GB of information backed up every 12 hours on a local backup drive and employs 40 staff members making an average of $50,000 a year, it will take approximately 7 hours to restore data. If those 40 employees can't work for those 7 hours, the total cost of that specific period of downtime could be as much as $24,000.
The conclusion is clear: Data backup is essential for modern businesses so that they know their valuable information is safe and secure. As the threat of data loss increases and digital privacy becomes a bigger issue, reliable backup solutions are a must. With data that is backed up regularly, remotely, and redundantly, businesses of all sizes can easily recover their data in the event of a disaster, minimizing negative impacts and returning to normal operations more quickly. That's the goal of World Backup Day — and the goal that any IT provider should help your company achieve.
Want to learn more about the return on investment for reliable data backup? Want to live in a world where no file is ever truly lost — and no cyberattack is ever truly devastating? Contact CMIT Solutions today. We work around the clock to defend your data, protect your employees, and set your business up for success.