The Restaurant:
Curry King, 1912 52nd St., is a carry-out and delivery-only Indian restaurant located inside Moe Moe's Supermarket.
The Featured Dish:
Lamb Tikka Masala — Tender pieces of marinated lamb cooked in tomato & onion and curry sauce. Served with basmati rice.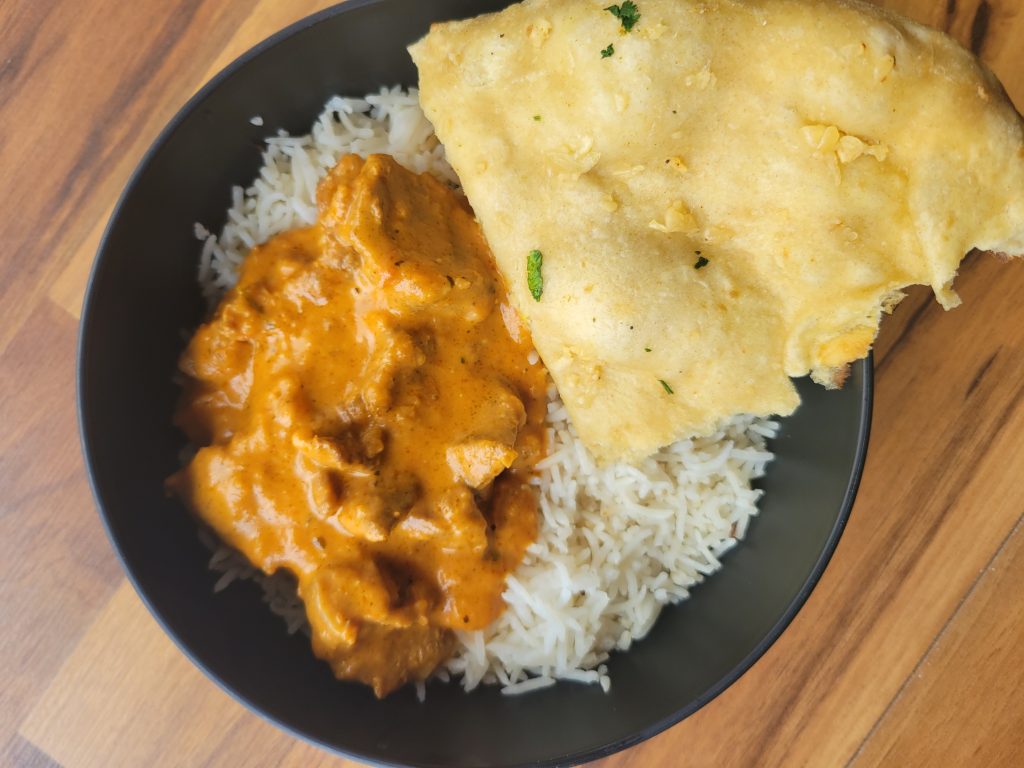 The Flavor and The Story:
Curry King has finally brought Indian flavors to Kenosha.
For as long as I can remember, if you lived in Kenosha and craved Indian flavor, you would need to hop in the car and leave the county limits.
Now, thanks to this brand new carry-out counter, you can get curry, naan, and masala delivered to your house.
It's an amazing time to be alive!
Curry King is located within Moe Moe's Supermarket, but to be completely transparent, I have not been inside.
The ability to order for delivery was simply too tempting and convenient. We received our order hot and fresh within 20 minutes and were able to sneak in a gourmet lunch on a quick work break, which is invaluable to us with hectic schedules.
Not only was the food convenient, it was delicious.
I can't resist lamb or masala on a menu, so my decision was made easy.
The Lamb Tikka Masala was well flavored, although mild on spices keeping it very approachable to anyone who wants to try something new.
The lamb itself was incredibly juicy and tender while accented by the fragrant curry and other Indian spices in the creamy masala sauce.
We also tried the Samosas and Chicken Curry which were also delicious.
One word of caution: If you order for delivery or carry-out, make sure you have a bowl or container handy. The containers of food are packed to the brim, which is awesome, but doesn't leave much room for combining your meal and rice.
The Lamb Tikka Masala is available every day for $14.99.
Curry King is currently open for delivery and carry-out daily. This dish, as well as the full menu can be viewed and ordered online at DoorDash.com.