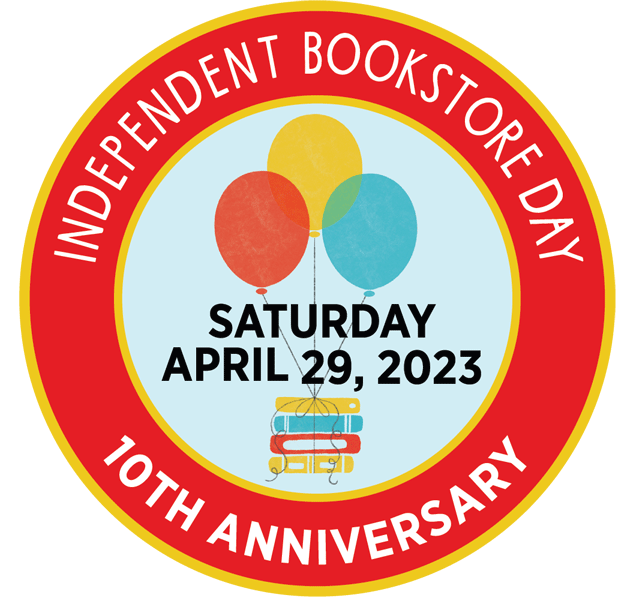 Join us to celebrate Independent Bookstore Day on Saturday, April 29!
This is a day to celebrate everything that makes your indie bookstore special. We will have author appearances, gifts, raffles, and you guessed it — BOOKS!
We will be celebrating at Blue House Books, 5915 6th Ave. A, and Public Craft Brewing, 628 58th St.
Public will be hosting our author programming from 11 a.m. to 4 p.m. Ten authors from the Midwest are gathering for panel discussions to talk about their books, what it's like to be an author, their writing process, and more. The authors will also be available to chat with readers and sign books, which will be available for purchase leading up to and at the event.
Authors confirmed for the event include Nghi Vo (The Siren Queen), Daniel Kraus (The Living Dead), Annelise Ryan (A Death in Door County), Rita Woods (The Last Dreamwalker), James Klise (I'll Take Everything You Have), Jamie Pacton (The Vermillion Emporium), and Joe Milan Jr. (The All-American). Panels will be hosted by Blue House Books bestselling authors Greta Kelly, Hannah Morrissey, and Laura Anne Bird.
Just a couple blocks away at Blue House Books, shoppers of all ages will receive a free gift with purchase while supplies last. As an added thank you to all of our customers who shop with us on Indie Bookstore Day, every purchasing customer that is part of our free loyalty program will be entered into a raffle drawing to receive Blue House Bucks!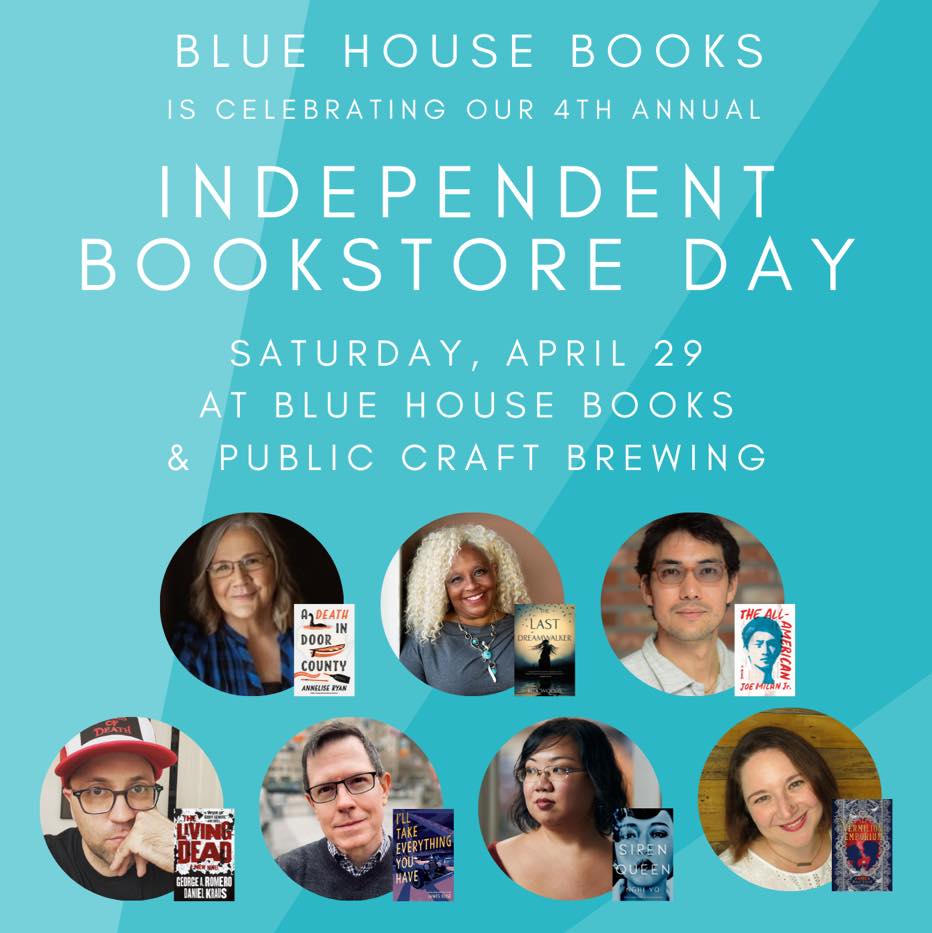 "This is our fourth year celebrating Independent Bookstore Day and the celebration just keeps getting bigger," Blue House Books owner Samantha Jacquest said. "We had to move to a larger offsite venue to accommodate for the enthusiastic crowd we get every year.
"This annual event is our chance to show the community what makes a local, independent bookstore so important, by providing access to talented, bestselling authors and putting on an amazing event for readers to share their love of books. We're so excited to partner with Public and bring you our best celebration yet."
For more information, please visit https://blue-house-books.com/events/24253.