The Restaurant:
Aragon's Platos Borrachos is a new local food truck focusing on Mexican cuisine with gourmet preparation and presentation.
The Featured Dish:
Aragon's Chicken Tacos — Chicken breast slowly simmered in red salsa served with cilantro and onions on seasoned tortillas.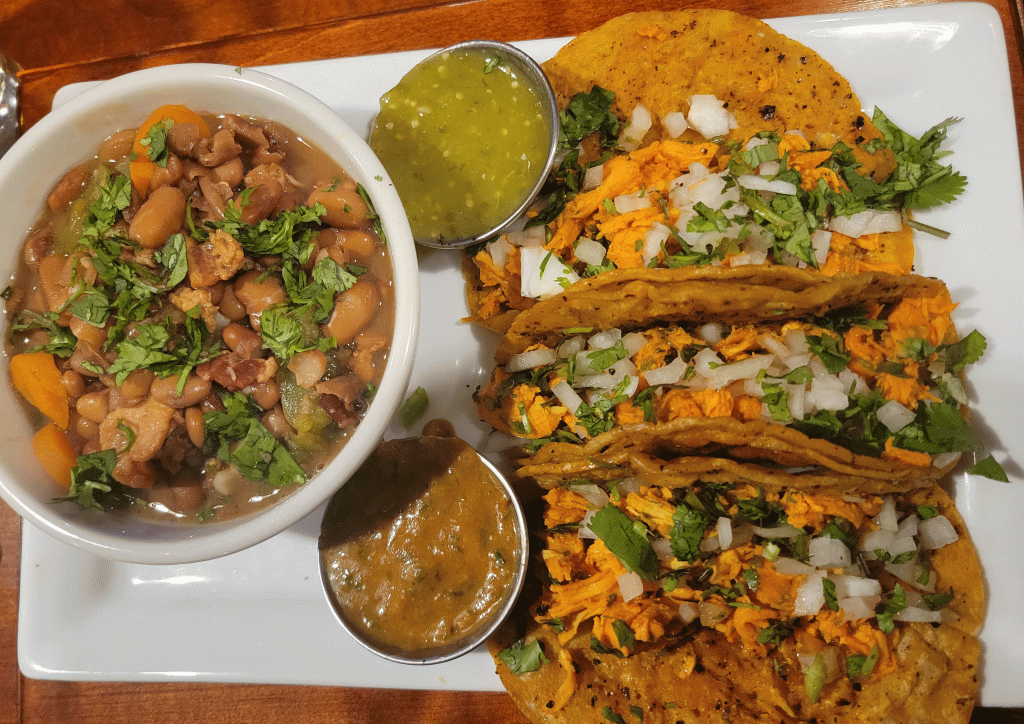 The Flavor and The Story:
Late-night eats in Kenosha are few and far between.
As someone who gets done working after 9 p.m., I can tell you that dining options are few and far between.
When I heard that Aragon's Platos Borrachos was serving late-night eats at Ashling on the Lough on Tuesdays, I had to try it out.
We entered the restaurant to be pleasantly surprised by a live instrumental open mic night taking place as well.
The combination of local culinary talent paired up with an eclectic display of musical mastery took us by surprise. We immediately decided this would be our new Tuesday after-work tradition. Then, we heard the news.
Due to the rumored sale of the restaurant, Tuesday (April 4) will be the final curtain for the performers, hosts, and staff at the Ashling open mic night as well as the last chance to enjoy this incredible food by Aragon's.
While Aragon's will live on as a food trailer, I highly suggest you try them once in this collaborative environment before it's closed permanently.
The Aragon's menu reads like any other traditional Mexican eatery with familiar sounding menu items that don't require you to leave your comfort zone.
When your dishes arrive, however, you'll discover that you've stumbled upon something different and new.
Every item on Aragon's menu is elevated with premium ingredients that have been prepared slowly and carefully, coaxing the most wonderful flavors and textures from the ingredients.
One such dish is the Chicken Tacos.
I like to think of myself as an adventurous eater and normally chicken tacos wouldn't be my first choice, but after seeing them on a plate down the bar from us, I had to give them a try.
I'm so glad I did.
These are some of the best chicken tacos I've ever had.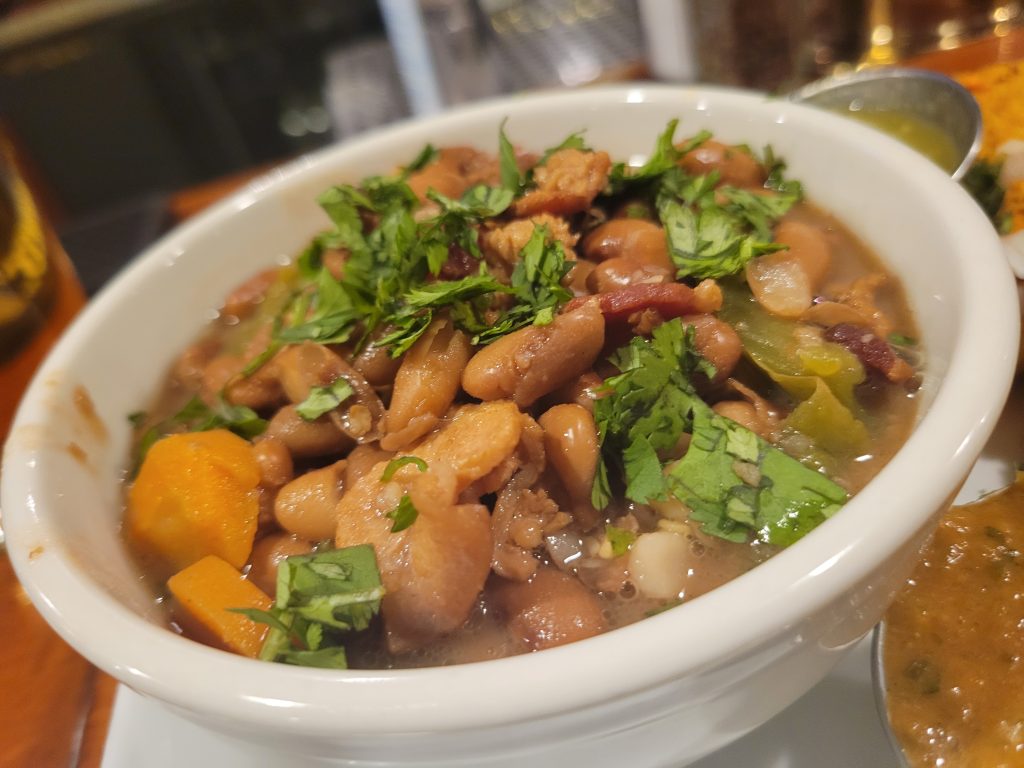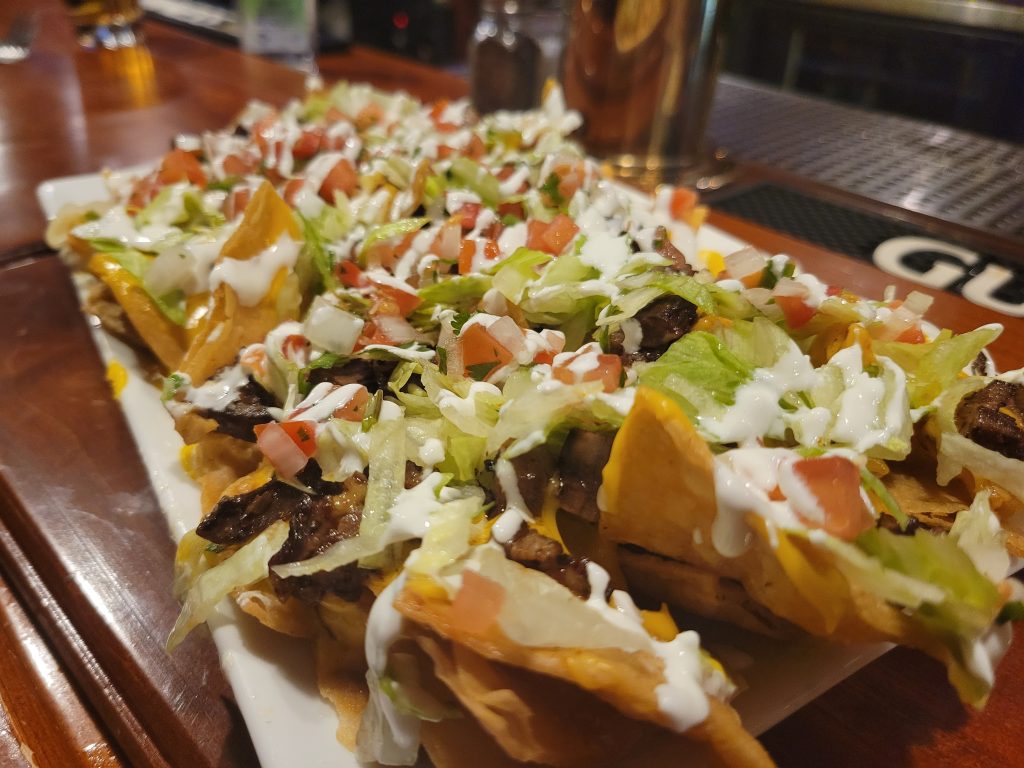 The chicken breast is packed with flavor from slow marination yet retains its texture and provides a solid bite of lean, delicious chicken.
Something I never thought i'd say, though, is that it was the tortilla that made this taco into something otherworldly.
The succulent, tasty, and lean chicken is served in a corn tortilla that is cooked and seasoned separately from the protein before assembling the taco.
This technique delivers a dynamic flavor profile and textural experience I've never had before and can't wait to enjoy again.
As an honorable mention, the Steak Nachos and Borracho Beans are out of this world as well.
If you have the opportunity, I highly recommend enjoying this meal on Tuesday at the final Ashling's Open Mic Night from 9 p.m. until midnight.
The musicians and Ashling staff provide an outstanding night of local talent while Aragon's serves up this spectacular food … and they all deserve a spectacular send off of this Kenosha institution.
Aragon's Chicken Tacos are available on their standard menu at all of their food trailer and pop-up style events as a $13 meal that includes three tacos alongside rice and borracho beans.
Aragon's Platos Borrachos is currently re-shuffling its schedule due to the closing of Ashling. Keep up with their events and schedule on their Facebook page, and view the menu HERE.