It wasn't until recently a group of Kenosha Unified School District middle school students discovered classic rock bands like Journey, Styx, Bon Jovi and Def Leppard.
You'd just never know it by listening to them.
Kenosha School of Technology Enhanced Curriculum (KTEC) will have audience members singing along to classic hits from the 1980s with its production of "Rock of Ages" opening 6:30 p.m. Thursday (March 30) at the KTEC-West Auditorium, 5710 32nd Ave.
The jukebox musical continues with 6:30 p.m. performances on Friday and Saturday. Tickets are available at the door.
"Rock of Ages" features 22 hit songs — performed on rapid fire — delivering a heart-warming, boy-meets-girl love story.
KTEC choir teacher Shannon Robertson, who grew up listening to classic 1980s hits, is directing the show. She's spent the past few months on a musical history tour with her students.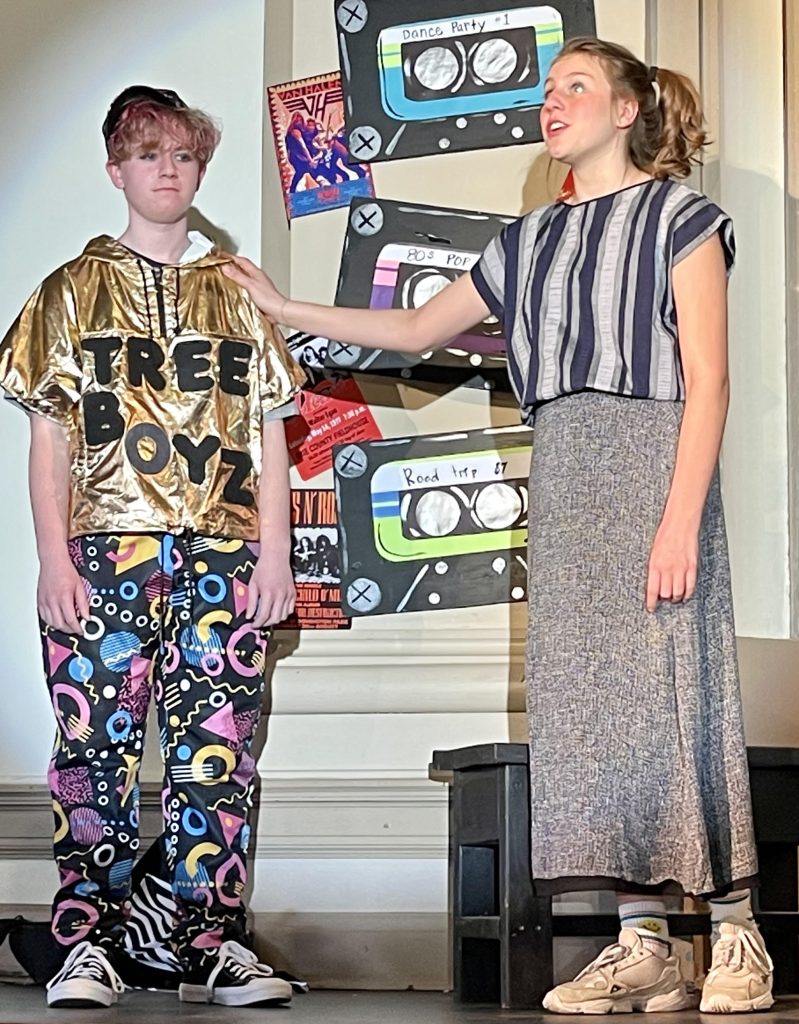 "It's been really cool seeing them fall in love with these rock anthems for the first time," Robertson said. "It's been super fun for me. Costume design has been really fun as well. I literally had some of these outfits when I was in the seventh grade."
The 90-minute show features 37 students from KTEC-East and KTEC-West. A live band including two guitarists, a drummer and keyboardist adds a new dimension to the performance, according to Robertson.
"The kids are rising to the challenge," Robertson said. "The band is fantastic."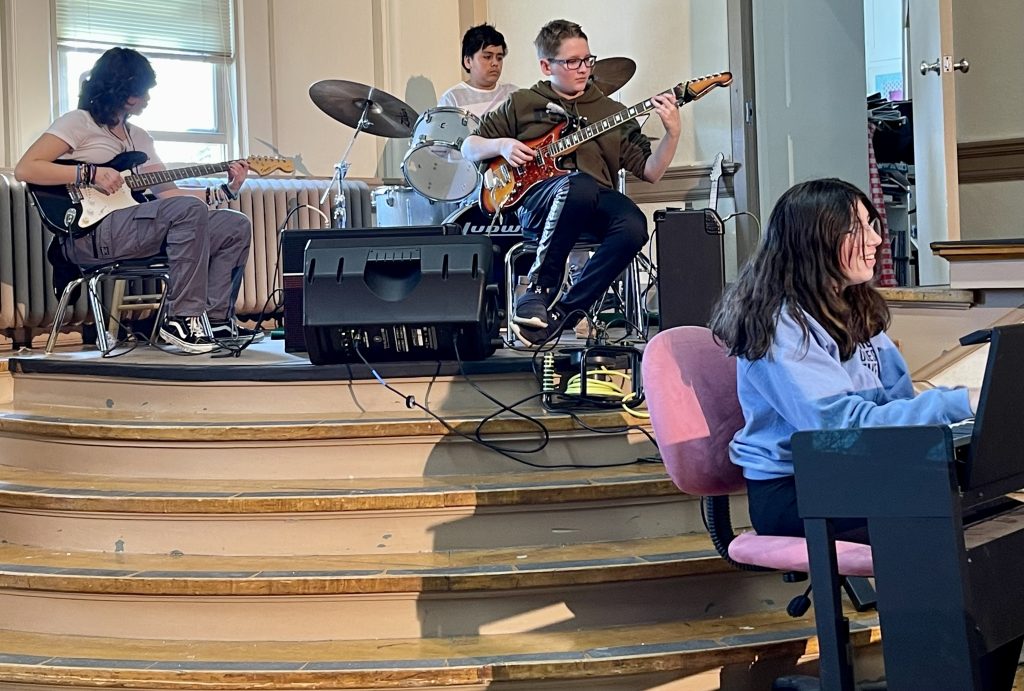 Emma Childers, an eighth grader at KTEC-East, takes on her first leading role as Sherrie Christian. Sherrie falls in love with Drew Boley (played by KTEC-West eighth grader Brody Hodges).
"I enjoy the story of the show and the different themes that happen," Childers said. "There's a love story and rebels and lots of different things going on that the audience will like."
Popular songs include Journey's "Don't Stop Believin'", Bon Jovi's "Wanted Dead or Alive", Def Leppard's "Pour Some Sugar on Me", Poison's "Every Rose has its Thorn", Extreme's "More Than Words" and Night Ranger's "Sister Christian."
"Hopefully people will take with them a sense of joy and nostalgia," Robertson said.
The musical is co-directed by KTEC-West middle school teachers Christian Enwright and Leah Enwright.