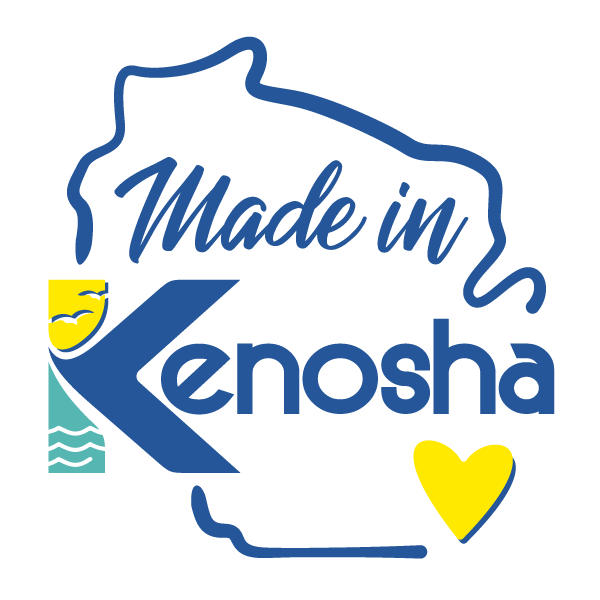 The world of big-time collegiate gymnastics is rarified air. Thousands of hopefuls vie for a handful of spots in a sport which demands that athletes remain flawless while defying gravity. Kenosha County native Faith Torrez is flipping and twisting through that stratosphere, landing as one of the most decorated athletes for defending NCAA national champ and current No. 1 Oklahoma Sooners, all as a freshman.
Torrez, the daughter of Roy and Carrie Torrez of Bristol, was recently selected as a first-team All-American for floor exercise, alongside the likes of US Olympians Jordan Chiles (UCLA) Jade Carey (Oregon State) as well as several of her teammates. Torrez has been the top freshman on the event for the past five weeks.
Earlier this month, Torrez was named Big 12 Newcomer of the Year, becoming the 10th gymnast in OU history to earn the award, joining teammates Ragan Smith (2020) and senior Olivia Trautman (2019) as current Sooners to do so. When Oklahoma won the Big 12 Conference meet March 18 at home in Norman, Okla., Torrez was the only freshman to win an individual title, tying OU teammate Jordan Bowers and Denver's Jessica Hutchinson.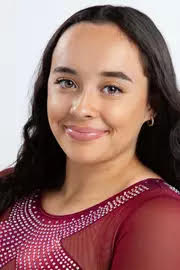 The secret to all this success? Faith credits the chemistry of Coach K.J. Kindler's Sooners, who have been ranked No. 1 all season.
"Our team has a great chemistry and we can rely on and trust each other. I feel very comfortable here," Torrez said in a recent interview with Kenosha.com on the heels of her All-America selection.
"I came in here with many different skill options, and a lot of gymnasts do, so really finding what looks best and what you feel comfortable doing is a very big factor," Torrez said.
Torrez's combination of the highest level skills and flawless presentation made her Coach Kindler's choice to anchor the team on floor at the conference championships. She was the picture of perfection including a huge double layout to seal the win for the Sooners and tie for the floor title with a 9.95.
Also in the conference championship, Torrez's 9.975 on beam placed second with two of four judges awarding her a perfect 10. The beam title went to OU teammate Smith, who scored 10.0. In the postseason there are four judges; the high and low scores are thrown out, and the remaining two scores are averaged.
Torrez was all smiles as she talked about her coach, who was recently named 2023 Big 12 Coach of the Year for the 12th time in her 15 years at the Sooners helm. The freshman recounted how Kindler's way of putting athletes at ease was one of the factors that drew the top recruit to OU.
"She was really easy to talk to," Torrez said. "Calling her on the phone, I was excited, she just made it easy and she can really be there and listen to us. She builds a unique bond with everybody which is really nice, too. So she's just really great."
Likewise, Kindler has high praise for her Sooners' prize recruit turned freshman star.
"Steady Eddie, cool as a cucumber, that's how I describe her because she just doesn't get wound up," Kindler said in an OU video segment following the All-America selections.
"She's just so calm. I think that's so rare for a freshman. It's incredible to see."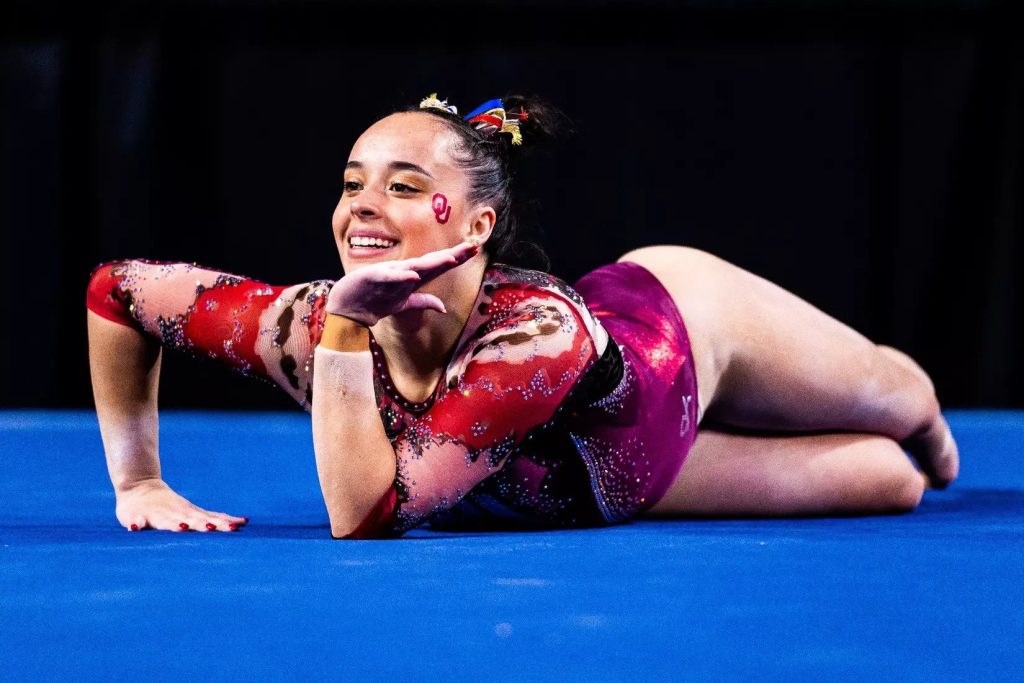 Torrez agreed with her coach's assessment of her calm demeanor, emphasizing that it is the product of both her hard work and great fit with her Oklahoma squad.
"I would say it definitely comes with practice," Torrez said. "Being prepared is a big thing and I've never felt more prepared."
Kindler's coaching style has helped make Torrez' charismatic and dynamic floor routine one of the best in the nation. Collegiate competition not only requires technical skill, but calls on athletes to play to the crowd on floor exercise, especially in gymnastics hotspots like Oklahoma, where the Sooners consistently pack the Lloyd Noble Center.
"I definitely had to work on that a little bit. KJ is really good at trying to get me comfortable with my dance and really trying to choreograph something that fits me," Torrez said. "It was a little hard at first because I was a little shy, but she definitely helps."
Torrez's Big 12 championship performance was just another step in what has been a stellar and impressively consistent run through her first collegiate season.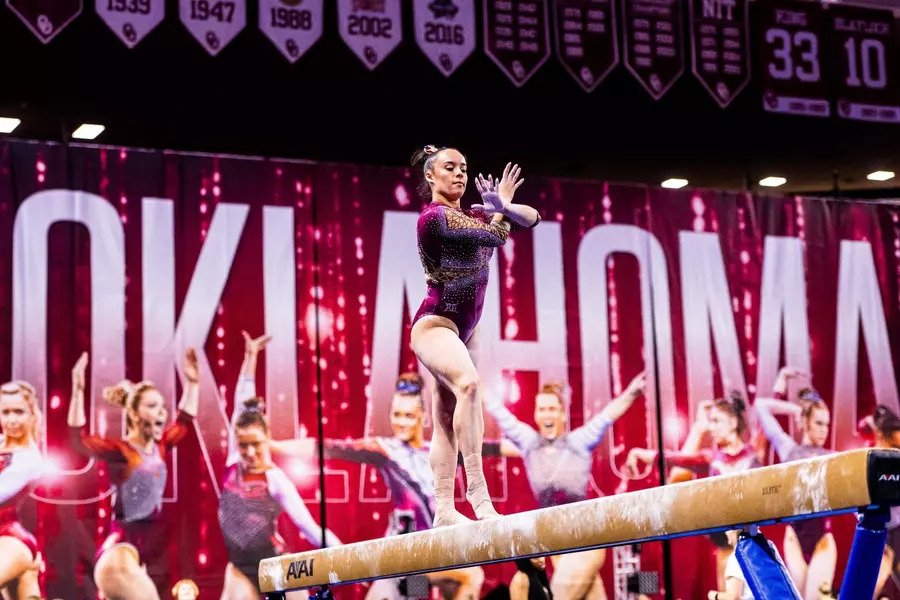 The freshman dazzled in her home debut, taking the all-around title in front of 7,013 fans Jan. 29 vs Denver on the night the Sooners celebrated their 2022 National Championship. Torrez has kept up that pace, netting a league-best seven Big 12 Conference honors in a single season, just the fifth OU athlete to do so. In this year's 10-week regular season, Torrez was the only gymnast to win the Newcomer of the Week award more than twice, and her floor exercise national qualifying score (NQS) of 9.950 was the highest on the team.
In addition to floor, her career highs of 9.9 on vault, 9.975 on bars and beam and 39.525 all-around are not anomalies; she's capable of those scores every time she enters a meet, and typically does so with her combination of difficulty, technical precision, confidence and flow.
"I would say my beam is definitely that, and my series that I do is very difficult. I really enjoy doing that series, and also my double layout on floor is a big one, too," Torrez said.
Torrez, 19, has been a special gymnast from the first time she bounced into Kenosha's Scamps Gymnastics as a pre-kindergartner. Her earliest coaches recall that she immediately stood out for both her talent and her sweet personality.
"Faith was amazing right from the start," said Sandy Brinkman, one of Faith's first coaches and still a successful team coach at for Scamps. "I remember (her first pre-team coach) bringing Faith to me, and I asked if she could do a straddle jump. It was so explosive for a little girl. She was always a very hard worker and up for a challenge. Sweet girl, good teammate and never realized how good she was.
"I always believed she would go far."
Former coach Alyssa LaMacchia played a major role in Faith's development during her years at Scamps, when her skill level surpassed everyone in her age group. The young gymnast was ready for a bigger challenge, even though "her tiny little hands couldn't even wrap around the bar," LaMacchia recalled.
"Other than that, my memories of her were: fearless, hard working, tough."
Torrez trained at Scamps until eighth grade, when she moved to Legacy Elite in Carol Stream, Ill., in order to compete as an USAG Elite level. It was a difficult decision, but the right one.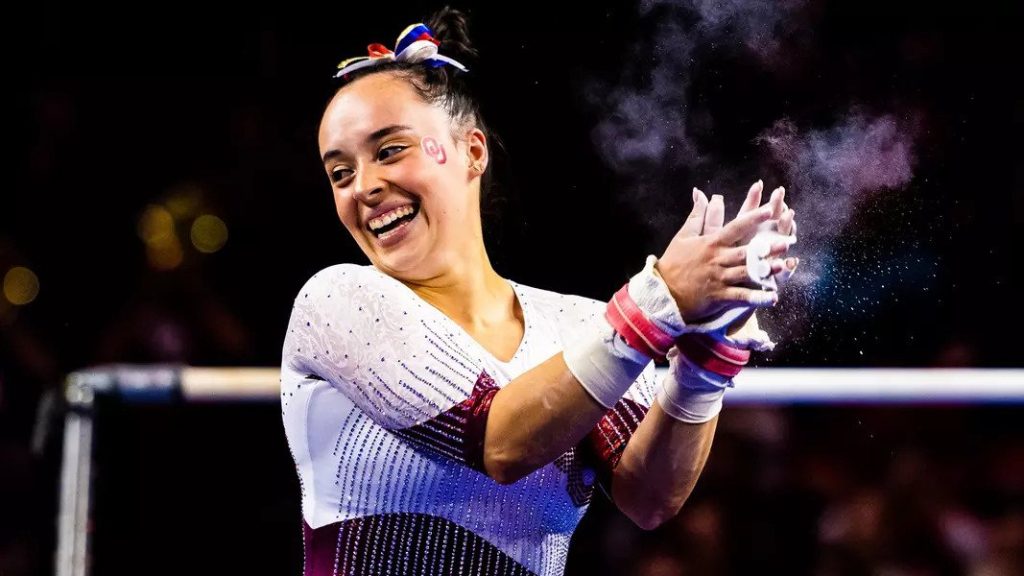 She went on to be a member of the Senior National Team and Jr. Olympic National Championship teams, a two-time J.O. all-around champion. She is a three-time Nastia Liukin Cup participant, finishing as high as third place all-around. Torrez made the 2022 USA Development Program National Team and tied for first in the all-around, and finished second on floor and third on vault at the 2022 Development Program National Championships. Torrez made her international debut at the 2020 Gymnix International where she won a gold medal on beam and in the team competition, along with a bronze on bars. She won five medals at the 2019 American Classic, earning gold in the all-around and on vault, silver on bars and floor, and bronze on beam, among many other awards and accolades.
Around the same time Torrez moved to Legacy Elite, she made the leap from a Bristol middle schooler to Connections Academy online, which is a route required of the highest level gymnasts who train long hours daily.
Those big life changes helped pave the way for the transition to college, she said.
"That transition definitely helped. Coming here I also had to adjust to actually going to school and going to practice, which was different for me," said Torrez, who is considering a major in criminal justice.
Helping with the transition to college are the times when her family is able to travel to meets, as well as the camaraderie of her Sooner teammates.
"It's really amazing, it's a lot of fun having your teammates there. You spend every day with them, it's just so great and we all get along really well," Torrez said.
With her impressive freshman season, the Newcomer of the Year will be able to share her experience with new teammates in years to come.
"I would say it takes time to adjust and everybody's been through it, so you can really talk to anybody on the team and they can help you," Torrez said. "Definitely communicate with the team and coaches, don't be afraid to really ask anything."
Except for hardcore gymnastics fans, the general public may not realize just how incredible Torrez's accomplishments are. Of the thousands of girls who start out just like Faith did in club gymnastics, there are only about 700 Division 1 scholarships available. Of those gymnasts, the number of gymnasts who land a spot in a meet and the ones who earn individual conference and national honors sift down to just a handful.
In comparison, it would be like a high school basketball player signing with the defending national champions, immediately starting and becoming one of the best on that team, helping them stay at No. 1 all year, and being recognized by the conference and the NCAA nearly every week of the season.
In their remarkable roles as a collection of some of the top gymnasts in the country, Torrez and her Sooners teammate are ready to defend the national title.
'We're all working so hard and are hoping to go out there and do the best that we can in the postseason. It's an exciting time. Everybody has the same goal, so we're all working so hard for the postseason right now."
The Sooners' title defense begins at home with the three-day NCAA Regionals in Norman at the Lloyd Noble Center Thursday-Saturday (March 30-April 1). Semifinals are April 13 and finals are April 15, both in Fort Worth, Texas.