The Restaurant:
The Village Supper Club, 10909 Sheridan Road, has been a cozy and comfortable place to dine well in good company since 1927.
The Featured Dish:
Pan Fried Walleye — Flaky and flavorful fish filet pan-fried to perfection and served with choice of potato.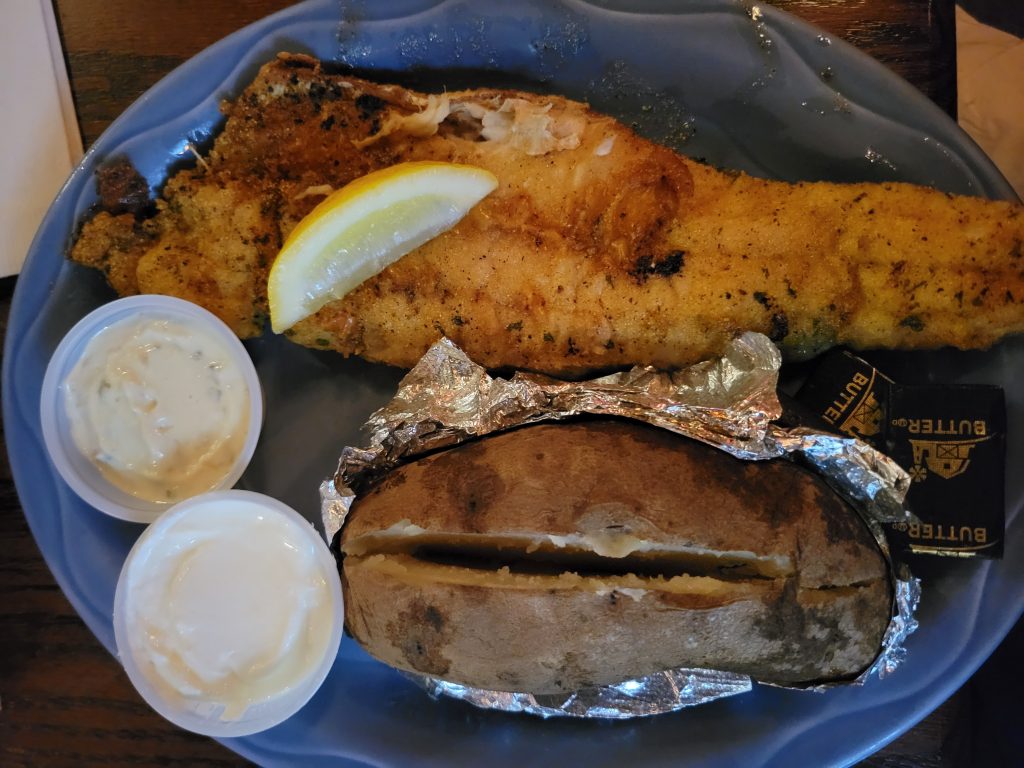 The Flavor and The Story:
In years gone by, Kenosha's culinary scene was loaded with the midwestern classic eatery genre known as supper clubs. 
While the city — and the world — has changed offering more variety of cuisine and service based on speed and convenience, inside the walls of The Village, classic home-cooked food and friendly service lives on. 
This cozy dining room and bar feels like home.
Everything about the atmosphere is warm and welcoming from the moment you enter the door and it continues to be accented by flavors and service throughout dinner. 
My favorite dish is only available Friday nights, and is well worth the weekly wait. 
In traditional Wisconsin style, Fridays at The Village are for fish fry, but there is always more than just breaded cod on the menu.
If you want the best fish, you'd better get there early because The Village's loyal clientele knows the best options and doesn't let them go to waste. 
In my humble opinion, the star of the show is the Pan Fried Walleye. 
This flaky, flavorful fish is prepared expertly. And, when paired with a traditional old-fashioned cocktail, becomes the experience of Wisconsinite dreams. 
Of course, no true supper club experience would be complete without a plethora of side dishes. So, make sure to add on the relish tray for the full experience. You won't regret it. 
The Pan Fried Walleye is available every Friday night for $22 and includes soup and salad. Reservations are highly recommended for fish fry, and if you mention the walleye, they will do their best to make it available for your reservation.
The Village Supper Club is currently open Thursday – Saturday from 4 p.m. until close. Their full menu can be found at VillageSupperClub.com.