The Kenosha Kingfish will have a familiar local face on their coaching staff this summer.
Kenosha native Marty Pitts Jr., who's starting his third season as the head baseball coach at Indian Trail High School and Academy, confirmed Tuesday that he will be an assistant coach this summer on the Kingfish staff under new field manager JT Scara.
Scara was named in October as the fourth field manager in Kingfish history. He succeeds Sean McSheffery, who stepped down after one season and is now the Baseball Operations Coordinator for the Village of Pleasant Prairie and will oversee the Phenom Wisconsin Baseball program.
The Kingfish, who compete in the summer collegiate wood-bat Northwoods League, will begin their 10th season on Monday, May 29, at Simmons Field.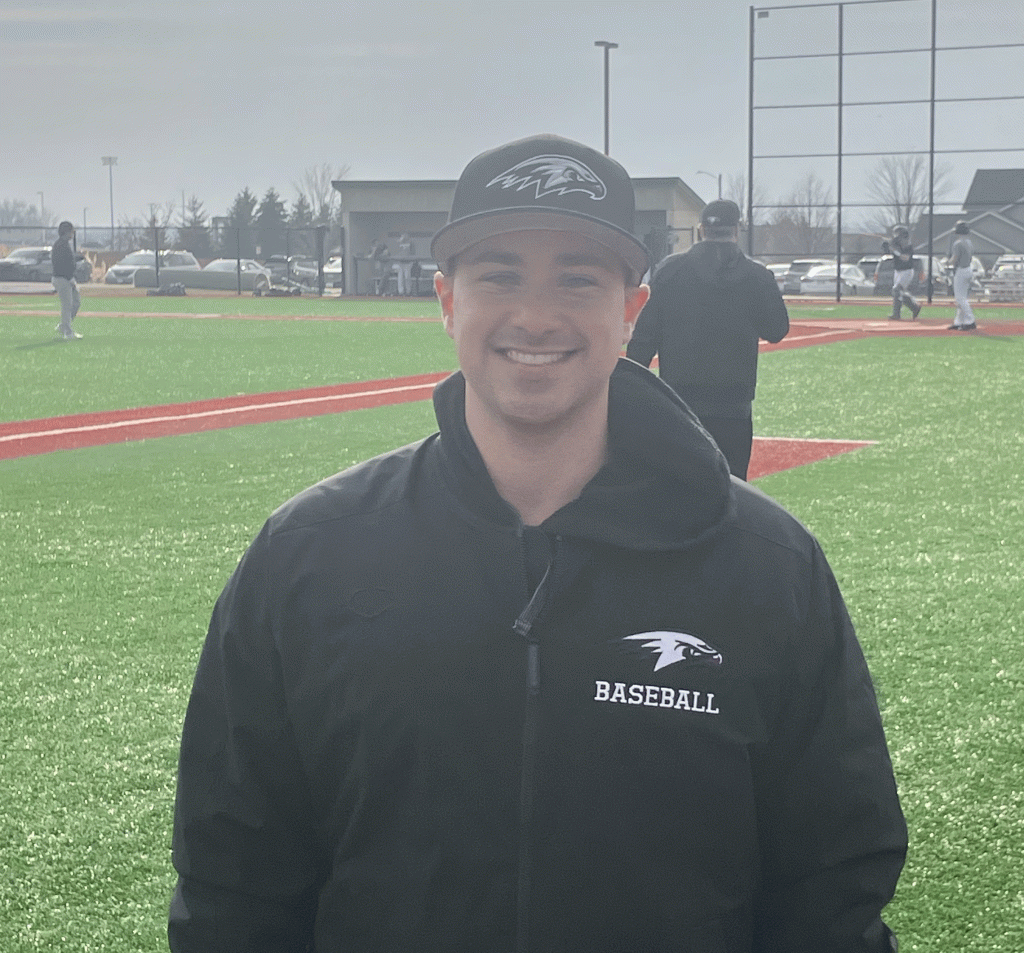 During Indian Trail's practice on the Hawks' turf field next to the school Tuesday afternoon, Pitts said that field was where McSheffery and the Kingfish did a lot of their early-season work in 2022. Through McSheffery, Pitts got connected to Kingfish General Manager Ryne Goralski. When Scara was hired to replace McSheffery, he offered Pitts a spot on his staff.
Pitts believes he'll be able to serve as a valuable Kenosha connection for the Kingfish coaching staff. The players will be descending on Kenosha from all over the country this summer, so Pitts can help show them around.
Additionally, players are constantly coming and going on Northwoods League rosters throughout the summer, so with his connections to area players, Pitts can help fill spots on the Kingfish roster as necessary. At just 29 years old, Pitts isn't too far removed from the age of Northwoods League players.
"To be familiar with the area — having seen kids the last couple years now from coaching the high schools and just being in tune with everything that goes on with the southern part of the state — (I can) be a second eye and be able to contribute (to the Kingfish)," Pitts said Tuesday.
"And then from the fact of having the kids here in the summer — our town has a lot to offer. It's a beautiful spot downtown. To be able to show those guys around and give them the best possible summer, I feel like it's a great spot to be for the summer for the kids."
First, though, comes the high school season, as Indian Trail is scheduled to open its 2023 schedule on Tuesday, April 4, against Racine Park at Horlick Field in Racine.
Family ties
Pitts and his family also have long, deep roots in Kenosha. The family business is Pitts Brothers & Associates, the real estate broker that was founded in 1978.
Marty Jr., who's also a support teacher at Indian Trail, graduated from Tremper in 2012 and played college baseball at North Park University in Chicago and Cardinal Stritch University in Milwaukee. Though he never played for the Kingfish or in the Northwoods League, Pitts' family has connections to the league.
Pitts' uncle, the late Eric Olson, founded the Kenosha Baseball Simmons Organization, which kept Simmons Field afloat during some uncertain days for the venerable ballpark and was instrumental in bringing the Kingfish to town to occupy it in 2014. Pitts' cousin, Anthony Olson, pitched for the Kingfish, and another cousin, Jon, started the 2003 Northwoods League All-Star Game as a member of the Madison Mallards.
Pitts recalled as a youngster going to see his cousin Jon pitch for the Mallards and has long known how much college baseball talent there is in the Northwoods League. Now, he'll be coaching in that league.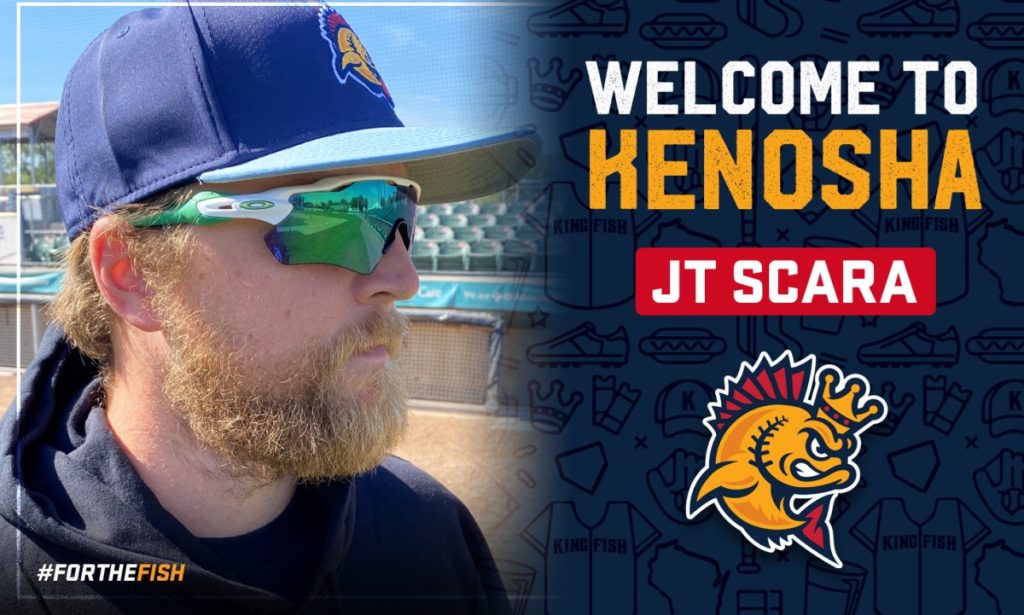 "Growing up watching the Northwoods League, it's exciting for me," Pitts said. "I was always admittedly a little jealous that I never got to do it as a player. But now I'm doing it from the coaching side. I'm definitely excited."
When asked what he's learned through his first two seasons coaching high school baseball at Indian Trail, Pitts laughed and answered with a question: "What haven't I learned?"
But he said the biggest thing has been keeping a steady composure through the trying ups and downs of a baseball season.
"In a game like baseball, it's important to just establish a really good routine and try to stay even-keel," Pitts said. "Don't get too high on the wins, don't get too down on the losses.
"Try to keep the main focus, which is just have fun, competing, keep that as the ultimate focus. If you're true to the process, then everything is going to work out."
Area talent
You can never talk about Indian Trail baseball without mentioning Gavin Lux, the 2016 Indian Trail graduate who's in his fifth season in the big leagues with the Los Angeles Dodgers.
Unfortunately, Lux suffered a torn ACL in his right knee, a freak injury that happened during a spring training game on Feb. 27, and will miss the 2023 season. But he still has a long MLB career ahead once he recovers and remains one of the top young players in a loaded Dodgers organization.
In a local sense, Lux is something of a poster boy for baseball in Wisconsin. Never known before as a baseball hotbed — after all, the fields are sometimes frozen until practically May here — Wisconsin has suddenly produced an explosion of high-end baseball talent in the last decade or so.
In addition to Lux, there's former first-round draft pick Jarred Kelenic of Waukesha, now a major young building block for the Seattle Mariners, Daulton Varsho of Marshfield, who played three big-league seasons with the Arizona Diamondbacks and signed this offseason with the Toronto Blue Jays, and Alex Binelas of Oak Creek, a former third-round draft pick of the Milwaukee Brewers who's now a fast-rising prospect in the Boston Red Sox system.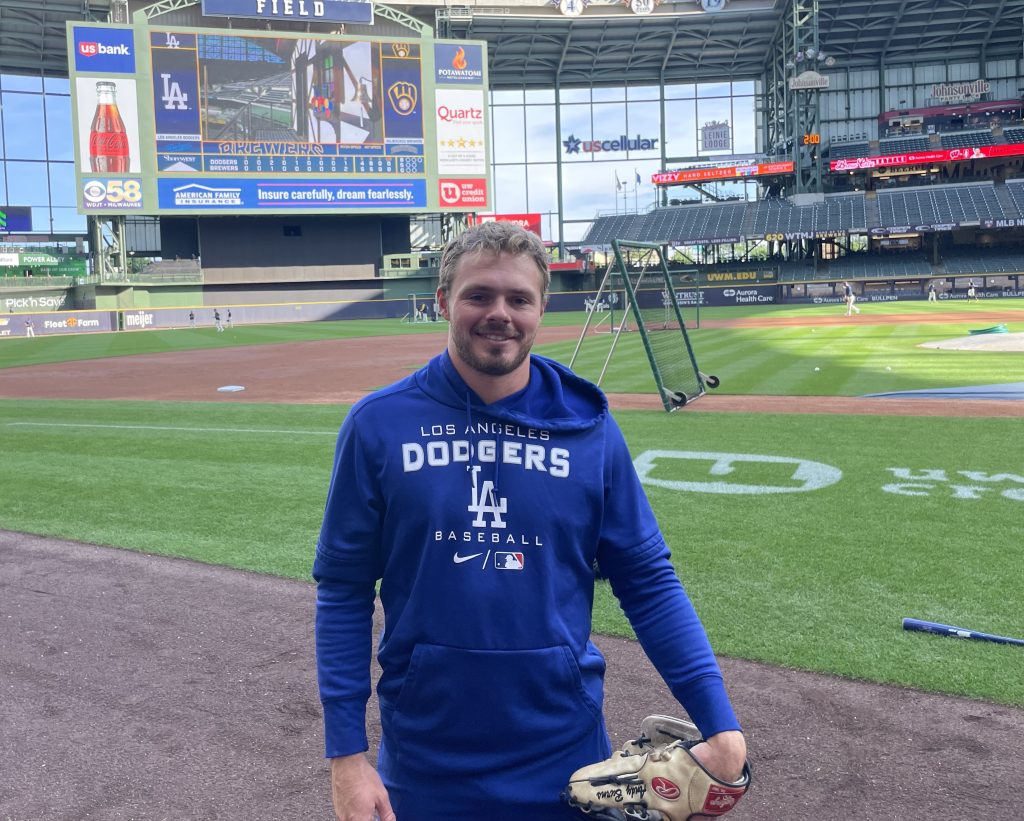 And that's just a very small, short list that extends quite far these days.
Pitts sees plenty of this young talent in the Southeast Conference and said young baseball players in Wisconsin are dedicating more time to the sport and working out more than ever before.
Programs dedicated to the sport like Hitters Baseball in Caledonia — which helped produce players like Lux and Tremper graduate Justin Lavey, who played last season with the Class High-A Everett (Wash.) AquaSox in the Mariners organization — GRB Academy in De Forest and STiKS Academy and Sports Training in Waukesha have transformed many state high school baseball players into true athletes.
"They do such a good job developing these kids and having them polished by the time they're in high school," Pitts said. "We've always had the big football bodies, but now those big football bodies are turning into athletic baseball players.
"Those guys, like the Gavins and the Jarreds, they're role models to these kids. These kids are looking up to them, and they're working with that image in their head that they can be the next guy. And they should be, because it's definitely possible."
Similar to how the phenomenon of Tiger Woods turned golfers from niche athletes into strong, powerful athletes on par with other sports, the same thing appears to be happening now with young baseball players, at least in Wisconsin.
"They're definitely taking (baseball) a lot more seriously," Pitts said. "You see a lot more kids focusing on baseball, and it's paying off."