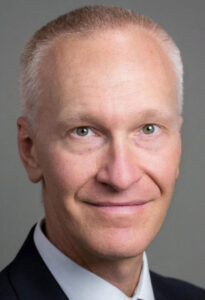 There have been dozens of opening receptions for Kenosha Unified School District's annual Districtwide Student Art Show.
None quite like the most recent one.
Approximately 1,600 people attended the unveiling of over 1,000 pieces of art from KUSD's elementary, middle, high and charter schools on Friday, March 17 at the Kenosha Public Museum, 5500 First Ave.
It was the largest attended opening reception in the 51-year history of the event, according to KUSD Coordinator of Fine Arts Scott Plank.
"It was almost double our previous high," Plank said. "We're not exactly sure why. We're definitely not complaining. The more the merrier."
The free display runs through April 23. The Kenosha Public Museum is open Monday through Saturday from 10 a.m. to 5 p.m. and Sunday from noon to 5 p.m.
Awards were presented for two-dimensional, three-dimensional and digital design art for high school and middle school students.
Collection awards were selected by the City of Kenosha, Kenosha Area Business Alliance, Kenosha Unified Fine Arts Department, Kenosha Unified Board of Education and Kenosha Unified Superintendent of Schools.
Rachel Klees-Anderson, Kenosha Public Museum curator of exhibits, presented awards to three elementary, three middle school and three high school students.
Lemon Street Gallery selected three pieces of art to be displayed in its showrooms.
The Helen Mears Memorial Award was presented to the district's top seventh- and eighth-grade students.
Plank said it's one of the most unique exhibits around.
"I don't know there's many places where kids have their own exhibit in a museum like this," Plank said. "It's great for the kids to come in and see their own work and also look at other pieces of art to see what's possible. It's also great for our educators to come in and see what other kids are producing. It's a special type of experience."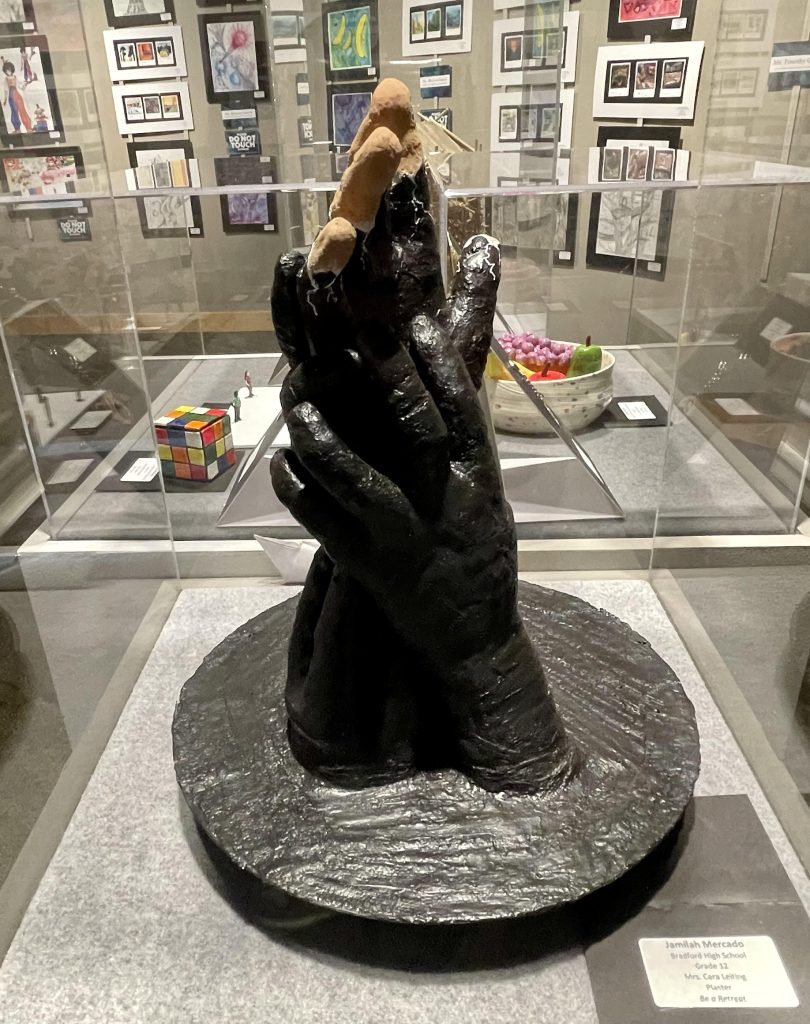 The Collection Awards went to Olivier Blonvia of Tremper High School (City of Kenosha), Janet Benitez-Sanchez of Bradford High School (KABA), Kyrie Anderson of Bradford (KUSD Fine Arts), Angeline Torres-Conforti of The Brompton School (KUSD Superintendent) and Alexa Didinsky of Bradford (KUSD Board of Education).
Kenosha Art Association's Joyce Simons March Memorial Award was presented to Tremper's Ashley Rodriguez-Mendoza.
Grecia Tenorio of Bradford won top honors in the Lemon Street Award. The Helen Mears' Awards went to Isabella Foltz of Lance Middle School, Alina Wang of Kenosha School of Technology Enhanced Curriculum-East and Eliza Keiler of Dimensions of Learning Academy.
The Art Exhibit followed a series of KUSD fine arts spectacles that also included Band-O-Rama, Choral Festival and Orchestra Festival.
A record 2,200 attended Orchestra Festival on March 11 at Indian Trail High School. An additional 550 people watched the event remotely from the school's auditorium.
"The world is getting back to normal and people are looking for opportunities to come out and see events," Plank said. "The community has really gotten behind it."