The University of Wisconsin-Parkside's Office of Multicultural Student Affairs (OMSA) has been marking its 40th anniversary all school year, with a mural dedication scheduled to cap off what's been a year-long slate of activities.
The OMSA mural unveiling is scheduled for Wednesday, April 26 from 4 to 5 p.m. in The Commons at Wyllie Hall.
OMSA provides advocacy and support services to Parkside's underrepresented and ethnically diverse students.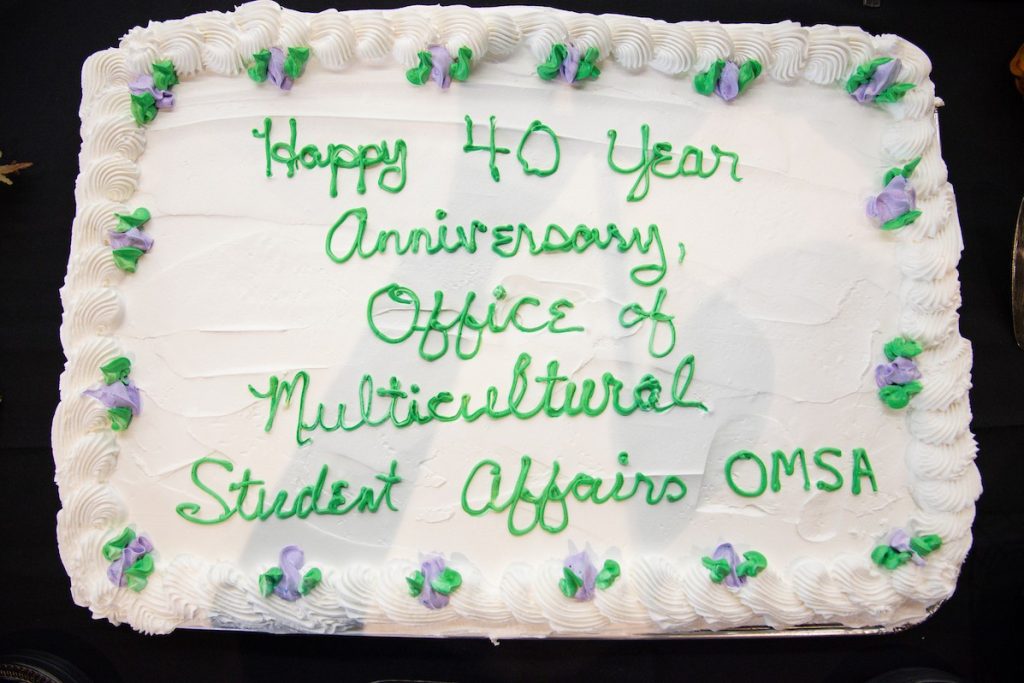 "The Office of Multicultural Student Affairs has served as more than just an office for many students throughout the years," OMSA Multicultural Initiatives Specialist Colette Bell said in a Parkside press release. "The staff, students and programming have created a lifelong community for many of us. There is nothing else like it."
Parkside's year-long 40th anniversary celebration for OMSA officially kicked off Oct. 27 with a networking session and tours of the Callahan Family Student Success and Learning Commons. At that event, April Puryear, a University Services program associate, was recognized for nearly 30 years of service to OMSA. Puryear has been an integral advocate for OMSA and Parkside students.
Throughout the school year, OMSA has held one event each month in honor of OMSA's 40th anniversary. In October, OMSA hosted its Latinx Community Mixer as part of Hispanic Heritage Month. In November, OMSA and the Office of Equity, Diversity and Inclusion hosted an opening celebration in honor of Native American Heritage Month.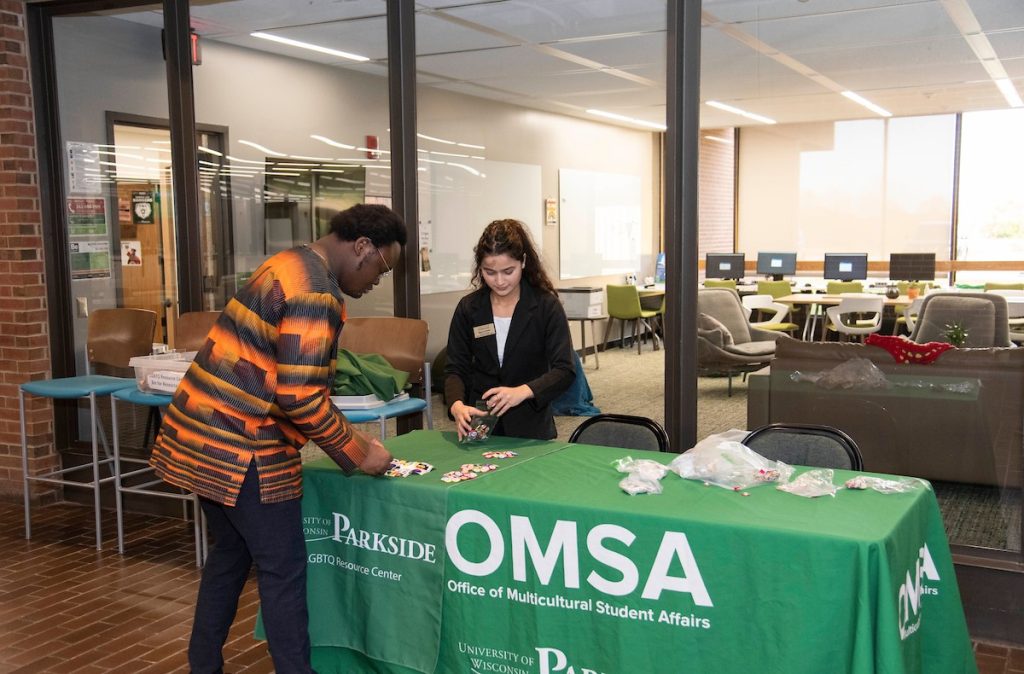 OMSA then celebrated Black History Month in February, though a scheduled Black Ranger Meet-Up was postponed due to inclement weather that day. And in April, OMSA is celebrating Asian Heritage Month.
Additionally, this year's 40th anniversary celebration included the creation of the OMSA Excellence Scholarship, which aligns with the mission of the office and is intended for new students from historically underrepresented groups. Future recipients of the scholarship will be part of the office's Always Reaching Upward (ARU) mentoring program to support their success at Parkside.
For more information and updates on future events, visit the OMSA 40-year celebration website at uwp.edu/omsa40.