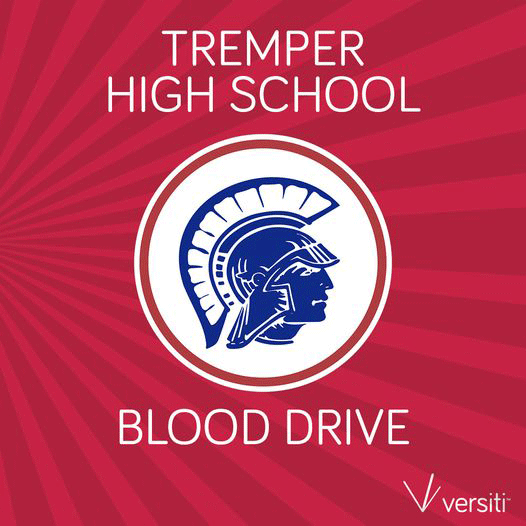 While many people of Kenosha were still fast asleep Thursday morning, Todd Hardy was starting his longest — but most rewarding — day of the year.
Up before the sun, the Tremper High School Senior Dean/Activities Director arrived at the school to meet the trucks from Versiti Blood Center that dropped off supplies for the largest student-led blood drive in the state.
Now in its 41st year, Hardy has helped organize the Tremper High School Blood Drive since 2002. As a Student Government advisor, Hardy serves as the on-site coordinator and helps make the event — a popular Tremper tradition — run like a well-oiled machine.
For his efforts and service to Tremper High School and Kenosha, Hardy has been named the Kenosha.com Kenoshan of the Week.
"We go from 7 in the morning until 7 at night," said Hardy, who utilizes nearly 100 Student Government members as volunteers. "Seventy of them are here from 6:30 a.m. until we get done, which is usually 9 p.m. We're all exhausted on Friday, but it's so worth it.
"Everyone wants to know what the final donation number is. We can get a pretty accurate number on Thursday night. I'll tell the kids, 'It will be another 20 minutes until they tell me. Go home and I'll send out a text.' They'll stick around because they want to hear it in person."
The blood drive has collected well over 25,000 donations since its inception. Early in the week, over 700 people were already pre-registered to donate, including 200 Tremper students.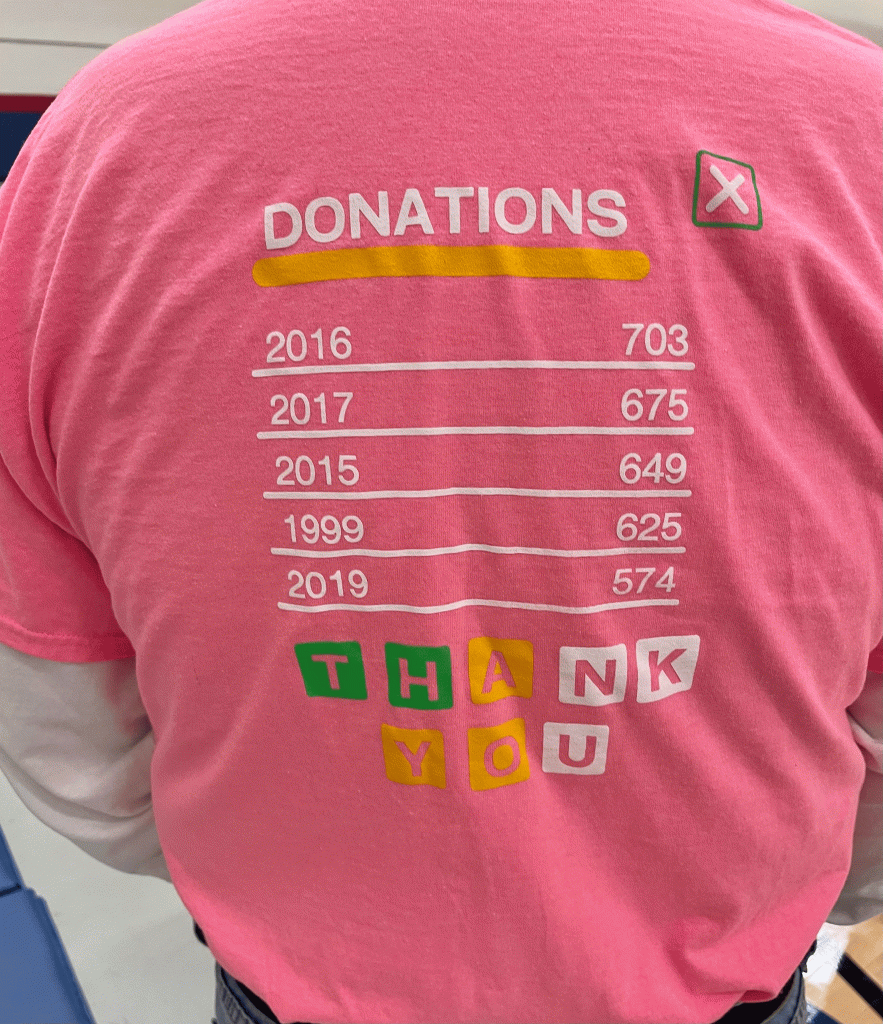 Donors must be at least 16 years old and weigh 110 pounds or more. A parent-guardian permission slip is required for 16-year-olds. Students 17 and older do not need a consent form.
"We'll still have kids the day of the drive who didn't register, but decided they want to donate," said Hardy, adding that the donations of teachers and community members help make the event a success.
Walk-in donors who aren't pre-registered are welcome, but there may be a wait.
"It kind of depends on the time," Hardy said. "They don't turn away a lot of people, but sometimes if we're at capacity they'll be told that it will be a half hour or so."
Over the years, Tremper has been credited with hosting four of the five largest one-day donation blood drives in the state. Tremper toppled the one-day donation record previously held by the Milwaukee Brewers Big League Blood Drive after gathering 703 units in 2016.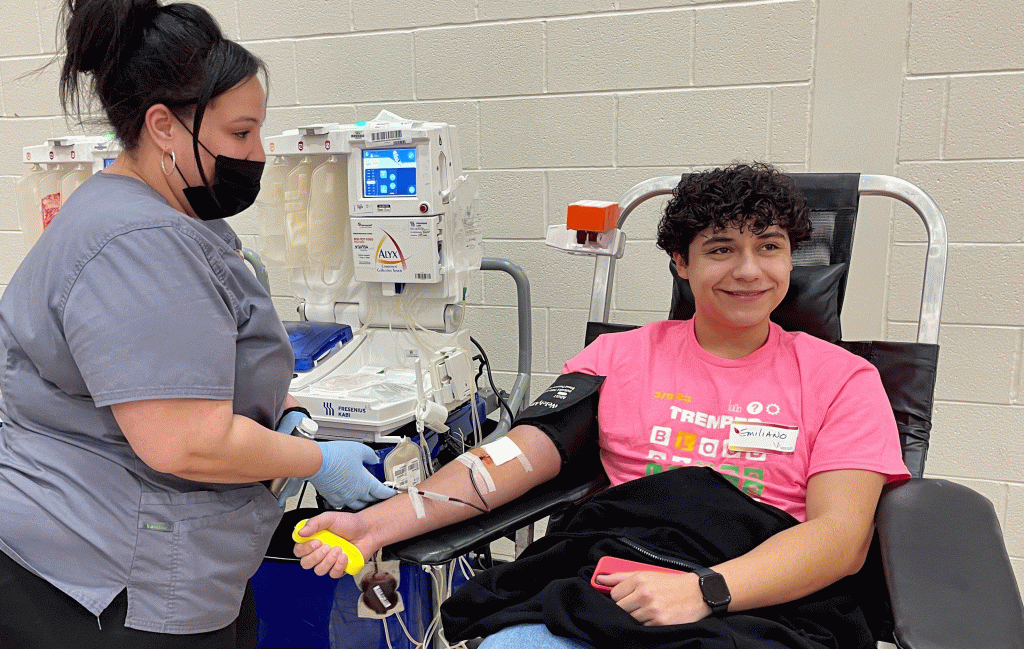 "Years ago, it was a two-day drive, and it was always in the East Gym," Hardy said. "When they built the West Gym, we moved in there and everything flowed so smoothly."
New this year, every donor will get a chance to spin a wheel for an opportunity to win a prize donated by Tremper or a business in the community.
"People were just fantastic at donating things," Hardy said.
Originally from Janesville, Hardy has worn many hats in his time at Tremper. A special education teacher for 22 years, Hardy is now a Senior Dean and in his sixth year as the school's Activities Director. He is an advisor of Student Government, which includes 137 members and three other co-advisors.
If that's not enough, Hardy has been a wildly successful girls soccer coach since 1997. His overall record of 386-161-55 makes him the fifth-winningest girls soccer coach in state history (10th overall, including boys). The Trojans have been a nine-time Wisconsin Interscholastic Athletic Association Division 1 State Tournament qualifier under Hardy.
Married to Marie, a Kenosha native, Hardy said he enjoys everything that Kenosha has to offer – from the bike trails at Petrifying Springs Park to the outdoor music scene in the summer. He is involved with Lincoln Park Live, which is presented by the Mary Lou & Arthur F. Mahone Fund.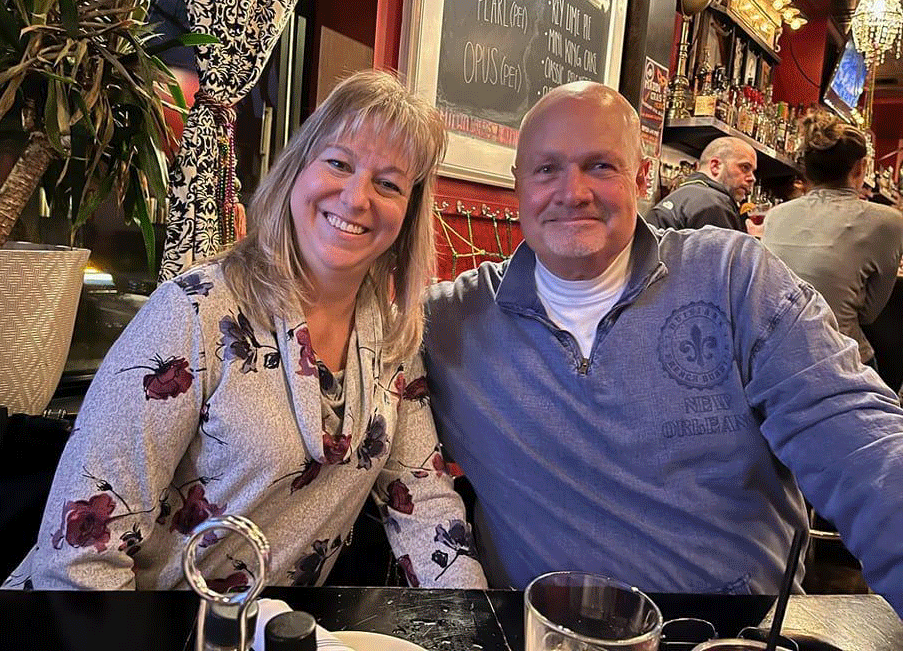 When not in Kenosha, chances are you can find the Hardys in New Orleans. "Probably 40 to 50 times," Hardy responded when asked how many times the couple has visited "The Big Easy."
But he's always at home in Kenosha.
"I've lived in Chicago. I've lived in Los Angeles. Everything that I can do there, I can do in Kenosha," Hardy said. "When I lived in L.A., if I wanted to go to a Dodgers game, I had to drive an hour. Now, if I want to go to a Cubs game, I have to drive an hour. Plays, concerts, it's all the same.
"I read a lot. I live over on Lincoln Road. We have a front porch. I take the two dogs outside in the summertime. I read and watch the world go by.
"The people of Kenosha are great. I think Kenosha is a great place."
NOTE: To nominate a Kenoshan of the Week click here or email Andrew@Kenosha.com.