A trip to a couple southeastern Wisconsin establishments provided the spark for Kenosha residents Meghan Mills and Luke Faulkner to combine two fast-growing pastimes in one location.
Craft beer and axe throwing.
The result is something Kenosha hasn't seen before, as co-owners Mills and Faulkner plan to open Hold My Beer — featuring craft beer and axe throwing — at 621 56th St. this June.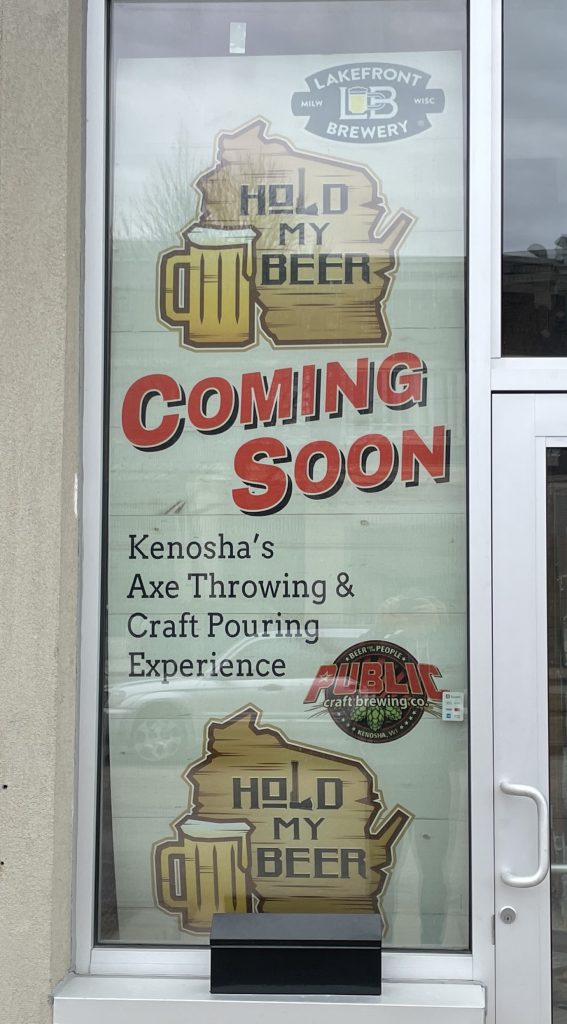 Formerly home to Gravity Gaming Lounge, the building is undergoing work to become the finished location for Hold My Beer. Following a couple soft openings, said Mills, she and Faulkner are "hoping for the grand opening to be (in) the middle of June."
Mills said a pair of recent experiences provided the impetus for she and Faulkner to open their own business.
First, they attended an axe-throwing location in Milwaukee. Then, Mills recalled, they went on a "day-date" to the Geneva Tap House in Lake Geneva, which offers 50 self-service beer taps. Mills loved the idea of opening a bar that offered self-service craft beer, and Faulkner tossed in the axe-throwing idea.
"We were just sitting there, and I was like, 'We're doing this,'" Mills said. "And he's like, 'What?' I'm like, 'We're opening one of these.' And he's like, 'OK, why don't we do axe-throwing, too?' And I'm like, 'Sold!'"
Variety of beverages, activities
According to Mills, Hold My Beer will offer 30 to 50 self-pour beverage taps, but there will be many other options, including seltzers, wine, champagne, bottled craft beers and a variety of non-alcoholic choices like beer, energy drinks and Pepsi products.
According to Hold My Beer's website, holdmybeerkenosha.com, each individual will receive a bracelet that's linked to a debit/credit card, which activates the taps, or patrons can add cash amounts that are applied to their bracelet.
Then, of course, there's the axe throwing, which — in case you're concerned — will be well-regulated.
Axe-throwing bars have become very popular in recent years, and Hold My Beer will require all players/participants to read and sign a waiver. Its website lists a number of axe-throwing rules and regulations. Reservations to use an axe lane are recommended, but not required, and walk-ins will be welcome based on availability.
In addition to axe throwing, Mills said, Hold My Beer will offer other games, such as shuffleboard, foosball, board games and card games.
Bars offering such games and hands-on experiences for customers have increased in popularity in recent years. More people are looking for activities to do inside drinking establishments besides sitting on a bar stool and drinking or just listening to music.
"We would go out, and we would just be sitting there, listening to live music or chatting, trying to entertain each other," Mills said. "We were just thinking, it would be so cool if there was something to actually do while you were drinking."
Additionally, Hold My Beer will offer lighter food options. There won't be a kitchen, but the bar will be offering charcuterie boards, soft pretzels, free popcorn and take-and-bake pizzas that Mills said will be "sourced locally." Mills also said Hold My Beer is working with Ashling on the Lough to offer chicken pot pies.
Adding to downtown
Mills and Faulkner both have extensive experience with Kenosha-area businesses.
Faulkner has managed the Warhammer hobby store, located at 9740 76th St. Suite 106 in Pleasant Prairie, for 12 years and will continue to do so for the foreseeable future. Mills, meanwhile, managed a portfolio of apartment complexes for Bear Property Management (she's not related to the Mills that run Bear).
Opening Hold My Beer is their way of adding another great option to downtown Kenosha.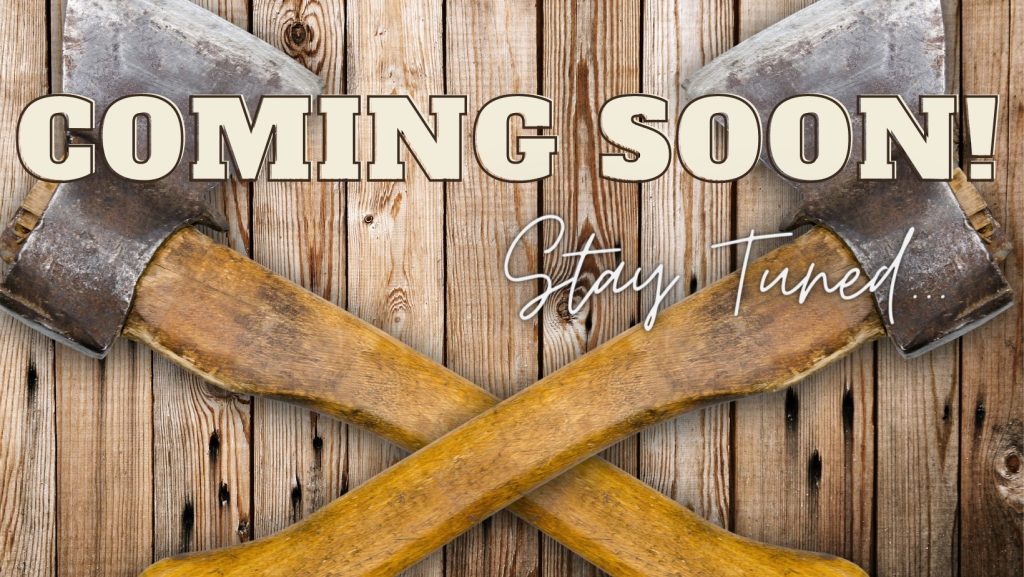 "We love downtown, and we love craft beer," said Mills, who credited Bob Morrone of Prime Realty Group for securing the location for Hold My Beer. "We just realized that, if we want to go and do something fun indoors, most of the time we have to leave Kenosha.
"… Not only will (Hold My Beer) keep (people) here, and happy and entertained, but it'll just bring something completely different to downtown. It's going to bring a ton of people to downtown so that we can help build up some of the other businesses that are here."
For more information about Hold My Beer, including hours and hiring information, visit holdmybeerkenosha.com. You can also visit Hold My Beer's Facebook or Instagram page.