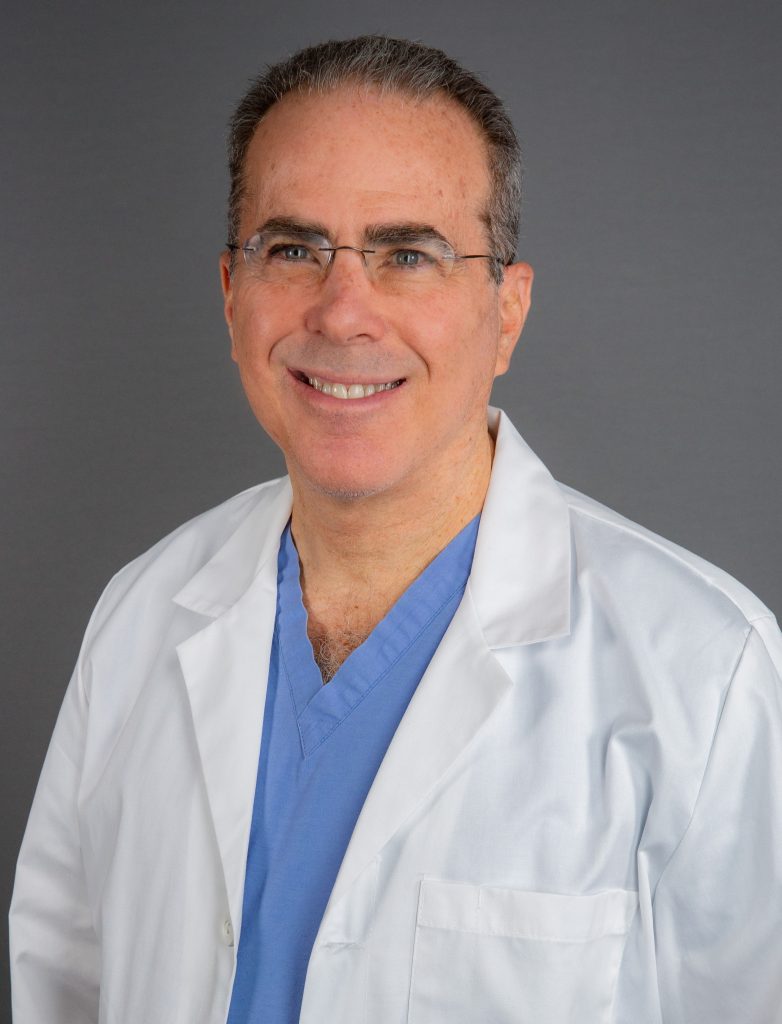 Who can determine if prospective employees are able to safely perform the physical demands of a job they applied for? Did you know the field of Occupational Medicine is dedicated solely to work-related medical issues? From diagnosing and treating work-related injuries and illnesses to providing expert pre-placement job clearance examinations, Froedtert South's Occupational Medicine team keeps our community working.
Local businesses benefit from occupational medicine
Since many workplace injuries and illness can be prevented, local businesses directly benefit from Occupational Medicine, a discipline within public health and preventative medicine. Froedtert South has established an Occupational Medicine program that exclusively provides care for all work-related medical issues. This comprehensive, patient-centered program is located at the Pleasant Prairie Clinic at 10256 Old Green Bay Road near the intersection of Hwy 165 and Hwy 31.
"There are several ways employers can utilize our services. We can provide employers with all the necessary pre-placement exams for their employees including drug and alcohol testing, and we provide expert clinical care for a wide variety of work-related injuries. We provide return to work exams, on-site ergonomic job assessments, bloodborne pathogen evaluations, and exams for truck and bus drivers. We also assist employers with OSHA-mandated medical surveillance such as hearing conservation, lead exams, and asbestos exams," said Dr. Goldberg.
Dr. Richard Goldberg has practiced Occupational Medicine for over three decades. He has served at Froedtert South for over 21 years and is the Medical Director of Occupational Medicine.
"A wide variety of employers utilize our services, including but not limited to manufacturing, health care, public safety, service industries, and organizations that include police, fire, and correctional officer personnel," said Dr. Goldberg. "Local employers choose Froedtert South Occupational Medicine because of our dedication to providing exclusively work-related Occupational Medicine services for over thirty years. When injuries occur after clinic hours on 2nd or 3rd work shifts, continuity of patient care can be coordinated with the Froedtert South Emergency Department. Our program also boasts highly experienced drug and alcohol testing technicians."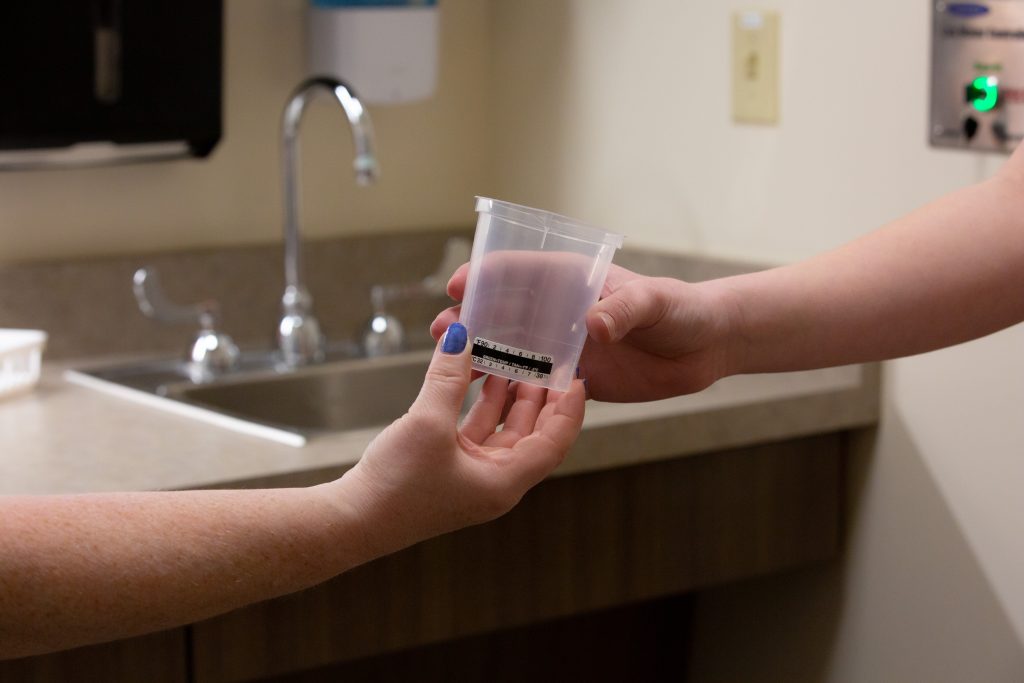 PRE-PLACEMENT EXAMS BOOST WORKPLACE SAFETY
Pre-placement job clearance exams involve determining if prospective employees have the physical capability to safely perform the job for which they applied. Every pre-placement exam is tailored to each individual employer's specific job requirements. Examinations could include drug testing or more comprehensive physical exams that may include hearing, lung function or lifting capacity testing.
"These screenings or exams are beneficial for both the employer and the employee," said Dr. Goldberg. "It is imperative for an employer to know if an individual can safely perform the job being applied for. Pre-placement exams can also help the employees by identifying any medical condition(s) that might put the employee and/or other coworkers at risk of injury. We appreciate the opportunity to provide many local businesses with comprehensive and high-quality pre-placement exams that yield multiple benefits to both the employer and employee."
WORKPLACE INJURIES RECEIVE HIGH-QUALITY SPECIALTY CARE
The Froedtert South Occupational Medicine program treats a wide variety of workplace injuries. Common injuries include back, shoulder, and knee injuries, lacerations, traumatic eye injuries, chemical exposures, various musculoskeletal injuries and strains, and environmental exposures.
"When employees sustain workplace injuries, one of their primary concerns is being able to recover and return to pre-injury levels of function. We evaluate injured workers and focus on optimal treatments to restore their health to preinjury level and to prevent future injuries. We are dedicated to treating the whole patient, and we prioritize each patient's recovery with a comprehensive, specialized care plan. Injured employees may experience additional stress worrying how their injury will impact their life and livelihood. Providing injured workers with reassurance and support during an anxious time is a very rewarding aspect of my practice," said Dr. Goldberg.
FROEDTERT SOUTH TEAMWORK MAKES A DIFFERENCE
Froedtert South's Occupational Medicine team consists of four medical providers, multiple ancillary staff, medical assistants, and administrative staff. "We have an excellent team which makes working here quite enjoyable. We have strong working relationships with and access to many specialists throughout the Froedtert South system with direct benefits for our patients. Our positive teamwork and collaboration enable us to provide compassionate and comprehensive management of care for every patient," said Dr. Goldberg.
With many workplace injuries being musculoskeletal in nature, the Occupational Medicine providers work closely with Froedtert South Physical Therapists and Occupational Therapists. "The Occupational Medicine program is directly across the hall from the therapy department at Froedtert South Pleasant Prairie Clinic. The proximity between the therapists and medical providers further enhances collaborative communication and optimizes patient care," said Dr. Goldberg. "Having face-to-face case management discussions about our patients is extremely valuable in our efforts to help patients achieve a timely and full recovery. Patients also experience the additional convenience of seeing their Occupational Medicine provider and Physical Therapist at the same location on the same day."
DR. GOLDBERG'S COMMUNITY COMMITMENT
"I am passionate about Occupational Medicine, and I thoroughly enjoy my job which includes helping our community members safely do their jobs," said Dr. Goldberg. "Providing useful and preventive safety education to employers and employees is meaningful work, and I am happy to serve." Caring for the whole patient is always Dr. Goldberg's priority, and he is known and appreciated for giving every patient the opportunity to ask questions and to discuss any concerns.
Dr. Goldberg earned his Medical Degree at Northwestern University in Chicago and his Master of Public Health from the Medical College of Wisconsin. He finds himself perfectly situated in serving the southeastern Wisconsin and northeastern Illinois communities from his practice at Froedtert South. Community is important to Dr. Goldberg, and he prides himself on providing leading edge and compassionate care to the greater Kenosha area business community and residents employed in the area.
Dr. Goldberg's practice also includes performing workplace site visits throughout the community. "Visiting with employers and touring workplaces clarify the physical demands that injured employees will be required to perform upon returning to work. I love being part of this community and part of the Froedtert South Occupational Medicine team that helps to keep our community members safe and healthy in the workplace," said Dr. Goldberg.
Greater Kenosha area employers can contact Froedtert South Occupational Medicine for information on how to establish pre-placement examinations, worksite visits, and additional services. Please call (262) 217-3455 Monday thru Friday 8:00am to 4:30pm.