Leadership Kenosha is excited to announce the graduation ceremony of its 25th silver anniversary cohort. The event will take place on Thursday, May 18 from 5-7 p.m. at Upper East, 633 58th Street.
The Leadership Kenosha participants who will be recognized include 18 community leaders, representing 17 unique organizations across the higher education, nonprofit, business and government sectors. They are:
The current LK cohort convened at Uline for an economic development panel and conversation during the program's February session on Wednesday, Feb. 15.
For 25 years, the Kenosha Area Chamber of Commerce has convened emerging and established leaders together for civic leadership development through Leadership Kenosha.
Each year, the participating cohort is recognized for completing the program at a graduation ceremony. 2023 marks a significant milestone for Leadership Kenosha — the program's 25th anniversary. With much to celebrate, KACC invites all alumni and members to join in.
At the event, awards will be given for Distinguished Alumnus, Exemplary Organization, and Best in Class.
Distinguished Alumnus celebrates a Leadership Kenosha alumnus who demonstrates exemplary leadership capacity in the areas of leadership impact, community involvement, social-responsibility and advocacy, inclusive leadership, and problem-solving. Leadership Kenosha alumni can nominate someone for the recognition of "Distinguished Alumnus" through March 6. To make a nomination, visit: http://kenoshaareachamber.com/lk/awardnominations.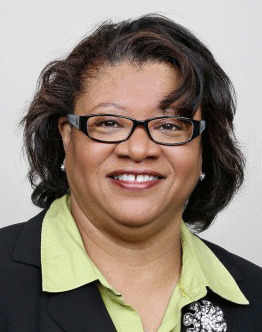 The Exemplary Organization award recognizes a company for its dedication and proven commitment to professional development. Lastly, the Best in Class Award celebrates the alumni class who has the most attendees present at the event.
Attendees will also hear from a keynote speaker, Zina Haywood, on her leadership journey and experience in our community.
"I first moved to Wisconsin in 1993 with a plan to stay in Kenosha for maybe 3-5 years before exploring other opportunities," says Zina Haywood, 1999 Leadership Kenosha graduate and recently retired executive vice president and provost of Gateway Technical College. "Leadership Kenosha is one of the reasons why my family decided to make Kenosha our home. While participating, not only did I learn about all the wonderful things our community has to offer but I also learned leadership truths, such as you can lead from wherever you are — it's not just about your title."
Amber Elizabeth, LK Steering Committee Chairperson and 2020 program graduate added: "We're so excited to be marking this milestone of our 25th cohort with Leadership Kenosha. The program's long-standing continuance and enrollment is such an accomplishment and a testament to what a great program it truly is."
Tickets to attend Leadership Kenosha's 25th Anniversary Graduation are available through May 1. Visit Eventbrite for more information. Sponsorships are also still available and can include tickets to the event: https://kenoshaareachamber.com/lk/sponsor. Individuals can also learn more about joining next year's cohort at
https://kenoshaareachamber.com/leadership-kenosha/.