The UW-Parkside men's basketball team had to sweat things out a bit this past weekend.
So pardon the Rangers if their collective sigh of relief created a nice breeze late Sunday night.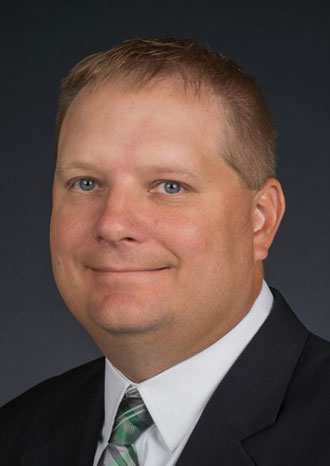 Despite a disappointing early end last week to its Great Lakes Intercollegiate Athletic Conference Tournament run — in which the Rangers were the No. 1 seed and had earned hosting rights — Parkside's body of work throughout the season was good enough to stand up for an at-large berth to the NCAA Division II Tournament, which begins this weekend.
After winning the GLIAC regular-season title outright, the Rangers received a No. 7 seed in the Midwest Regional of the national tournament and will face No. 2 seed Missouri-St. Louis in a first-round game at 2:30 p.m. on Saturday (March 11) at the University of Indianapolis.
The winner advances to play either No. 3 seed Ashland or No. 6 seed Ferris State in Sunday's second round at a time to be announced, with the winner of that game advancing to Tuesday's 7 p.m. Midwest Regional final. All Midwest Regional games are at UIndy, which earned the No. 1 seed in the regional.
Parkside is 21-8 this season, the program's most wins since the 2016-17 campaign, which was also the last time the Rangers reached the NCAA Division II Tournament. That was the last of five consecutive appearances in the national tournament and sixth overall in program history, all under head coach Luke Reigel, making this season the seventh.
With an impressive record and a number of high-quality wins — and an outright GLIAC title, of course — the Rangers have been on track to get back to the NCAA Division II Tournament throughout the 2022-23 season. But that berth was placed in at least a little jeopardy in the quarterfinals of the GLIAC Tournament, when the Rangers suffered a disappointing loss to No. 8 seed Michigan Tech, 73-68, last week Wednesday (March 1) at the DeSimone Arena.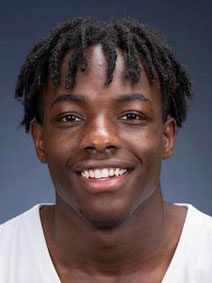 Parkside entered the GLIAC Tournament ranked No. 4 in the Midwest Region rankings. The top eight from each of the eight regions around the country were in line to reach the 64-team NCAA Division II Tournament field. However, conference tournament champions receive an automatic bid, so if those come from outside the top eight, at-large teams can get knocked off the bubble.
That meant the Rangers had to sweat out the remaining conference tournaments throughout the Midwest Region this past weekend and hope there weren't a crazy number of upsets. Fortunately, not enough of those happened to knock Parkside all the way out of the top eight in the region when the national tournament field was announced on NCAA.com late Sunday night.
Getting back to the NCAA Division II Tournament is a gratifying feeling for Reigel, who's in his 20th season leading the Rangers and is the all-time winningest coach in program history.
"It's hard to put into words just how happy I am for this group," said Reigel, who last week was named the GLIAC Coach of the Year, in a Parkside press release. "The team has battled all year, and I truly believe that we deserved to be in the tournament. There just isn't anything better in college basketball than playing in March.
"We know we have a lot of work to do to prepare for an outstanding UMSL (University of Missouri-St. Louis) team. I am so proud of everyone in our program and cannot wait to get to practice (Monday)."
Tritons a big test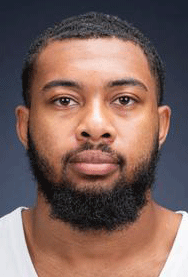 Saturday's first-round matchup against UMSL, which enters the NCAA Division II Tournament with a 21-10 record, obviously won't be an easy task. But Parkside at least has a recent scouting report to fall back on.
The Rangers and Tritons met for a non-conference game back on Dec. 31 in St. Louis, at a time when UMSL had risen all the way to No. 5 in the NCAA Division II coaches poll. Parkside never recovered from a slow start, as the Tritons scored 19 of the game's first 24 points and never trailed in an 81-63 victory.
UMSL scorched Parkside's defense from the field in that game, shooting 57.4 percent (35-of-61), no small feat considering the Rangers have allowed just 66.9 points per game this season, fewest in the GLIAC.
However, a lot has certainly changed since that outing. UMSL suffered a four-game losing streak from Feb. 4-16 and tumbled all the way out of the national rankings, finishing second behind Indianapolis in the Great Lakes Valley Conference regular-season standings.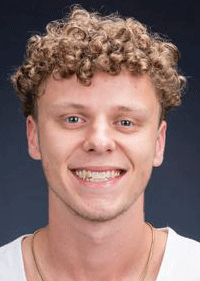 The Tritons recovered to reach the GLVC Tournament championship game this past Sunday in St. Charles, Mo., but there they fell to upstart McKendree, which stole an automatic bid to the NCAA Division II Tournament by winning the GLVC Tournament as a No. 6 seed.
Redshirt junior guard Isaiah Fuller leads the Tritons with 15.5 points per game and was one of five players to score in double figures against Parkside on Dec. 31. A deep, balanced squad, UMSL has a remarkable 10 players on its roster averaging at least 15 minutes per game.
By contrast, Parkside is more heavily reliant on its top five or six in the rotation, but the Rangers feature plenty of firepower within that group.
Leading the way is sophomore point guard Rasheed Bello, who last week was named the GLIAC Player of the Year. Bello tied for third in the GLIAC at 18 points per game while ranking fourth with 4.5 assists per game and first with 2.5 steals per game. As of March 1, Bello's 72 steals ranked third in all of NCAA Division II.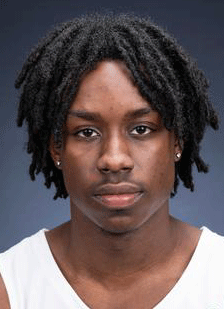 Also for the Rangers, redshirt sophomore forwards Jamir Simpson (14.7 points, 6.1 rebounds per game) and Colin O'Rourke (11.4 points, 5.2 rebounds per game, 45.6 percent from 3-point range), along with redshirt sophomore guard Josiah Palmer (11.8 points per game), were all named second-team All-GLIAC. Additionally, redshirt sophomore forward Nick Brown was named to the GLIAC All-Defensive Team.
The regional winners will advance to the NCAA Division II Elite Eight, with the national quarterfinals, semifinals and championship game all held at the Ford Center in Evansville, Ind., on March 21, 23 and 25.
For more information on tickets and schedules, visit ParksideRangers.com.