NOTE: Christian Life junior Drew Dolphin and St. Joseph sophomore Co'ji Campbell each completed undefeated high school wrestling seasons by capturing the WIAA Division 3 state title in their respective weight classes from Saturday, Feb. 25 at the Kohl Center in Madison. For their impressive achievements, they have each been named Kenosha.com High School Athletes of the Week. Dolphin is this week's feature subject. Campbell, who has gone undefeated two seasons in a row to become the first back-to-back state wrestling champion in Kenosha County history, will be featured next week at Kenosha.com.
If you could conjure up what a high school wrestler should look like at the end of an undefeated state championship season, Drew Dolphin's appearance this past Saturday immediately after the biggest win of his life would be a great model.
Dolphin, a junior at Christian Life School, was bloodied, his entire mouth a fresh crimson due to a tongue laceration that he wasn't even sure of the reason for. And he was hobbled, due to a sprained MCL in his right knee suffered two weeks ago and a sprained LCL in his left knee suffered during the third period of the state title match.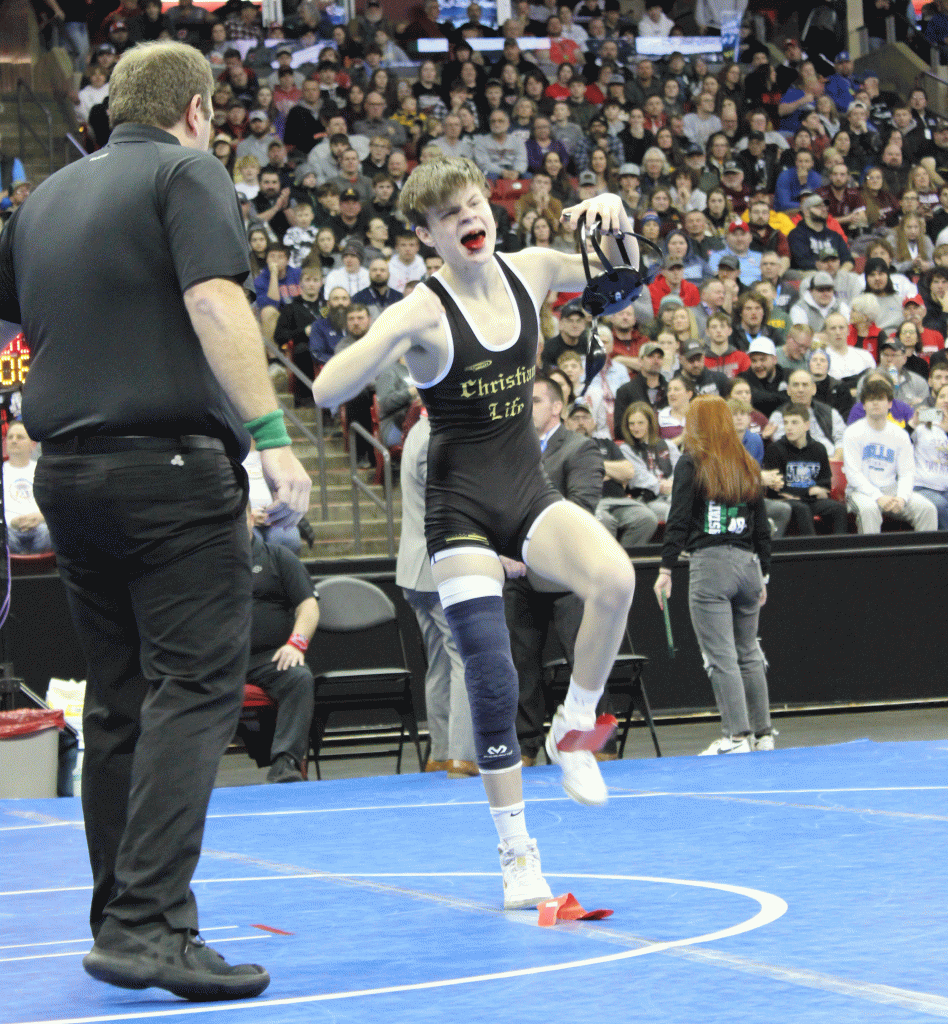 But none of that mattered during that glorious moment on the mat this past Saturday (Feb. 25) at the Kohl Center in Madison.
Because Dolphin was a state champion.
Fulfilling a dream that was born as a kid when he'd watch the state wrestling championships with his father, Jim — a standout wrestler in high school at Wisconsin Lutheran and in college at UW-Parkside — Dolphin finished off an undefeated state title in the 106-pound weight class by edging Pecatonica/Argyle sophomore Aidan Gruenenfelder, 6-5, in a thrilling Wisconsin Interscholastic Athletic Association Division 3 state title match.
Dolphin went 54-0 this season, with 40 pins, and is 121-8 over a three-year wrestling career at CLS that includes three State Tournament appearances, all at 106 pounds. He placed sixth at state as a freshman and fourth as a sophomore. Now, he has his state title.
"It was, 'Holy crap. I did it,'" said Dolphin, getting straight to the point when asked what his first reaction was upon winning the state title.
It certainly took a lot of grit.
Thrilling title match
Dolphin cruised through the WIAA Division 3 regionals and sectionals to make his third straight State Tournament appearance, where he was the No. 1 seed in the 106-pound bracket and thus received a first-round bye.
Following a pin of Stratford freshman Colin Cournoyer in 1 minute, 42 seconds in the quarterfinals last Friday morning, Dolphin outlasted La Crosse Aquinas freshman Roger Flege, 7-5, in the semifinals on Friday night to reach his first state title match, against Gruenenfelder on Saturday evening.
That one took everything Dolphin had.
Gruenenfelder got the first takedown in the first period, but Dolphin managed an escape right away and rode Gruenenfelder out for the rest of the period. A Dolphin escape and another Gruenenfelder takedown squared up the match, 4-4, going into the third and final period.
With the match still tied and 54 seconds remaining before a potential overtime, Dolphin was on top of Gruenenfelder when his left knee gave way.
"It popped," Dolphin said. "I was on top, so I went to my back, because I couldn't put any pressure on it, and he ended up getting an escape from that."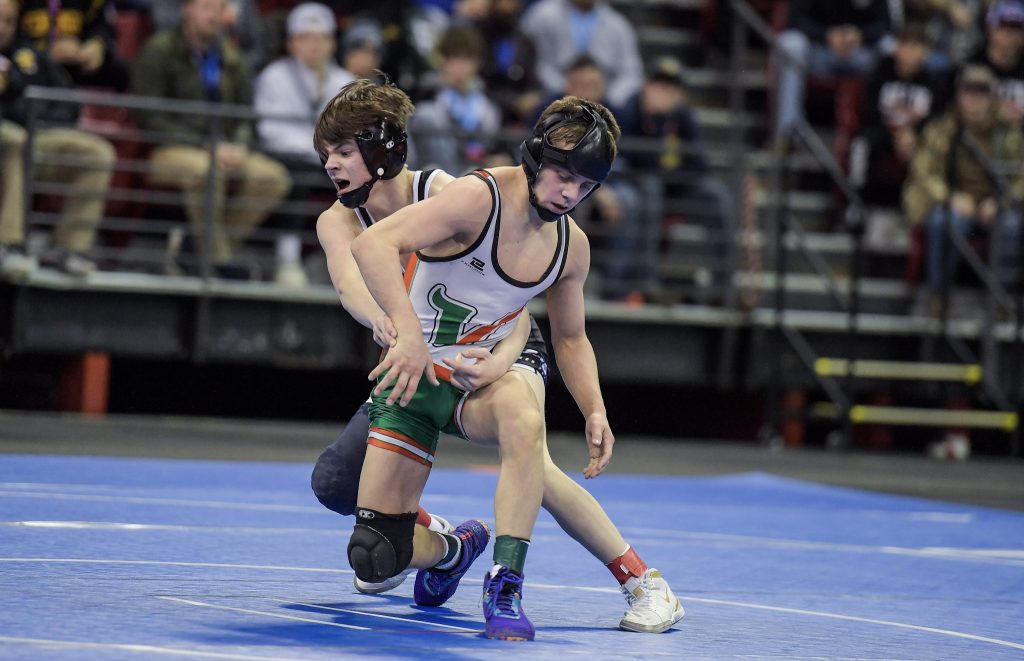 The trainers came out, and suddenly Dolphin was looking at an injury default and a heartbreaking end to an undefeated season.
"When the trainers came over and they were asking questions, I was like, 'Please don't say I can't finish this match,'" Dolphin said.
Watching from the stands, Dolphin's mom, Tara, felt the stinging pain of her son's dream season possibly ending with an injury.
"To see him go down with his left leg, it was a little heart-wrenching and heart-stopping for a second," Tara said. "I know this is what he had planned to do, and I know this was his goal. If he would've not been able to finish, it would've been just absolutely heartbreaking."
But Dolphin wasn't going to go out like that.
He gutted out his knee injury — really, two knee injuries — and scored a takedown of Gruenenfelder with 35 seconds left in the third period. Dolphin needed only to ride out his opponent the rest of the way, and the state title was his.
That's when Dolphin realized he had somehow split his tongue, too, during the match.
"I didn't even know I had a bloody tongue until my dad — I saw blood on his jacket when I hugged him," Dolphin said. "I was like, 'What is that from?' And then he let me grab towels, and he said, 'Here, wipe the blood off.'"
Wrestling family
The Dolphins are definitely a wrestling family.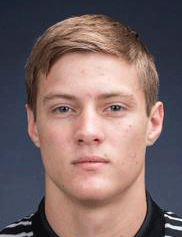 Jim Dolphin wrestled at Parkside — graduating in 2000 — under legendary coach Jim Koch, who founded the program and coached the Rangers for 41 years. Koch died in 2017, and Parkside's wrestling facility is now named the Jim Koch Wrestling Center.
"Jim Koch was a good friend of ours," Tara Dolphin said.
Drew's older brother, Troy, was also a standout high school wrestler at CLS and followed their father to Parkside, where he just completed a fantastic freshman season.
Wrestling at 133 pounds this season, Troy Dolphin helped lead the Rangers to an undefeated Northern Sun Intercollegiate Conference title. He fell just short of reaching the NCAA Division II National Championships, scheduled for March 10-11 in Cedar Rapids, Iowa, falling in the quarterfinals of the Super Region V Championships in Aberdeen, S.D.
Ironically, that happened on the same day his younger brother was winning a WIAA state championship in Madison.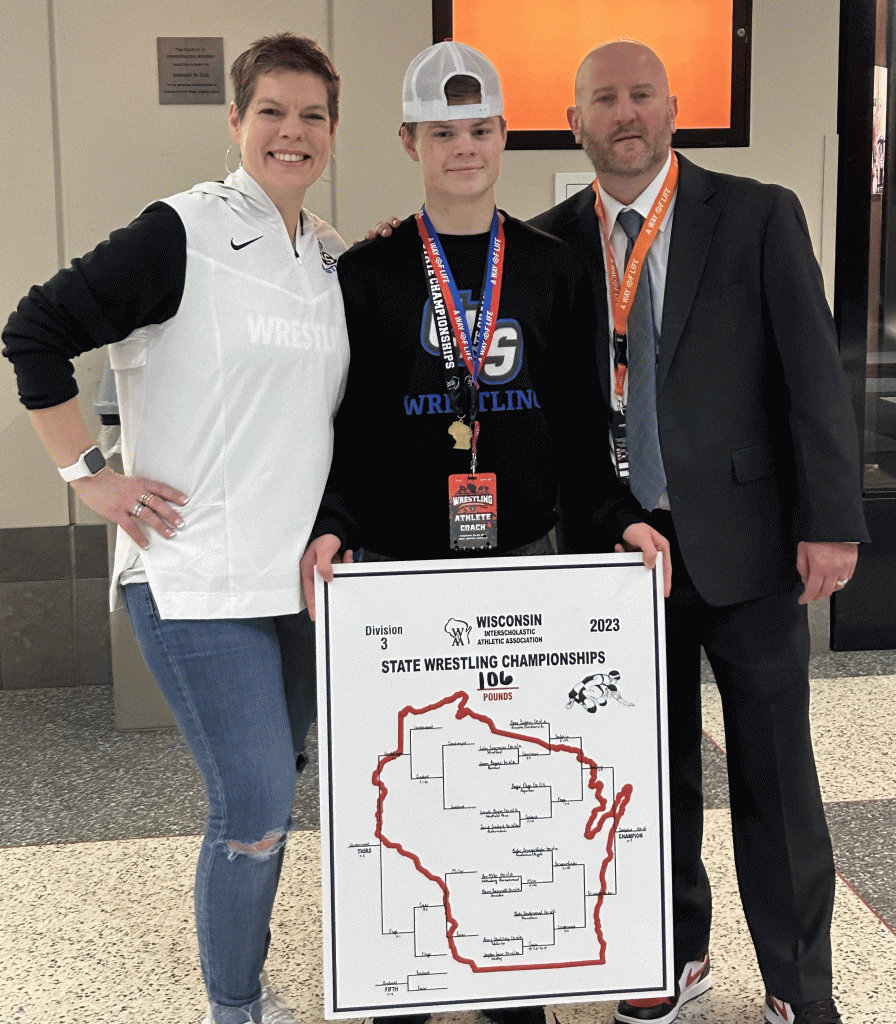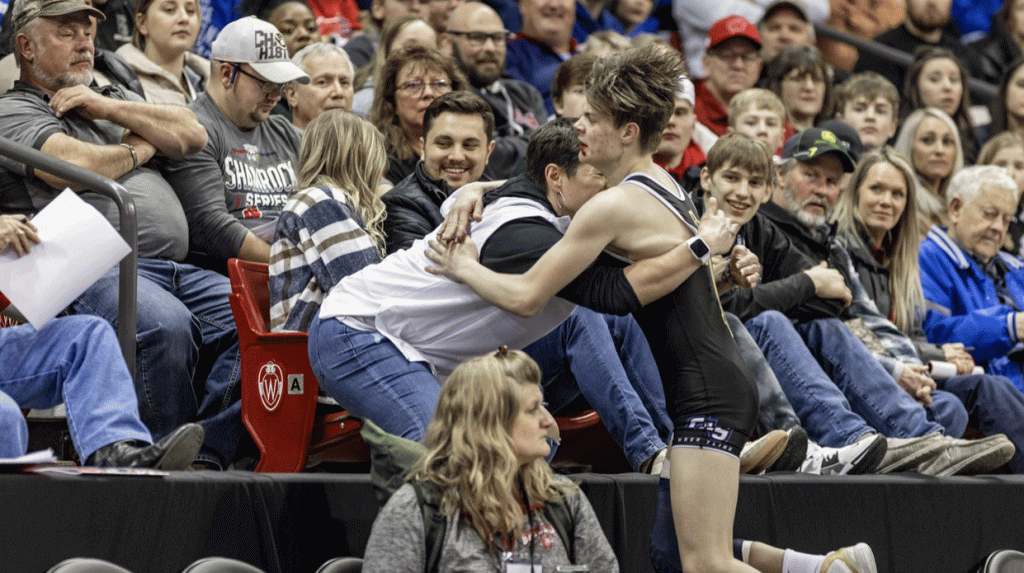 "It was a bittersweet day, with Troy's season coming to an end on Saturday and Drew making the state finals," Tara Dolphin said. "So we were at the highest of highs and the lowest of lows."
Drew and Troy were practice partners at CLS last season. Troy himself was a four-time placewinner in the WIAA Division 3 State Tournament with the Eagles, recording a second, two thirds and a fifth.
Troy is bigger than Drew, so Drew admitted he can't beat his older brother yet in a wrestling match. But he's getting closer.
"He was my practice partner last year. I could not get a takedown on him," Drew said.
"… But he can't take my legs out. I'm getting close to where I can take him down."
Past, present, future
Not surprisingly, Drew Dolphin began wrestling when he was just 4 years old.
He started in the Kenosha Wrestling Club at Tremper before moving out west to the Elkhorn Wrestling Club. Dolphin also spent a year with Toss Em Up Wrestling Academy, based out of Waukegan, Ill., but he has found a home for the past 14 years with Ringers Wrestling Club out of the Bird Azarian Memorial Center (BAM) in Burlington.
All of the hard work paid off for Dolphin with his state title, but it's no time to rest on his laurels. Like most top high school wrestlers, Dolphin has a full schedule of offseason competition in freestyle, Greco-Roman and folkstyle. He cited the Super 32 Challenge, a major folkstyle event, from Oct. 21-22 in Greensboro, N.C., as one big event he's looking forward to this high school offseason.
Dolphin said the knee injury he suffered Saturday in the state title match will keep him off the mat for a month, but then he'll be right back at it. He played football through middle school and baseball through last spring at CLS, but now he plans to focus on wrestling 12 months a year.
"I figured if there's a sport to do in college, it's wrestling, so you've got to give your full time to that and not play any other sports," Dolphin said.
Dolphin may also be working to move up to a higher weight class.
He's wrestled at 106 pounds, the lightest weight class in WIAA competition, through his first three years at CLS. He said he didn't even break 100 pounds until the State Tournament his freshman year, so he was undersized even for the 106-pound weight class then, but this year he said he was "walking around at 110, 112."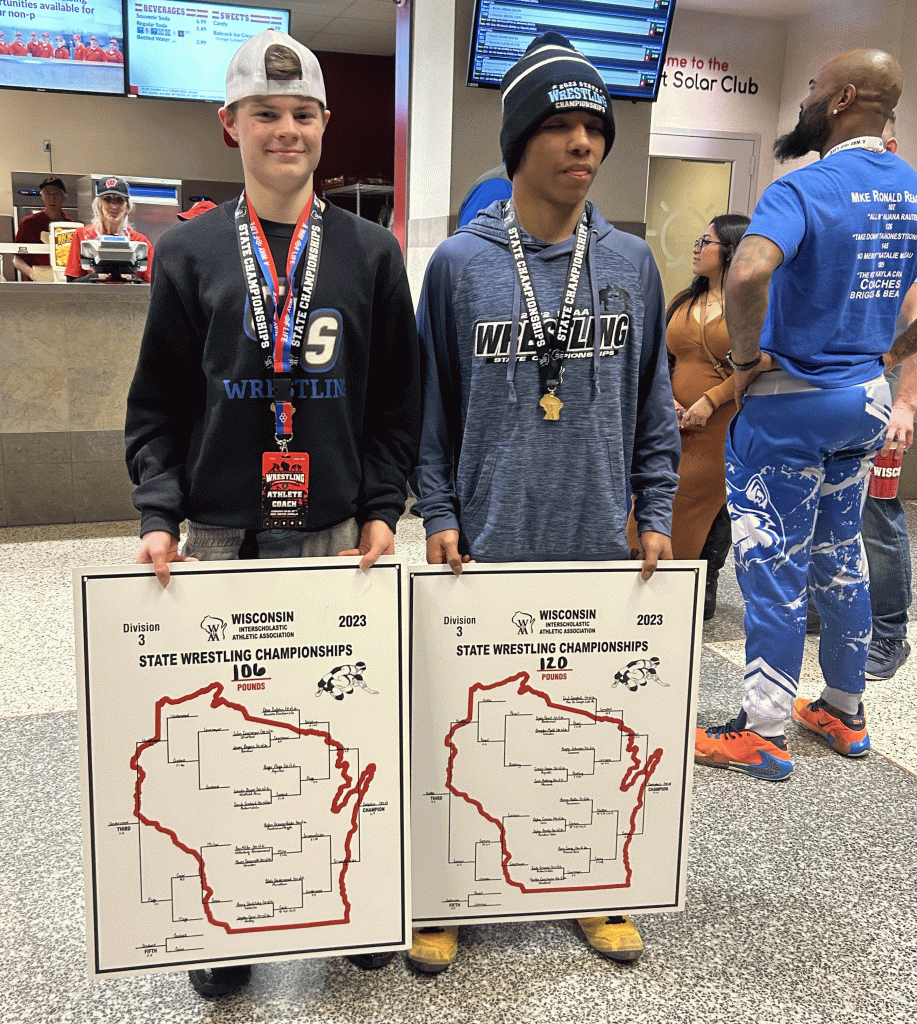 The next weight class in WIAA competition is 113 pounds, so it seems likely that Dolphin would move up into that class as he prepares to compete in college.
"Next year, I'm probably bumping up a weight class (for the) college level, so I'm not super undersized as an incoming freshman," Dolphin said.
As far as where he plans to attend college, Dolphin still has time to figure that out. But he said he has a college visit to Parkside on March 15, where he could potentially decide to follow in the footsteps of his father and brother.
Wherever he goes to college, Dolphin said he plans on one day becoming a chiropractor.
"I've just been interested in it," he said of that profession.
In the meantime, Dolphin has another season to add to his remarkable high school wrestling legacy at CLS. St. Joseph Catholic Academy sophomore Co'ji Campbell also completed an undefeated WIAA Division 3 state title this season at 120 pounds, Campbell's second straight undefeated state title. With this year's titles by Dolphin and Campbell included, that makes 16 WIAA state titles all-time for Kenosha County wrestlers.
And Dolphin will have a chance to join Campbell next season as the only wrestlers in county history to win consecutive state titles.
Dolphin and Campbell have not wrestled against each other at the high school level, but they competed plenty of times in various events growing up. Their high school success, Dolphin hopes, will inspire more kids to get involved in the sport of wrestling.
"It means a lot," Dolphin said. "Hopefully we can have more kids want to come out and wrestle from the Kenosha area."
As Dolphin proved this season, it takes a lot of dedication from a young age and a lot of grit all the time to win a state championship.
"We are beyond excited and beyond proud of Drew for his work, his dedication and his effort, giving up Sunday mornings to go practice," Tara Dolphin said. "He practices six days a week (and) competes the other day.
"So he's had a phenomenal season, and we couldn't be more proud."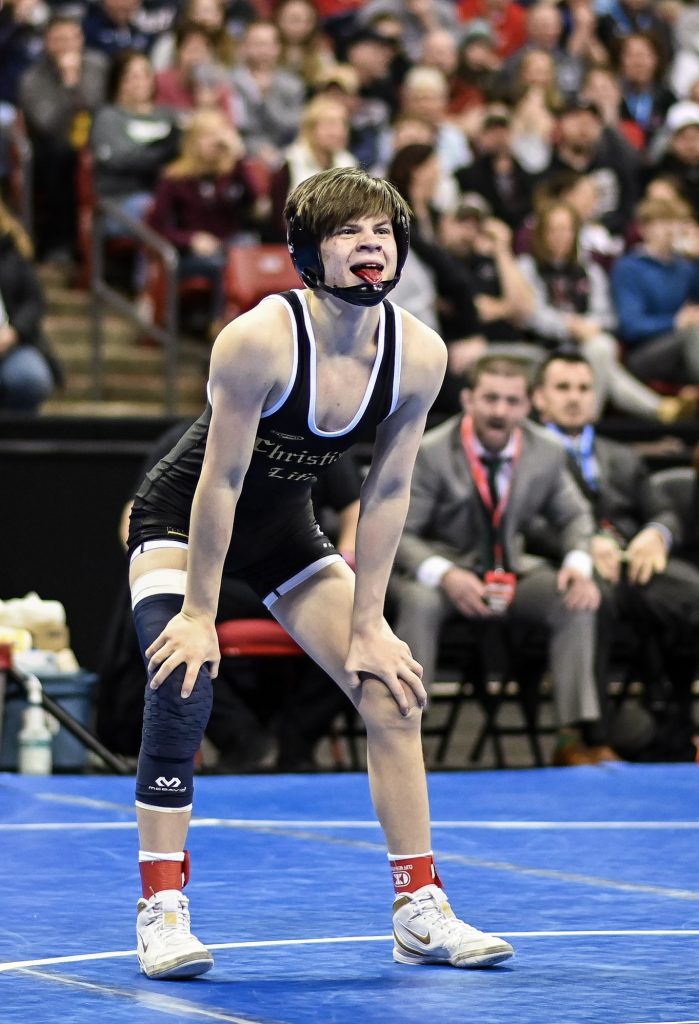 "5 QUESTIONS WITH" DREW DOLPHIN
Favorite food? "Either mac and cheese or wings."
Favorite movie? "It would have to be 'The Sandlot.'"
Favorite music? "Country music." … What did you listen to before your state title match to pump you up? … "Country."
Favorite athlete? "Jordan Oliver (a two-time NCAA national champion wrestler at Oklahoma State who just signed with Bellator MMA to begin his mixed martial arts career)."
Where do you see yourself in 5-10 years? "My plan is to wrestle in college, and then I want to be a chiropractor."