When it comes to recognizing an achievement, Plato's Closet in Pleasant Prairie is ready to celebrate.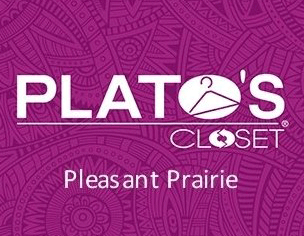 Part of a unique recycling retail store chain that specializes in clothing and accessories for teens and "twenty-somethings," Plato's Closet opened its Pleasant Prairie store at 9020 76th St. in 2013.
With a focus on being fashion savvy and shopping smart, Plato's Closet buys and sells gently used, name-brand apparel — providing a sustainable solution to sell items to get cash on the spot and buy items at 50-70% off regular retail items.
To celebrate, Plato's Closet is offering weekly events throughout the month of March with an official in-store Birthday Party event on Saturday, March 18 with giveaways, birthday treats, and an all-together good time to celebrate the milestone.
"We are happy to be celebrating 10 years in the area," said Brittany Lee of Plato's Closet. "A lot has happened in our community since our store opened in 2013.
"Through it all, we have always been so thankful to the Kenosha/Pleasant Prairie community for their business support — this time is no different. We welcome the community to celebrate with us this month."
There are nearly 500 Plato's Closet locations in the U.S. and Canada. Each location is individually owned and operated. The Pleasant Prairie location is owned and operated by the Davidson family. Plato's Closet is franchised by Winmark Corp., which also franchises Play It Again Sports, Once Upon A Child, and Music Go Round.
All the weekly event details and Birthday Party information will be posted on the store's Facebook and Instagram. For more information, visit platosclosetpleasantprairie.com.