Kenosha's Erica Dolly never envisioned giving interviews or speaking in front of others.
Just the thought of it would trigger an immediate panic attack, an anxiety disorder the Tremper High School sophomore has battled for years.
"It's pretty severe," Dolly said. "First I start feeling hot and then I can't focus. Then I can feel my breathing start speeding up and then I start shaking."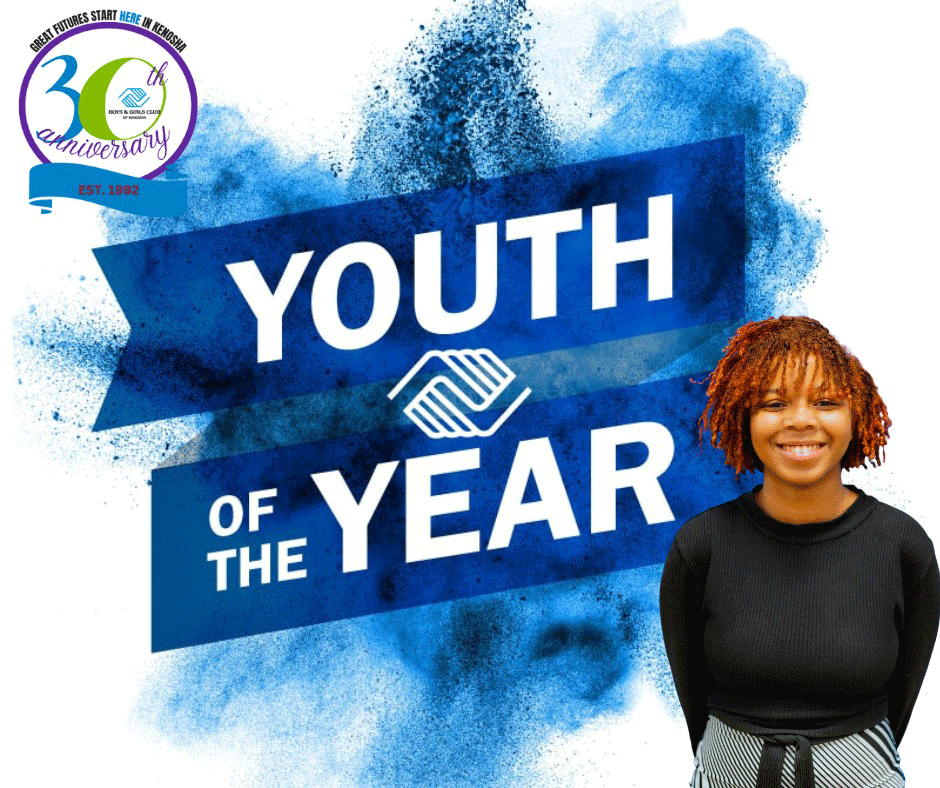 Nothing seemed to help. Nothing, that is, until she met Nicole Washpun, the Teen Center Director at the Boys & Girls Club of Kenosha.
That relationship led to many new friendships and new experiences, which helped Dolly not only control her anxiety but become an inspiration to others.
Behind her incredible growth, kindness and leadership, Dolly was recently named the Boys & Girls Club of Kenosha Youth of the Year.
In turn, she is also the Kenosha.com Kenoshan of the Week.
"I love her confidence and what she's overcome and her just stepping outside of the box," Washpun said. "We've seen her really come out of her shell."
Getting to this point hasn't been easy for Dolly. The 16-year-old attended Bradford High School her freshman year and spent most of her time in the nurse's office.
"I'd have multiple panic attacks every single day," Dolly said. "They'd just tell me to go back to class and it would happen over and over."
Dolly discovered a safe place at the Boys & Girls Club of Kenosha, where she felt comfortable and could manage her stress and anxiety.
"There's not really a way for me to stop them, but I've been able to postpone them," Dolly said. "Being at the (BGCK) has really helped me with that. They've become far less frequent.
"What really goes on in my mind is people staring at me. That's what I feel when I have them. The feeling of everyone looking at me. Being around people (at the BGCK) helped me understand how to be yourself. Nobody ever says anything negative to me. Most of the time, people aren't concerned about it anyways. It was only me worrying about it all the time."
This fall, Dolly transferred to Tremper to be with her brother Jerome Porter, a Tremper senior, and has flourished with new scenery. She's an honor roll student, plays cello in the orchestra, competes in track and field and enjoys dance and skateboarding.
Dolly said she hopes to pursue a career in the trade industry, utilizing her advanced skills in math and measuring.
"People are shocked when I say this," Dolly said. "But I want to become a carpenter."
Kenosha's Kayla Mitchell was named the 2022 BGCK Youth of the Year. The Harborside Academy senior went on to become the first Kenoshan named Youth of the Year by the Boys & Girls Clubs of Wisconsin in March 2022.
NOTE: To nominate a Kenoshan of the Week click here or email Andrew@Kenosha.com.