The Restaurant:
Andy's Drive-In, 2929 Roosevelt Road, is a local historic landmark that hearkens back to the glory days of Kenosha's rich automotive past.
The Featured Dish:
Chopped Cheeseburger — A quarter-pound of chopped burger topped with cheese.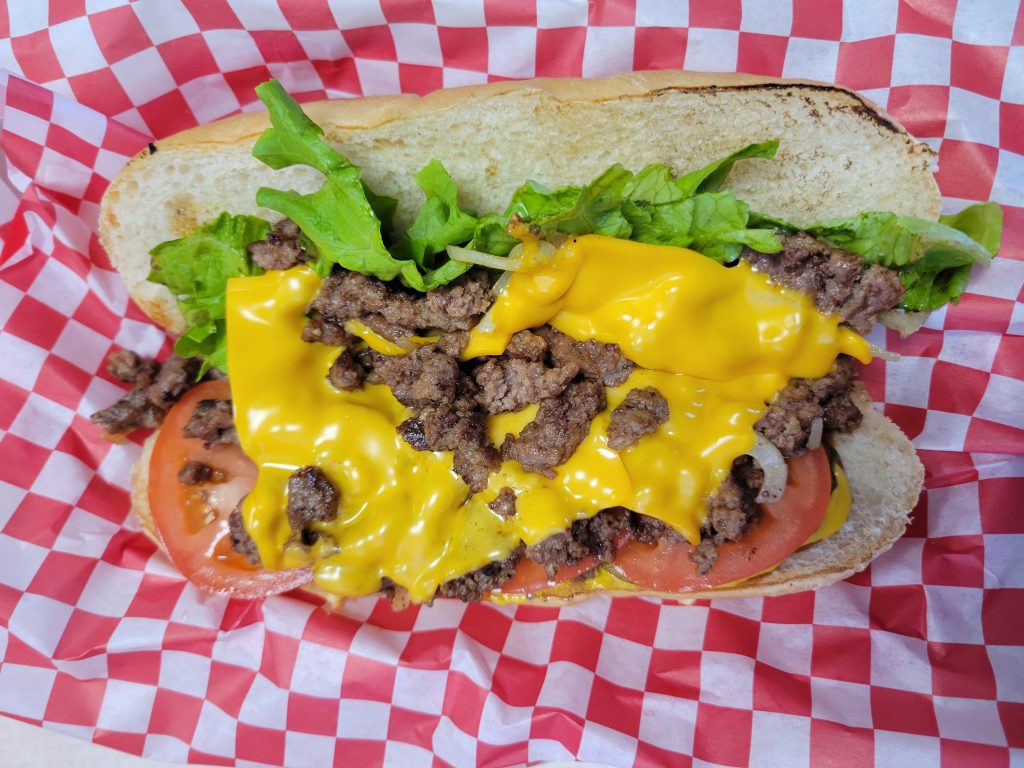 The Flavor and The Story:
After a long hiatus, a Kenosha landmark has returned. 
Completed in 1965, this unique building in the heart of Kenosha and serves as a reminder of times gone by when the family all piled into an American Motors vehicle and ordered windowside cheeseburgers. 
While the current generation's greatest local debate may be Big Star or The Spot, the previous one had an additional carhop cuisine to include in the debate. Now it's back. 
As of Feb. 9, the historic drive-in and diner re-opened with the same commitment to quality, affordable dining in a family-friendly atmosphere. 
With a menu as classic as the location, you won't find any wild or foreign ingredients here. Just simple, good food. 
A great example is the Chopped Cheeseburger.
This local take on the classic New York City sandwich is often described as a combination of a cheeseburger, cheesesteak and sloppy joe.
Rather than forming the ground beef into a patty, it is chopped up with grill spatulas and cooked in smaller pieces and piled atop a bomber-style bun then covered with cheese.

I opted for all the possible fixings including lettuce, tomato, pickles, ketchup, and mustard on my visit and was not disappointed.
The sandwich was full of flavor and the price was so affordable I thought my bill had been rung up incorrectly. 
The Chopped Cheeseburger is available every day for $4.50.
Andy's Drive-In is currently open to enjoy inside or carryout with carhop service to be revived soon. They don't seem to have a website but all their information can be found on their Facebook page.