Those who have enjoyed a real Wisconsin Fish Fry understand its history and significance are far deeper than just a menu item.
It's tradition. It's culture. It's a way of life.
"There's the nostalgia that's built into it," said Ben DeSmidt, co-owner of Union Park Tavern. "Almost everyone who grew up in Wisconsin has been to a fish fry. To continue that for generations brings a sense of family and tradition."
A state known for cheese, beer, brats and old fashioneds, Wisconsin should never go without mention of its fabulous fish fries.
For all of the things a Wisconsin Fish Fry adds to a community, let's not forget one of the most important parts of all: Taste.
Whether it is cod, walleye, haddock, perch or bluegill — or a combination of sorts — Kenosha residents are blessed with a variety of options for their favorite Friday meal.
Based on the fish, taste, seasonings, side dishes and atmosphere, Kenosha.com's team of taste testers narrowed it down to the best of the best and carefully selected a local favorite.
That well-deserved title goes to Union Park Tavern, home of Kenosha's top fish fry.
"There's a lot of great fish fries in Kenosha," DeSmidt said. "I do feel we're the best."
On the day before Lent and the official start of fish fry season, here's a look at the 7 Best Fish Fries in Kenosha: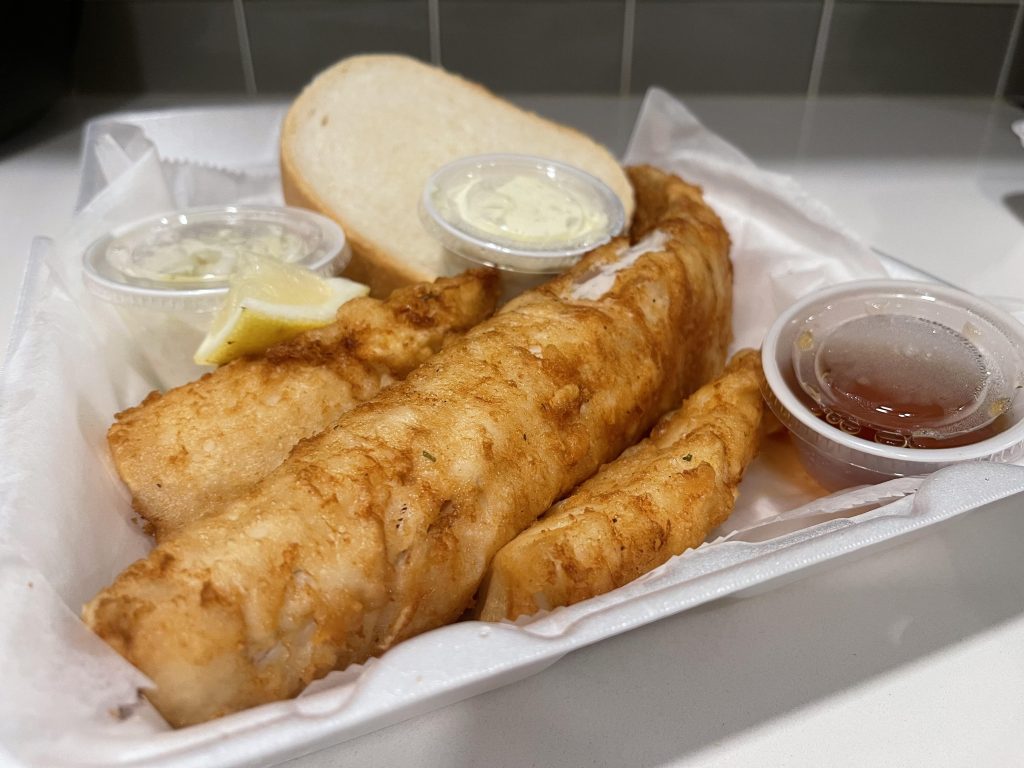 UNION PARK TAVERN
4520 Eighth Ave.
Description: Featuring a variety of fish dinners, combination platters, a la carte offerings, appetizers and desserts, Union Park Tavern stands alone with its (Friday-only) fish fry fare.
Variety: Walleye, cod, perch and shrimp
Price: $25 (Choose two combo)
Did you know? Union Park Tavern uses fresh, high-quality canola oil. "It makes all the difference in the world," DeSmidt said. "It's also a major expense. The cost of oil goes up, just like gasoline." … The cash-only bar/restaurant goes through about 200 pounds of fish every Friday. … Don't forget to start with an old fashioned and end with a slice of key lime pie. "You don't want to rush through it," DeSmidt said.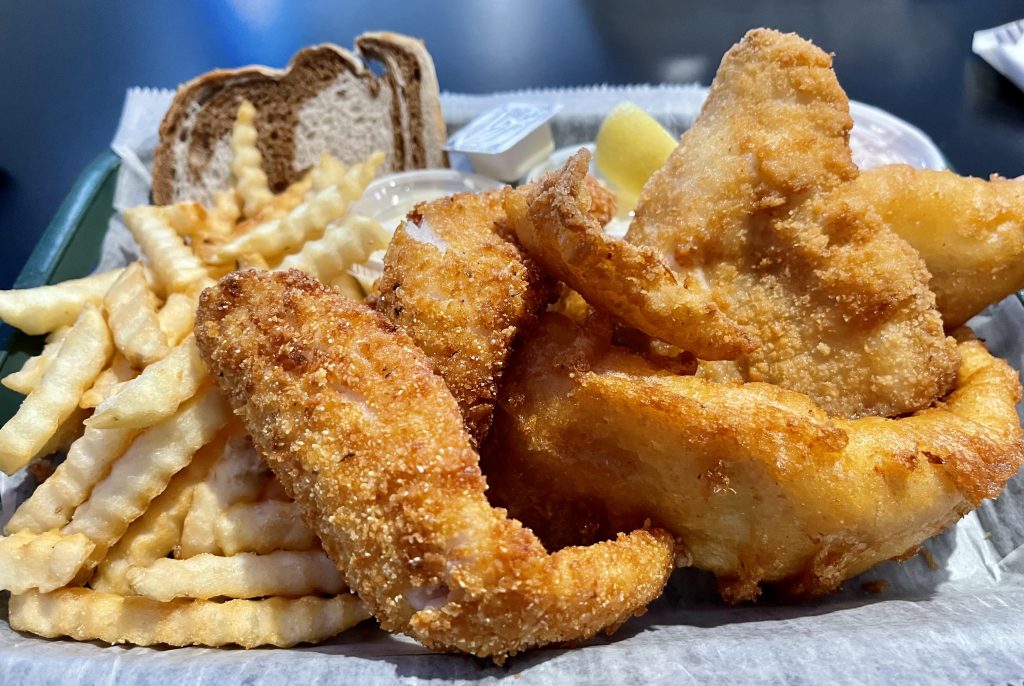 THE BEER GARDENS
3501 14th Ave.
Description: Formerly Sir Arthur's Tavern, The Beer Gardens is a hidden gem that is beloved by its regulars and gaining steam with newcomers for its tasty menu, generous portions and reasonable prices. The bar's Friday fish fry is about as good as you'll find in all of Kenosha. It's fantastic.
Variety: Cod, walleye, perch, bluegill, stuffed shrimp
Price: $18 (Combo platter)
Did you know? The Beer Gardens, which opened in 2018, is located just west of the landing spot for cars that jump the railroad tracks at Pepsi Hill. … Despite being tucked away on the northside, owner Lissa Gittens welcomes local residents to stop over and give it a try. … "We enjoy meeting new people as they come in to try it for the first time," Gittens said. "Something new we've started over the past few years is our baked walleye and cod, which is now a big fan favorite, especially for those not looking for the fried fish."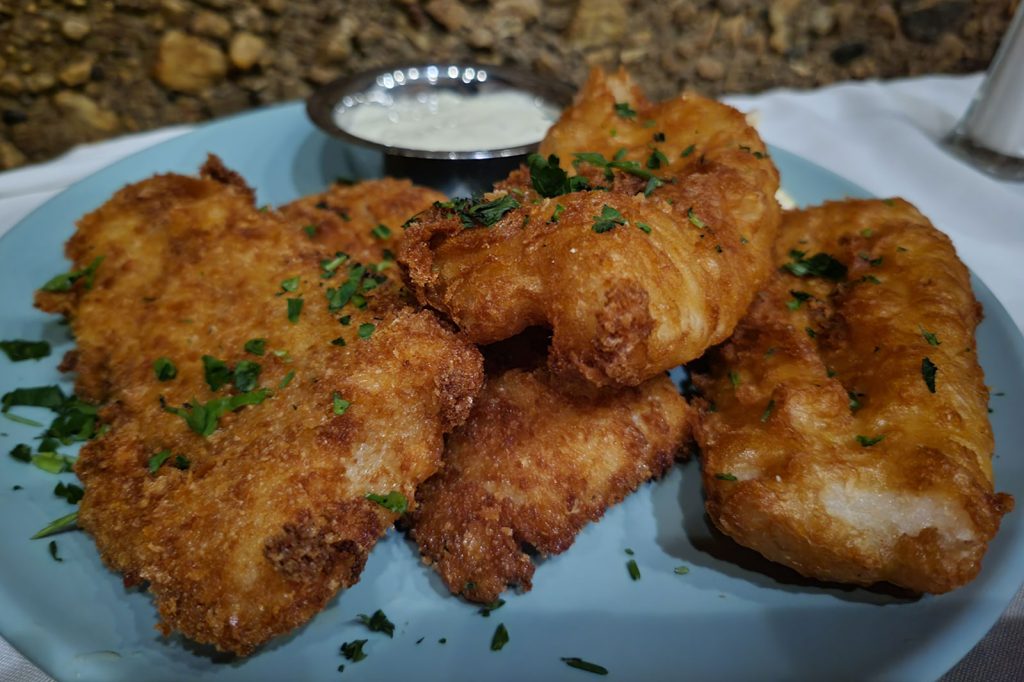 CASA CAPRI
2129 Birch Road
Description: Serving quality, homemade Italian food for 68 years, Casa Capri's Friday fish fry is available all year round. The three-piece cod is available in Italian-seasoned breading or beer batter and served with soup, salad and your choice of potato or vegetable.
Variety: Cod, walleye, perch, bluegill, shrimp
Price: $14.95
Did you know? Casa's bluegill remains an underrated favorite among local foodies. "There is nothing better," Kenosha's Dan Schlicht said. … Casa's cod remains its top-seller. "It has its moments throughout the year," Casa Capri owner Honda Stella said. "But during Lent, it's a no-brainer."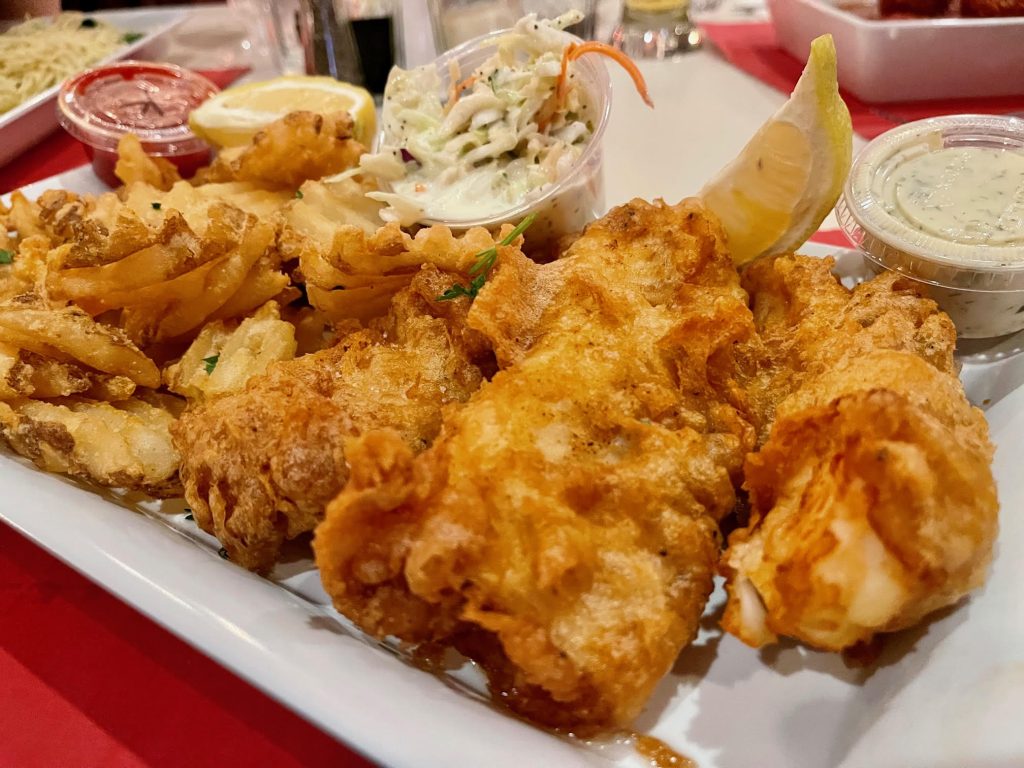 ITALIAN AMERICAN CLUB
2217 52nd Street
Description: Known for its heaping piles of pasta, delicious entrees and fresh-baked cookies, Italian American Club is a classic, old-school Kenosha establishment (since 1923) in a family-friendly atmosphere. Its deep fried, beer-battered cod is served with pasta, baked potato or fries.
Variety: Cod, perch, walleye and bluegill
Price: $14.95
Did you know? Nobody leaves hungry at Italian American, another local Italian restaurant not necessarily known for its fish fry. … "Our fish fry is one of Kenosha's best kept secrets," said Benny Gentile, Italian American Club President. "Even during COVID when we couldn't open the restaurant, we only did to-go orders and sold hundreds of orders per night doing carside to go."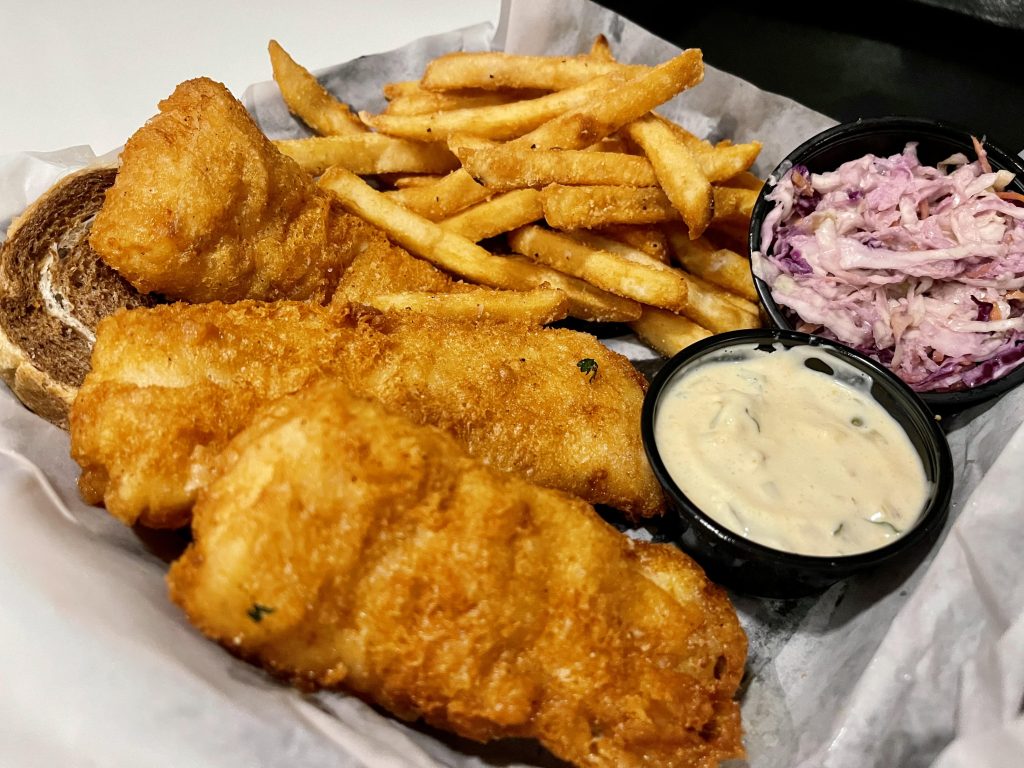 ASHLING ON THE LOUGH
125 56th St.
Description: Ashling's signature dish includes three three-ounce pieces of fresh pilsner battered cod served with fries, homemade creamy coleslaw, tartar sauce and marble rye bread.
Variety: Cod, walleye
Price: $17.95 cod (extra piece $3.95), $21.95 walleye
Did you know? Ashling is one of the few restaurants in Kenosha offering its fish fry seven days a week. … Fish and chips is a common comfort food in Ireland and a mainstay on every menu in the Emerald Isle … Ashling makes a light and fluffy homemade batter, crispy coleslaw and a tasty in-house tartar sauce. … "It's fantastic," Ashling general manager Paul Ward said.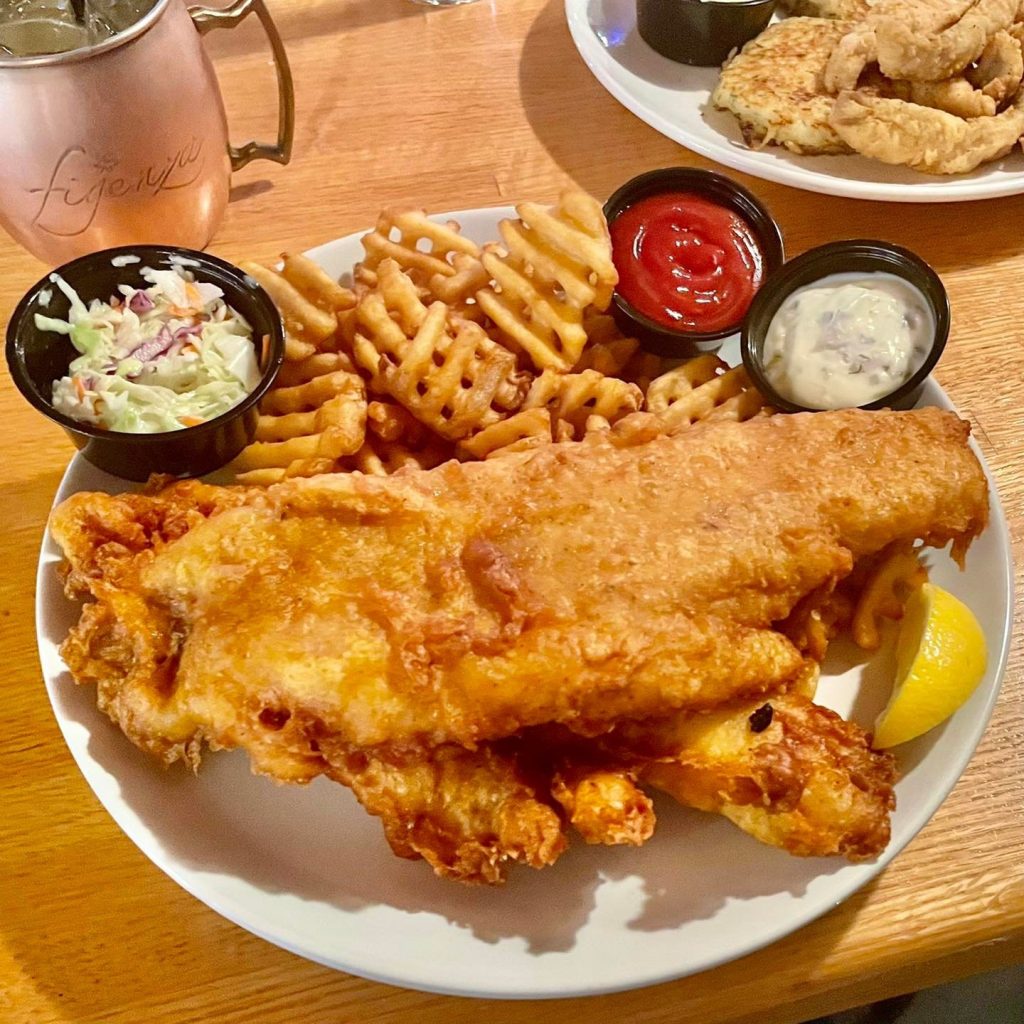 TWISTED CUISINE
7546 Sheridan Road
Description: Fine dining with creativity and comfort, Twisted Cuisine shines with its Friday fish fry. It offers two huge pieces of beer-battered haddock, ranch-breaded perch or a baked cod. All three options are delicious. Side items include homemade potato pancakes, coleslaw and applesauce along with soup, salad and a roll.
Variety: Haddock, perch, baked cod
Price: $16 ($17 baked cod)
Did you know? Celebrating its 17th anniversary on Feb. 28, Twisted Cuisine is owned by Kenosha native Rhonda Bell. … Local residents are encouraged to make reservations at the popular local business, which is currently for sale.… Bell, a Kenosha.com Kenoshan of the Week, recently announced she is looking to start a new chapter in her life centered on family.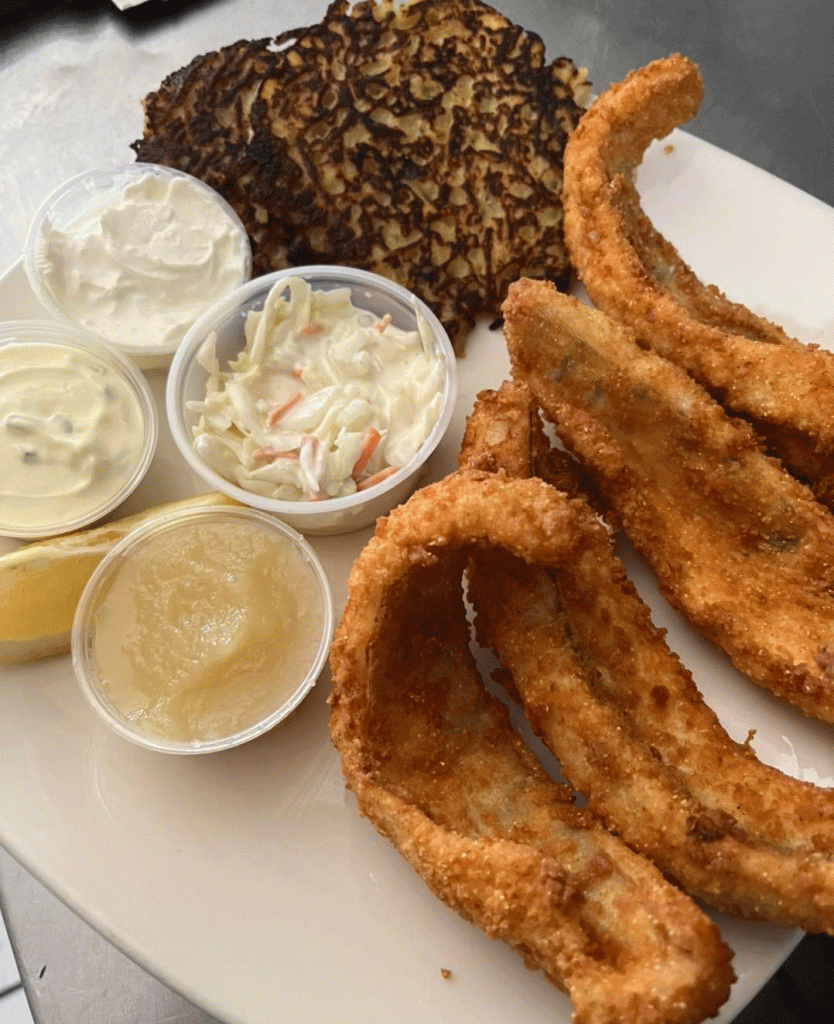 SIEBERT'S PUB
8403 Antioch Road, Salem
Description: Siebert's fried cod comes in two-, three-, and four-piece offerings or a four-piece grilled-fried combo. The fried lake perch is a crowd pleaser as well as the homemade clam chowder.
Variety: Cod, walleye, perch
Price: $15 (four-piece dinner)
Did you know? A mainstay in Kenosha.com's Kenosha Eats feature, Siebert's shines with a variety of entrees, sandwiches and appetizers. … New to the menu (available on Wednesdays) is a pan-fried walleye… Siebert's Reuben sandwich is widely regarded as one of the best sandwiches in Kenosha.