Local residents interested in purchasing the most sought-after paczki in Kenosha will have to set the alarm clock awfully early.
Oliver's Bakery, 3526 Roosevelt Road, had all hands on deck Monday (Feb. 20) — with staff expected to work into early-Tuesday morning — in preparation for its busiest day of the year, Fat Tuesday (Feb. 21).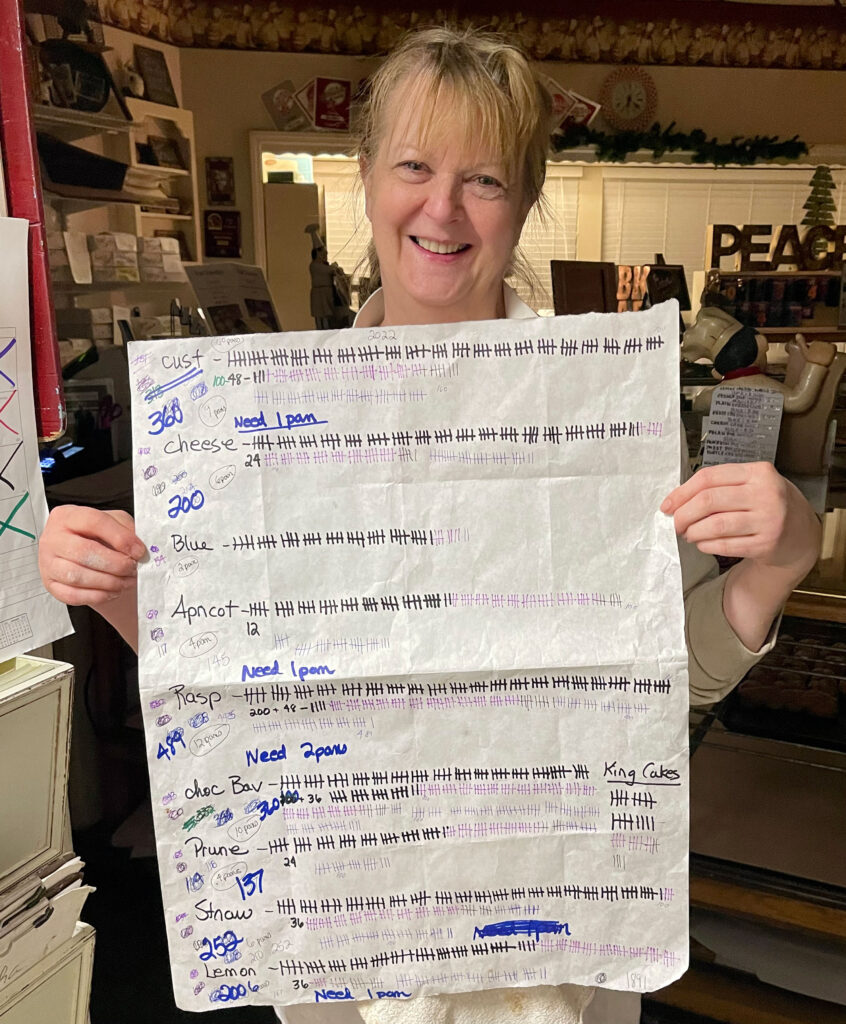 A Kenosha landmark for the past 71 years, Oliver's Bakery will celebrate National Paczki Day and Mardi Gras by serving over 5,000 paczki (pronounced POONCH-key).
The bakery is open from 5:30 a.m. to 2 p.m. Tuesday.
"Every year, we look forward to it," Oliver's Bakery owner Anne Benson said. "It's so hectic, but fun. Even some of my past employees came in to see if we needed help. It's a lot of work. People's bodies are shot when it's over because it's nonstop."
As of 2 p.m. close on Monday, Oliver's had over 3,000 paczki pre-ordered, leaving only a limited supply available for walk-in customers on Tuesday.
Customers can call to place an order, but there are no guarantees, according to Benson.
"I'm working everyone 12 hours," Benson said. "There's not going to be a lot of time to answer phones."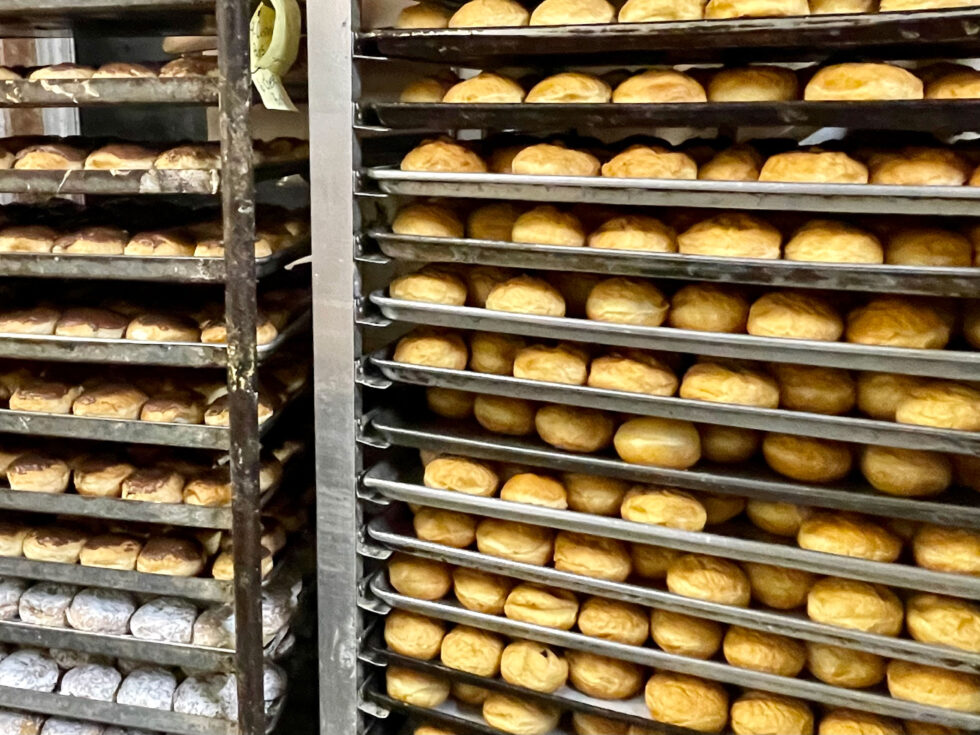 The deep-fried, doughnut-like treats are rich, creamy, flavorful and packed with calories, a perfect indulgence on the day before Ash Wednesday and the start of Lent.
Oliver's paczki cost $1.75. They are stuffed with one of six flavors: custard, raspberry, chocolate Bavarian, prune, lemon and strawberry. If you noticed a few flavors missing, you're not mistaken. There is no cheese, blueberry or apricot this year.
"A lot of people were upset," Benson said. "I had to wait two months to get the cream cheese filling and the cost has tripled in price. Maybe next year I'll bring (those flavors) back."
Oliver's sold nearly all of its king cakes, a steal at $25 each.
"Next year, people are going to be shocked at the price," Benson said. "I couldn't believe the price of making them and it's an all-day process."
Oliver's plans to offer its popular Friday shrimp and cod on Ash Wednesday (Feb. 22). Preorders are recommended by calling 262-652-3984.