RACINE — The county executives from Kenosha and Racine counties are hailing a recent decision by the Kenosha County Food Bank to officially co-locate its operations at the Racine County Food Bank's headquarters.
Kenosha County Executive Samantha Kerkman and Racine County Executive Jonathan Delagrave visited the combined facility on Friday (Feb. 17) to present a joint proclamation celebrating the collaboration.
Incorporated in 2019, the Kenosha County Food Bank, has housed its operations at the Racine County Food Bank since 2021. Throughout 2022, the Kenosha organization engaged in a permanent site selection process that concluded with the decision to remain housed with the Racine County Food Bank for the long term.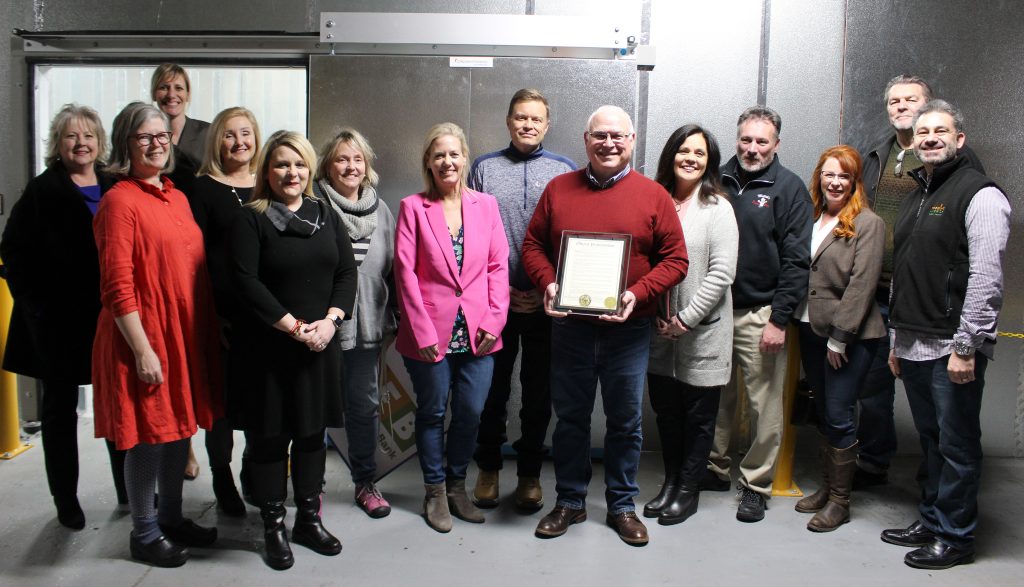 Kenosha County Food Bank leaders say this enables the organization to focus fully on its core mission, while scaling its operations to meet the needs of the community.
"By solidifying our decision to co-locate within the Racine County Food Bank campus — where our overall operational costs have been greatly reduced and our timeline to scale significantly shortened — our impact in the community is improved," said Teri Knuese, Kenosha County Food Bank Board President.
Both county executives praised the organizations for working together.
"This partnership is a terrific example of two organizations with similar missions working together to grow efficiencies and better serve both communities," Kerkman said. "Hats off to everyone involved with building this collaboration."
Delagrave also celebrated the partnership.
"I am thrilled to see these two organizations coming together to address food insecurity in Racine and Kenosha counties," said Delagrave. "This is a great example of what we can achieve when we work together to solve the common challenges facing our communities."
Said Dan Taivalkoski, executive director of the Racine County Food Bank: "This collaboration is a win-win scenario that will efficiently bring more healthy, nutritious food to both communities."
Founded in 1983 as what was then known as Racine County Project Emergency, the Racine County Food Bank today works to facilitate the distribution of food and other necessities to individuals and families in need, through a network of direct service providers. The organization's goal is to equalize distribution of resources through the community and to serve as an advocate on behalf of the community in reducing hunger.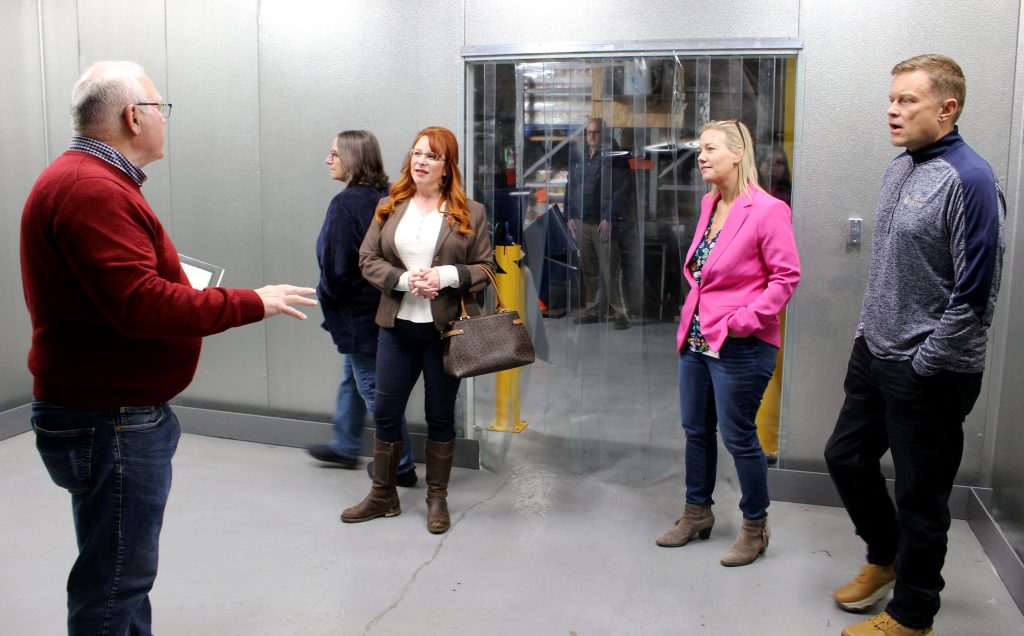 Similarly, the Kenosha County Food Bank positions itself as a hub to source, store and distribute emergency food for distribution by pantries in the community, working to equalize the access that direct service providers have to high-quality food. In 2023, the organization plans to launch a fundraising campaign to hire a full-time director to manage the bank's network more efficiently.
As part of Friday's proclamation presentation event, the county executives, representatives of the United Way of Kenosha and Racine counties, and other guests toured the combined food bank facility. State Reps. Amanda Nedweski of Pleasant Prairie and Robert Wittke of Racine were also on hand.
Among other things, they saw the progress of the installation of a new, full-service refrigeration and freezer system that the Kenosha County Food Bank received with support from Feeding America, the American Rescue Plan & Act, and the Wisconsin Department of Agriculture, Trade and Consumer Protection.
The combined food bank facility is located at 2000 DeKoven Ave., Unit 2, in Racine.
More information about the food banks may be found at https://www.kenoshacountyfoodbank.org and https://www.racinecountyfoodbank.org.