The Restaurant:
Wine Knot, 5611 Sixth Ave., is a chic, yet comfortable, location for quality cuisine in downtown Kenosha that boasts an impressive wine list and beautiful outdoor seating.
The Featured Dish:
Brian's Meatloaf — Bacon-wrapped meatloaf with buttermilk herb mashed potatoes, haricot verts and sweet tomato glaze.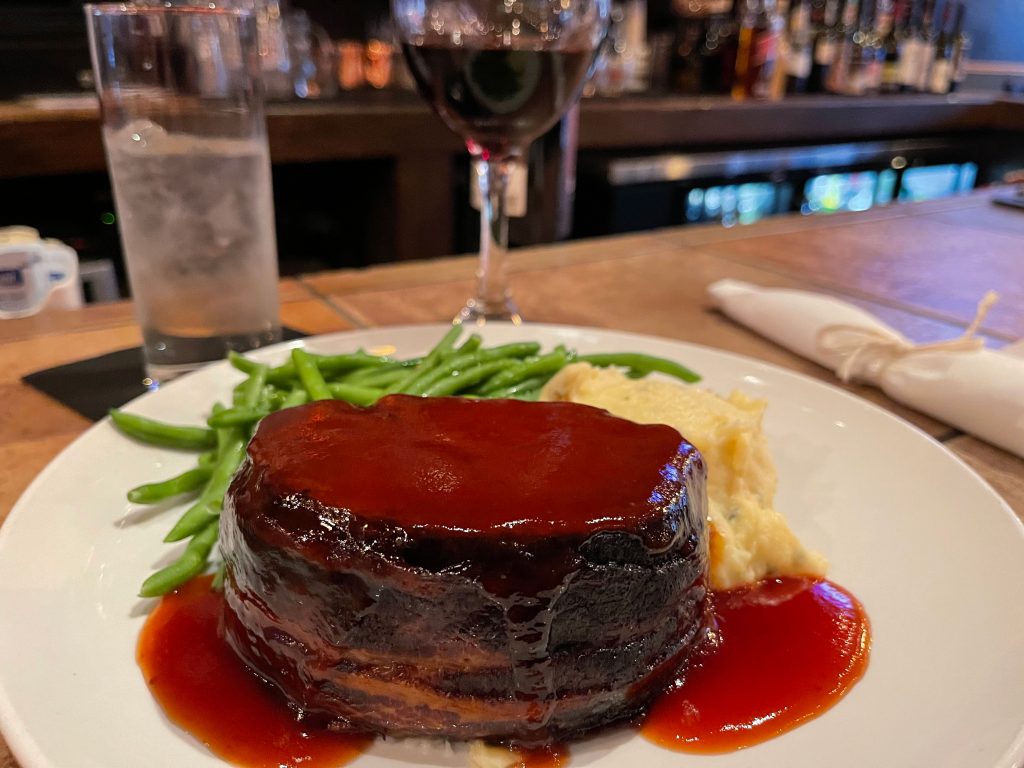 The Flavor and The Story:
For over 15 years, the corner of 56th St. and Sixth Ave. has housed creative cuisine and upscale atmosphere at Wine Knot.
With a warm and welcoming dining room, extra long bar and what is arguably the best outdoor patio in the city, there is perfect seating for any type of guest.
Over the years, the menu has stayed fresh and innovative with countless seasonal updates and new item additions. There are a few favorites, however, that have stood the test of time and remained absolute mainstays.
One such item is Chef Brian Haberski's signature meatloaf. It has been available since his first menu over 15 years ago, and for good reason.
Everything about this dish is a gourmet take on a classic, starting with the meat itself. Rather than a traditional ground-beef blend, Chef Haberski uses a mix of high-quality beef, pork and veal for an incredibly tender and flavorful combination.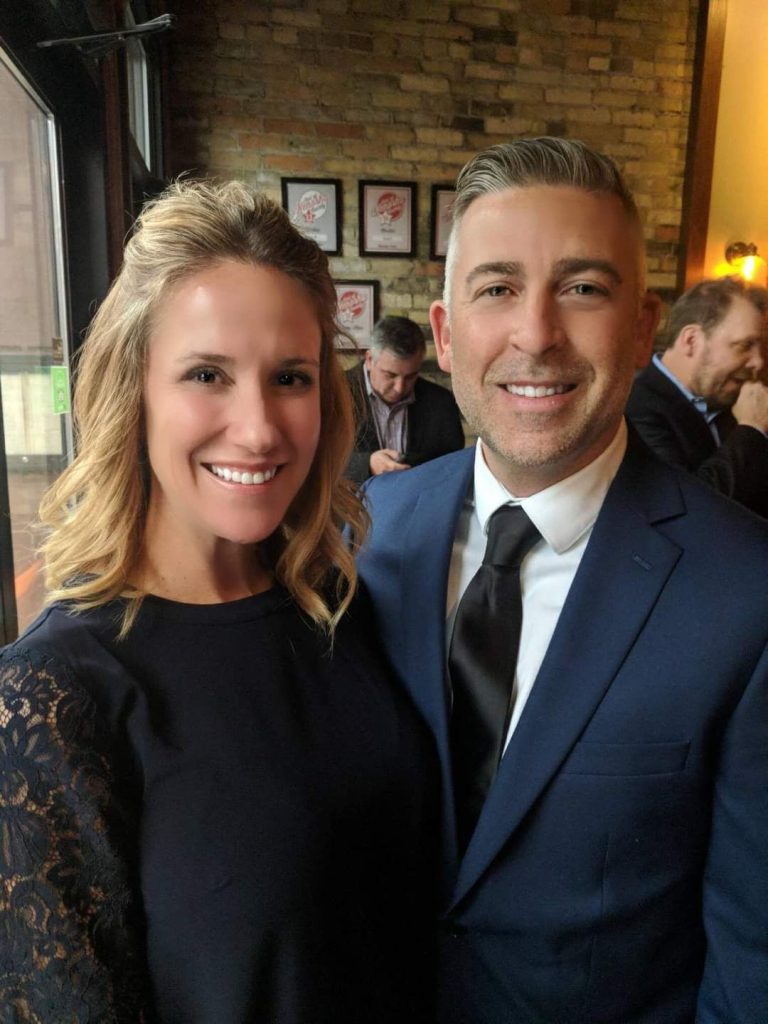 The meat blend is then combined with assorted seasoning and panko breading rather than traditional breadcrumbs for another small variation on the standard recipe.
To really push the loaf itself into world-class status, it is then wrapped in thick-cut bacon before being roasted to perfection. This creates a heavenly crust around the outside of the moist, yet firm, center.
The meatloaf is served in a gigantic slice and coated in a fresh-made sweet tomato glaze that replicates the sweetness and vinegar of ketchup. The distinctive difference, however, is the texture and taste of real tomato sweetness rather than corn syrup and processed sugars.
To further showcase this concept of elevated comfort food, the meatloaf is served alongside the creamiest, most flavorful mashed potatoes you will ever taste. The addition of real buttermilk creates a decadent experience in every bite, accented by the perfect balance of salt and a bit of chive.
Keeping these heavy items company on the plate is an extremely generous portion of haricot verts ,which is, quite literally, French for green beans. French-style green beans are a longer, thinner version of their more common cousin and they are harvested earlier for a more tender and flavorful experience.
Chef Haberski presents them lightly buttered and salted and cooked to perfection. They are warm and fully cooked while still maintaining the ever so satisfying crunch needed to offset some of the softer textures of this dish.
Not only do I thoroughly appreciate the choice of these particular beans for their texture and flavor, but I also love them for how they complete the concept.
The more exclusive version of such a familiar household vegetable with it's French pronunciation on the menu is the perfect punchline. It adds the final decorated detail to the best version you'll ever have of a dish you didn't think deserved to be this elegant.
Brian's Meatloaf is available every day and priced at $18.
Wine Knot is currently open for dine-in and also accepts carryout/curbside orders. You can view this dish and the entire menu at Wine-Knot.com.