Staff at Kenosha County's Brookside Care Center gathered last week for a festive, lunchtime celebration of Black History Month.
And if you left hungry, you must have been at the wrong event.
"That's what you call ethnic food," said organizer Delores Champagne, looking out over a buffet line replete with fried chicken, greens, sweet potatoes, cornbread, mac and cheese, red beans and rice, and more.
All of it was cooked from scratch in the employees' homes, brought in for the group celebration.
"You don't buy anything; you cook it from scratch," Champagne said. "It's called 'togetherness with love.'"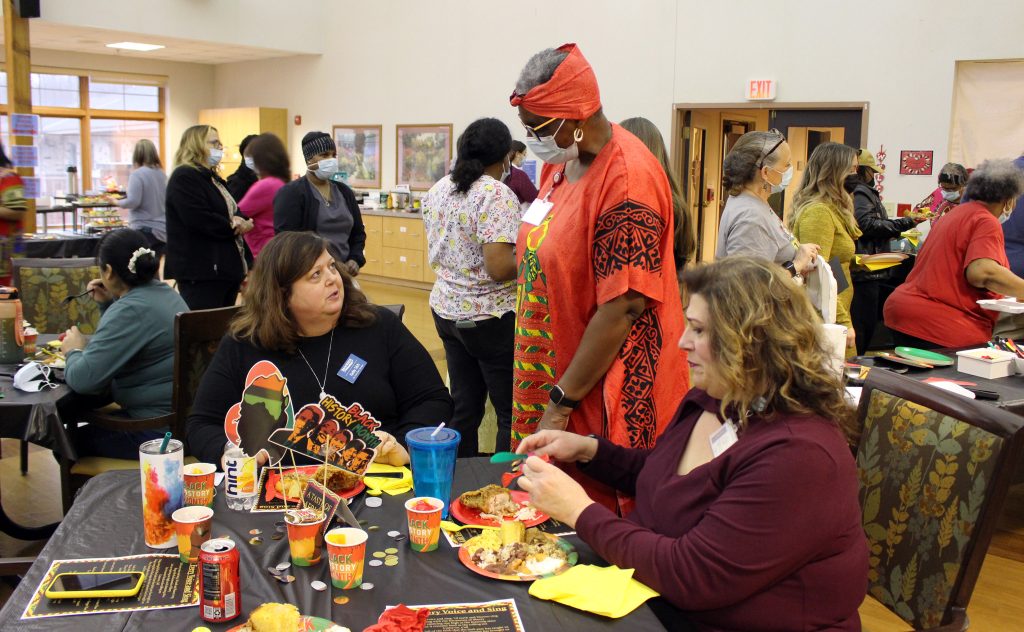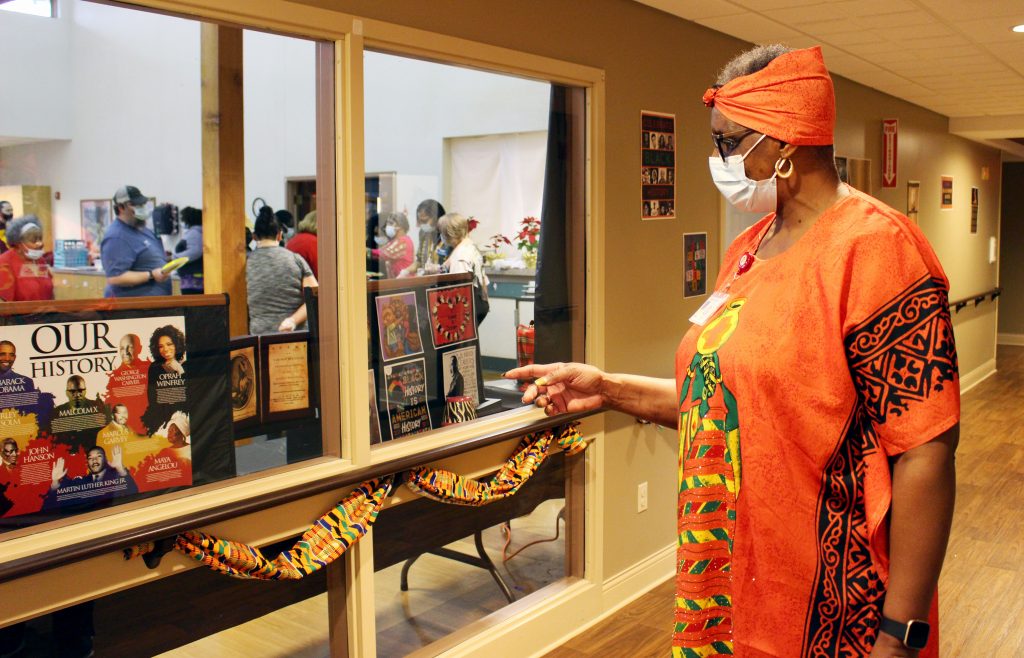 Champagne, a certified nursing assistant at Brookside, was approached about reorganizing a celebration that hadn't been held in recent years, and she more than delivered.
"We normally celebrate Black History Month every year, but we didn't the last couple of years because of COVID. I was asked if I could help bring it back, and I was more than happy to do it."
In addition to the bounty of foods, the celebration included displays — many of which will remain out for all to see throughout February — featuring profiles of famous Black Americans, Afrocentric outfits, and information about the history of Black History Month and other related celebrations.
"This is a great way to bring our team together, celebrating Black History Month with each other and with our residents," said Brookside Administrator Lynda Bogdala. "My thanks go to Delores and everyone who joined in the festivities."
More information about Brookside and its sister facility, Willowbrook Assisted Living, is available at brooksidecarecenter.com and willowbrookofkenosha.com.