Former Carthage College men's basketball coach Bosko Djurickovic will be inducted into the Wisconsin Basketball Coaches Association Hall of Fame, the organization announced recently.
The Hall of Fame Banquet is scheduled for Sunday, Sept. 24 at the Glacier Canyon Lodge of the Wilderness Resort in Wisconsin Dells.
Djurickovic is one of two former college coaches being inducted. Rice Lake native Harold Olsen, who was the head coach at Ohio State University from 1922-1946, is being inducted posthumously.
For the complete list of inductees, see below.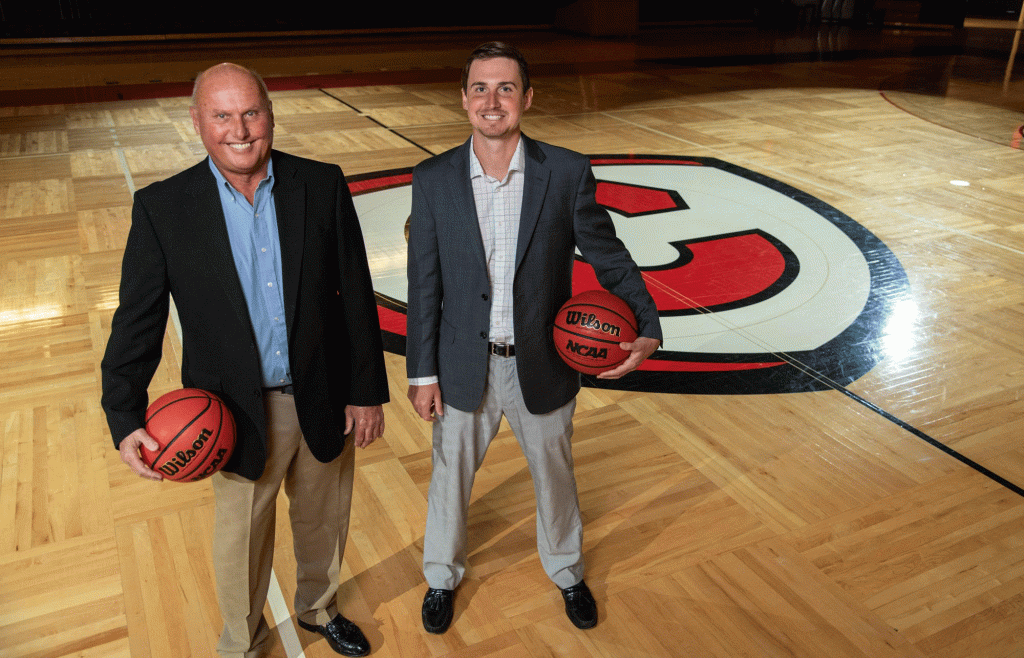 Djurickovic capped a storied career after the 2019-20 season, finishing as Carthage's all-time winningest coach with a record of 371-247. In 24 seasons at the helm, Djurickovic, a three-time College Conference of Illinois and Wisconsin Coach of the Year, led Carthage to five conference championships after winning only one in the previous 50 seasons. Carthage also made four NCAA Tournament appearance under Djurickovic, including a run to the Final Four in 2002 in which the Red Men finished third with an overall record of 28-2. Carthage also made a trip to the Elite 8 and two Sweet 16 appearances.
Prior to Carthage, Djurickovic served as the head coach at North Park in Chicago for 10 seasons, winning national championships in 1985 and 1987.
In 34 seasons as a head coach, his record of 567-326 (.635) ranked 30th all-time among NCAA Division III coaches. His 305 career CCIW wins is second only to Dennie Bridges of Illinois Wesleyan.
"I've been lucky and blessed to have done what I loved for 46 years," Djurickovic said when he announced his retirement. "There wasn't a day that I did not enjoy."
Steve Djurickovic, Bosko's son and Carthage's all-time scoring leader, replaced his father as the school's 22nd head coach after spending six seasons as an assistant. The Firebirds are currently 8-6 in the CCIW and 16-7 overall.
2023 WBCA Hall of Fame inductees
High school coaches—Scott Anderson, Stevens Point; Kevin Bavery, Middleton; Steve Board, Richland Center; Troy Cullen, Kimberly; Jim Doolittle, Fall River; Scott Herrick, Milwaukee Pius XI; Mark Lierman, Shullsburg; John Mielke, Antigo, Appleton; Paul Millan, Goodman; Dave Schultz, Waukesha West; Dan Wandrey, Brookfield Central; Dave Wenzel, Fox Valley Lutheran
College coaches—Bosko Djurickovic, Carthage; Harold Olsen, Ohio State
Assistant coaches—Ron Kading, Potosi; Tony Servais, La Crosse Central
Friends of the game—Ralph Davis, Milwaukee; Dave Strasburg, Fall Creek
Officials—Tallendra Carson, Milwaukee; Norm Knauf, Weston
Players (Girls)—Dr. Sue Bartz, Green Bay West; Sarah (Meyer) Gard, Lena; Meredith (Onson) Ottman, Oshkosh West; Kelly (Schwerman) Leibham, Kettle Moraine; Jan Zimmerman, Fall Creek
Players (Boys)—Brian Butch, Appleton West; Andy Chesser, Milwaukee Lincoln; Alex Compton, Madison West; Mike Johnson, Phillips; Steve Novak, Brown Deer; Tim Paterick, Janesville Craig; John Schell, Cumberland