Jeff and Michelle Hansen have been together for 37 years total and were married just about 33 years ago at the Kemper Center.
And, Michelle says, they've always received a nice observation from others about their marriage.
"Everywhere we go, people tell us, 'I wish I had a marriage like Jeff and Michelle. They are just the cutest couple,'" Michelle said.
Well, the Hansens can go ahead and make that "cutest couple" title official.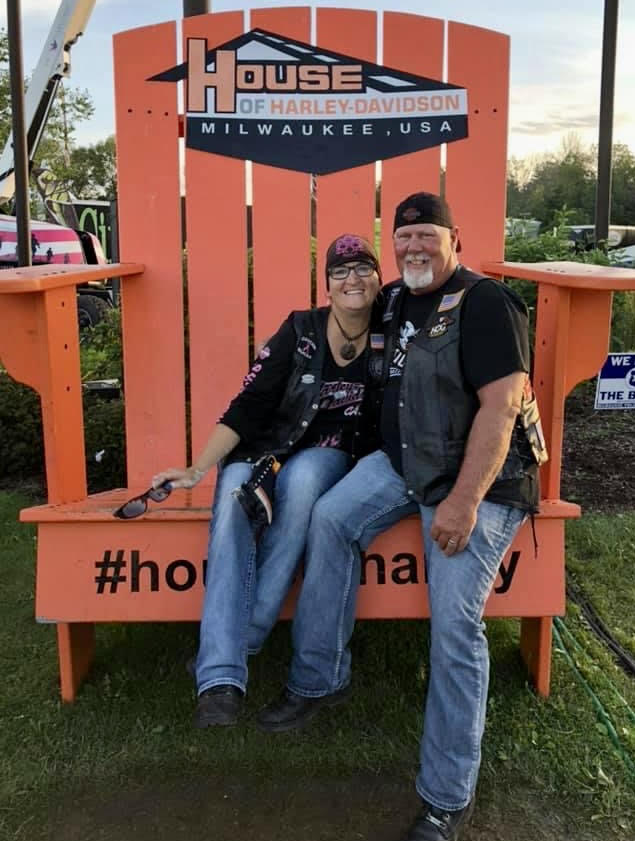 After a week of voting, Jeff and Michelle Hansen emerged as the winners of Kenosha.com's second annual Kenosha's Cutest Couple Contest. Out of 30 couples chosen as finalists, the Hansens received the most votes (likes, hearts, etc.) on Kenosha.com's Facebook page. Voting ended at 11:59 p.m. on Super Bowl Sunday, just in time to celebrate Valentine's Day on Tuesday.
The Hansens received nearly 1,400 votes to claim first place in what turned out to be a tight race for the top spot. Steve and Charlie Erdall made a strong bid for first place and finished second with 1,090 votes, followed by Kurt and Terri Wruck with 955.
With their first-place finish, the Hansens received a prize package worth nearly $900 from area businesses, including:
The second- and third-place finishers received a variety of prizes, including:
Met at Wilmot Raceway
A huge assist for the Hansens winning this contest goes to the venerable Wilmot Raceway, without which Jeff and Michelle may never have even met.
It was 1986, and both Jeff and Michelle's father worked on the pit crew for different racing teams, so they were friends in that world. Michelle attended a race at Wilmot Raceway with her father and noticed Jeff riding a 4-wheeler.
"We tell everyone this story — I said, 'Dad, who is that across the way over there?'" Michelle said in a phone interview Monday morning. "He said, 'Who?' I said, 'That person right there on that 4-wheeler. See him going by?'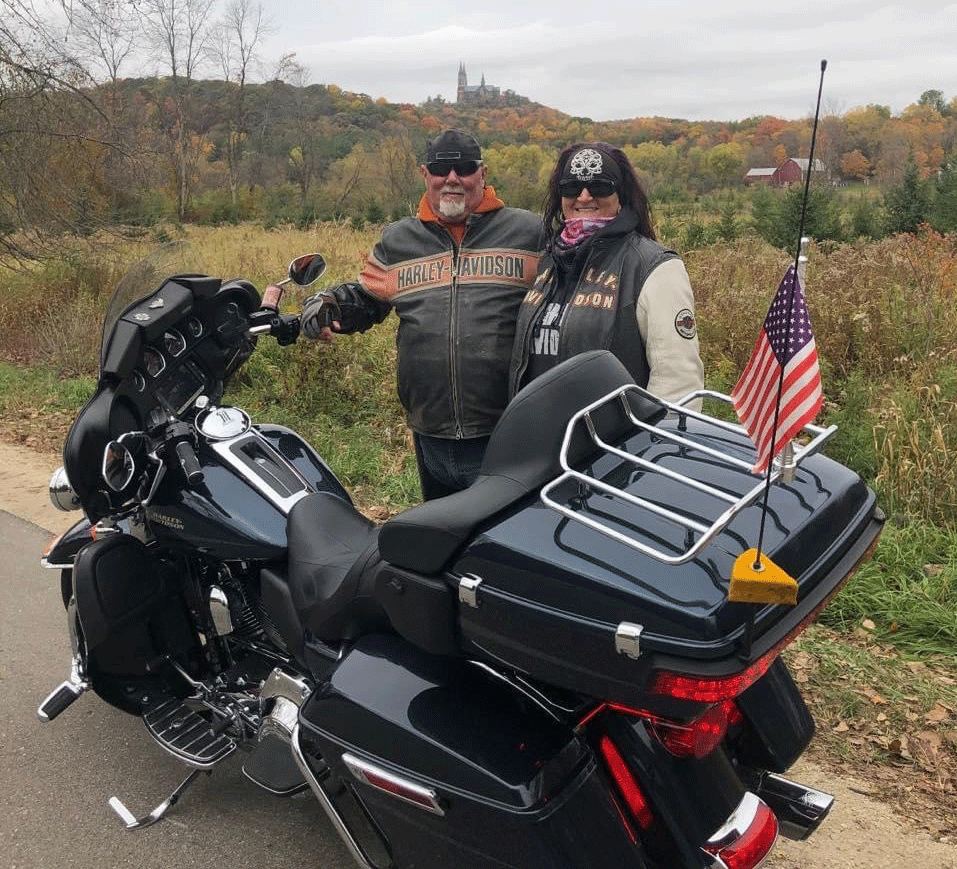 "He said, 'Well, that's Jeff.' And I said, 'Well, I want to meet him.' He said, 'OK.' I met him. That was it."
Jeff and Michelle were married in the Kemper Center chapel on March 17, 1990. They have two children together, a son and a daughter, and according to daughter April Helton — who nominated her parents for the Cutest Couple contest — Jeff and Michelle "are the epitome of true love."
"I honestly have a hard time putting into words the love these two have for each other," April wrote.
"… They are the most beautiful, selfless, hard-working, nurturing people you will ever meet. I couldn't have asked for a better relationship to look up to. They are so deserving of the title 'Cutest Couple.'"
Halloween and Harleys
Michelle is basically a lifelong Kenoshan, having moved here from Florida at the age of 6. She attended Southport Elementary, Lincoln Middle School and Bradford High School, graduating in 1984. She now works as a medical assistant.
Jeff, meanwhile, is originally from Union Grove before moving to Kenosha. He works for Cicchini Asphalt, where he's been for 25 years.
While they can now be known as the "Cutest Couple," Jeff and Michelle have long been known for something else to the neighbors of their home on 36th Avenue, near Bullamore Park.
In the fall, their house is known as the "Halloween House."
"People will come by in September, and they'll say, 'When are you putting up the Halloween stuff? Why isn't the Halloween stuff up yet?'" Michelle said. "God forbid, it's not up by Oct. 1. They're wondering, 'Oh gosh, what's happening?'
"My husband has done all the props himself. He made a big arch out of Styrofoam, and then he has 12-foot skeletons. All the stuff he has in the yard is homemade, and people just love it. They say, 'We come here every year to do our Halloween photos. We look so forward to it.' It's quite the thing."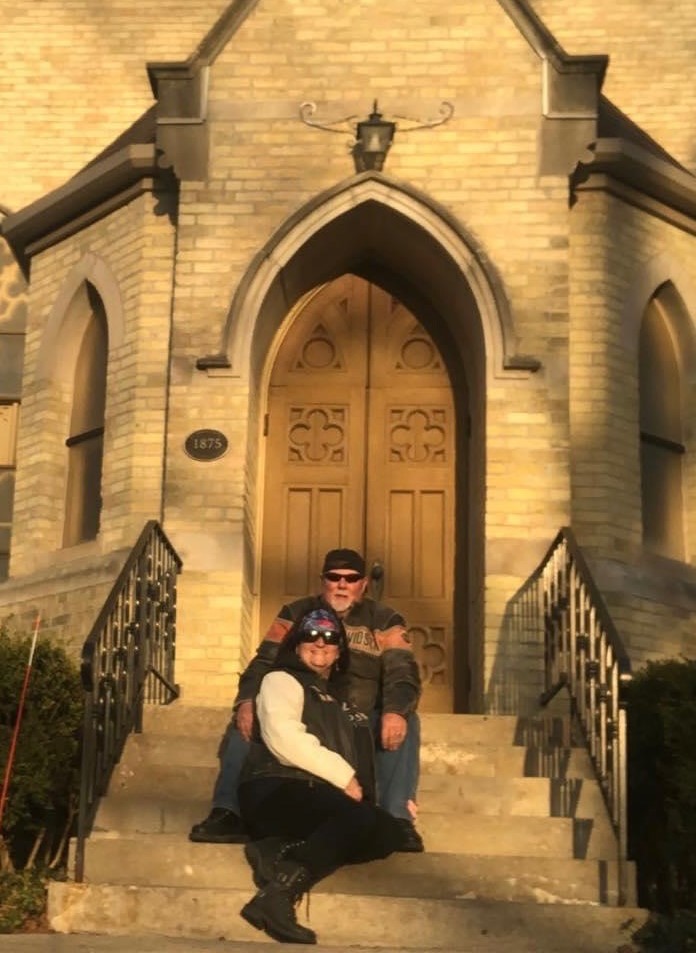 Jeff and Michelle are also big Harley-Davidson aficionados and got into the motorcycle-riding lifestyle 10 years ago, Michelle said. They love to ride for all sorts of rallies and events.
"We love to support our veterans, because we are a military family," Michelle said. "So we like to go support the veterans, anything to do with children. We like to do all of it."
So did they hop on their bikes over the past weekend for the spring-like weather?
"We wanted to go out (Sunday), but we put our motorcycle in winter storage, in the garage, and we just didn't want to bring it out for one day," Michelle said.
"… We have patience. We can wait."
That patience is something that will serve you well in over three decades of marriage, as Jeff and Michelle Hansen surely know.
And for this year, they can rightfully lay claim to being Kenosha's Cutest Couple.
"I was just beside myself to win this," Michelle said. "It's just, wow. Thank you so much."