On Jan. 20, 1980, Carthage College product Jim Jodat returned the opening kickoff in Super Bowl XIV for the Los Angeles Rams.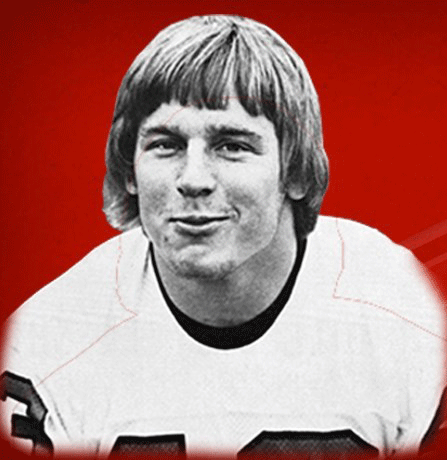 Jodat's 16-yard return was the first play in his Rams' 31-19 loss to the Pittsburgh Steelers before 103,985 at the Rose Bowl in Pasadena, Calif.
The Milwaukee native fielded Matt Bahr's boot in the bright sunshine on the numbers at the 10-yard line and headed to the right sideline. He was dragged down out of bounds by Robert Moser.
Here is a clip of the return https://twitter.com/carthagecollege/status/1092121810236252164?s=21
Jodat returned another kick in what was the last of the "Steel Curtain's" four Super Bowl victories of the decade. Jodat's second return went for nine yards early in the second quarter. He was also tackled by Moser on this play.
A reserve running back in his third season, Jodat did not record an offensive statistic in the Rams' inaugural Super Bowl appearance.
Notes: Jodat played seven seasons in the NFL for the Rams (1977-1979), Seattle Seahawks (1980-1982) and San Diego Chargers (1982-1983) after four years at Carthage where he was one of the most decorated players in program history. … Playing for legendary coach Art Keller, Jodat was a four-time first-team All-CCIW pick, the league's Offensive Player of the Year and a second-team NAIA All-America in 1975. … The Pio Nono High School graduate (which later would become St. Thomas More) is the all-time leading rusher at Carthage (4,079 yards) and in the CCIW (3,524 yards). … Jodat died in 2015.