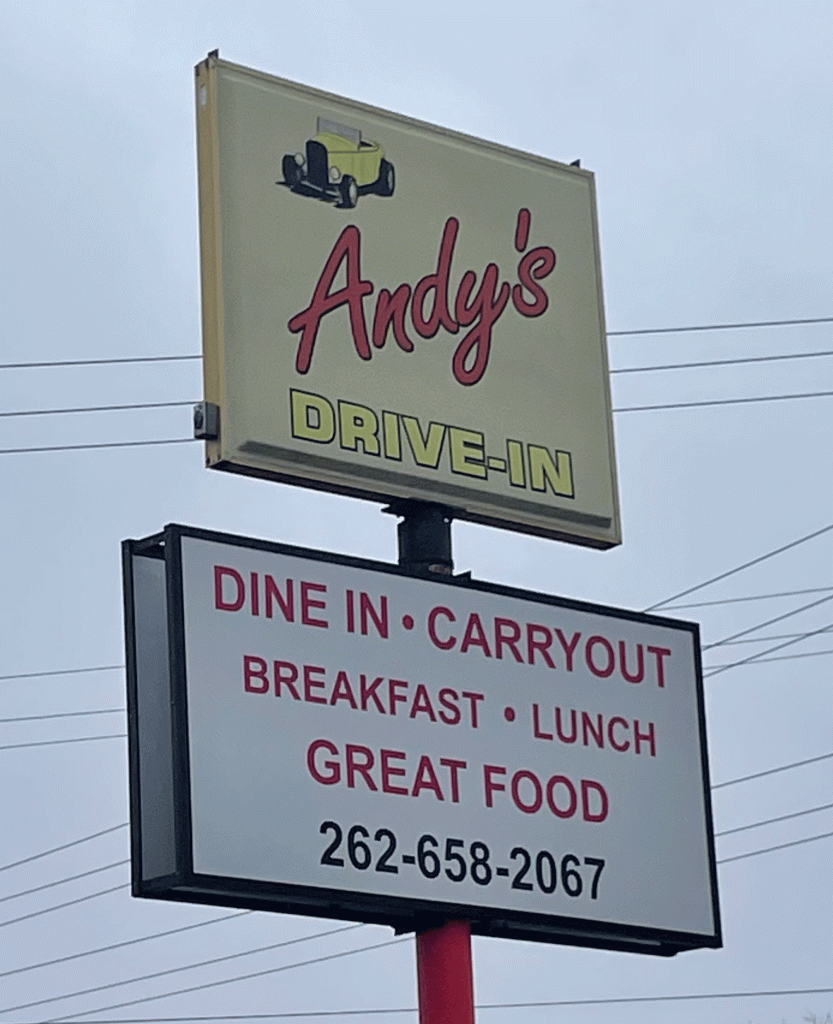 It was a dreary, rainy February day in Kenosha this past Thursday, more associated with a hot fireplace and warm soup than drop-top convertibles and cold milkshakes.
But that mattered not to the many customers who packed into Andy's Drive-In, 2929 Roosevelt Road, on Thursday for the grand re-opening of the Kenosha institution.
Of course, it helps this time of year that Andy's has a comfortable indoor dining area with a seating capacity of 40, but there were still plenty of cars outside happy to wait with windows up in the rain for some classic drive-in eats.
New Andy's owner Peter Sebetic was happily slammed behind the grill for Thursday's lunch rush, grilling up fantastic-smelling "smash" burgers and turkey sandwiches.
And Sebetic was as grateful as he was busy.
"I cannot thank this community enough, I really can't," Sebetic said. "I appreciate each and every one of you."
Sebetic, a lifelong Kenosha resident, purchased Andy's in September from previous owner Ken Anderson, who had closed the doors of the venerable location last February. Sebetic, who has more than a decade of experience in the restaurant business, spent time putting major renovations into the building, and it was ready for its grand re-opening on Thursday.
"I'm really fortunate to have the support of the community," Sebetic said. "I didn't think it was going to take off like this, but everybody has been really supportive. I'm very happy to open a landmark back (up) in Kenosha, very happy."
The customers there Thursday sure seemed to enjoy it.
Amy Martin was at a table with her daughters, Abby, Emily and Grace. Abby said they used to love going to Andy's previously before it closed, and Amy said she and her daughters were fired up first thing Thursday for the grand re-opening.
"We were up first thing this morning," Amy said. "We bypassed breakfast to have an early lunch."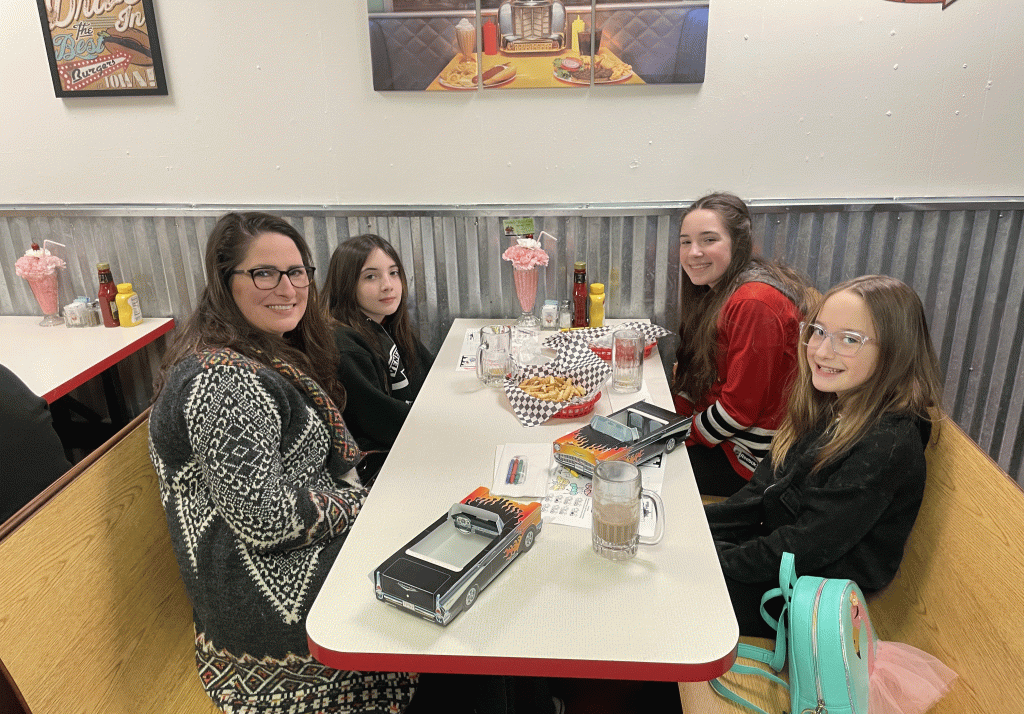 Bob Niccolai, meanwhile, shouted a quick food review out his window while backing out after lunch.
"The cheesesteak was 'fire!'" Niccolai said.
For now, Andy's will be open from 11 a.m. to 7 p.m., Thursday through Monday. It will be closed on Tuesdays and Wednesdays for now, but Sebetic plans to expand hours as the weather warms. He said he also hopes to add full-time car-hopping in April.
Judging by the crowd that turned up Thursday, there's no shortage of customers thrilled to have a Kenosha institution back.
And, eventually, the weather will get warm and sunny.
"It's my pleasure," Sebetic said. "I'm really happy to do this."