Kenosha.com is pleased to announce a partnership that, in bowling parlance, is a perfect strike.
Now in its third full year of existence, Kenosha.com — Kenosha's only 100-percent local, 100-percent positive, 100-percent digital and 100-percent free media company — continues to grow at a rapid pace, and now it will be the title sponsor of one of Kenosha's longest-running and best traditions.
In conjunction with Kenosha's three family-operated bowling centers, Guttormsen Recreation Center, Sheridan Lanes and Surfside Bowl, Kenosha.com is thrilled to announce that it is the new title sponsor of the long-running Match Game Bowling Tournament and will serve as Tournament Central for comprehensive, updated coverage of the tournament.
Now officially known as the Kenosha.com Match Game Bowling Tournament — and previously known as the Kenosha News Match Game Bowling Tournament — this year's tournament will be the 59th annual edition and will be hosted by GRC in May.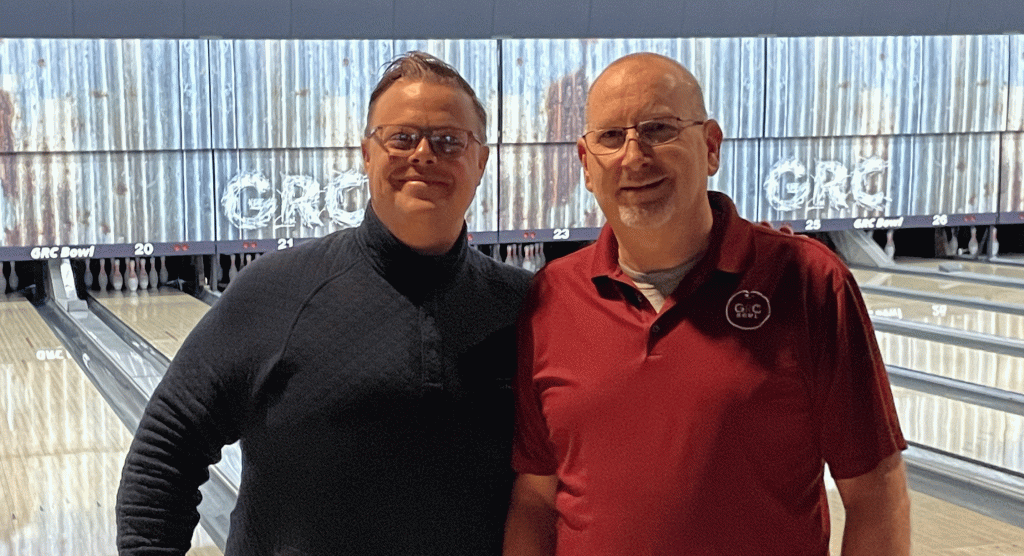 With its team of local journalists and digital/social media platforms, Kenosha.com will be the source for comprehensive coverage throughout the Match Game Tournament, including updated results and lane assignments. All coverage will be located in one place, the Kenosha.com Match Game Bowling Tournament Central page.
The ability to provide comprehensive, updated coverage is why Kenosha.com is the perfect, well, match for the Match Game Bowling Tournament.
"We want that ability for them to go on your website (Kenosha.com) and see what's going on," says John Guttormsen of GRC.
The tournament rotates between Kenosha's three bowling centers, and this year's tournament will be hosted by GRC during the two weeks from Sunday, May 7, through Friday, May 19. A practice session will kick off the tournament on May 7, followed by qualifying week from May 8-12. After a day off on May 13, finals week will run from May 14-19.
With its multi-platform digital capabilities, Kenosha.com's sponsorship of the Match Game Bowling Tournament will take one of Kenosha's best traditions to the next level.
"It keeps the bowling community together, which has been going strong for years now," Guttormsen said. "I think that the history of it is very important, and I think (the Kenosha.com sponsorship) is just going to maintain that throughout the years going forward."
The 2024 Kenosha.com Match Game Bowling Tournament will be hosted by Sheridan Lanes, which last hosted the tournament in 2021. The 2025 Kenosha.com Match Game Bowling Tournament will be hosted by Surfside Bowl, which is the oldest operating bowling alley in Kenosha and hosted the tournament last year.
"We're always looking for ways to improve and make the tournament bigger and better," said Surfside Bowl's AJ Hedges, whose parents, Jim and Ellen, purchased the center in 1998.
"And this being the most prestigious tournament in town, getting a new sponsor with new ideas and new energy into it will definitely help this grow."
Jason Griffin, whose family purchased Sheridan Lanes from Bill Marescalco Jr. and Barb Marescalco 10 years ago, said everyone looks forward to the tournament, which marks the end of Kenosha's league bowling season before the summer.
"It's the biggest tournament of the year, for sure," Griffin said. "It's a build-up at the end of the season. … It's the big banger on the end where everybody wants to go and get it."
Best of the best
If you've ever stopped by to watch a Match Game Bowling Tournament over the years, the first thing you've probably noticed is how important the event is to those competing.
Kenosha's bowling community has deep connections between families and friends, and among all three bowling centers, giving it a spirit of friendship and camaraderie. When the winners are crowned during finals week, it's not uncommon to see an outpouring of emotion, from tears to hugs to wide grins. And then, of course, the winner probably has to purchase several rounds of drinks.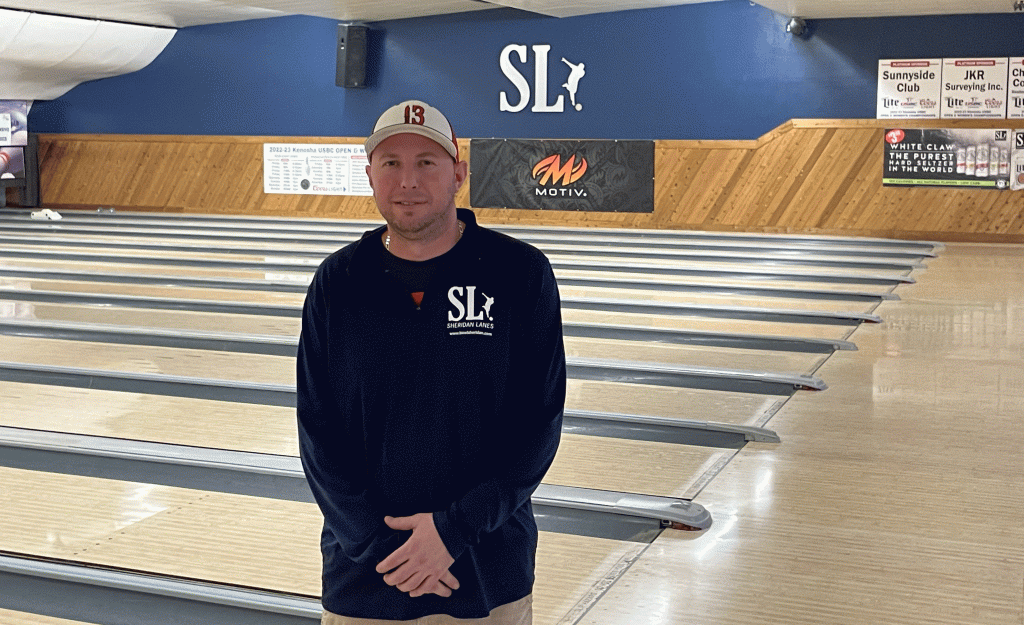 There are so many memories in play during the Match Game Tournament.
"The whole bowling community is just all friendships," says three-time Match Game champion Scott Hartnell, who's won two Men's Division titles and a Senior Men's Division title. "No matter what center you bowl at, you've probably bowled with people at all three centers.
"I grew up at Sheridan, I bowled here (at GRC), I bowled at Surfside."
But don't mistake all that camaraderie for a lack of competitiveness. The reason winning a Match Game Tournament title means so much to the bowlers is because it means you've beaten the best of the best the area has to offer.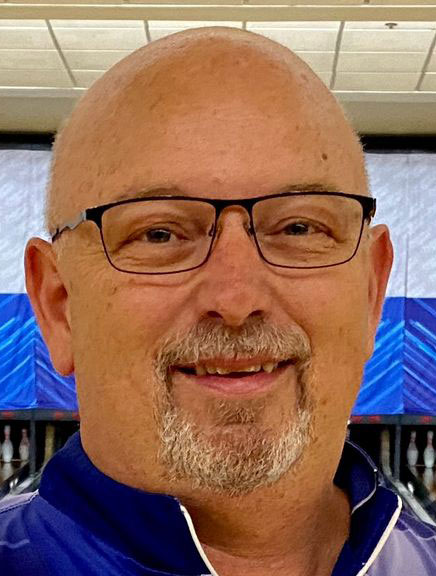 "The tradition of the tournament is just because it is the best of the best that come out and say, 'I'm going to throw my stuff against your stuff, and let's see who rises to the top,'" GRC Manager Joel Oechler said.
Adds Hartnell: "It means a lot, just because it's the best of the best.
"All the past champions are all driven by the competition. It's not a financial thing. It's totally the prestige of winning."
It tells you how important the Match Game Tournament is when Kenosha's Lennie Boresch Jr. — who's in just about every local, state and national bowling hall of fame imaginable, has won multiple major professional titles on the PBA50 Tour and has represented Team USA on the international stage — calls the Match Game Tournament his favorite event of the year, as he has often said in the past.
Even for a bowler the caliber of Boresch, who's won a record 10 Match Game Men's Division titles, coming out on top of the competition in a talented Match Game Tournament field is a big feat.
"It's not about the money," Griffin said. "It's all about just winning it and getting your name on that plaque and knowing you won one, because it's a tough thing to do."
Four divisions
Per usual, the Kenosha.com Match Game Bowling Tournament will feature four divisions this year: Men's, Women's, Senior Men's (age 50 and over) and Super Senior Men's (age 62 and over).
In another nod to Kenosha's bowling history and its tight-knit community, the Super Senior Men's Division will now be known as the Dick Reynolds Memorial Super Senior Men's Division in honor of Dick Reynolds, a longtime Kenosha bowling mainstay who's a member of the Kenosha Bowling Association Hall of Fame and the Wisconsin State Bowling Hall of Fame. Reynolds, who worked at GRC for 25 yards, died on Jan. 25 at age 83.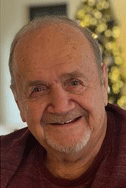 The Match Game Tournament was once open to Kenosha County residents only, but in order to expand the field and gain more entries, several years back it was opened to everyone. However, entrants who don't reside in Kenosha County must have bowled a minimum of 66 games in a Kenosha Bowling Association league to compete.
This year's finals week schedule is as follows: Women's Division and Dick Reynolds Memorial Super Senior Men's Division on Sunday, May 14, and Wednesday, May 17; Senior Men's Division on Monday, May 15, and Thursday May 18; and Men's Division on Tuesday, May 16, and Friday, May 19.
The closing date for tournament entry is May 7. Full tournament regulations, entry fees and prizes are on the entry form, which is available at all three bowling centers and at Kenosha.com's Match Game Tournament Central page.
With Kenosha.com's sponsorship, the Match Game Tournament will only continue to grow and add to its amazing legacy.
"It's the pinnacle of Kenosha bowling, and this is what everybody looks forward to at the end of the season," Hedges said. "With new inspiration (added) into this tournament, we definitely look forward to new adventures."