PADDOCK LAKE — You get the impression that Westosha Central senior Mason McNeill comes straight from central casting to portray a previous generation or two of high school athletes.
McNeill is an old-school throwback, the prototypical biggest, strongest kid in school who competes — and excels — in three sports. There's no new-era specialization for a kid who says he played every single sport growing up, except probably soccer.
And there doesn't appear to be much specialization in McNeill's diet, either, for he seems none too picky in what he'll eat when it's time to bulk up.
"You put anything in front of me, and I'll probably eat it," McNeill said with a laugh when asked what his favorite food is.
"Anything."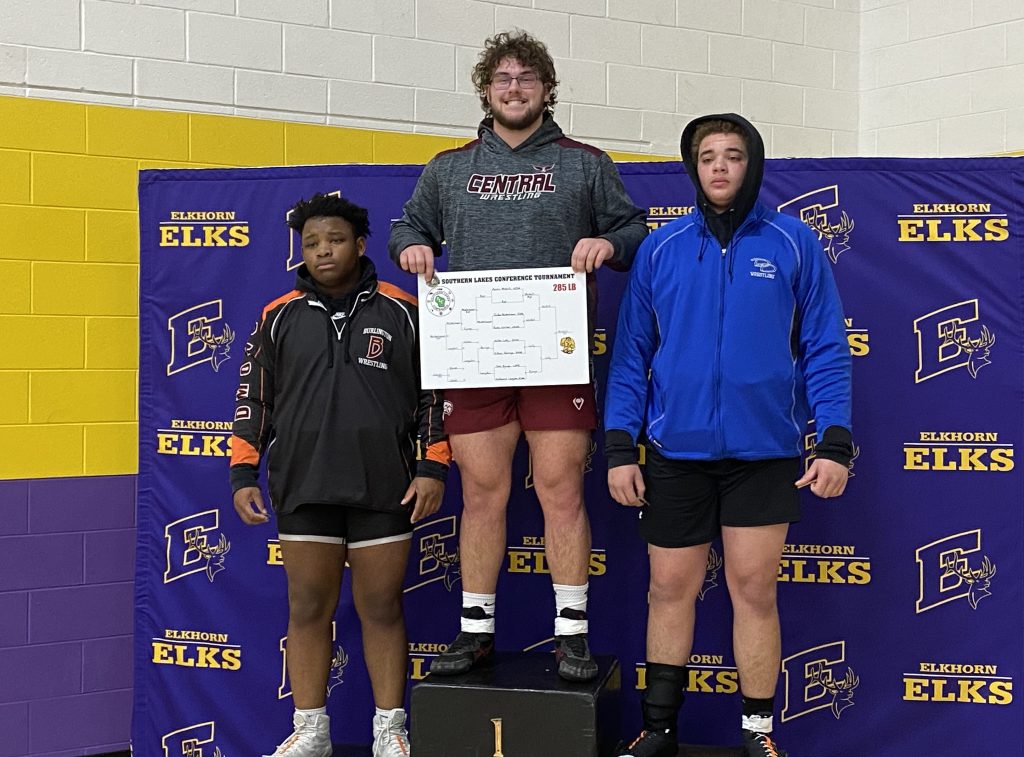 In a school renowned for having some great athletes walk through its halls, McNeill's exploits in football, wrestling and track and field will put him right up there with some of Central's best when he graduates this spring.
After that, he'll be off to UW-Whitewater to play for one of the top NCAA Division III football programs in the country. Obviously, he's an offensive lineman, if you had any doubts.
Before he leaves Central, though, McNeill wants to add a State Tournament appearance to his impressive high school athletic resume. Or maybe a couple.
McNeill's first chance starts on Saturday in wrestling, as he enters the postseason as one of the top 285-pounders in the state. He'll be among athletes from five county schools — Bradford, Tremper, Indian Trail, Central and Wilmot — that will compete Saturday as part of eight schools total in a Wisconsin Interscholastic Athletic Association Division 1 regional at Wilmot.
Then, in the spring, McNeill will be trying to reach the WIAA Division 1 State Track and Field Meet in the throwing events, shot put and discus.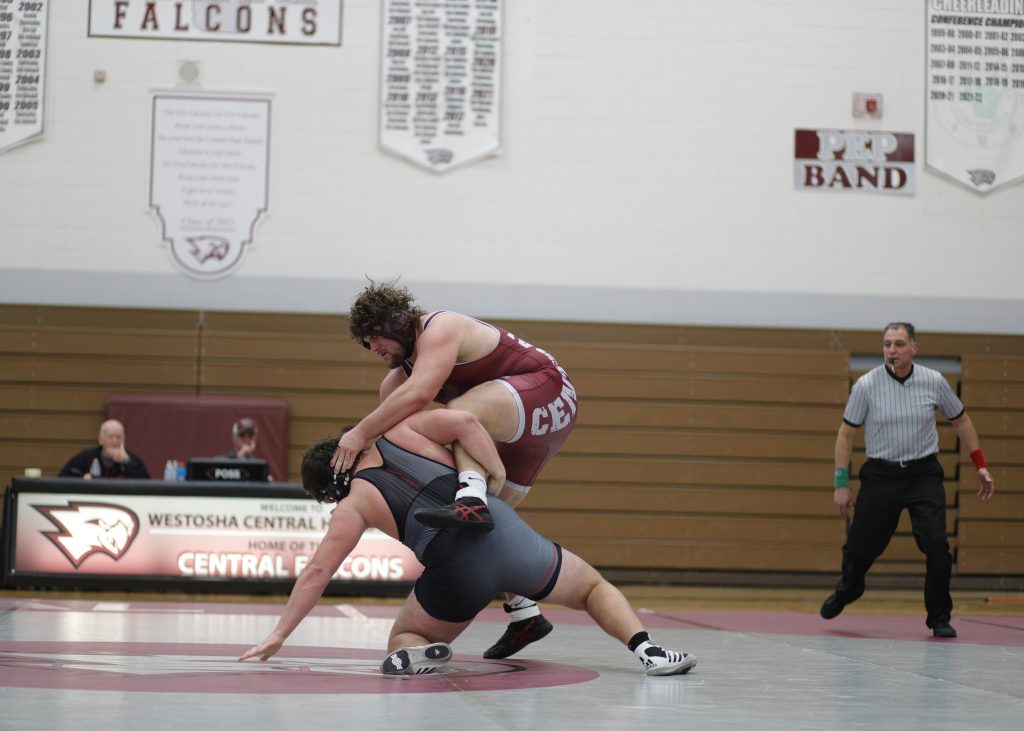 McNeill missed out on making the State Tournament by just one place each in both wrestling and the shot put as a junior, so his senior year is one of focus and redemption.
First, McNeill — who won the 285-pound title in the Southern Lakes Conference Wrestling Tournament this past Saturday and has been named this week's Kenosha.com High School Athlete of the Week — has his sights set on finishing his high school wrestling career at the Kohl Center in Madison. That's where the WIAA State Tournament will be held, from Feb. 23-25.
"I have a lot of support from the community and my family and my friends," McNeill said Thursday afternoon from Central's wrestling gym, just before starting practice.
"I just figure I want to make them proud and get to the Kohl Center."
Monster on the mat
Of course, when opponents watch the Central wrestling team walk into a gym, the first thing they probably notice is McNeill's imposing size.
"He's definitely one of the biggest kids," Central head wrestling coach Jason Ladd said Thursday. "When we walk into a tournament, there's definitely people that know his size right away.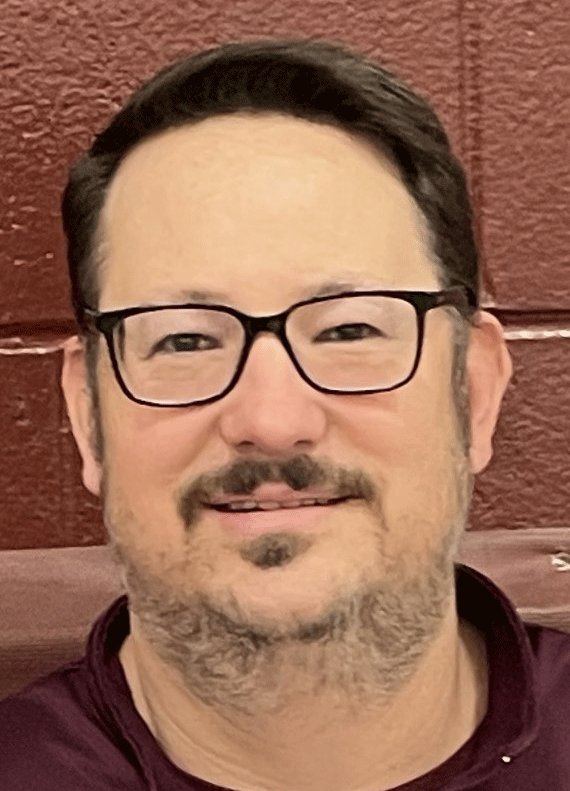 "We feel like there's times where he needs to go out and just impose that on everybody a little bit more than he does. We talk about that. He's just got to go out and take over the match."
Learning how to do that comes with practice and experience, something McNeill didn't get much of on the mat as a freshman and sophomore.
Ladd said an injury his freshman year relegated McNeill to just two junior varsity competitions, then his sophomore year was significantly affected, like everyone else, by the pandemic.
"He had a really abbreviated start," Ladd said. "So the last couple years have really been his varsity experience."
McNeill had a strong junior season at 285 pounds, reaching a WIAA Division 1 sectional. Unfortunately, he was pinned in his second match there and wound up finishing third, a spot out of qualifying for state. The disappointment of that has driven McNeill this season.
"I think he believed he should've been there (at state), we believed he should've been there," Ladd said. "We've been saying, at that sectional last year, we missed out. We kind of missed an opportunity there. 
"So we're really hoping to make that pay off this year."
McNeill has certainly stayed right on track to do that, as he enters Saturday's regional with a 27-2 record and ranked No. 10 at 285 in the latest Wisconsin Grappler Division 1 rankings.
As the No. 1 seed in his weight class this past Saturday in the SLC Tournament at Elkhorn, McNeill had a bye through the first two rounds then claimed his first career conference title by notching back-to-back pins. In the title match, McNeill pinned Delavan-Darien junior Kaden Lofy in 2 minutes, 30 seconds, learning from the last time he faced Lofy, in the last SLC dual match of the season.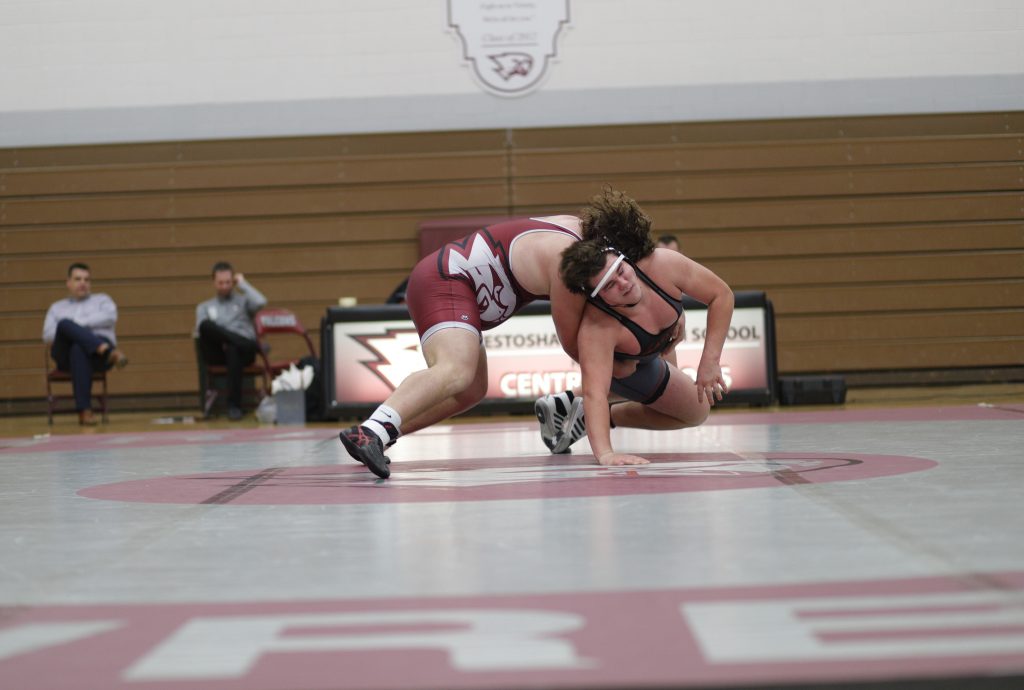 "I wrestled (Lofy) in the last dual of the season, and the match went a little bit longer than it should have," McNeill said. "It was a pretty even match, and I just knew that I wasn't wrestling very (well).
"I knew that it was going to be another shot at him (in the SLC Tournament), and I ended up pinning him in the second period, so that was pretty cool."
While McNeill's size and strength make him instantly imposing on the mat, he's also a remarkably nimble athlete for his size who knows how to use his hands and feet.
"Mason is very explosive as well, just going along with power," Ladd said. "He's quick for his size, all the physical stuff that goes in there. He's just in the room every day, just the work ethic and the commitment to getting better all the time.
"He's a good athlete."
Gridiron standout
McNeill's wrestling season has come on the heels of a football season that was wildly successful for both McNeill and the Central program.
The Falcons reached the second round of the WIAA Division 2 playoffs for just the second time in school history, and McNeill was named All-SLC for the third time overall and first-team All-SLC for the first time along the offensive line.
Then, earlier this week, McNeill found out he'd been selected to compete in the Wisconsin Football Coaches Association All-Star Game at UW-Oshkosh's Titan Stadium. The Large School game is scheduled for Saturday, July 15.
Central senior defensive back Alex Sippy will be joining McNeill in the WFCA All-Star game, making them the first Central players selected since 2006.
"It just felt really good," McNeill said of being selected. "It's just remarkable. We put in the work for the past four years, and to get to represent Westosha one more time in high school is just pretty awesome."
For Central head football coach Jared Franz, McNeill's growth on the football field has mirrored the growth of the program. Franz took over the Falcons prior to the 2020 season, guiding them to an 8-3 record this past fall. McNeill has been there all along the way under Franz, starting with the coach's very first offseason program.
"When he was a freshman, he'd come up when we were just kind of getting the offseason program going," Franz said Thursday. "There weren't a ton of guys buying in at that point. We were lucky to get maybe 12, 15 guys after school, and he was one of them.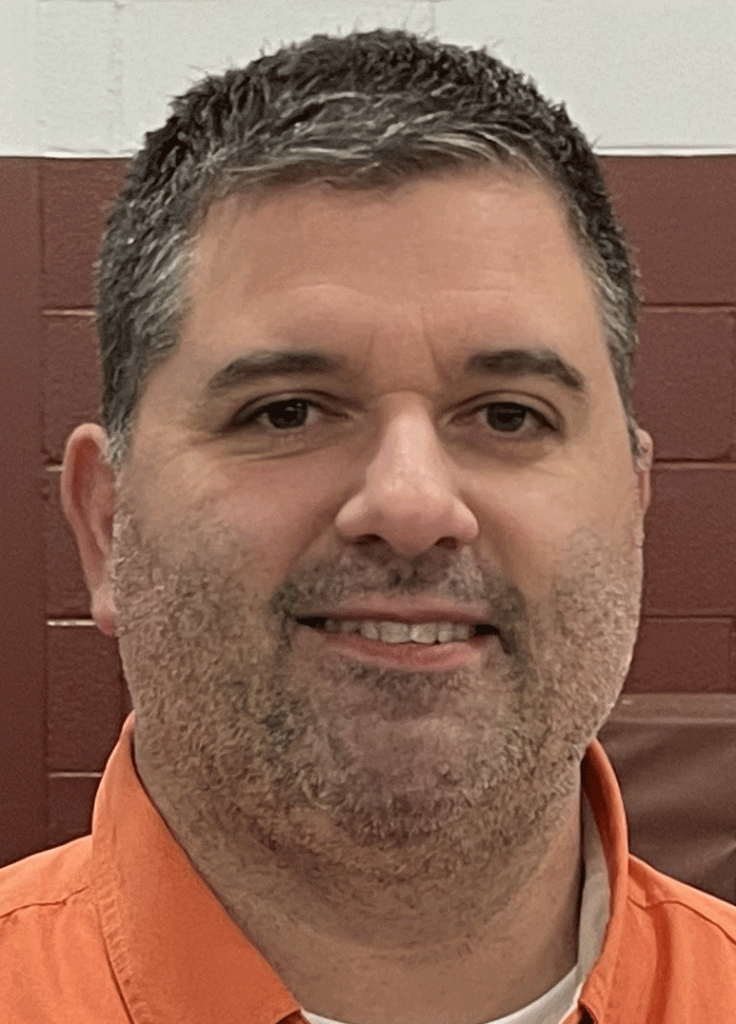 "… He not only embraced the work ethic from him personally, but he also wanted to make sure other guys in the program saw him working hard and being there every day. He comes in in the morning. … Even if he's got a track meet in the evening, he'll still come into the morning lift. He might not throw around a lot of weight, but he's there just to show his face as a team leader.
"… It's going to be really weird not having him next year after coaching him for four years. You just kind of assume that the big guy shows up, and you can plug-and-play with him."
Though it ended in a heartbreaking two-point loss to SLC rival Burlington in the second round of the playoffs, this past season was unforgettable for the Central football team.
"It was a phenomenal feeling," McNeill said. "It all started in the weight room. We had like 70, 75 kids each morning coming in at 5:30. So that's where it really started. In August, everyone was pushing each other, just working."
Next fall, McNeill will be applying his football talents at UW-Whitewater He said he did get college interest from NCAA Division II programs, which can offer athletic scholarships. As a Division III program, Whitewater can't offer athletic scholarships, but the Warhawks have a legendary football program that's tough for standout players, especially from Wisconsin, to turn down.
The Warhawks have won six Division III national championships, placed several alumni in the NFL and routinely cram Perkins Stadium with 10,000-plus fans, making it feel very much like a Division I program.
"I've actually gone to the Whitewater camp since my freshman year, so I've been around there," McNeill said. "My first college looks were from D-II schools, but then I got an offer from Whitewater the day after our season ended. That was kind of what set it for me.
"I love the gameday vibes, and it's just a great program."
Said Franz: "Whitewater is getting a good one with him."
Family of athletes
Even when this wrestling season concludes, hopefully at the Kohl Center, McNeill still has another athletic season left at Central with the track and field team in the spring.
He set the school record in the shot put last spring and finished fourth in the event in a WIAA Division 1 sectional — again, one spot out of qualifying for state. He also placed fifth in the discus at that sectional.
McNeill's overall athletic talent probably isn't a big surprise given his family's acumen in sports.
His brother, Reid McNeill, played football at Central and then played football and wrestled at Concordia University-Wisconsin in Mequon. His sister, Brynn McNeill, was a standout softball player at Central who now plays at Millikin University in Decatur, Ill.
Additionally, McNeill has two cousins who are also standout senior athletes at Central, Lila McNeill and Zoe McNeill. Lila has her senior softball season upcoming in the spring and has committed to play softball at South Dakota State, while Zoe qualified for the WIAA Division 1 State Meet in girls swimming in two relay events this fall as a member of the Badger/Central/Wilmot co-op team and will swim at the University of Connecticut.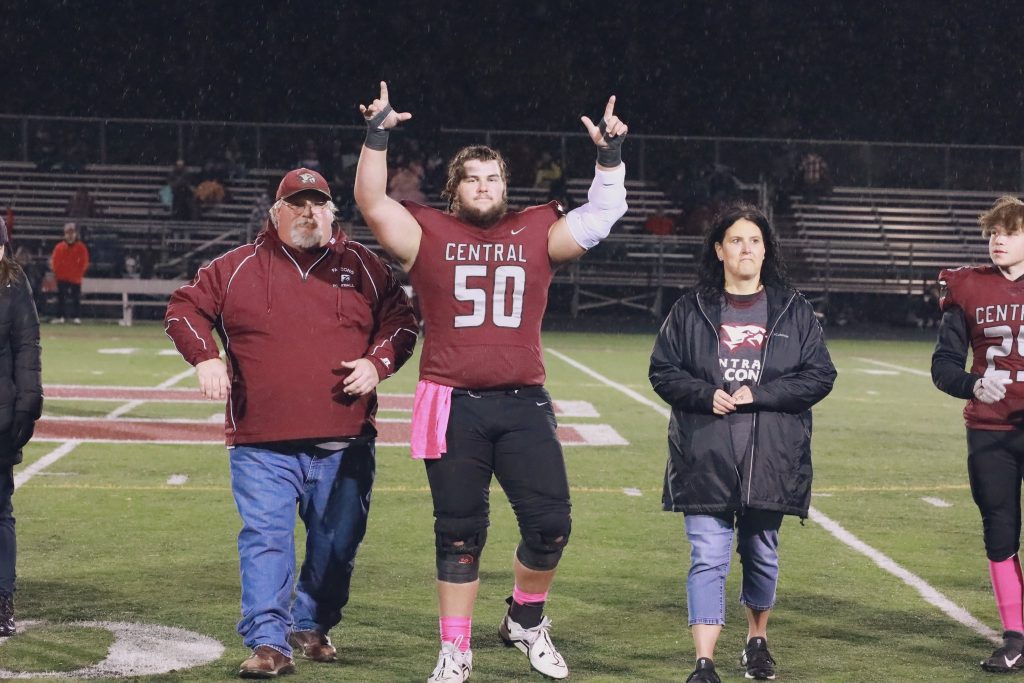 Not to be forgotten, cousin Grant Kirsch played high school football at Germantown and in college for UW-Oshkosh and cousin Jackson Kirsch is a senior wrestler at Germantown — also at 285 pounds — who McNeill said plans to wrestle in college.
"Pretty much everything we do is a competition," Mason said of his talented family. "Eating, or just going out to do a puzzle or play card games, it's all competitive."
And is Mason the biggest and strongest among them?
"I weigh the most, but Jackson's an inch or two taller than me," he admitted.
And while his size, skill and athletic ability are all impressive, McNeill is also a good student who does things the right way and serves as a stand-up role model for his peers.
"That's the best thing," Ladd said. "He is just good in the classroom, good citizen all around, good leader for the football team, good leader for us. Above and beyond all the athletics, that's a key.
"He's just an all-around good individual and deserving of all the stuff that he's getting from the hard work that he's put in."
Added Franz: "He walks around the building, he's saying hi to everybody. Very high character, that's why he was honored as a team captain.
"… Great family, Mom and Dad are awesome. … Great family, great young man, and really, really privileged to have been able to coach him the last four years."
McNeill said he plans to study something in business at Whitewater and then ultimately wants to work in a trade, perhaps as a plumber or electrician. His family lives in Bristol, and he attended Bristol School before Central.
McNeill doesn't suspect his heart will leave the area.
"I grew up in this area, and I don't really plan on leaving it," he said.
"5 QUESTIONS WITH" MASON MCNEILL
Favorite food? "You put anything in front of me, and I'll probably eat it. Anything."
Favorite movie? "Probably 'Friday Night Lights.'"
Favorite musical artist? "Bailey Zimmerman."
Favorite athlete? "Probably Quinn Meinerz (Denver Broncos offensive lineman who played in college at UW-Whitewater). … It's amazing just overcoming adversity in your life and being able to make your dreams come true."
Where do you see yourself in 5-10 years? "Probably just working in the trades, probably an electrician or plumber or something." … Do you have a course of study you want to pursue in college? … "Probably something with business."