The Restaurant:
BLAK Coffee, 5615 7th Ave., is a brand new location making a bold and soulful statement with quality coffee and atmosphere.
The Featured Dish:
Dirty Chai Latte — A delicious spiced tea beverage with the addition of espresso.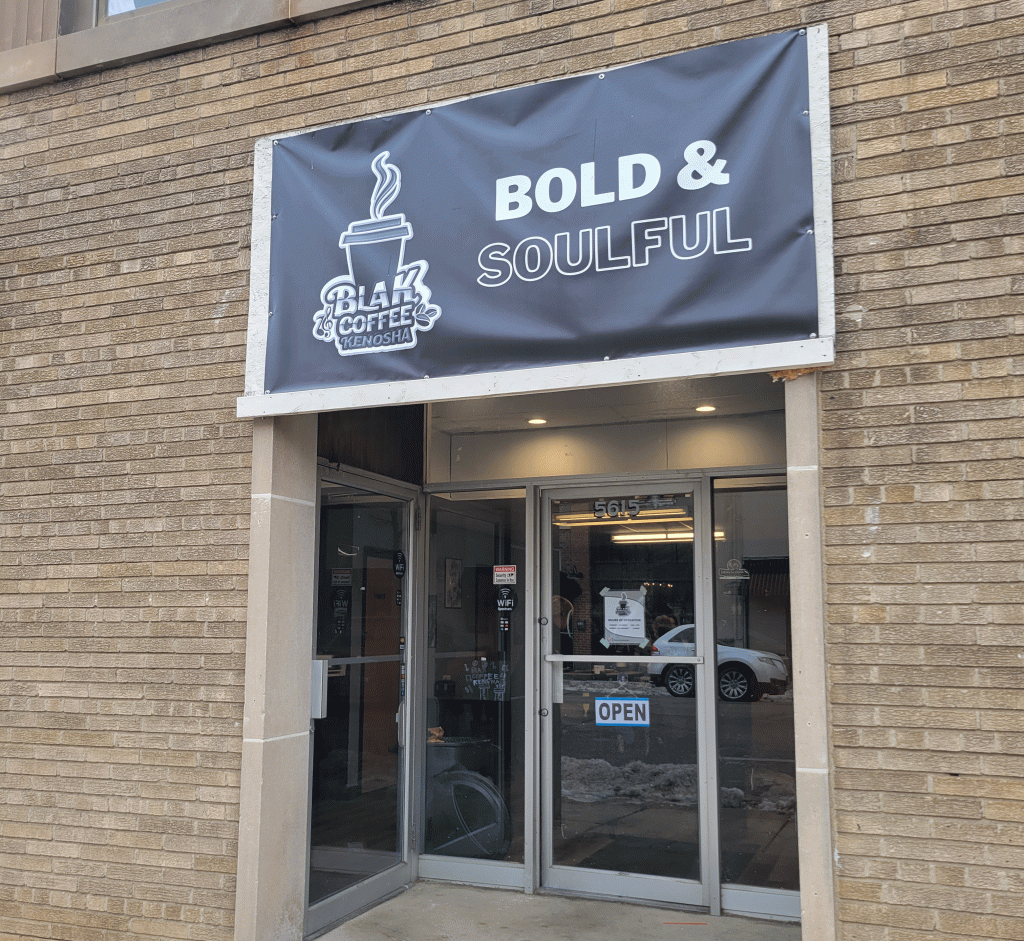 The Flavor and The Story:
Kenosha has a new place to gather.
After so much waiting and preparation, BLAK Coffee is open and serving in its own dedicated space.
BLAK Coffee has been operating as a pop-up coffee shop for over a year. While the coffee and conversation have been amazing, one thing was missing — a place of their own.
On Feb. 4, that last piece of the puzzle finally snapped into place as BLAK Coffee officially opened the doors to its downtown home, and the people haven't stopped coming.
Located just off Main Street on 7th Ave., the shop offers respite from the hustle and bustle of the day with expertly crafted beverages, a welcoming atmosphere, and a soundtrack that will take you way back and put a smile on your face.
I was excited to see a Dirty Chai on the menu. It's my guilty pleasure beverage.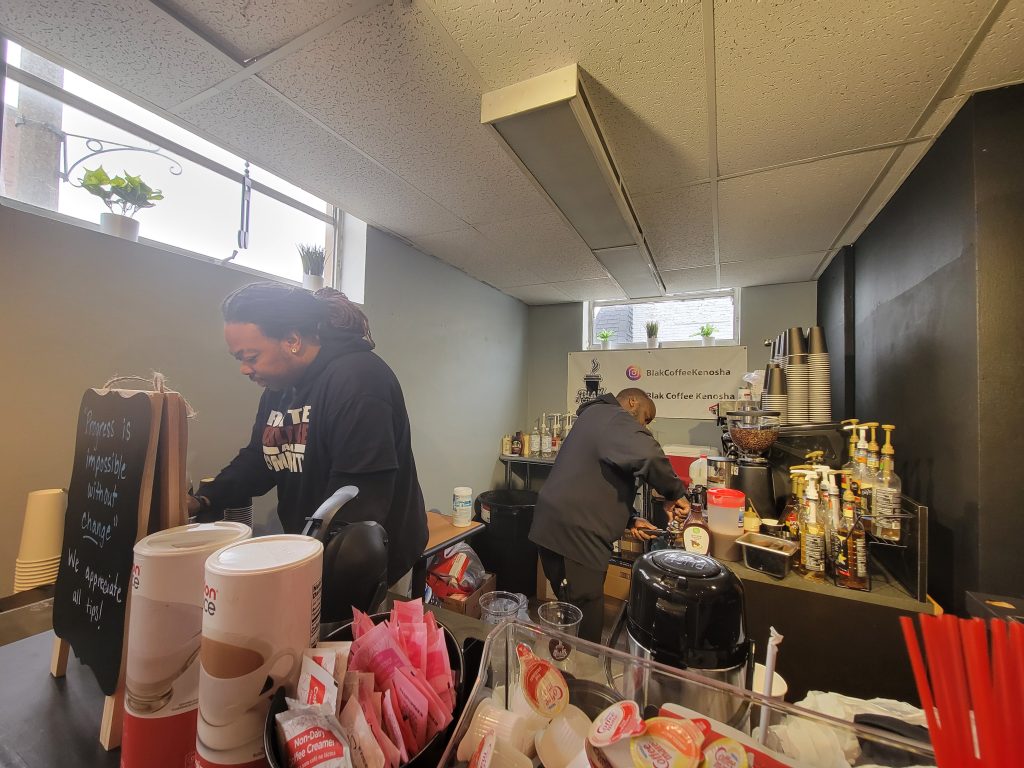 Ninety-nine percent of the time I'm ordering a black coffee, or espresso that I find equally delicious and medicinal to keep me powering through a day.
For the other 1 percent, though, I love the combination of semi-sweet spiced chai rounded out with the roasted espresso.
Normally, I feel like this drink is just on the secret menu everywhere — if you know, you know.
BLAK Coffee, however, clearly knows that this drink is a star, placing it front and center among their specialty drinks.
It can be ordered either hot or iced to help you keep your beverage choice in line with the ever-changing Midwest weather.
Bonus note: BLAK Coffee is already supporting the community in even more ways than before by using products by great local businesses, including coffee by East View and baked goods by From Scratch.
The Dirty Chai is available every day for $6 in a 20-ounce cup. 
BLAK Coffee is currently open to enjoy in their shop or carry out. They don't have a website, but all of their information can be found on their Facebook page.